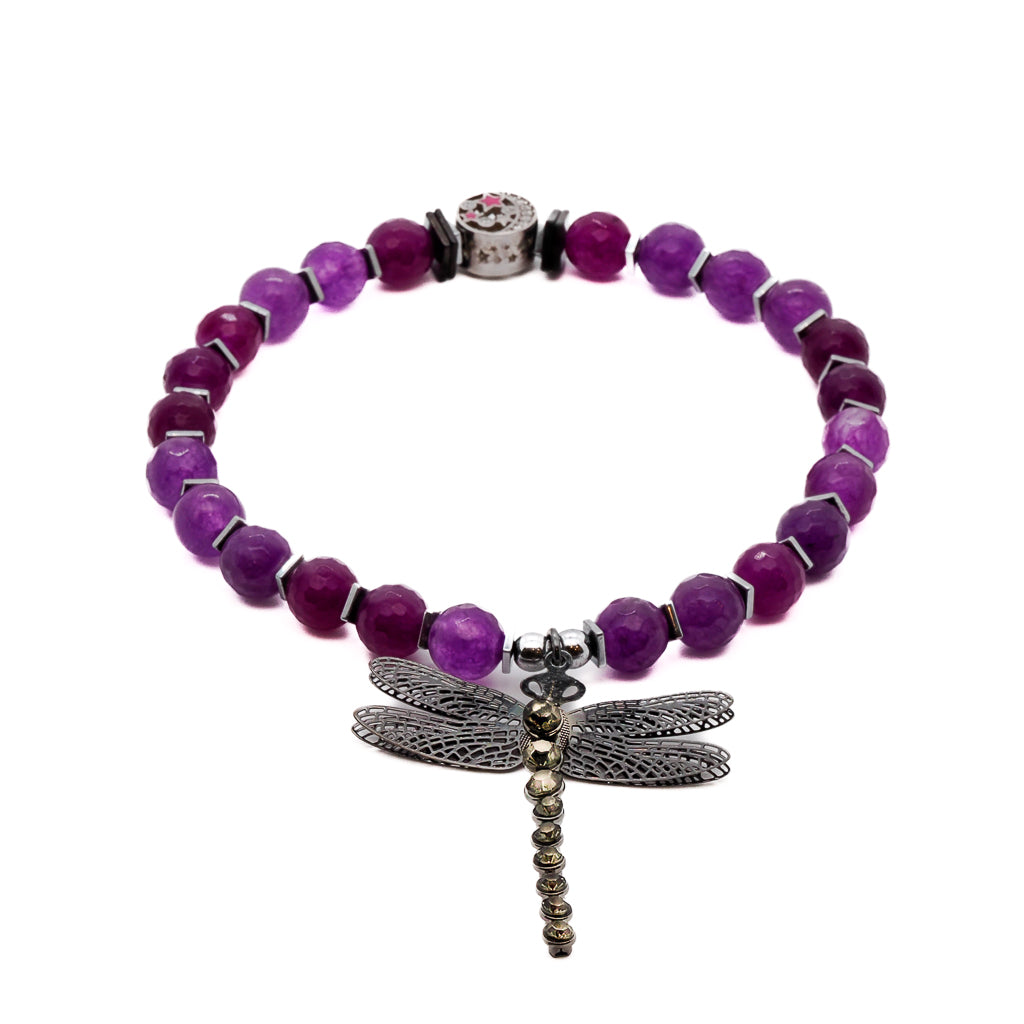 The Dragonfly Ankle Bracelet is features purple color jade beads, known for their calming and balancing properties. It serves as a reminder to embrace change, find balance, and seek positive energy in your life's journey. Whether worn as a fashion statement or as a personal reminder, this ankle bracelet will add a touch of enchantment to your every step.
Accompanying the jade beads is a silver spiritual dragonfly charm. The dragonfly is a symbol of transformation, adaptability, and the power of light. It represents the ability to navigate through life's changes with grace and resilience. The intricate details of the dragonfly charm showcase the handmade craftsmanship and attention to detail, making it a focal point of the ankle bracelet. To further enhance the celestial theme, a moon and star silver accent bead is incorporated into the design.
Let its timeless design and meaningful elements inspire you to embrace transformation and invite positive energy into your life.
I personally hand craft each piece, making them one of a kind and meaningful...Each piece is unique like we all are..

Details;
8mm jade stone beads
Silver dragonfly charm 1.7''
925 Sterling silver and pink enamel Moon and star accent bead
Silver color hematite stone spacers
Anklet size 8.5'' to 9 1/4" on stretchy jewelry cord.

Contact me if you need adjustments
Handmade in USA
Every Ebru Jewelry purchase will arrive wrapped in a gift box
Share