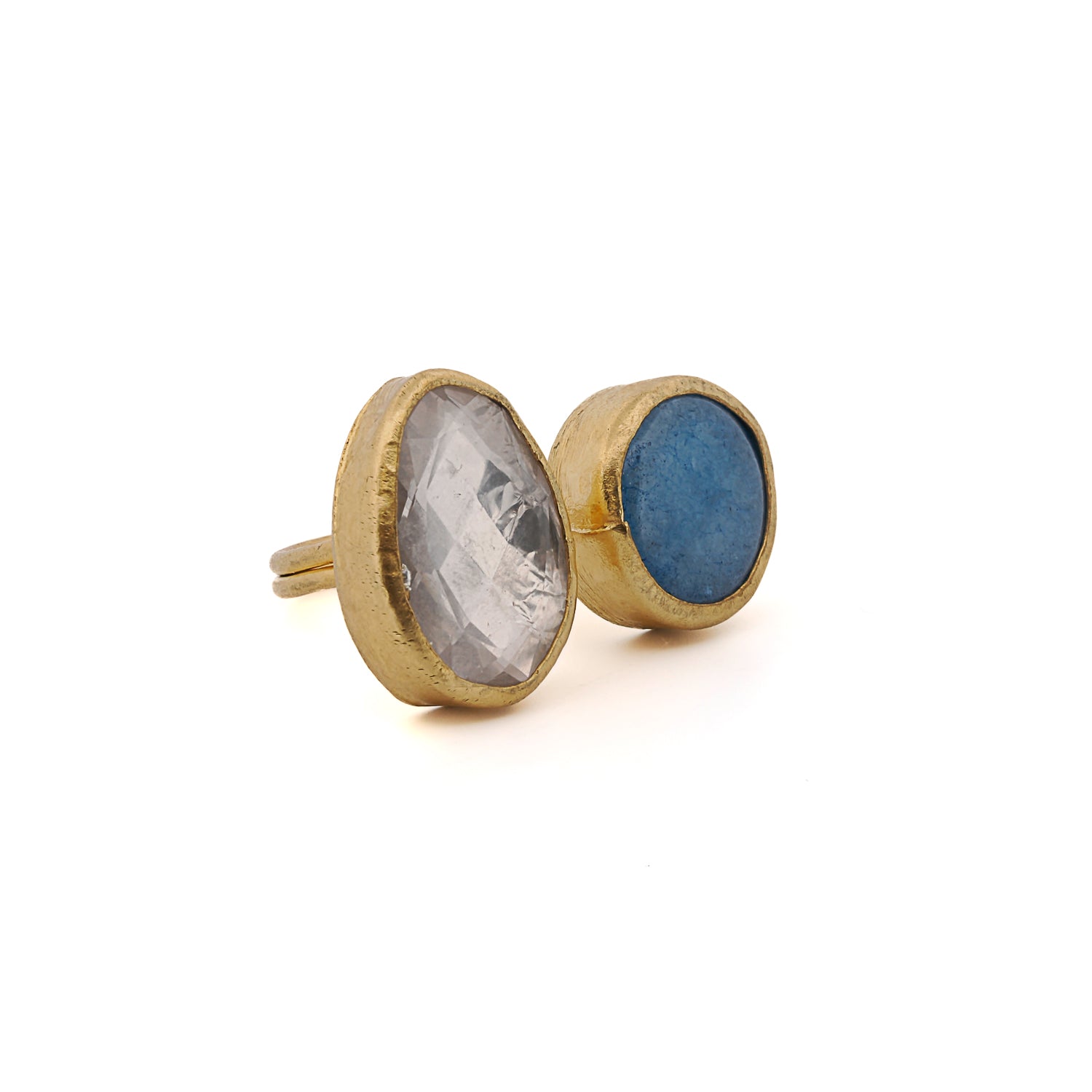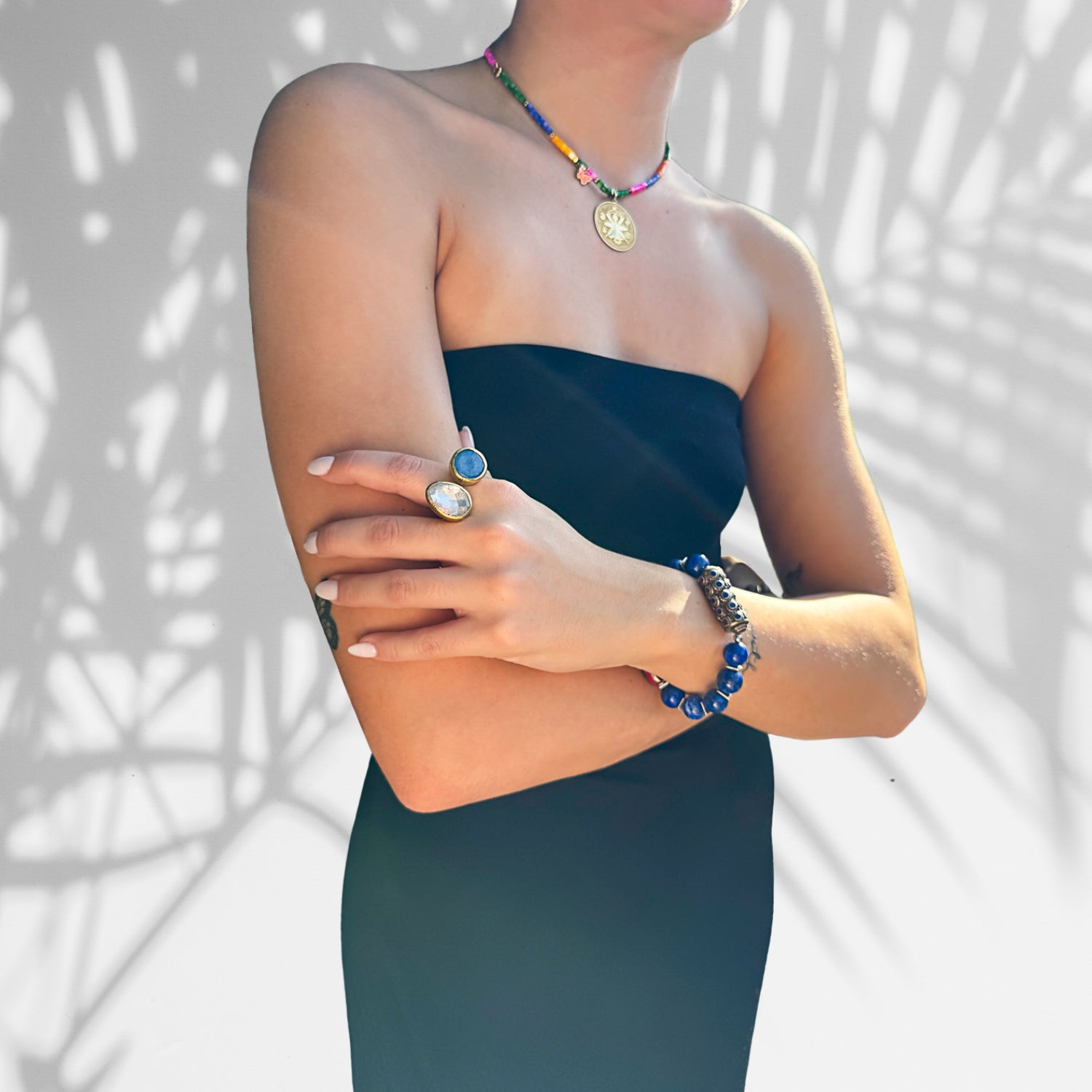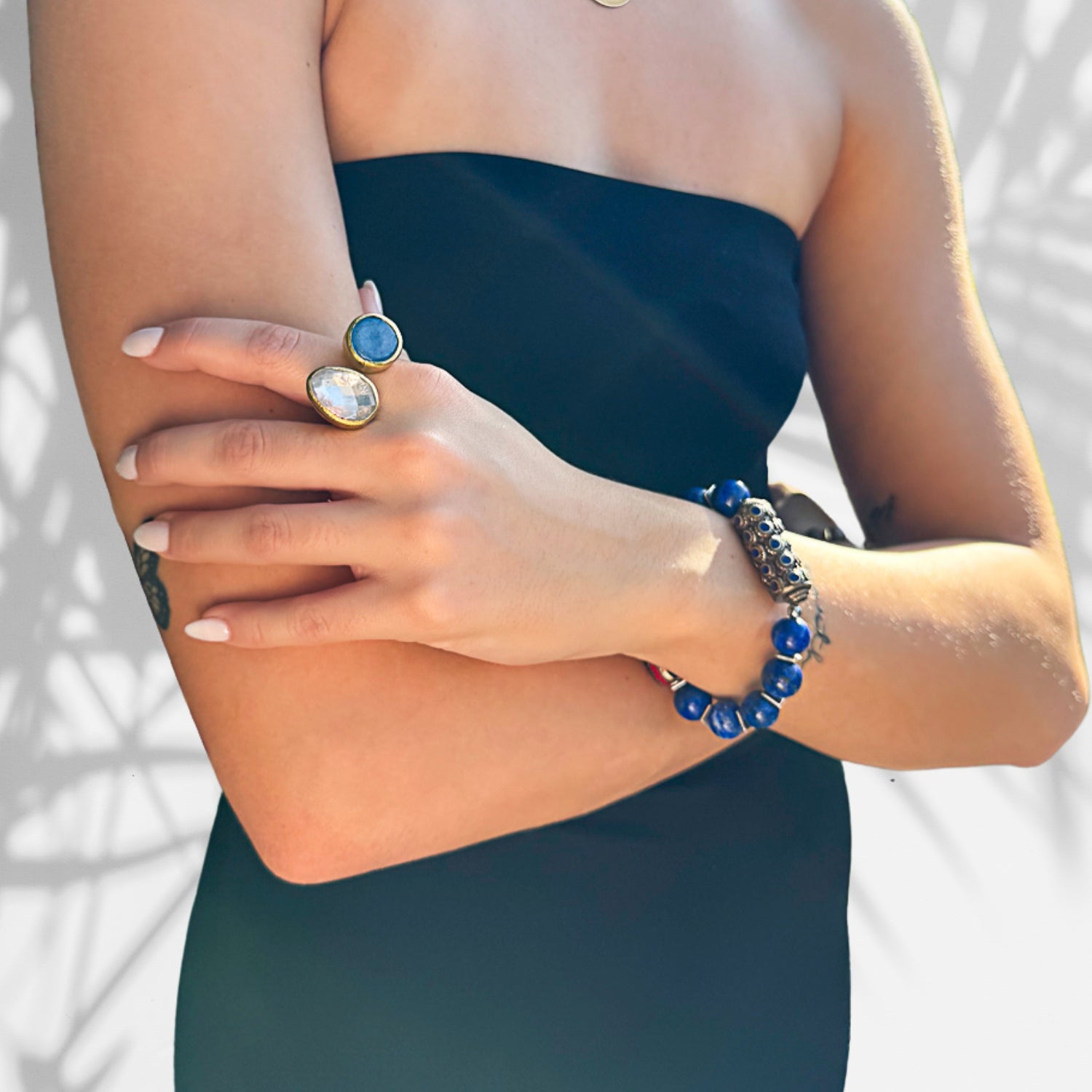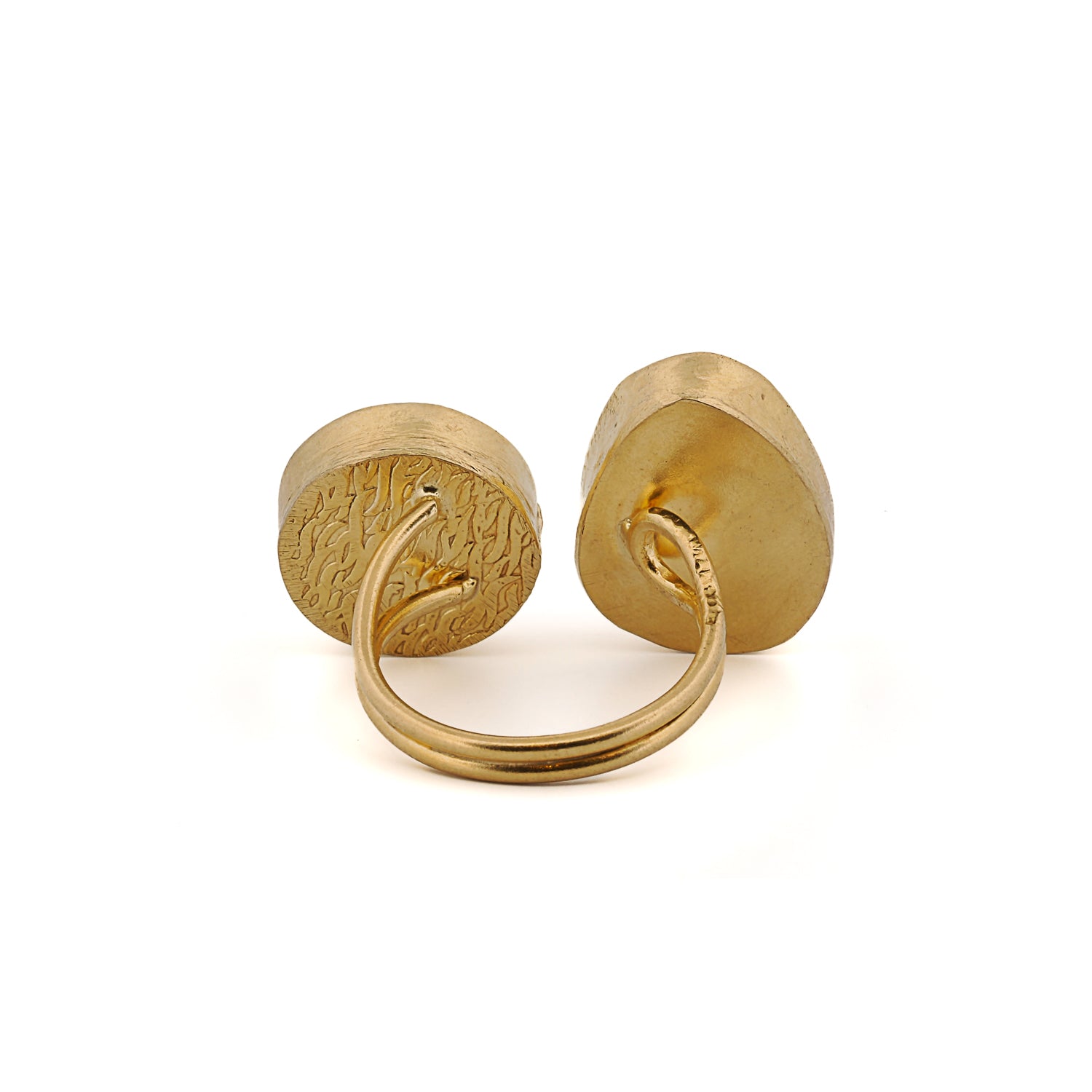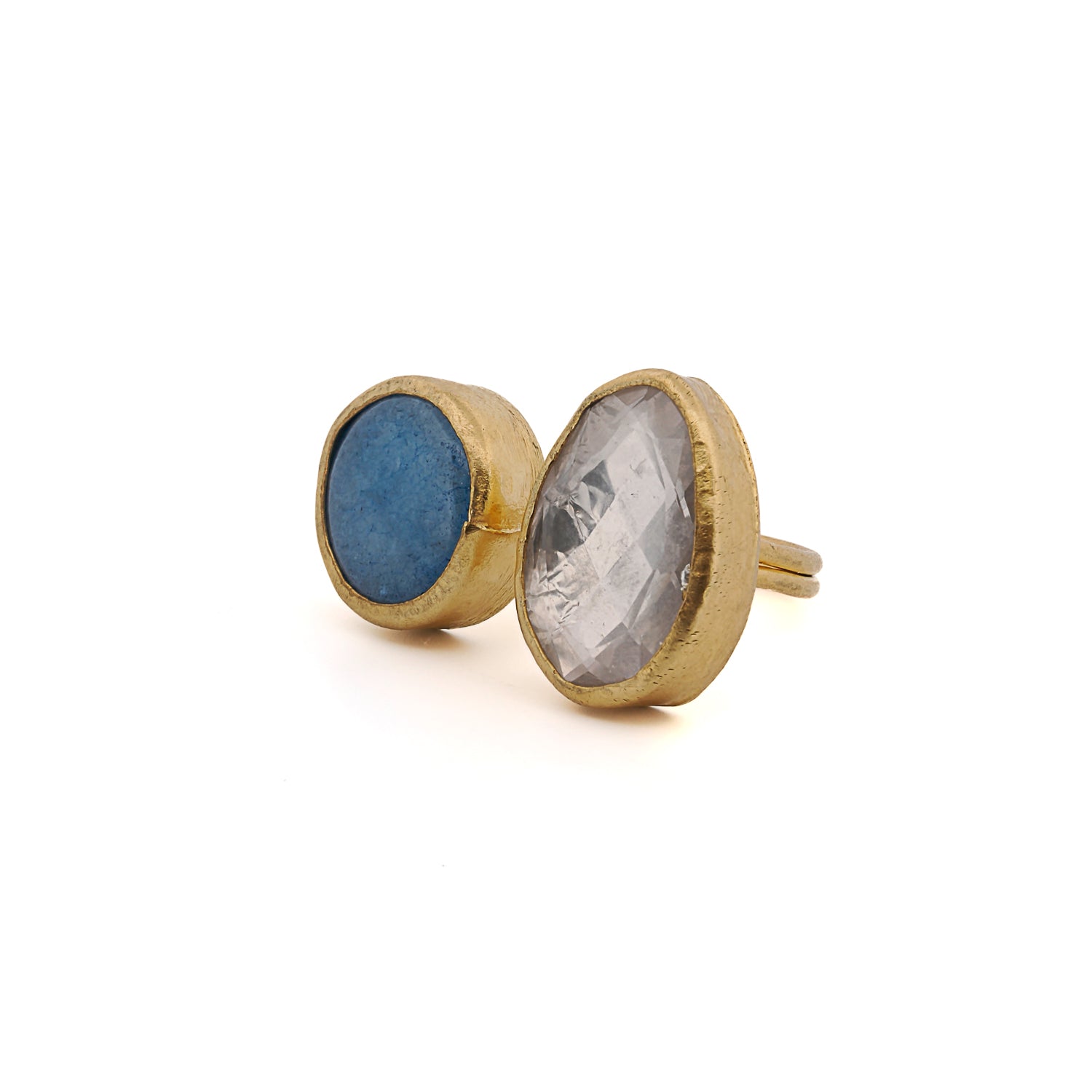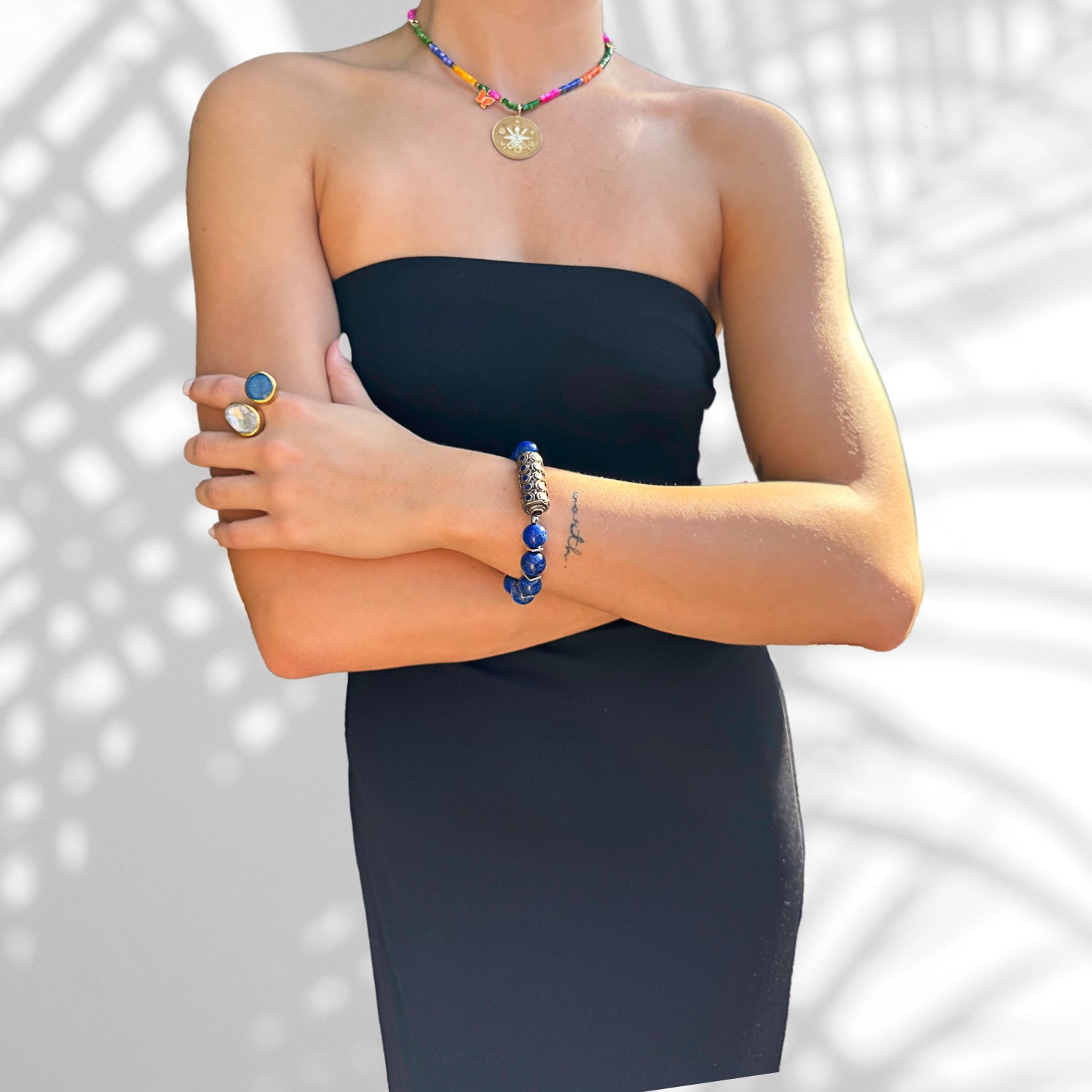 Double Gemstone Sky Blue Ring
Double Gemstone Sky Blue Ring is harmonious fusion of elegance and natural beauty that will grace your hand with sophistication. This exquisite ring features a 24K gold-plated band and boasts a captivating double gemstone arrangement, showcasing the serene hues of Quartz and Lapis Lazuli. 
The adjustable design ensures a comfortable fit, allowing you to effortlessly showcase this chunky ring on any finger. Whether you're dressing up for a special event or adding a touch of flair to your everyday ensemble, the Double Gemstone Sky Blue Ring is designed to make a statement.
Let the Quartz and Lapis Lazuli inspire a sense of tranquility and balance in your life.
Details;
24K gold plated brass
Double faceted semi precious stones Lapis Lazuli and Quartz
Adjustable size 8'' to 10''
Handmade in USA
Every Ebru Jewelry purchase will arrive wrapped in a gift box
Share