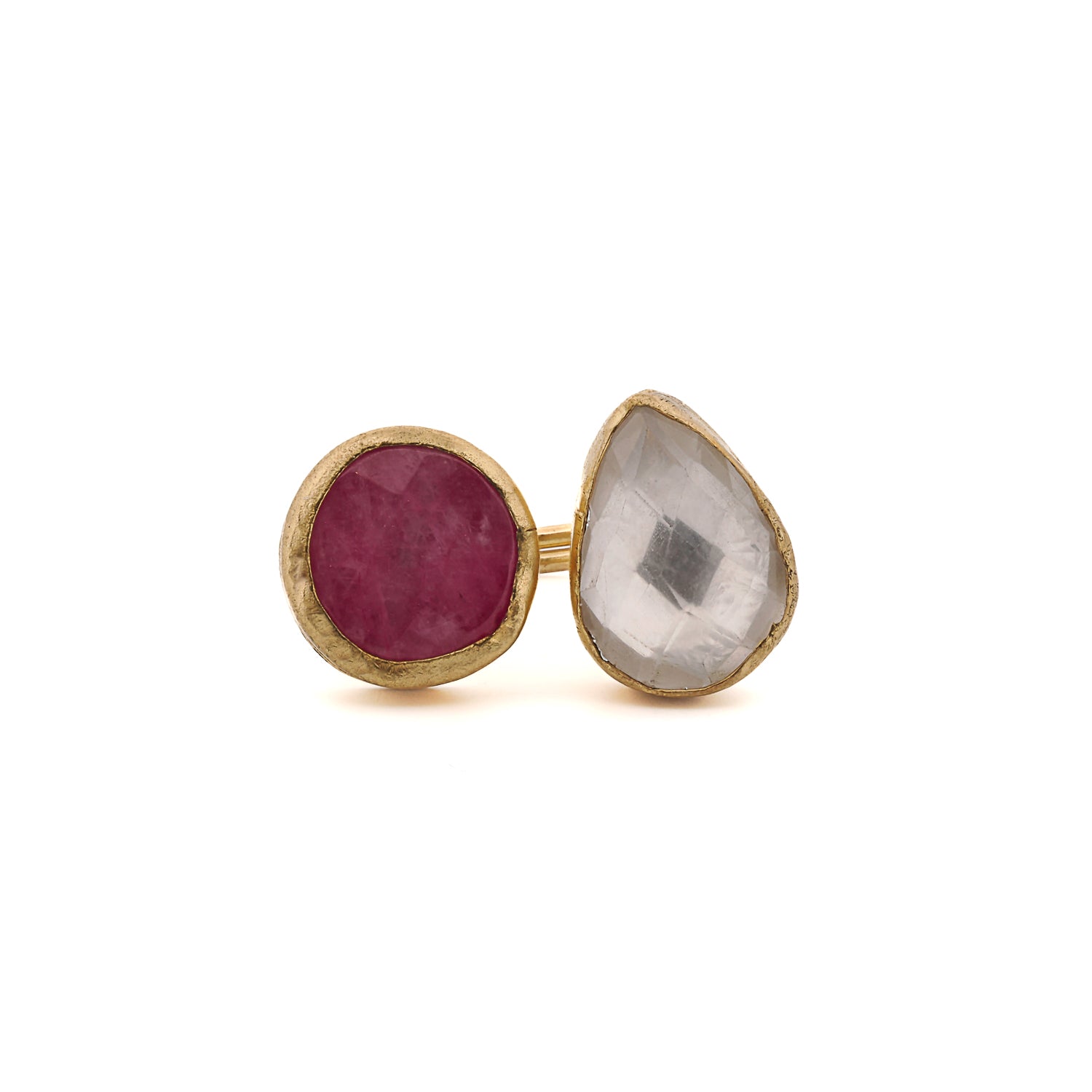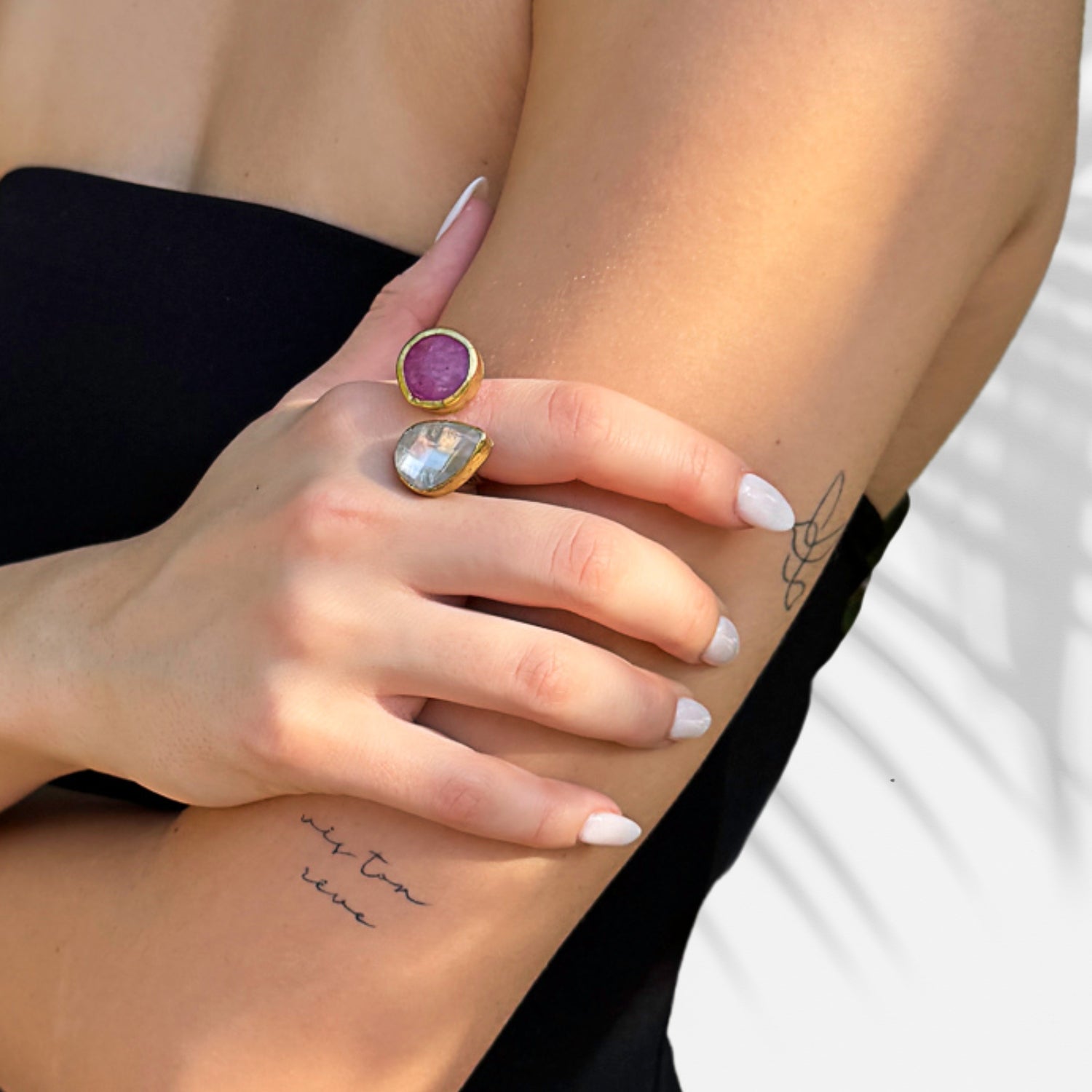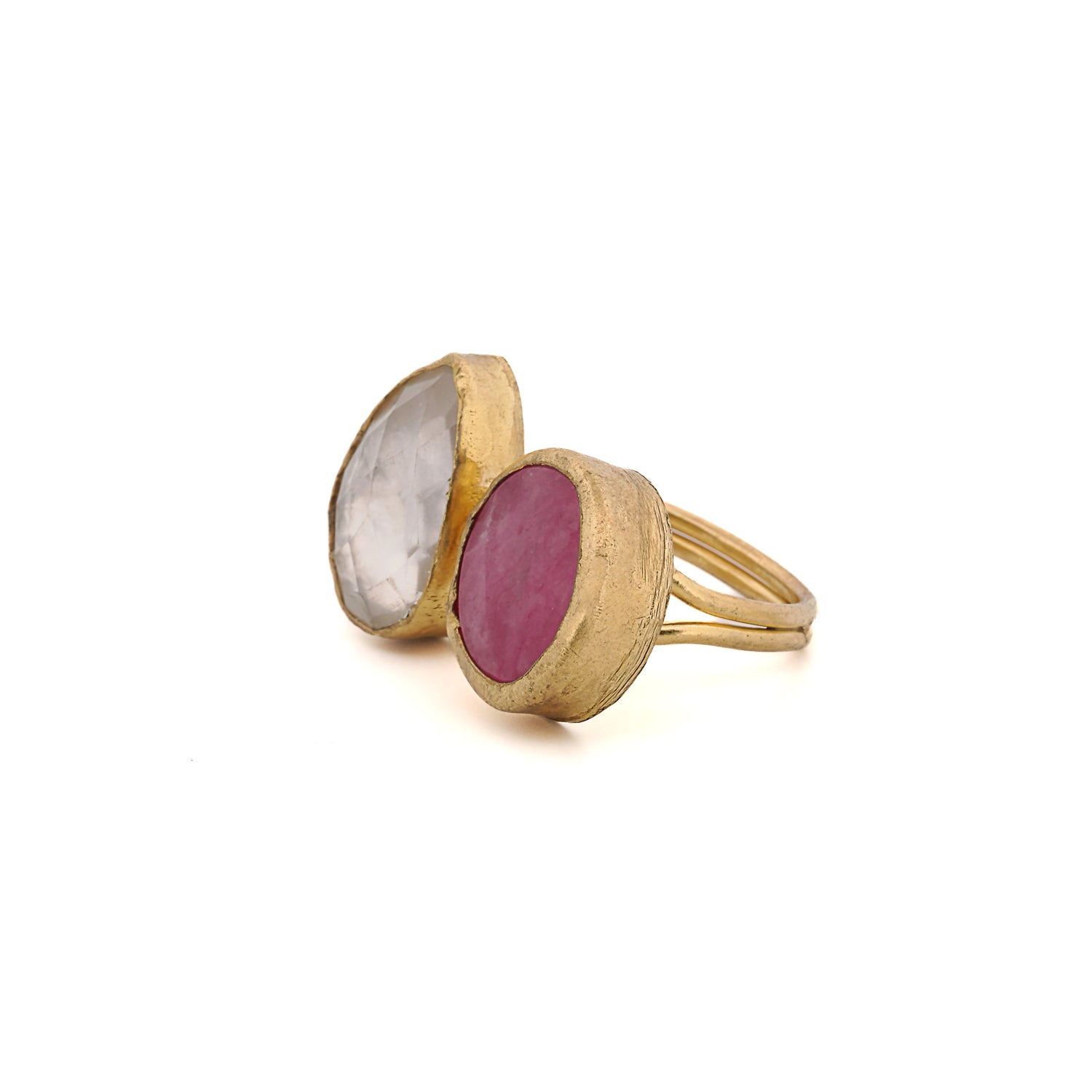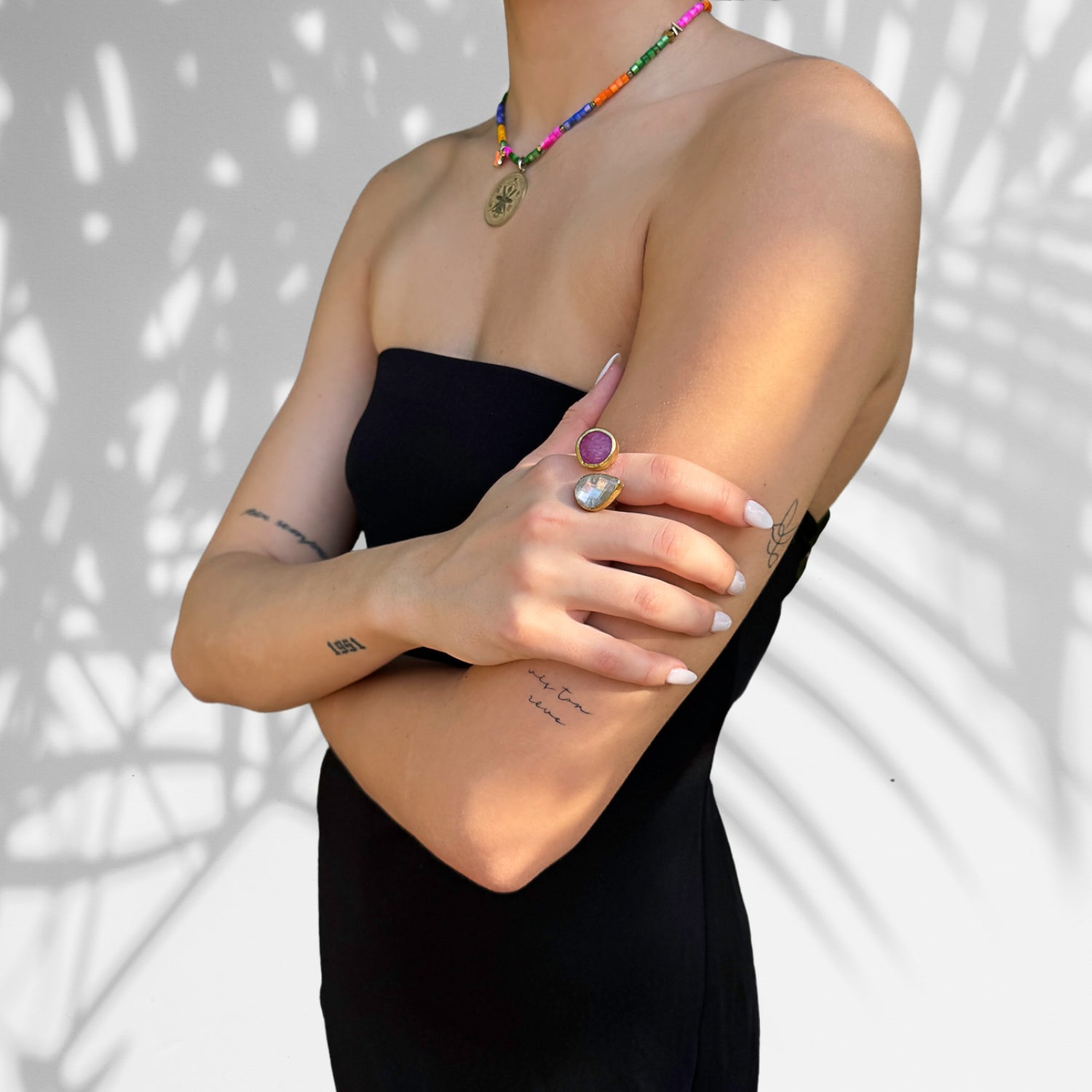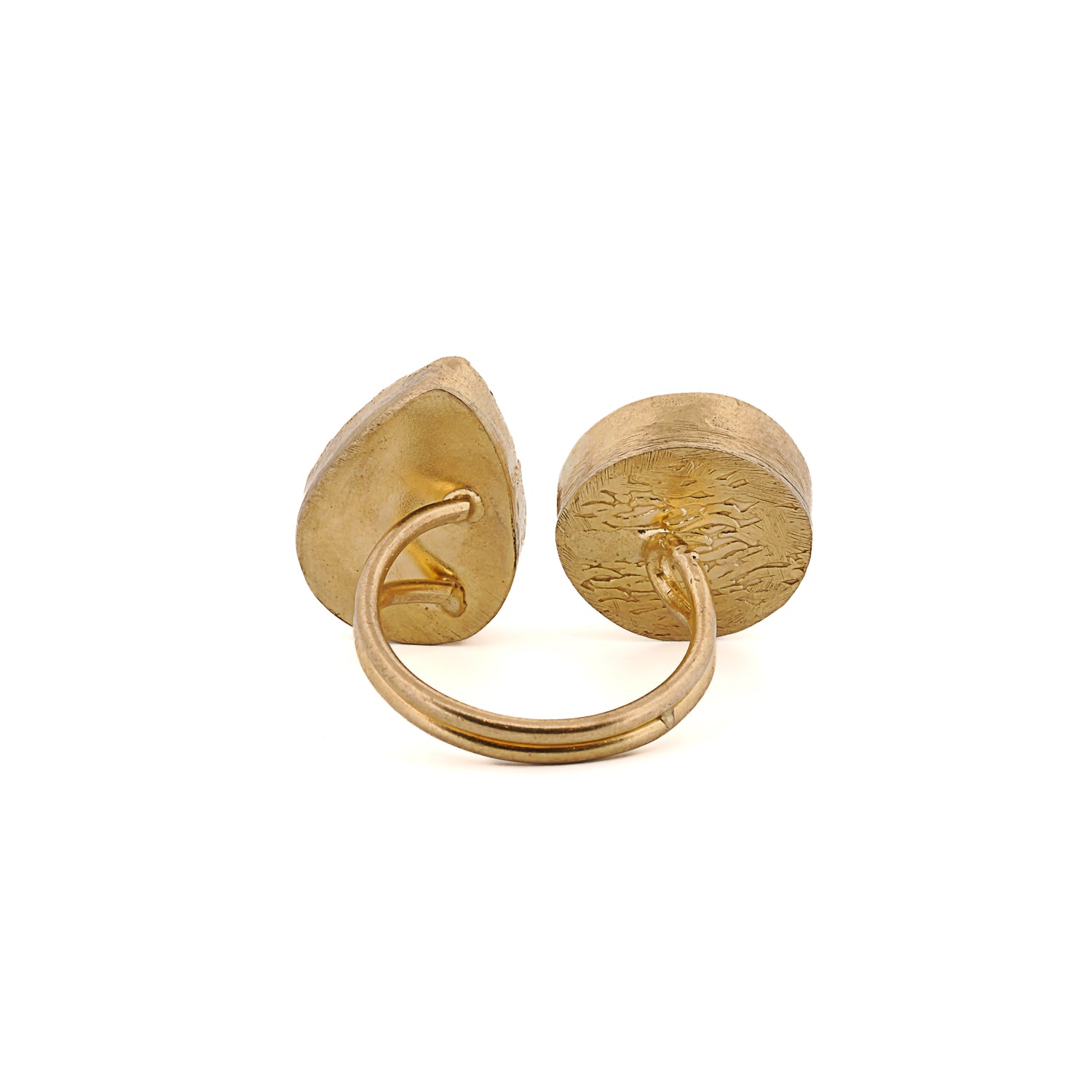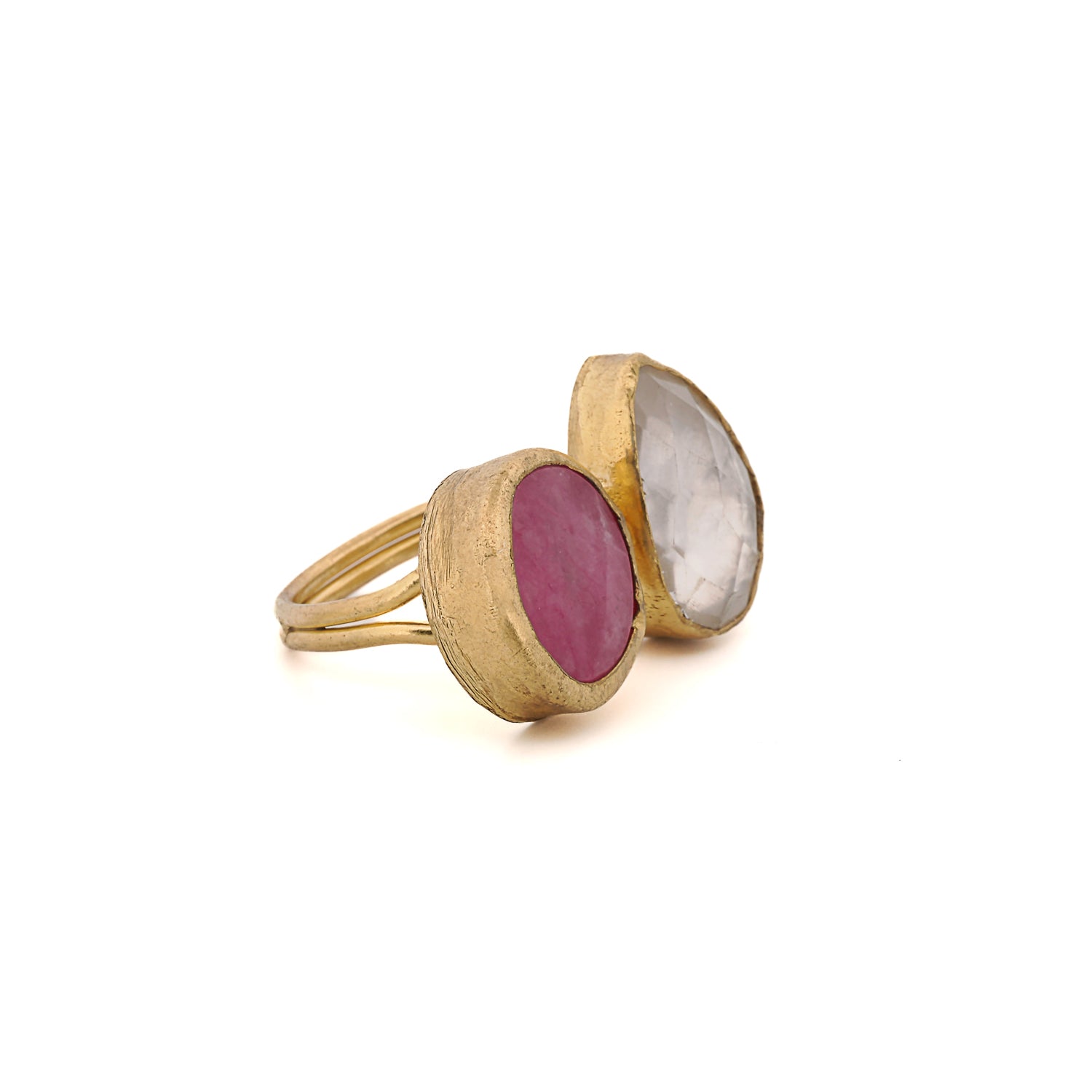 Double Gemstone Ruby & Quartz Ring
Double Gemstone Ruby & Quartz Ring is a dazzling symphony of passion and clarity. This exquisite ring features a 24K gold-plated band, serving as a radiant backdrop for the dynamic pairing of Ruby and Quartz gemstones.
The adjustable chunky ring design ensures a comfortable fit, allowing you to showcase this piece with ease and style. Whether you're making a bold statement at a special event or adding a touch of glamour to your everyday ensemble, the Double Gemstone Ruby & Quartz Ring is crafted to captivate attention.
Ruby: Symbolizing passion, energy, and love, the deep red tones of Ruby evoke a sense of intensity and warmth. This gemstone has long been associated with vitality and the spark of life.
Quartz: Known for its crystal clarity, Quartz symbolizes clarity of thought and spiritual insight. It's transparent beauty adds a touch of sophistication to the ring, creating a harmonious balance with the vibrant Ruby.
Details;
24K gold plated brass
Double faceted semi precious stones Ruby and Quartz
Adjustable size 8' to 9''
Handmade in USA
Every Ebru Jewelry purchase will arrive wrapped in a gift box
Share