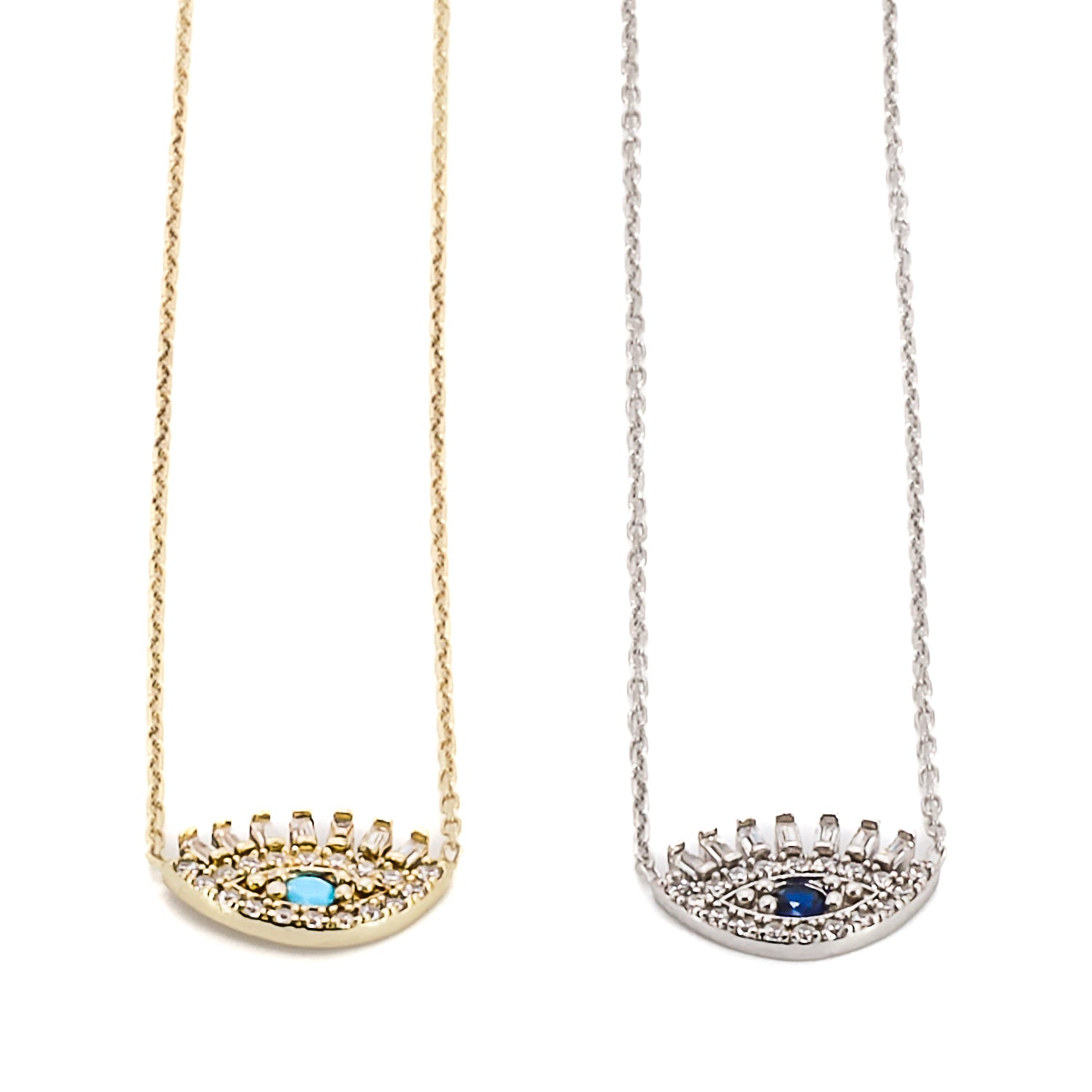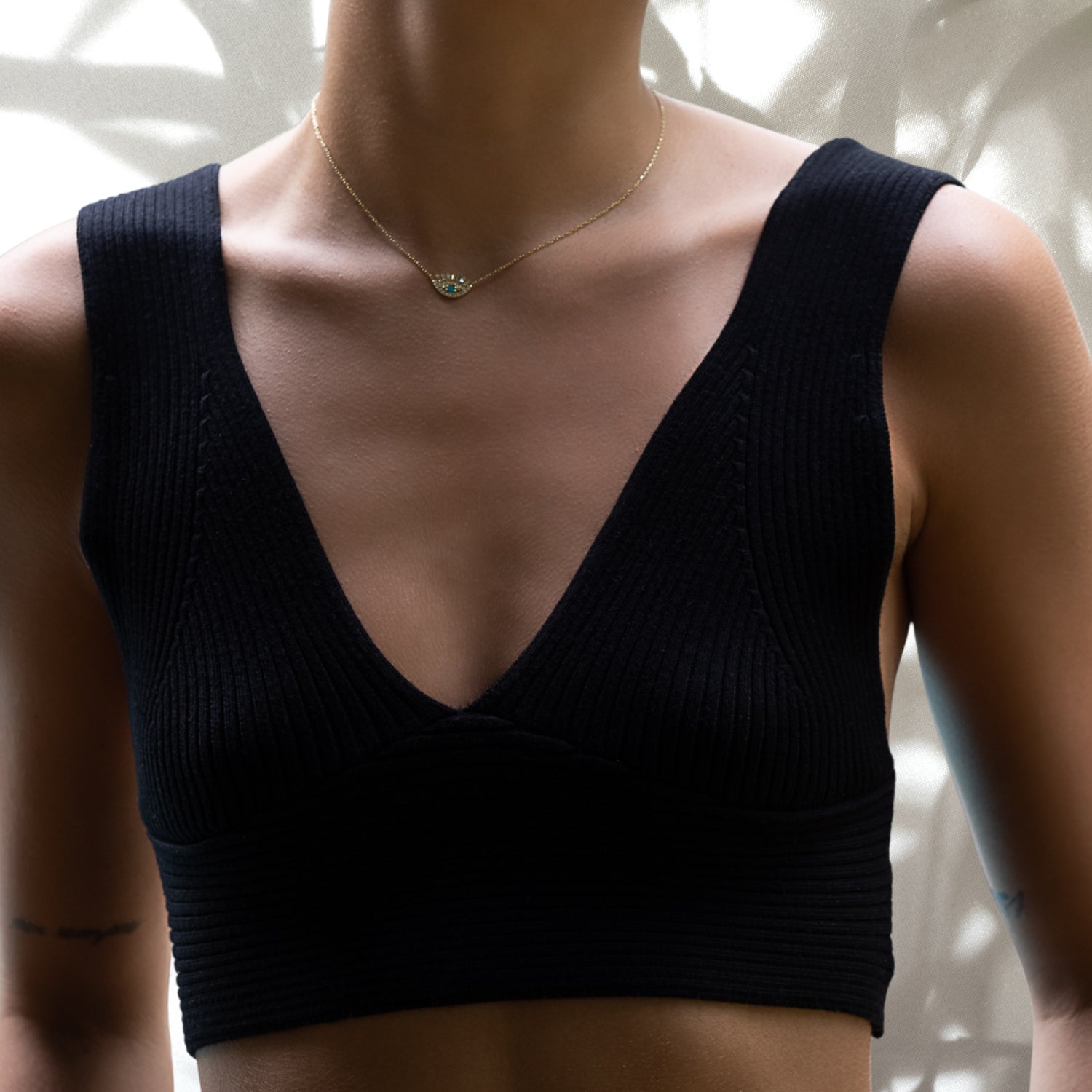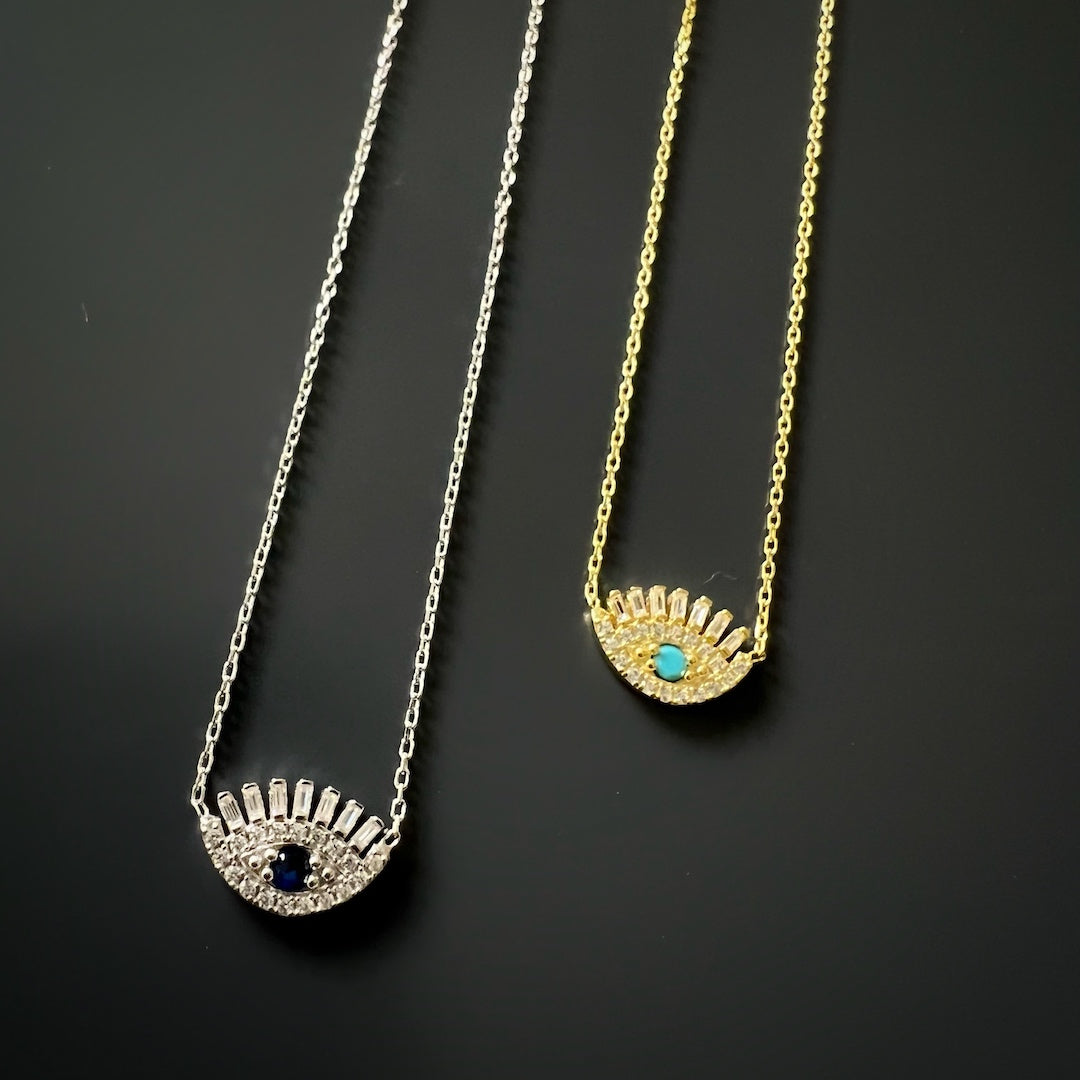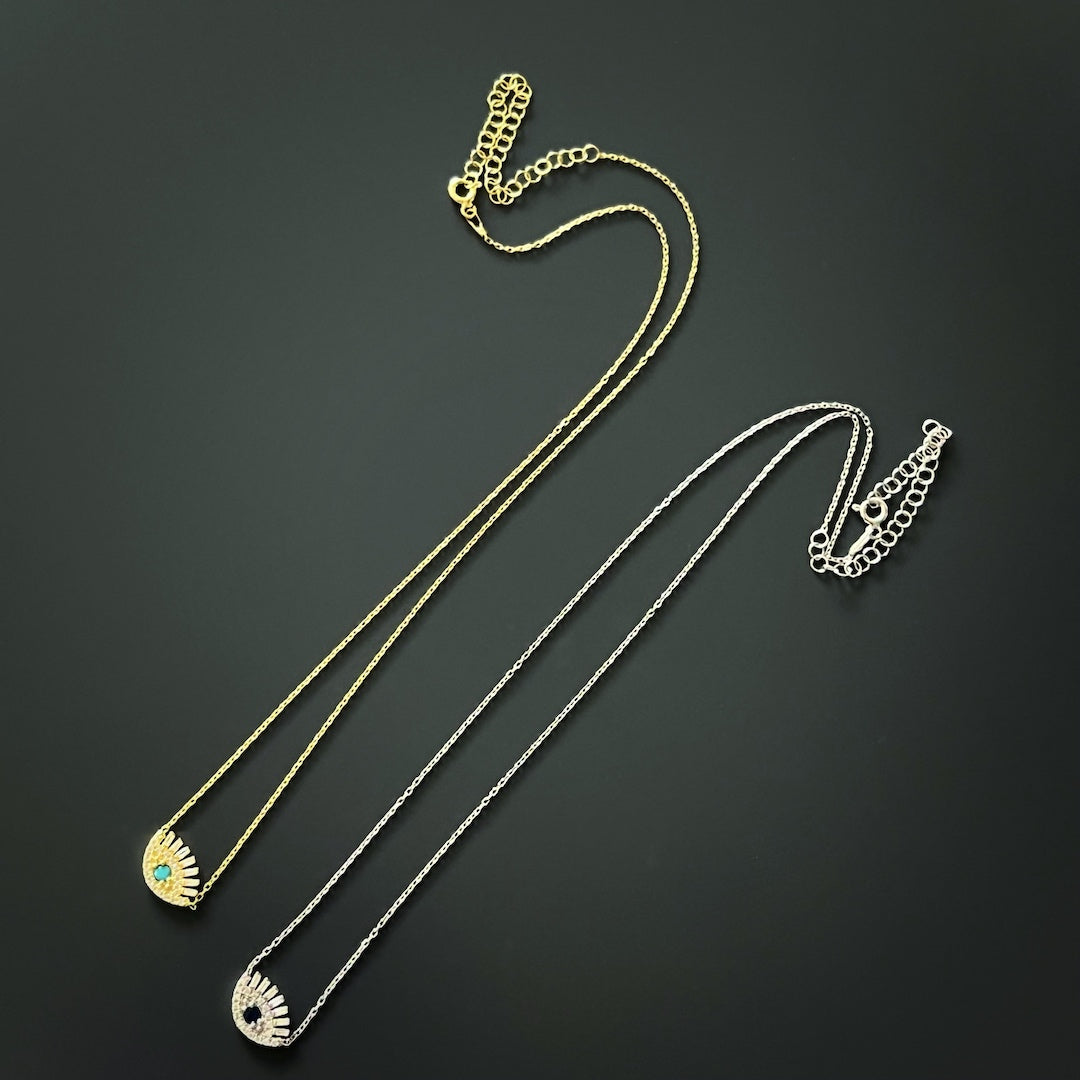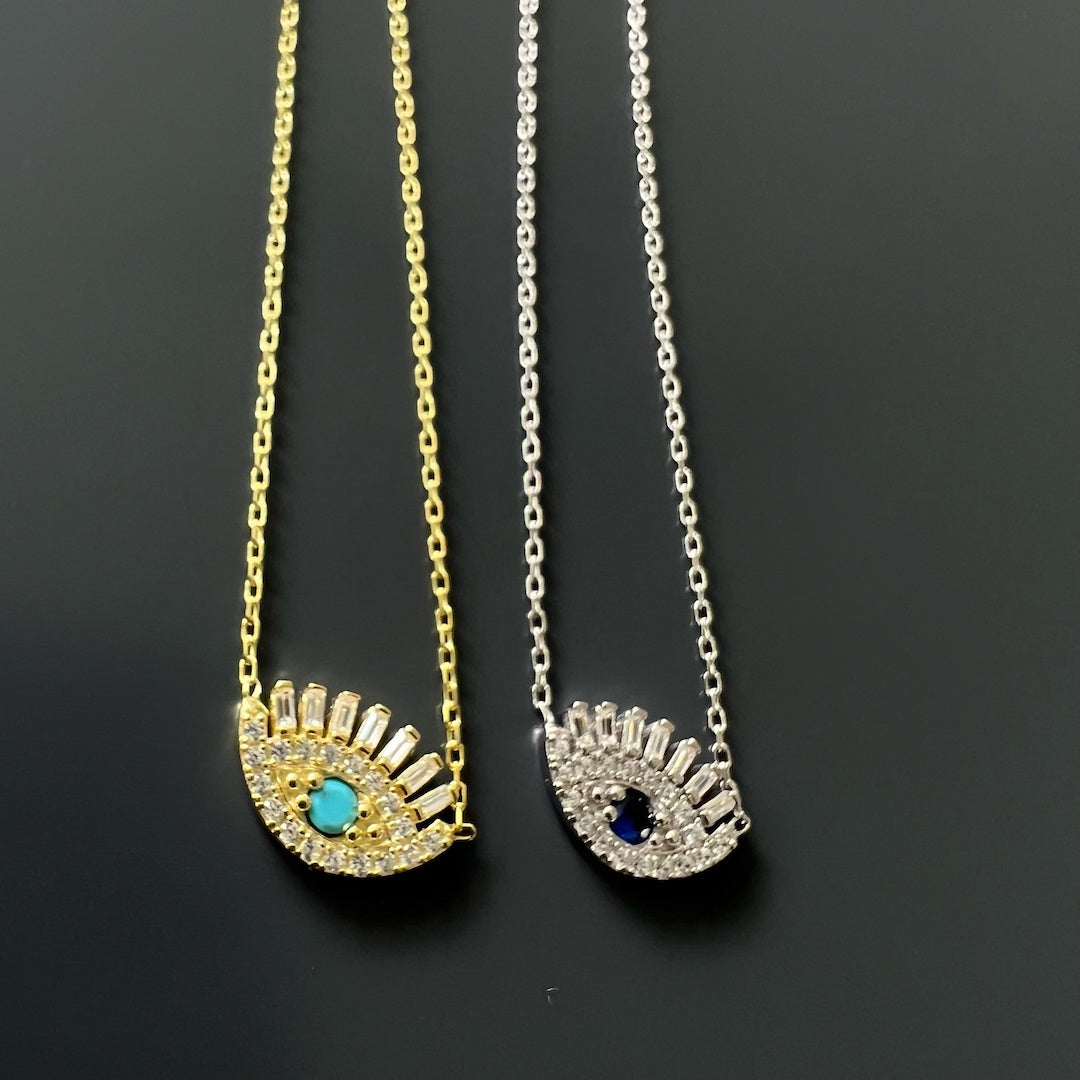 Diamond Long Lash Evil Eye Necklace
The Diamond Long Lash Evil Eye Necklace is a stunning piece of handmade jewelry that is available in two color options. The first option is made of sterling silver with sapphire and zircon accents, while the second option is 18K gold plated with sparkly zircon and turquoise stone.
Both options feature beautiful evil eye pendants that are believed to provide protection against negative energies and the evil eye. The pendants are intricately designed with stunning diamond accents that catch the light and add a touch of glamour to the piece.
If you're looking for a beautiful and meaningful piece of jewelry that combines spirituality with style, the Diamond Long Lash Evil Eye Necklace is the perfect choice.

I personally hand craft each piece, making them one of a kind and meaningful...Each piece is unique like we all are..
Details;
925 solid silver and Sapphire stone 
18K gold plated and Turquoise stone 
Zircon stones
Necklace length 15" and 3'' extender
Pendant height 0.5''
Pendant width 0.5''
Handmade in USA
Every Ebru Jewelry purchase will arrive wrapped in a gift box
Share