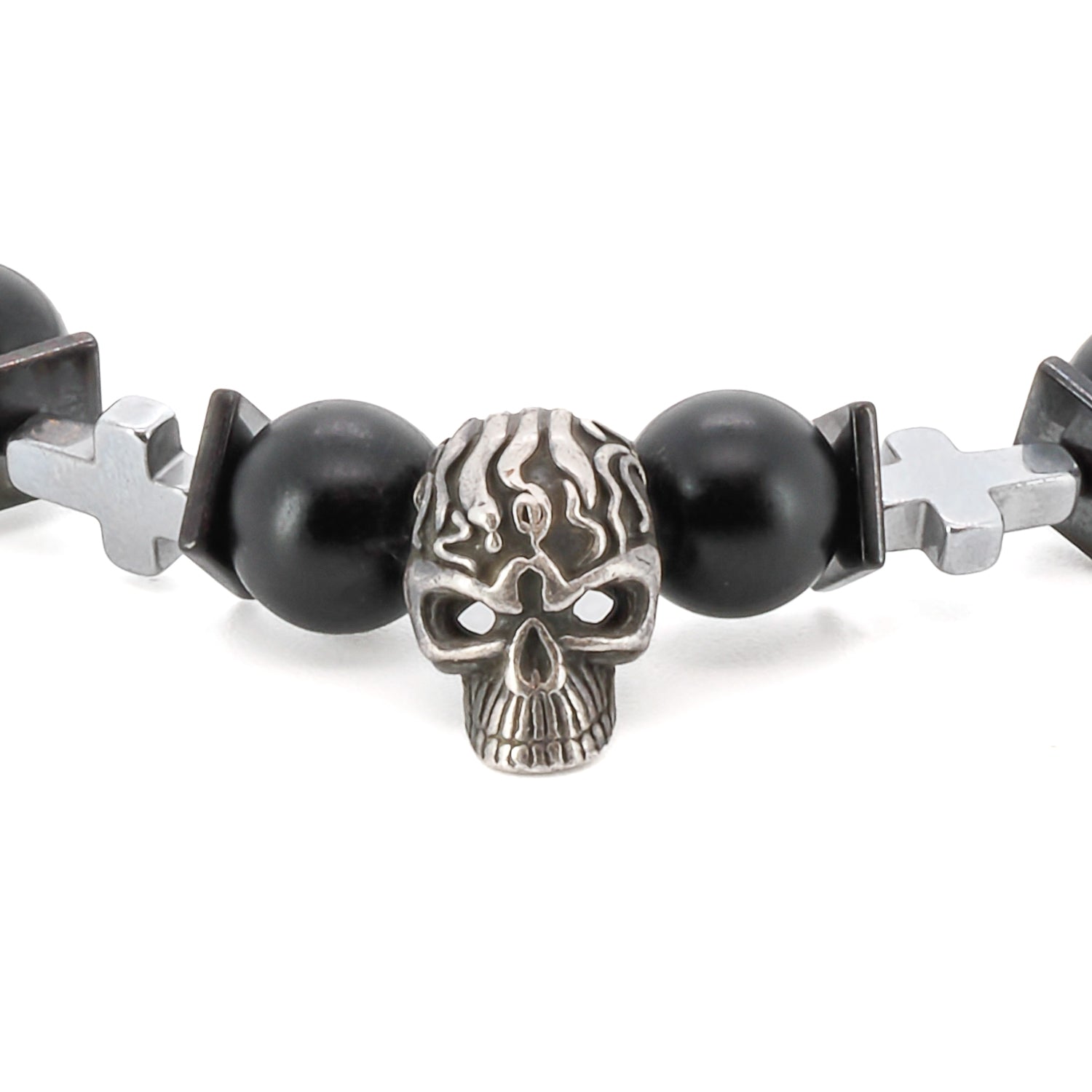 Courage Black Onyx Skull Bracelet
The Courage Onyx Skull Bracelet is not only a stylish accessory, but also a meaningful piece of handmade jewelry that carries symbolic significance. At the center of the bracelet sits a sterling silver skull bead, which serves as a powerful symbol of transformation and change. The intricately crafted skull bead is made from high-quality sterling silver, giving it a lustrous and luxurious look. The skull bead adds a touch of edginess to the bracelet, representing the courage to face mortality and embrace the impermanence of life. It is designed for individuals who seek to embody courage, resilience, and strength in their daily lives.
Interspersed among the black onyx beads are silver cross-shaped hematite beads, adding a touch of spiritual symbolism to the bracelet. Hematite is believed to enhance courage, willpower, and strength, making it a perfect complement to the black onyx stones.
I personally hand craft each piece, making them one of a kind and meaningful...Each piece is unique like we all are..
Details;
8mm Black onyx stone beads
Silver hematite stone cross bead
Silver hematite stone spacers
Sterling silver skull bead 

Bracelet size 8" on stretchy high quality jewelry cord.

Contact me if you need any adjustments
Handmade in USA
Every Ebru Jewelry purchase will arrive wrapped in a gift box
Share