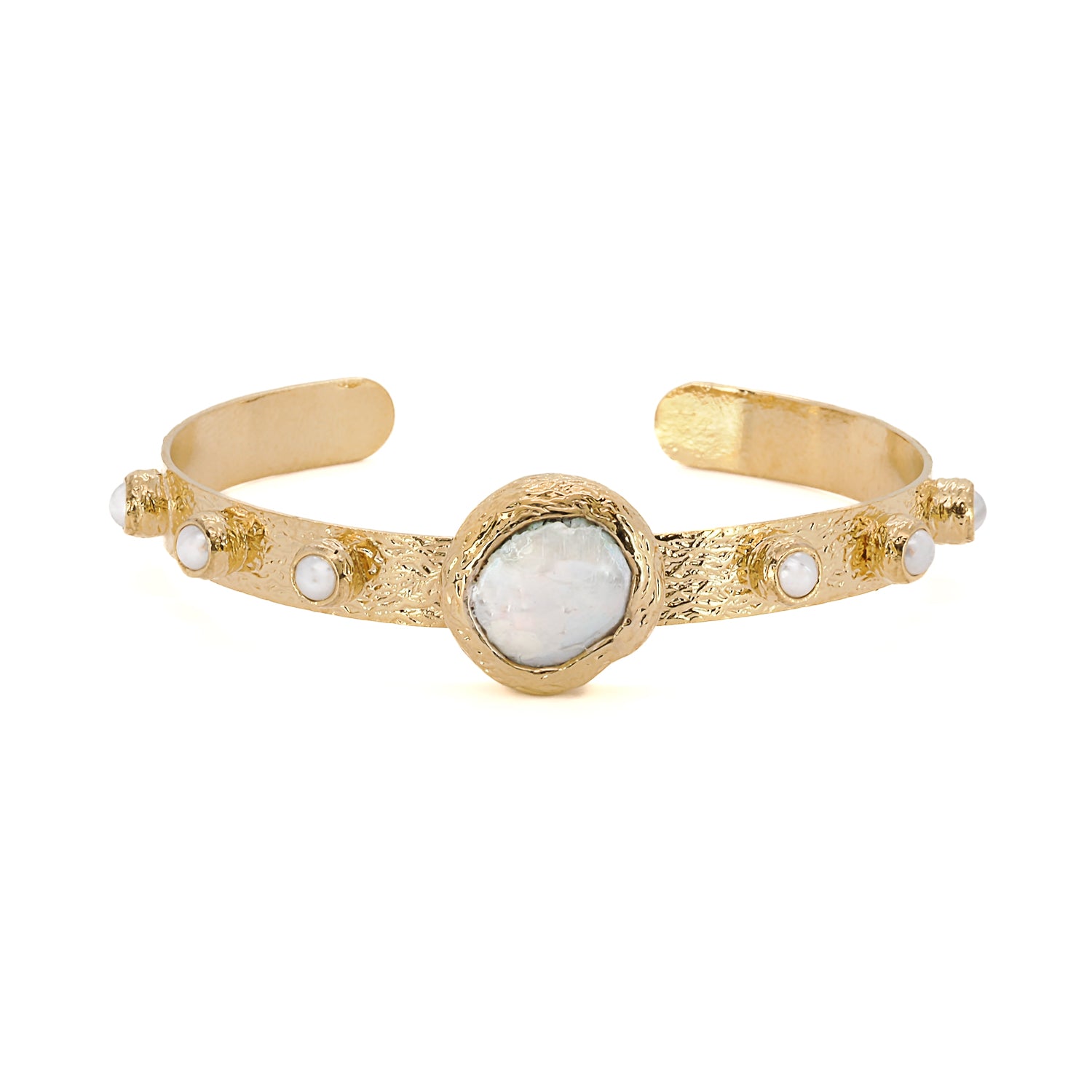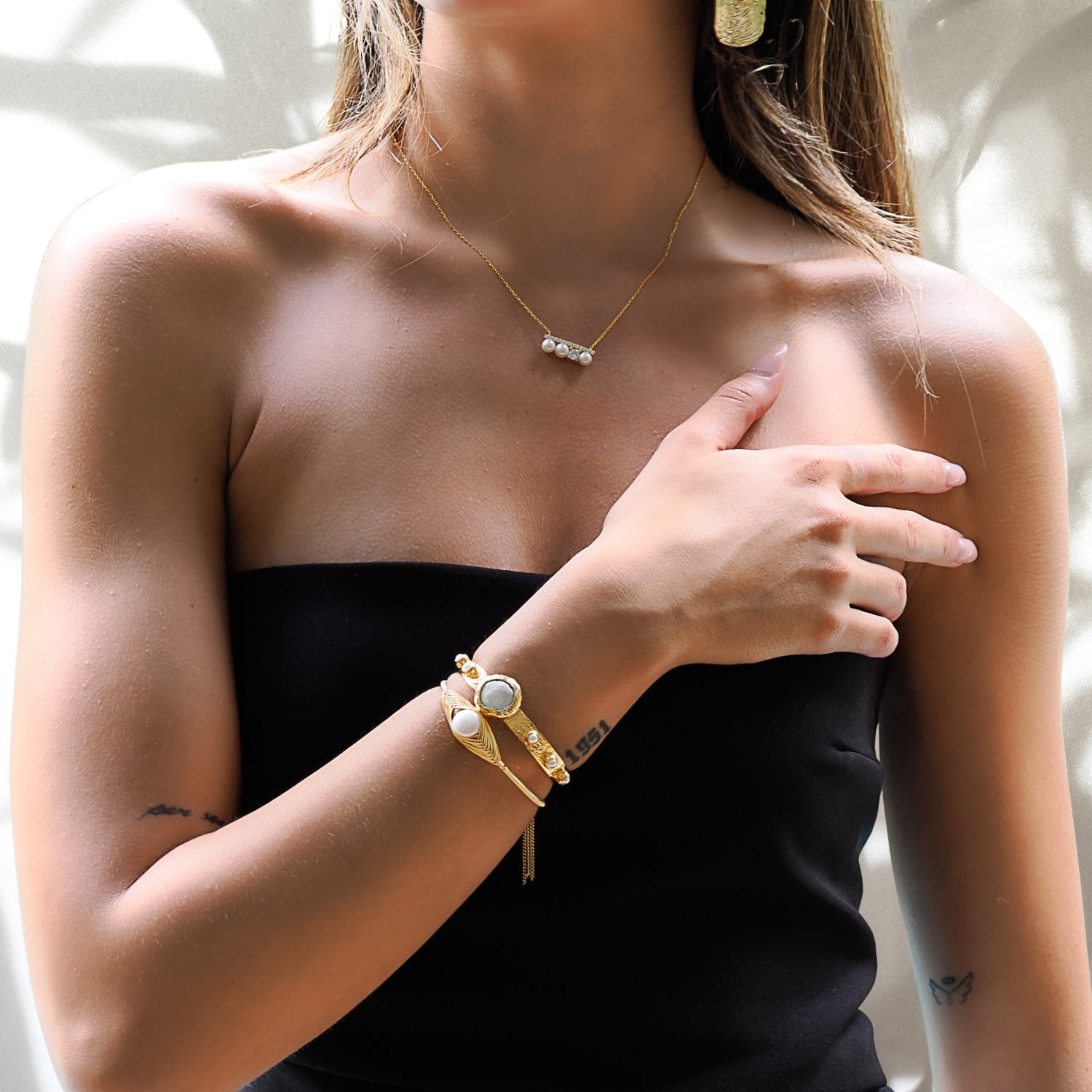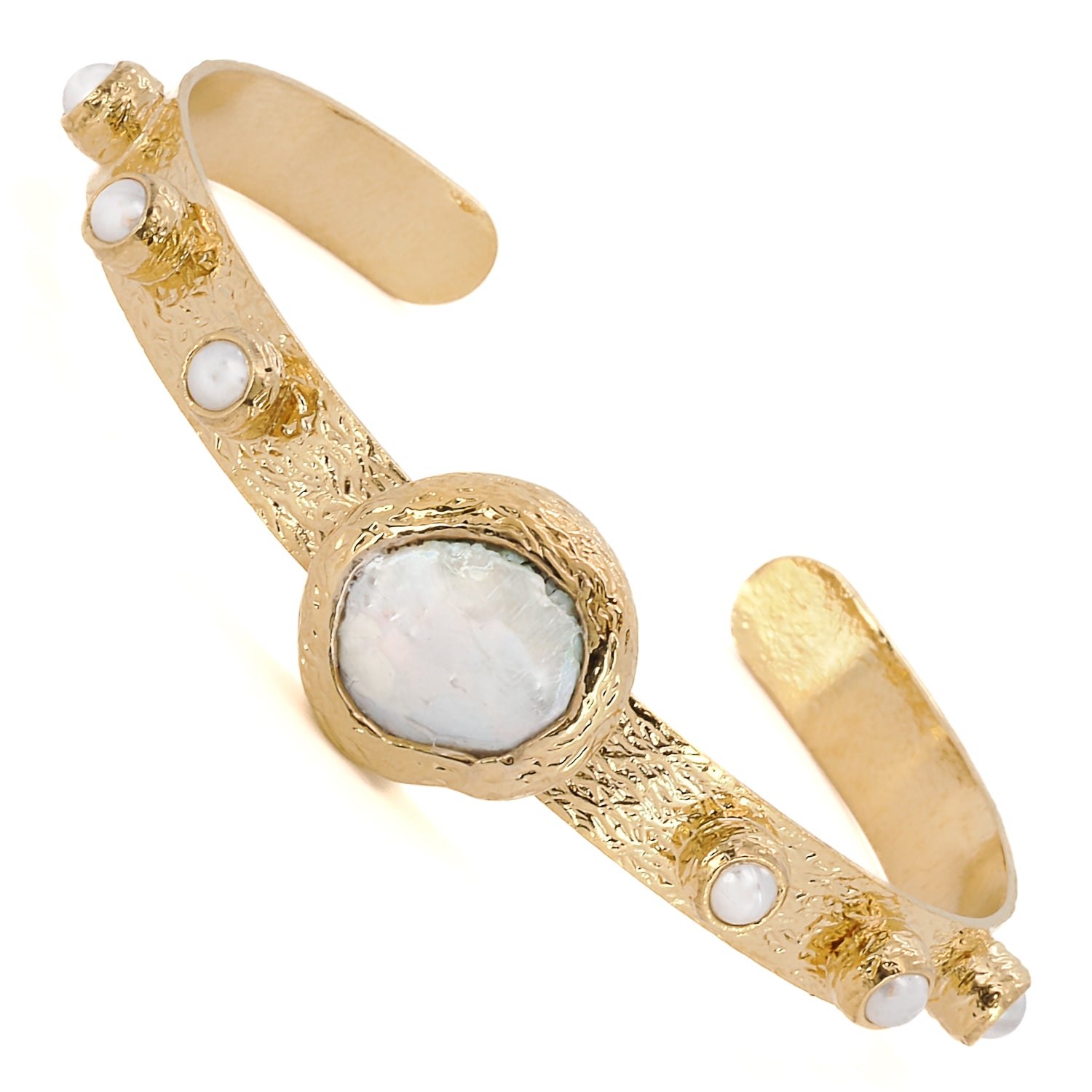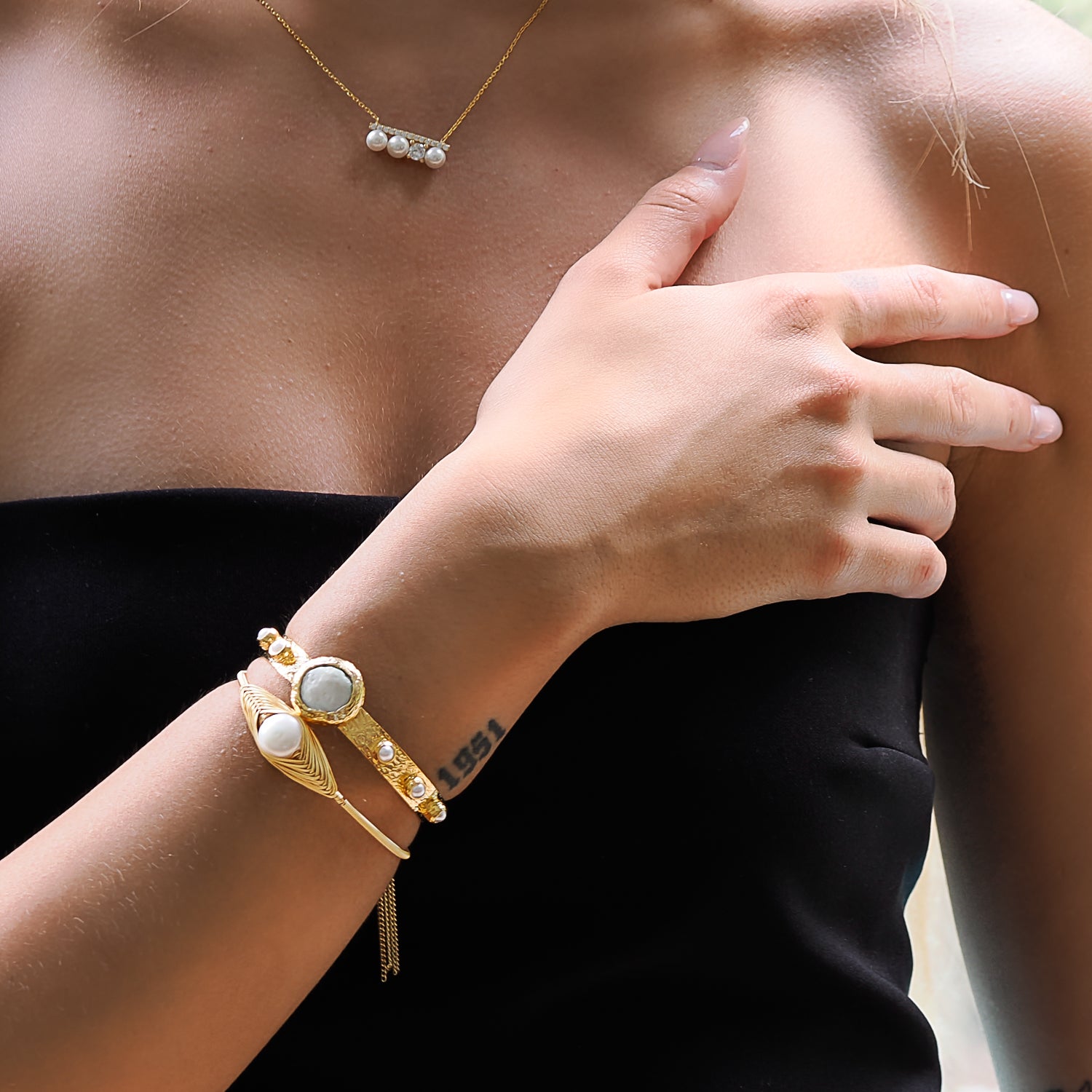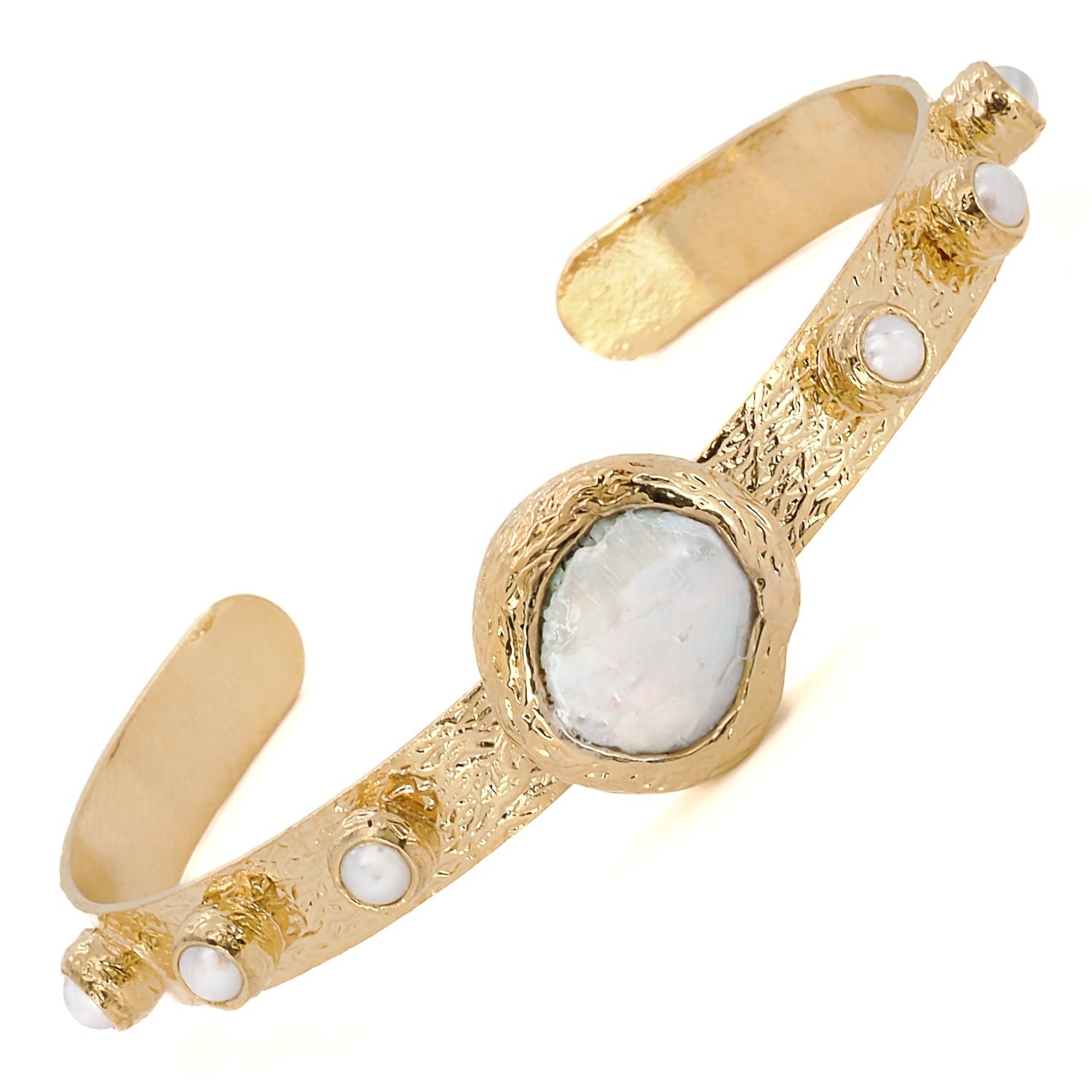 Cleopatra Gold & Pearl Cuff Bracelet
Step into the enchanting world of ancient allure with the mesmerizing Cleopatra Gold & Pearl Cuff Bracelet. This extraordinary piece exudes an aura of regal elegance, drawing inspiration from the legendary Queen of Egypt herself.
Crafted with meticulous attention to detail, this handmade cuff bracelet boasts a breathtaking design featuring 18K gold plating on brass, adding a touch of opulence and luxury to its overall appearance. The rich and radiant gold hue beautifully complements the ethereal glow of the pearl stones, creating a captivating contrast that catches the light and illuminates the wearer's wrist with a magical allure.

I personally hand craft each piece, making them one of a kind and meaningful...Each piece is unique like we all are...

Details;
Pearl stones
18K Gold plated on brass
Bracelet size Adjustable 
Handmade in USA
Every Ebru Jewelry purchase will arrive wrapped in a gift box
Share