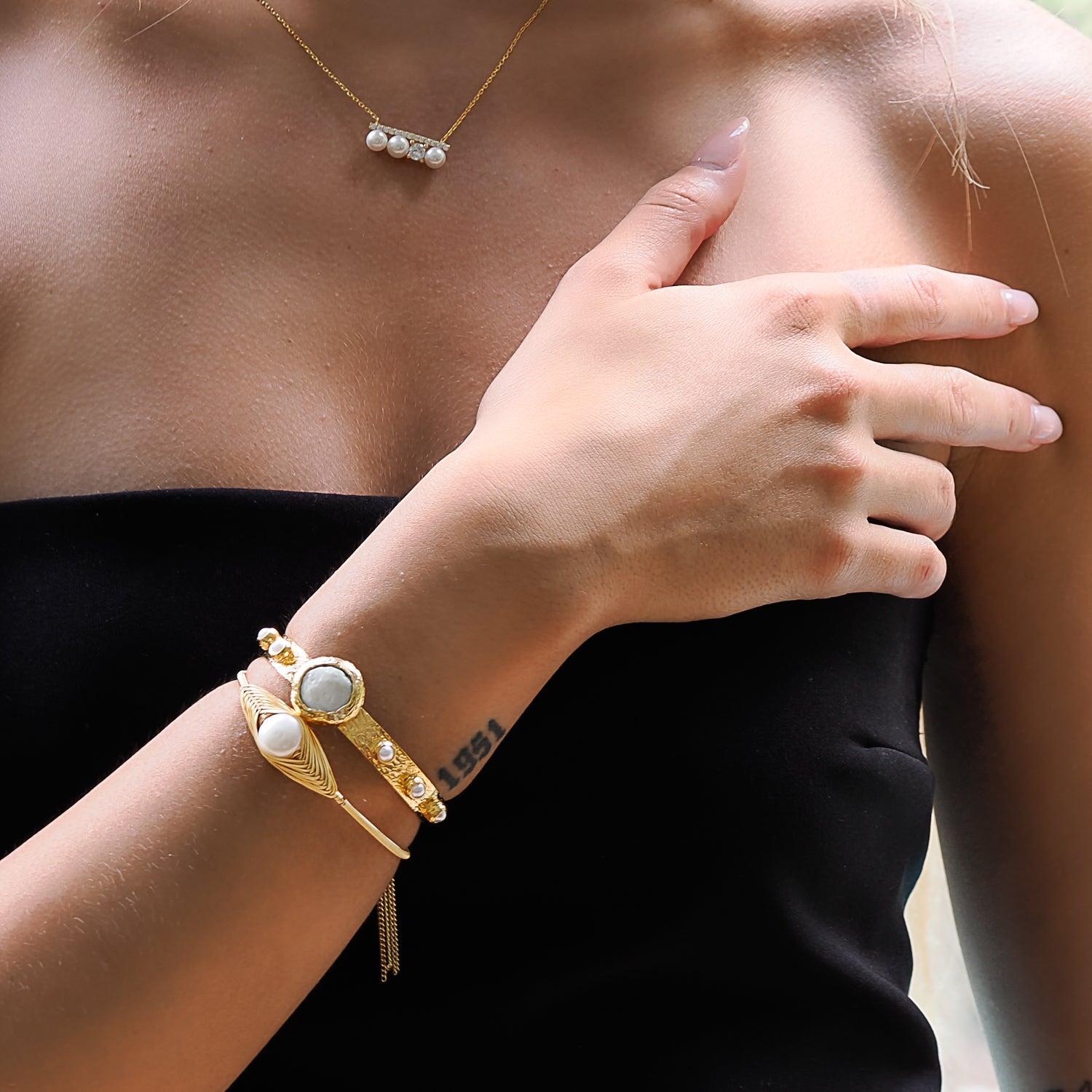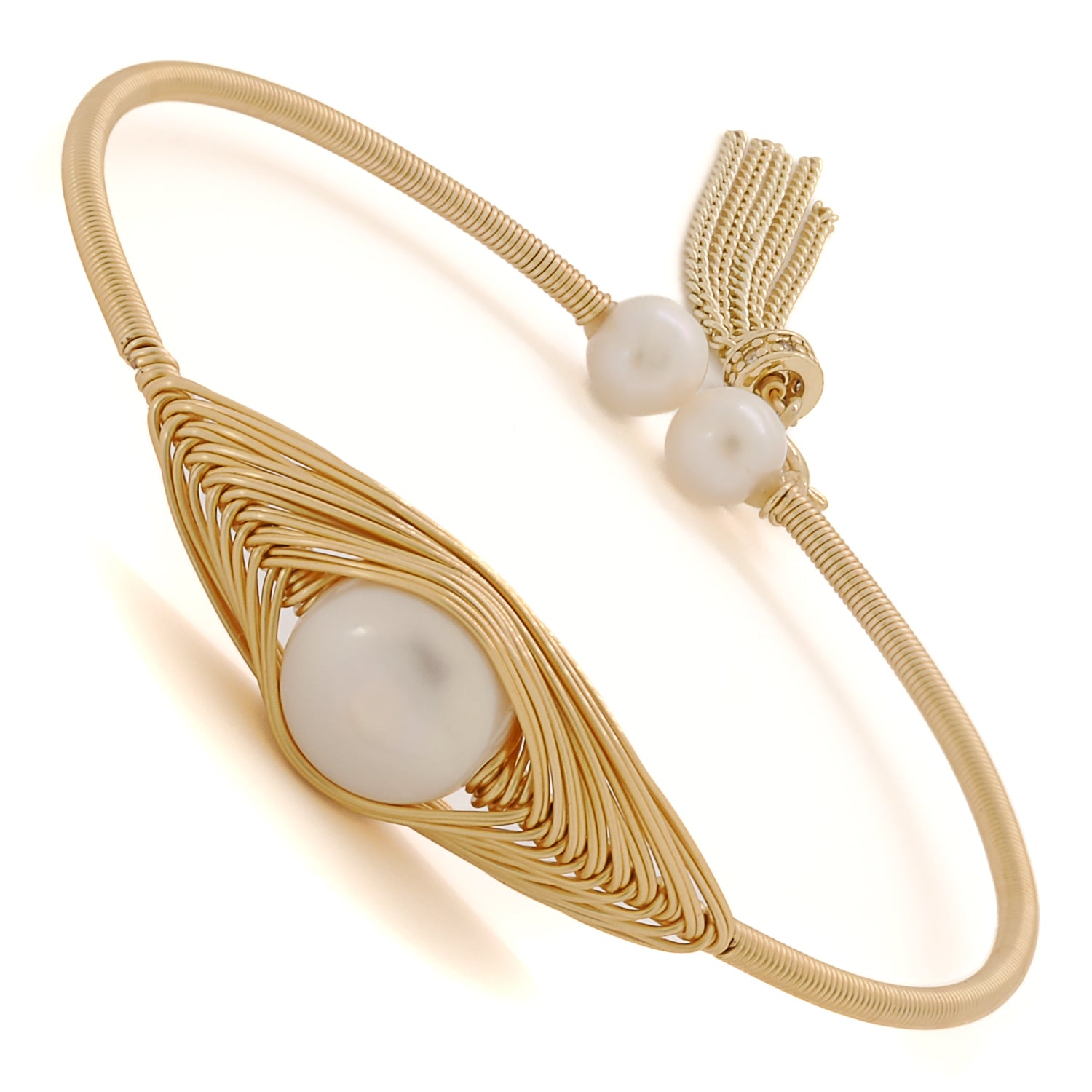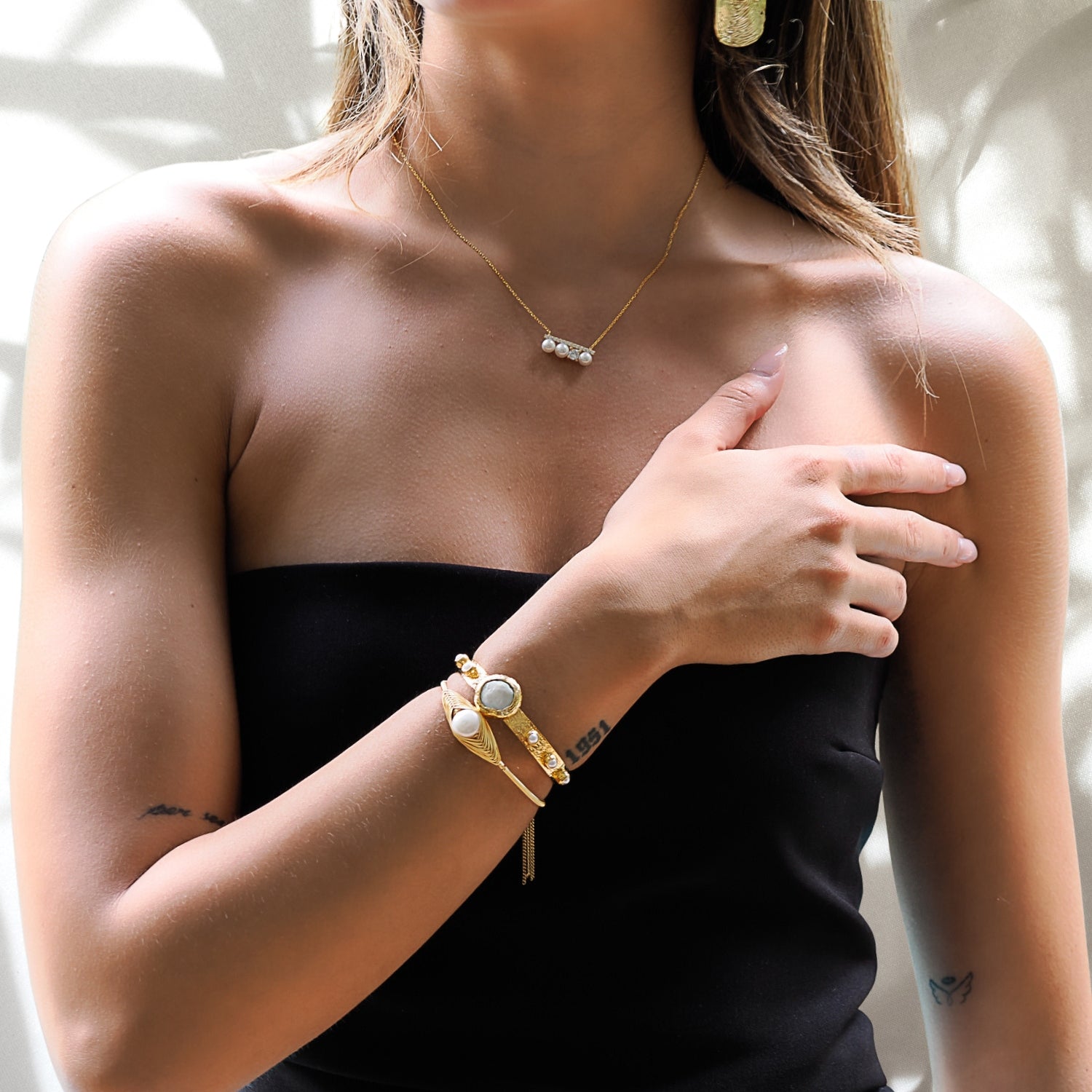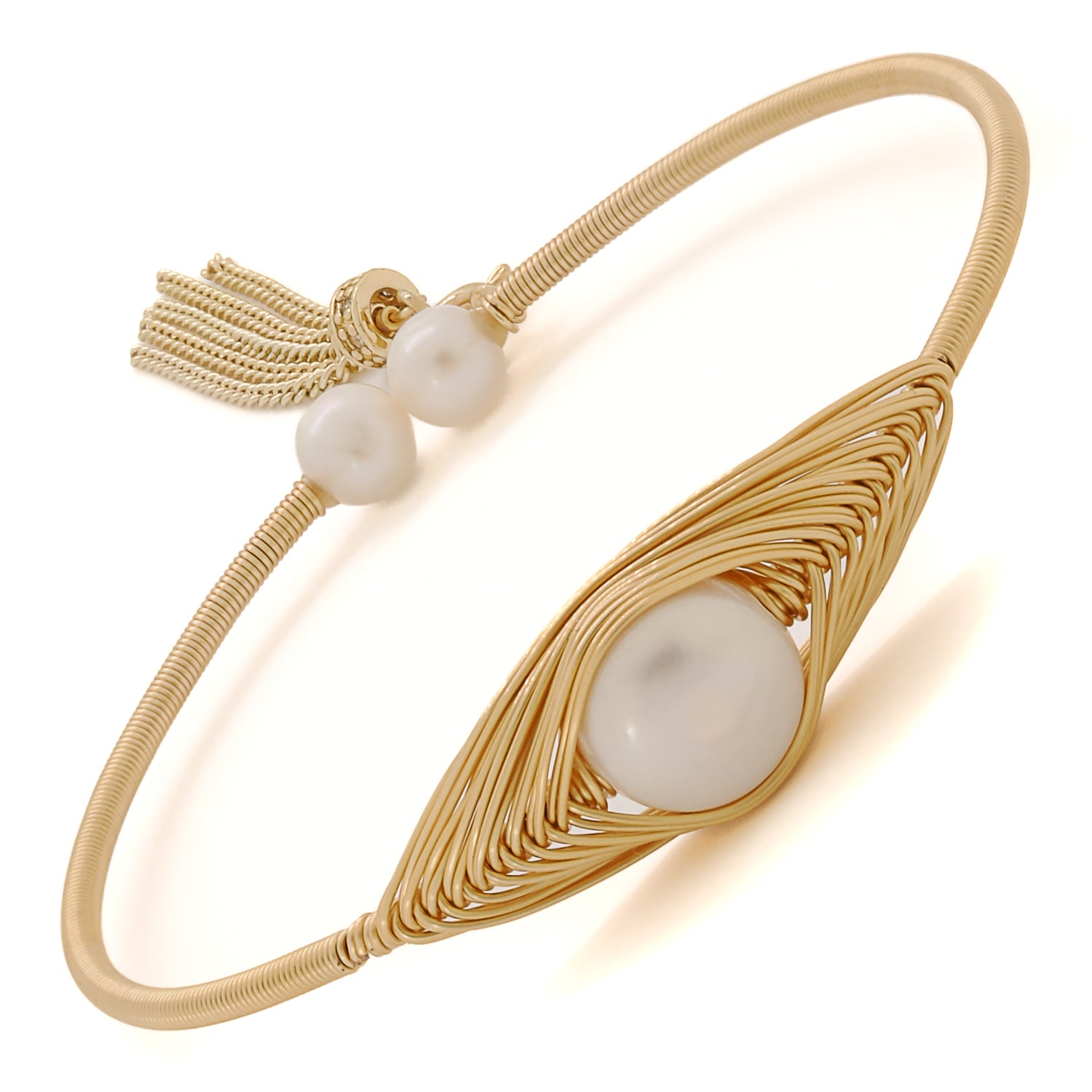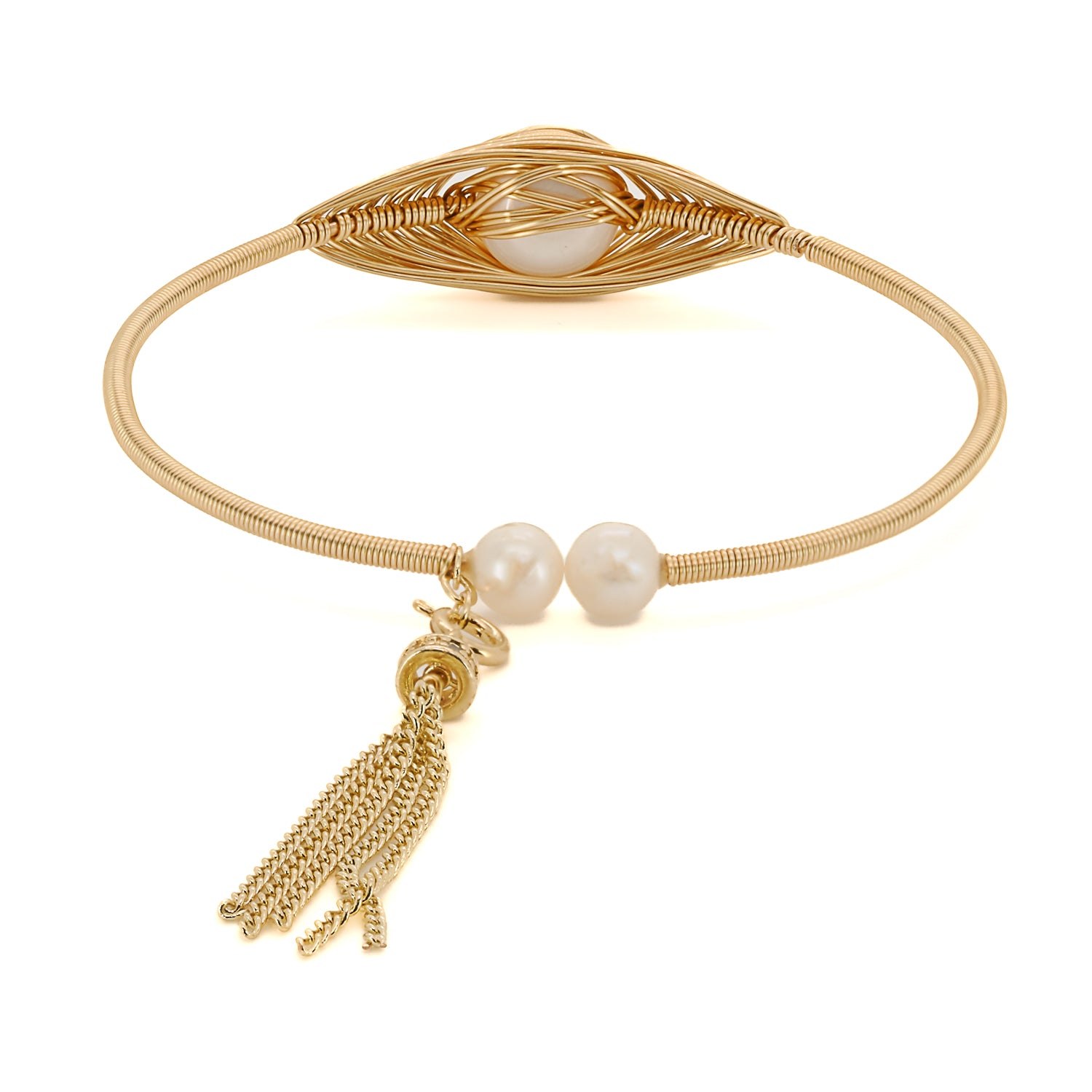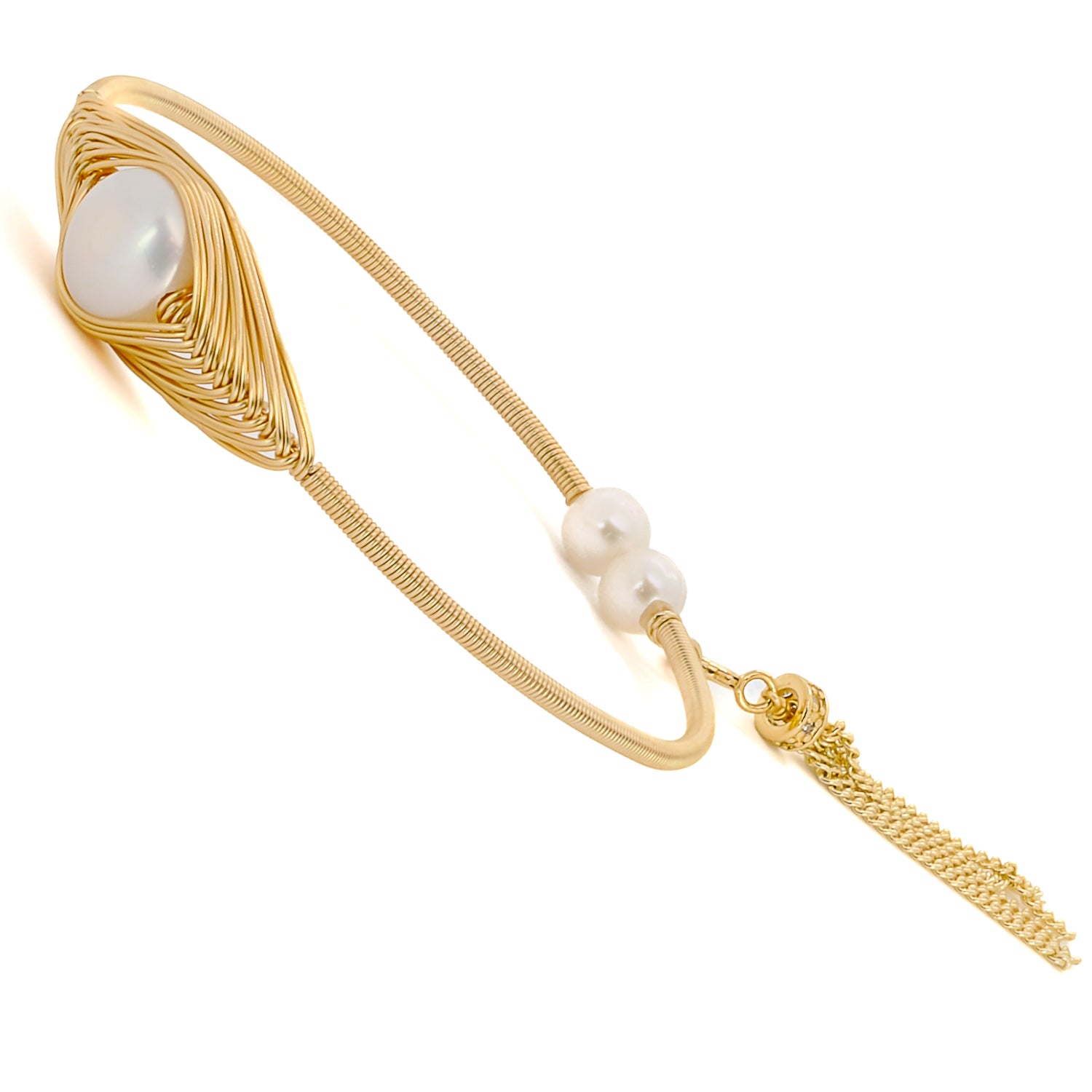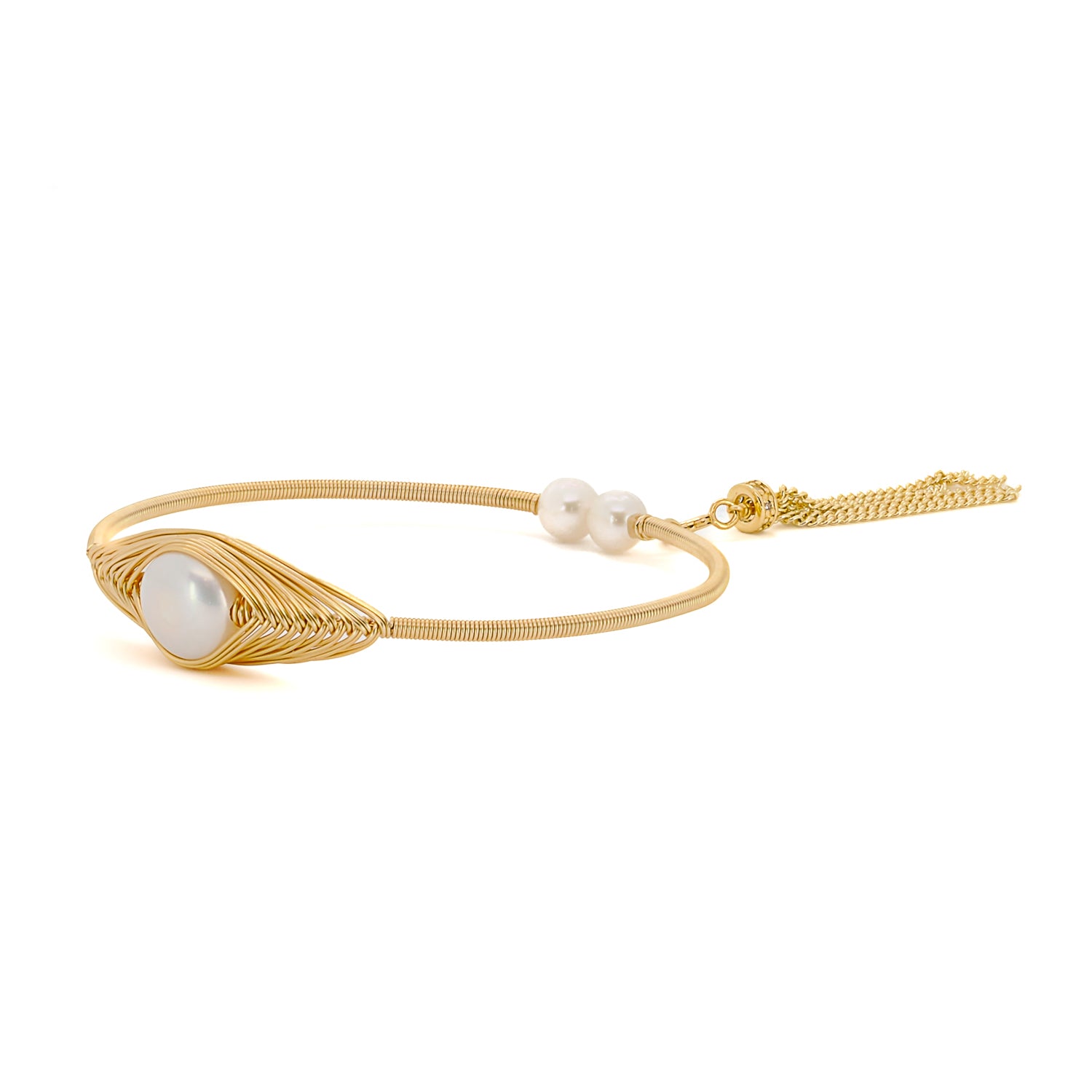 Cleopatra Gold and Pearl Bangle Bracelet
The Cleopatra Gold and Pearl Bangle Bracelet  is a true celebration of femininity and grace, inspired by the timeless beauty of Cleopatra herself. This captivating handmade piece features a stunning centerpiece adorned with lustrous pearl stones delicately set in a bed of 18K gold-plated brass, creating a luxurious and opulent effect.
The bracelet's centerpiece showcases a perfect harmony between the natural beauty of pearls and the radiant allure of gold.At each end of the centerpiece, two enchanting pearl stones are gracefully positioned. Cascading from these pearls is a delicate chain tassel, which adds a playful and fashionable element to the design, capturing the essence of modern trends while still retaining a classic charm.
Whether you want to elevate your everyday style or add a touch of elegance to a formal outfit, the Cleopatra Gold and Pearl Bangle Bracelet is the perfect choice.

I personally hand craft each piece, making them one of a kind and meaningful...Each piece is unique like we all are...

Details;
Pearl stones
18K Gold plated on brass
Bracelet size Adjustable 
Handmade in USA
Every Ebru Jewelry purchase will arrive wrapped in a gift box
Share