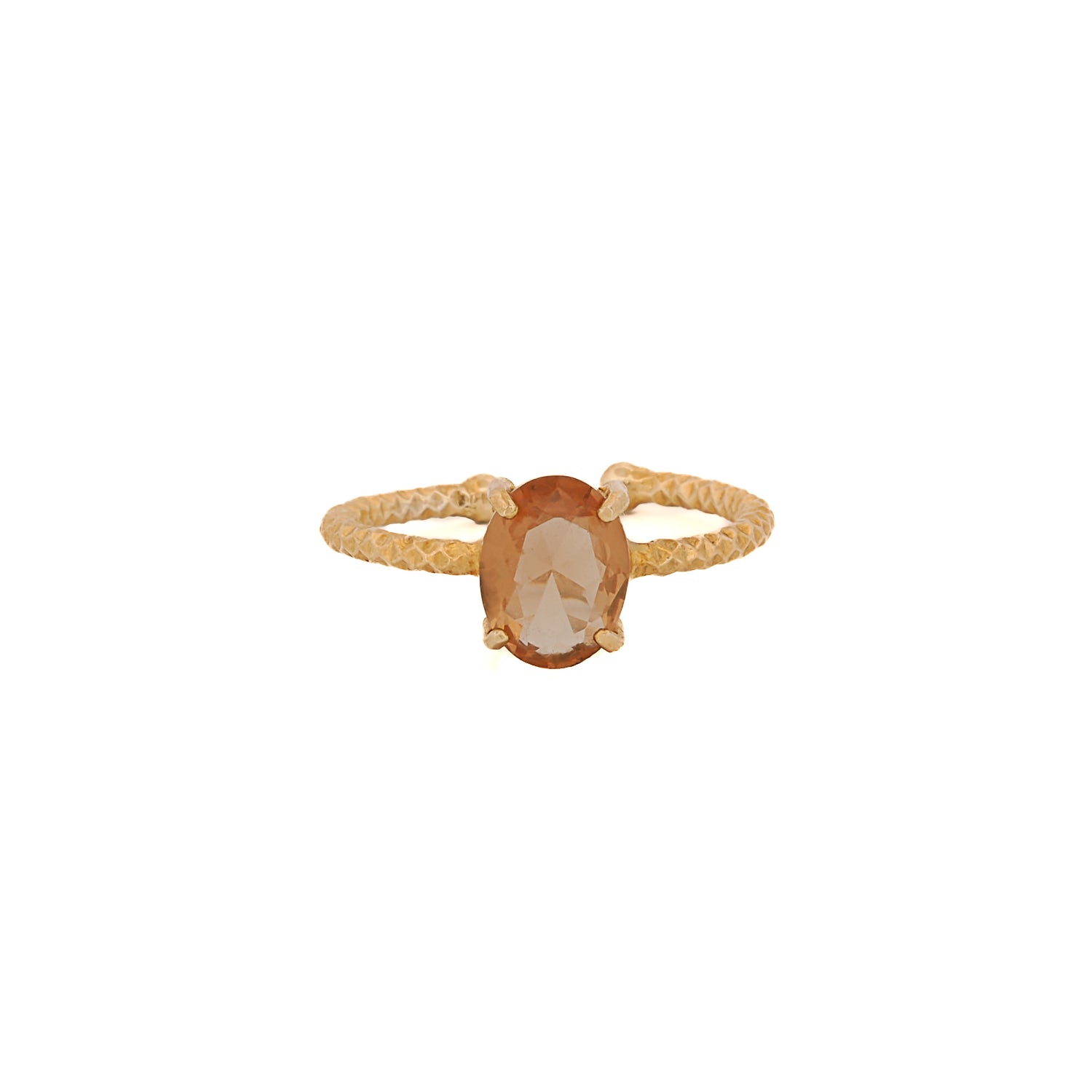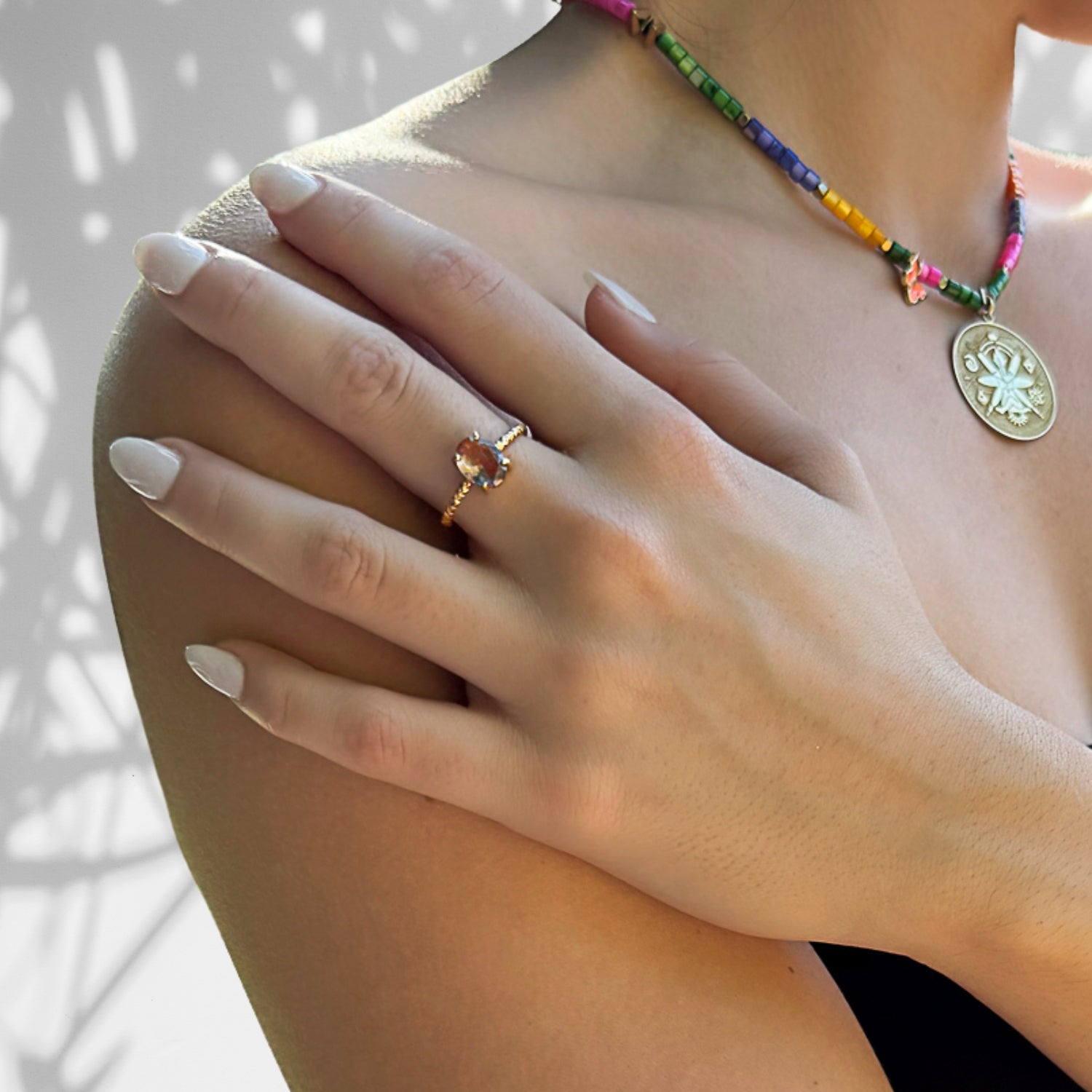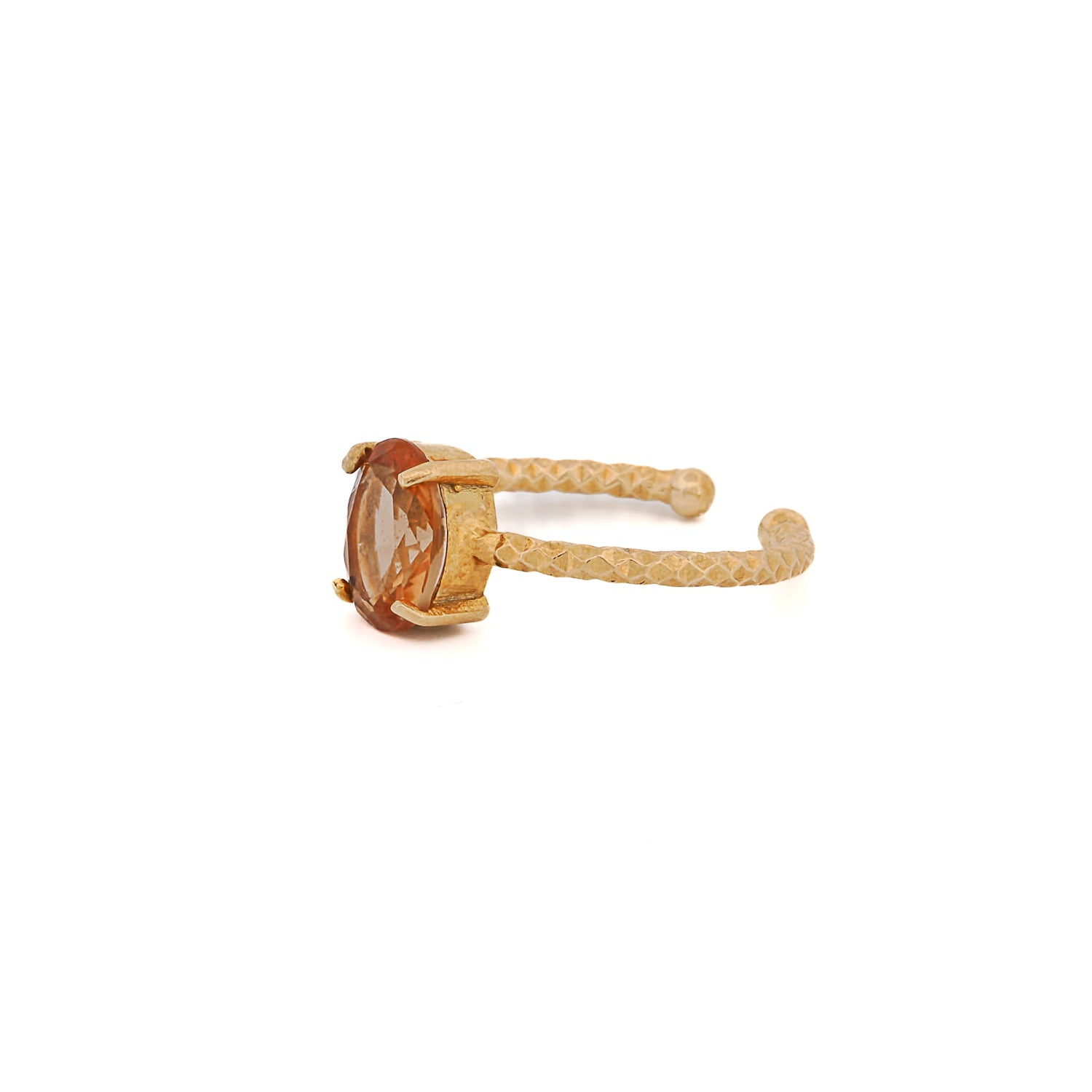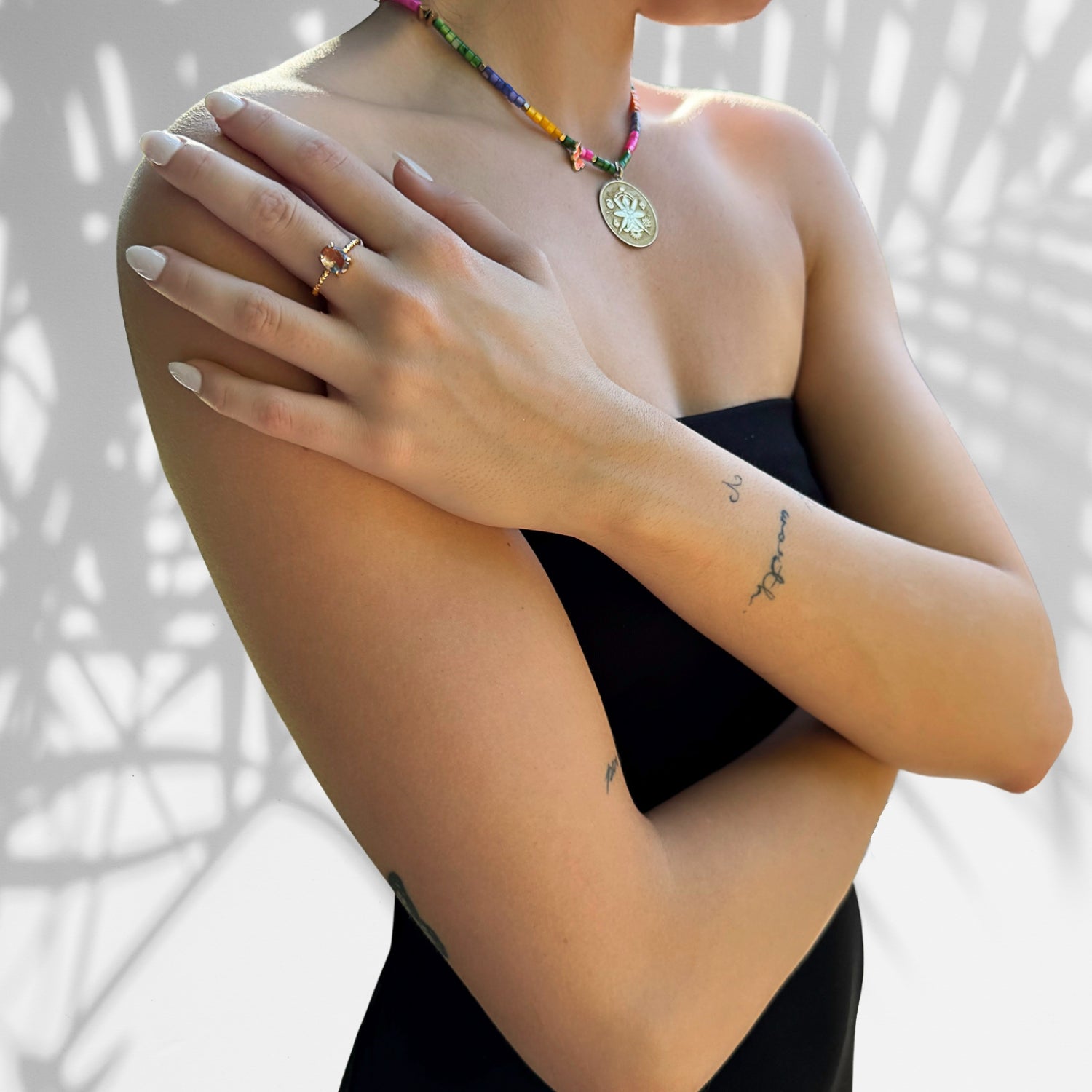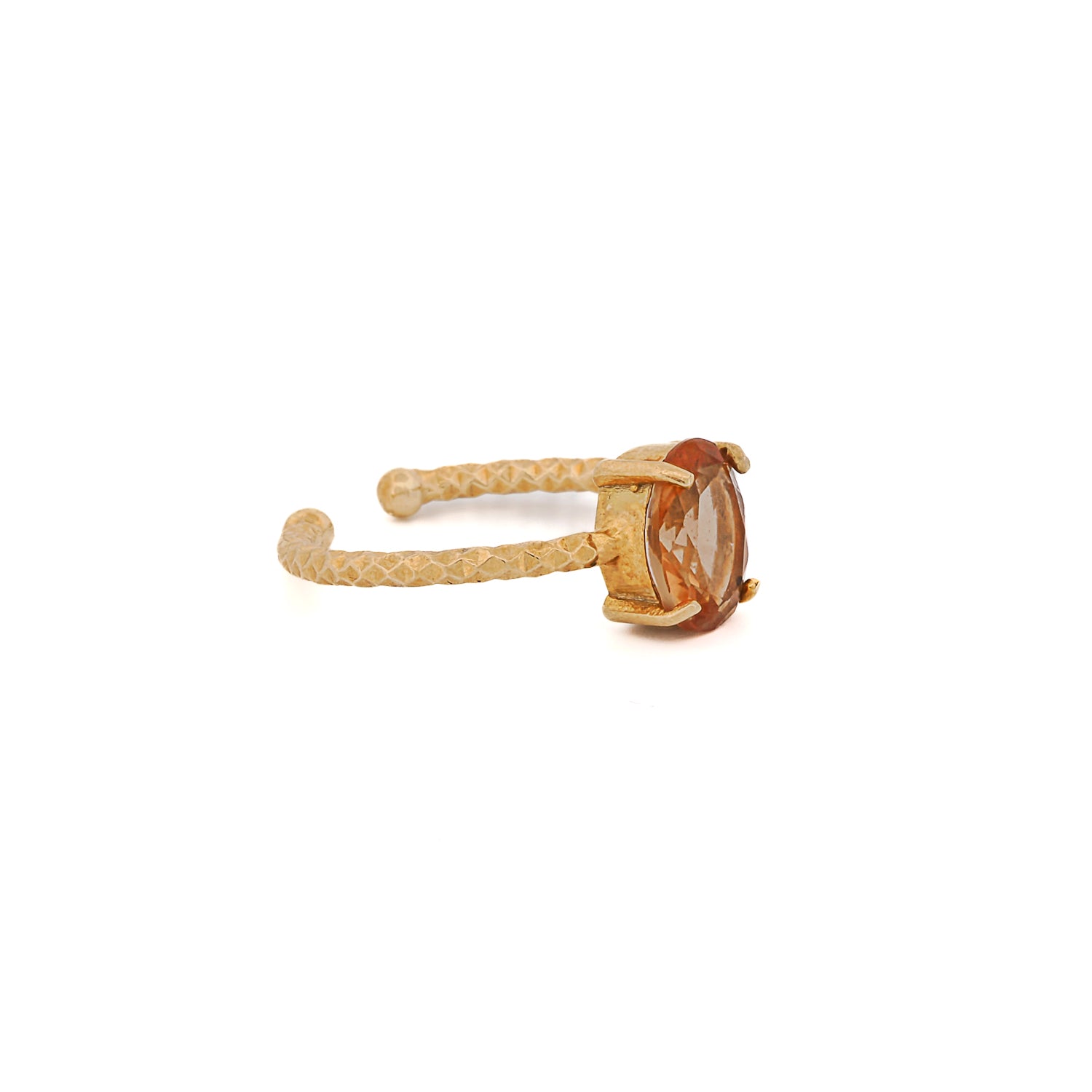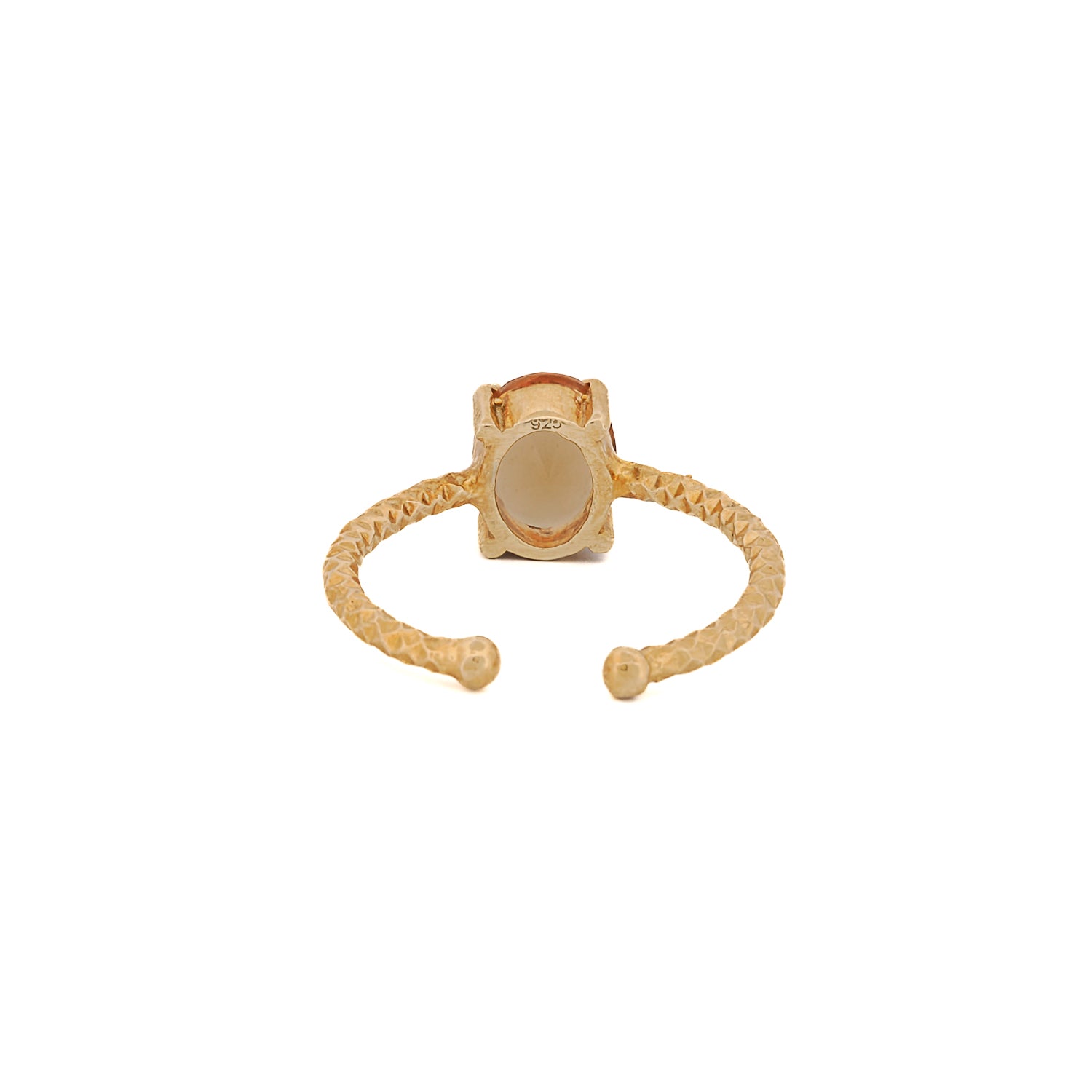 Citrine Gemstone Abundance Gold Ring
Citrine Gemstone Abundance Gold Ring is a radiant symbol of joy and happiness that seamlessly combines elegance with the warm embrace of abundance. This adjustable ring features an 18K gold-plated band crafted on sterling silver, providing a luxurious foundation for the focal point: a captivating citrine gemstone.
At the heart of this abundant ring is the enchanting Citrine gemstone. Known for its golden hues, citrine is associated with joy, positivity, and the manifestation of abundance. The gemstone's warm color and inherent sparkle make it an ideal choice for a ring that not only elevates your style but also carries positive energy.
Details;
18K gold plated on Sterling silver
Yellow Citrine Gemstone
Adjustable size 5.5 to 7
Handmade in USA
Every Ebru Jewelry purchase will arrive wrapped in a gift box
Share