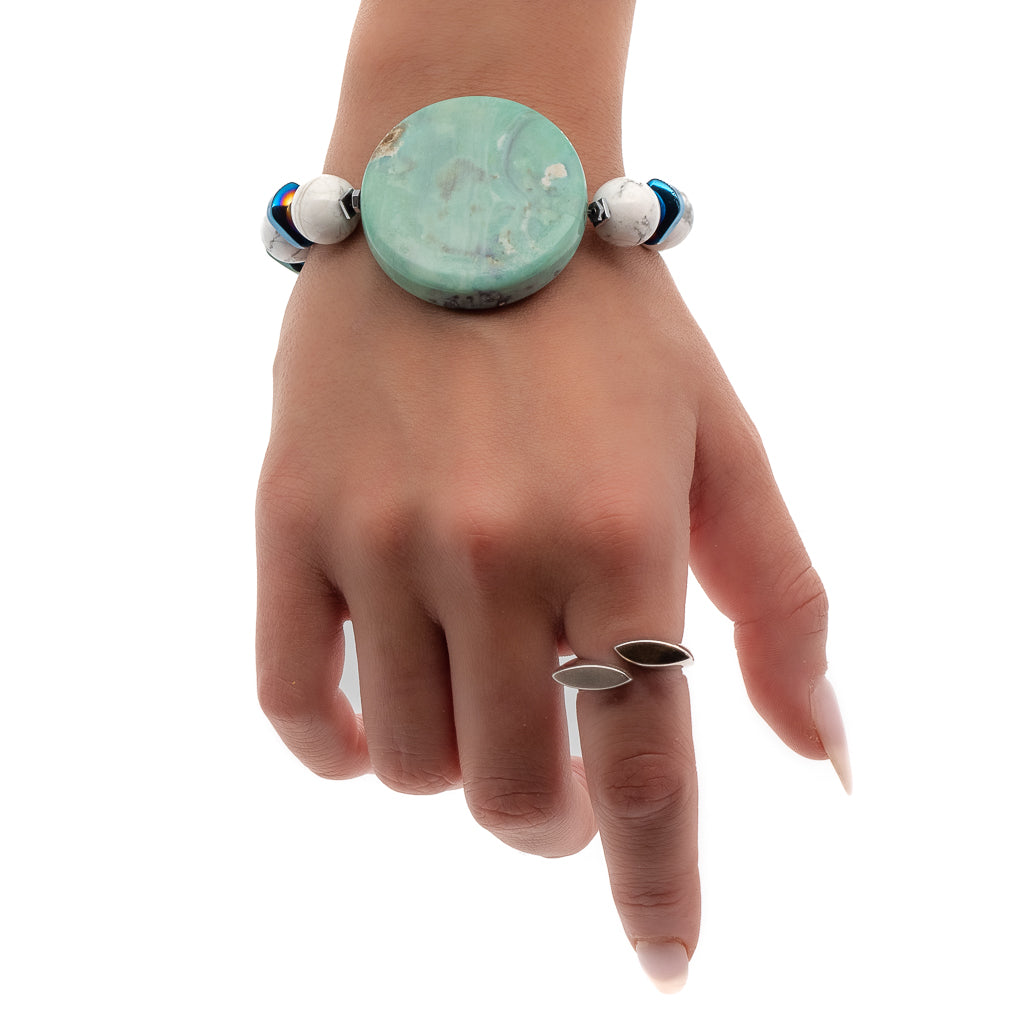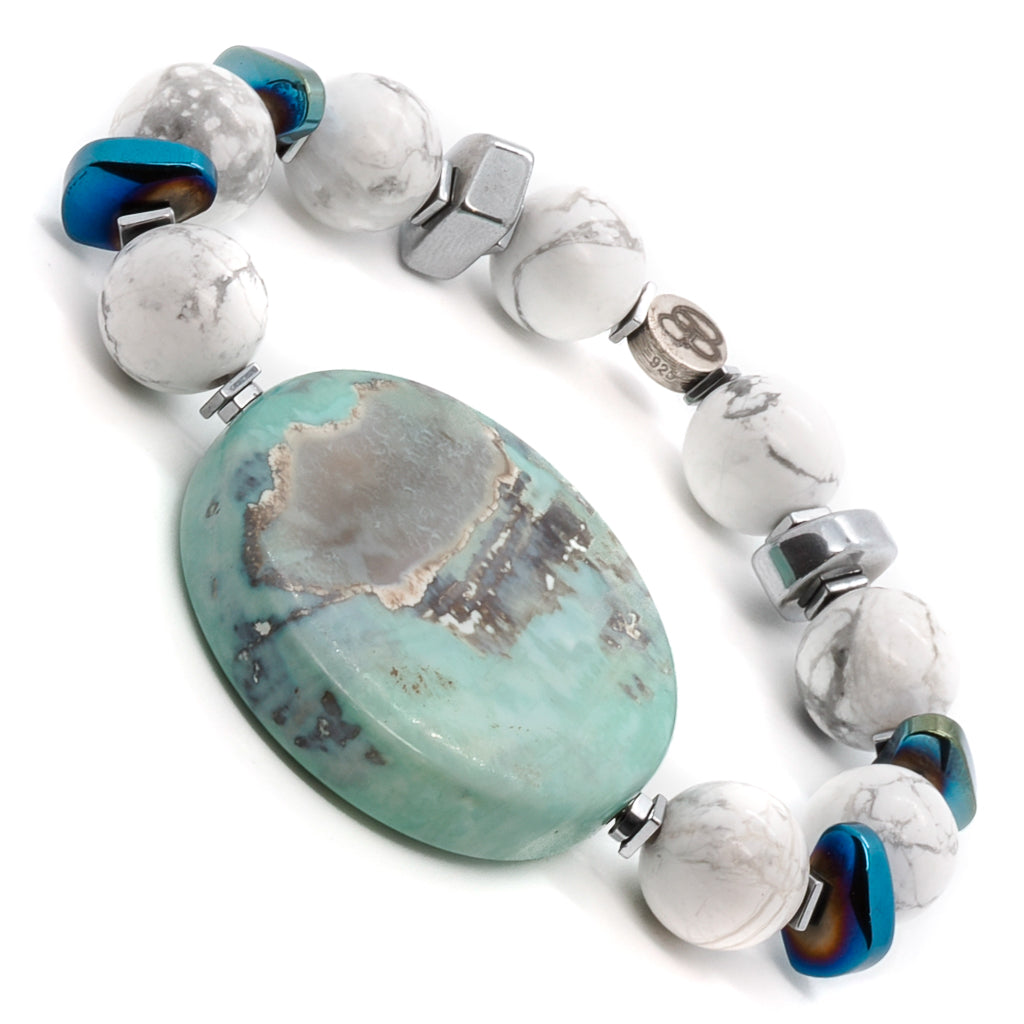 Chunky Ocean Beaded Bracelet
Chunky Ocean Beaded Bracelet is a mesmerizing piece of handmade jewelry inspired by the beauty of the ocean. At its center lies a large round ocean jasper stone. This stone represents the calming and soothing energies of the ocean, bringing a sense of tranquility and harmony.
Complementing the ocean jasper stone are 10mm white howlite stone beads. Howlite is known for its calming properties and is often associated with stress relief and emotional balance. The white color of the beads adds a sense of purity and serenity to this unique bracelet's overall aesthetic.
I personally hand craft each piece, making them one of a kind and meaningful...Each piece is unique like we all are..
Details;
Large ocean jasper stone

10mm white howlite stone beads
Silver color hematite stone beads
Green color hematite stone beads
Bracelet size 6.5" on high quality stretchy jewelry cord.

Contact me if you need any adjustments

Handmade in USA

Every Ebru Jewelry purchase will arrive wrapped in a gift box
Share