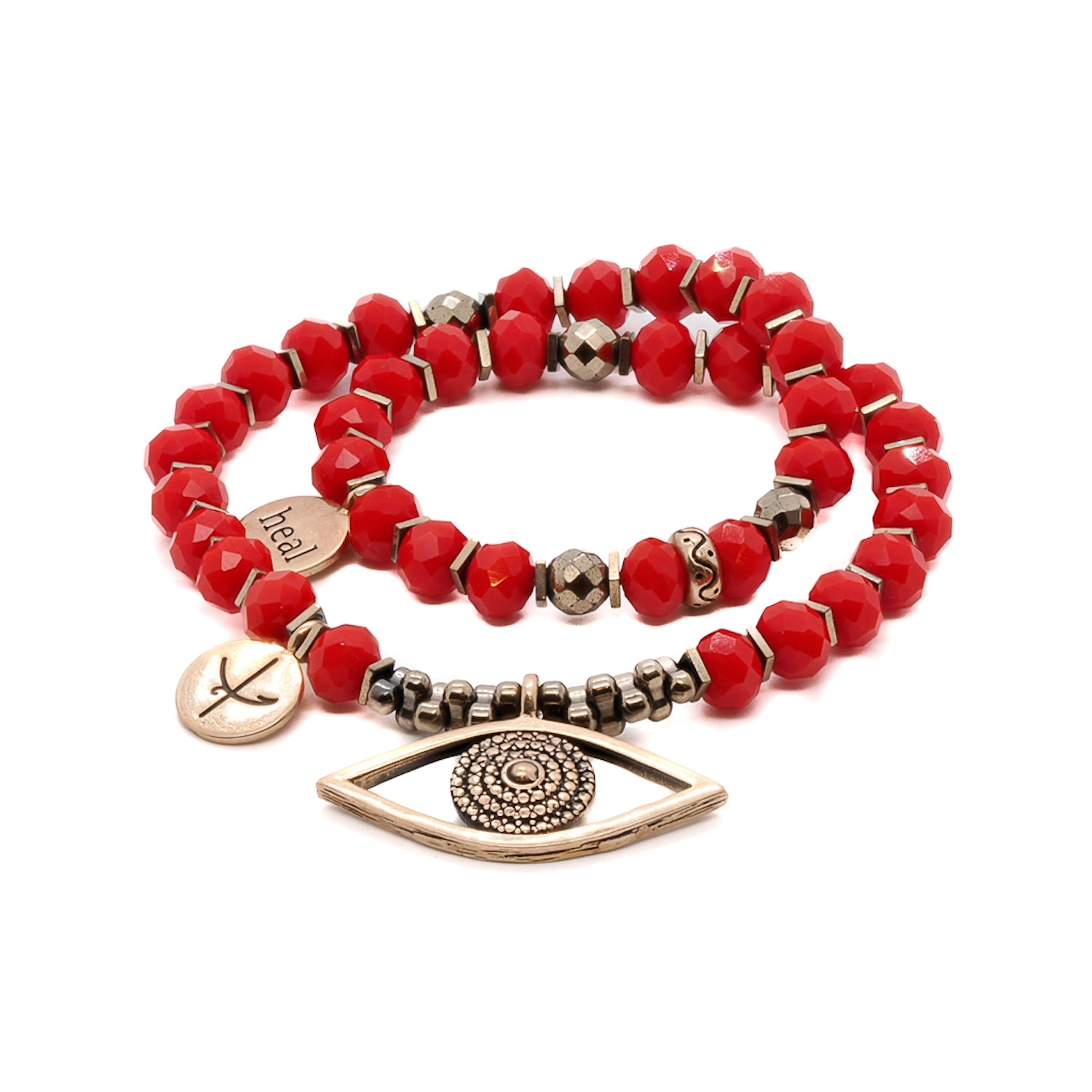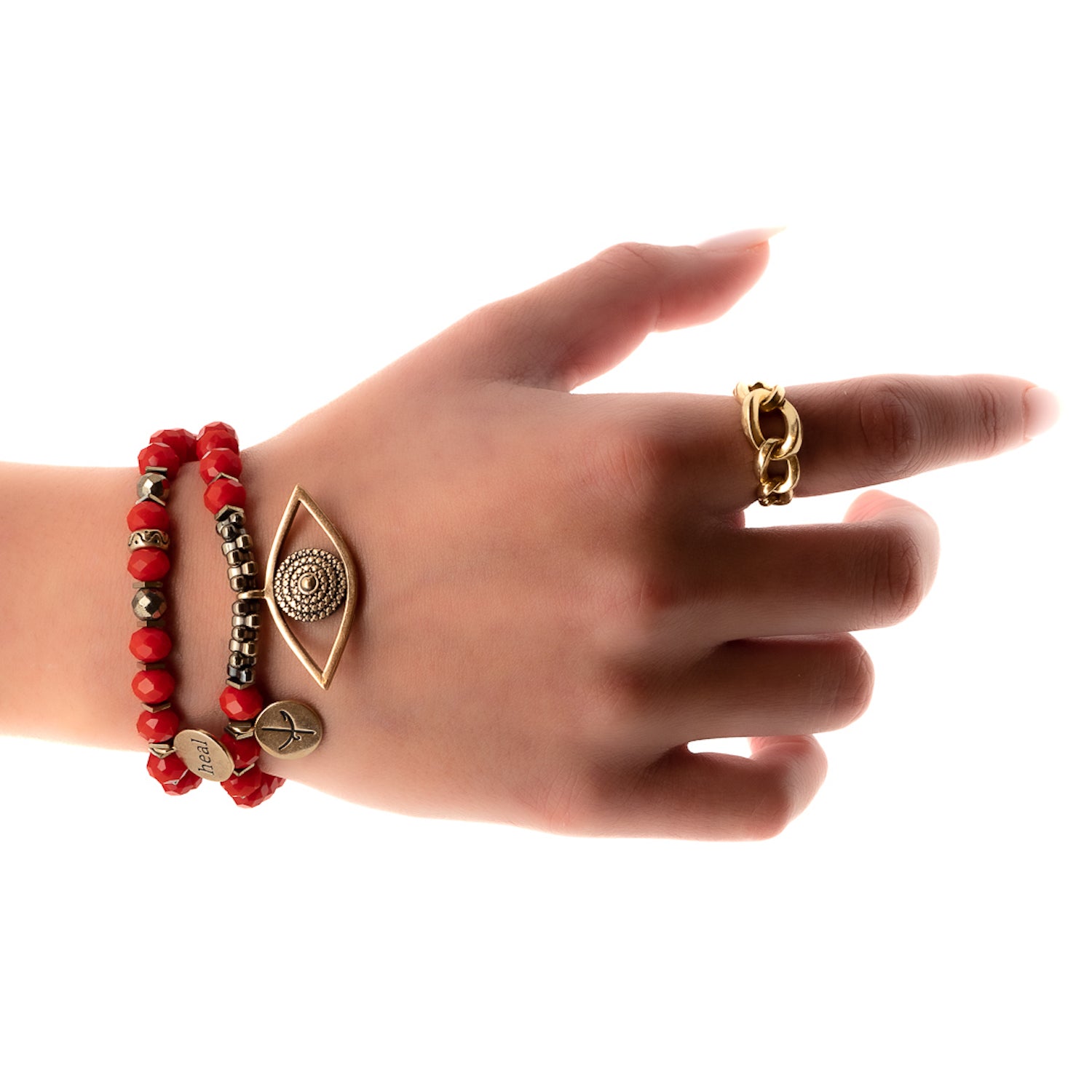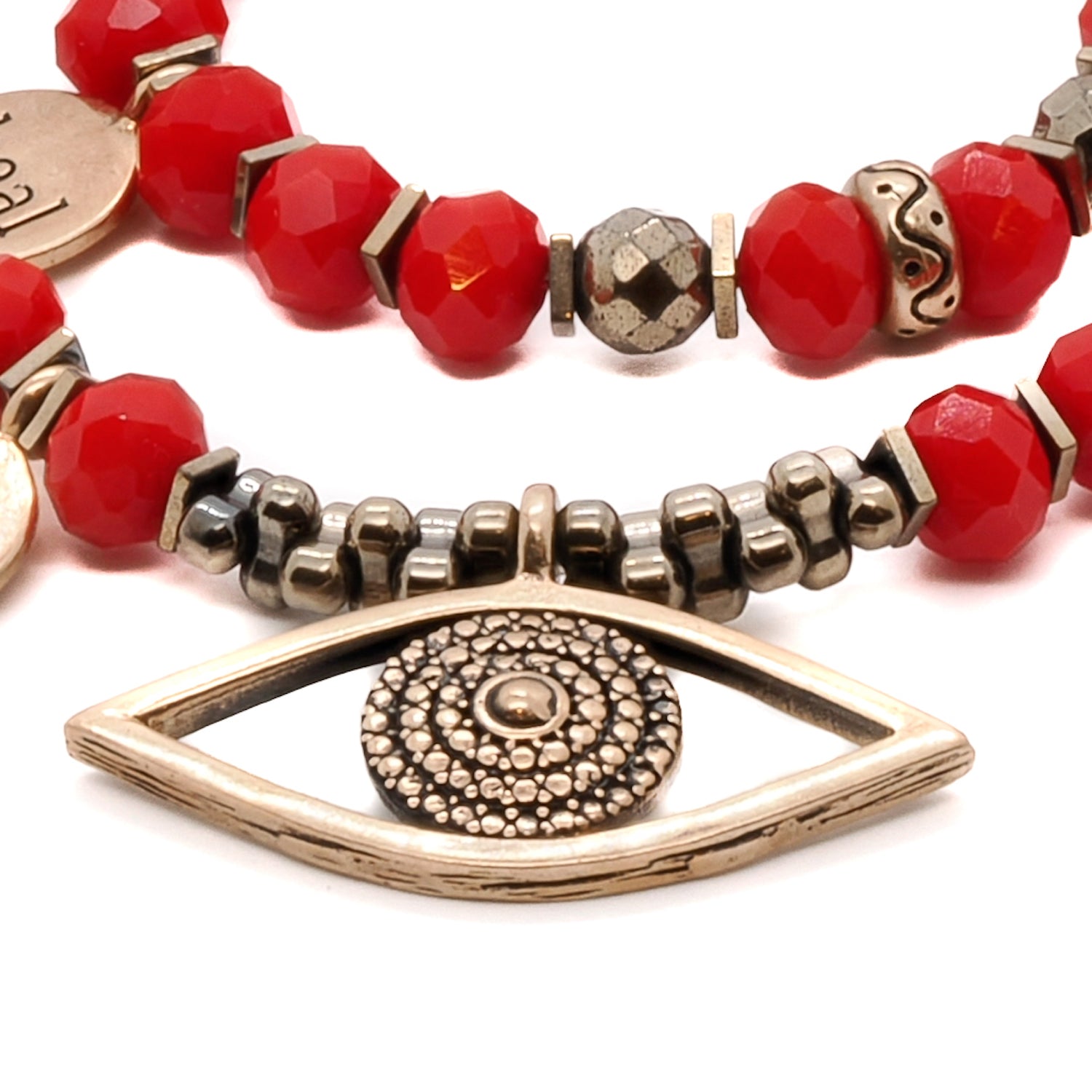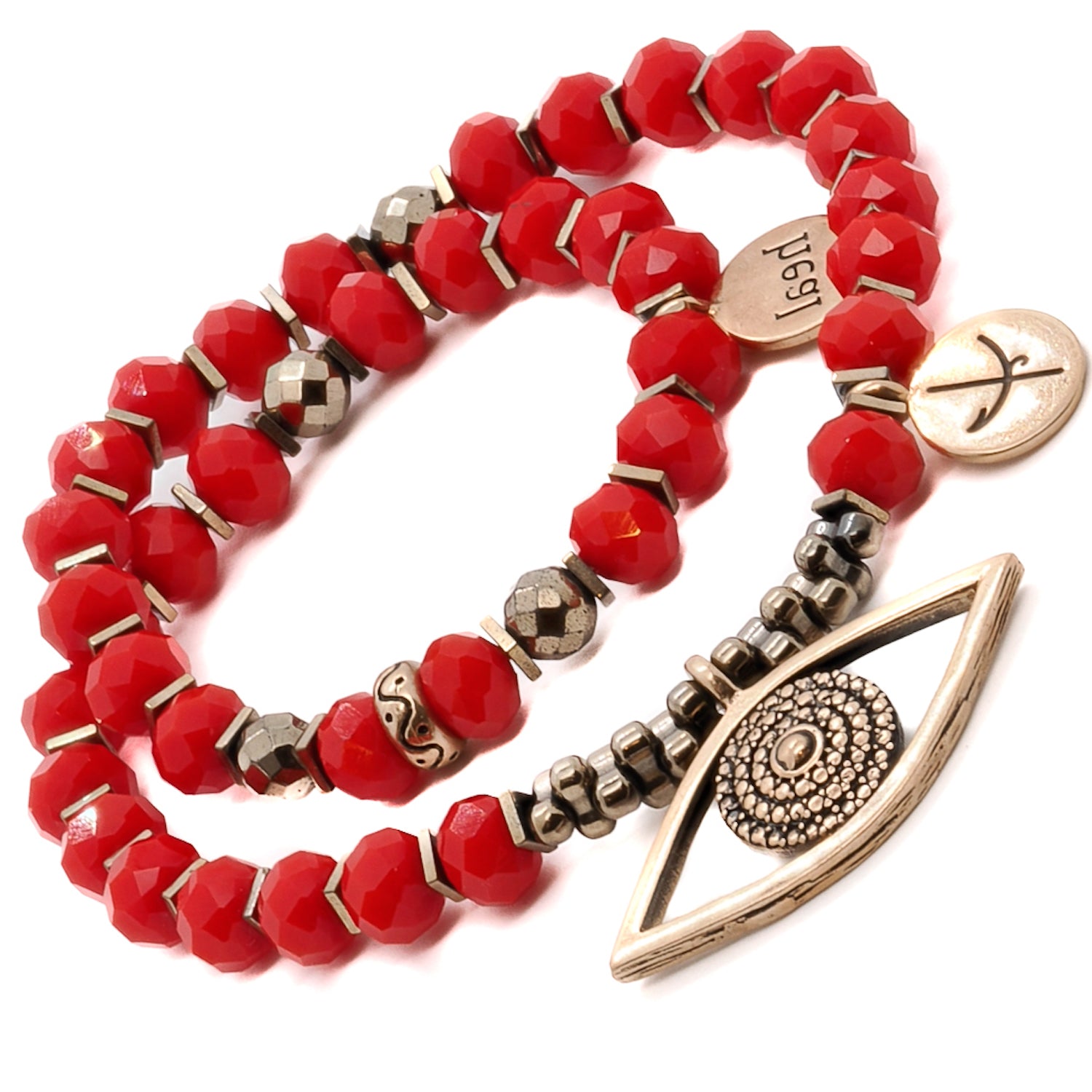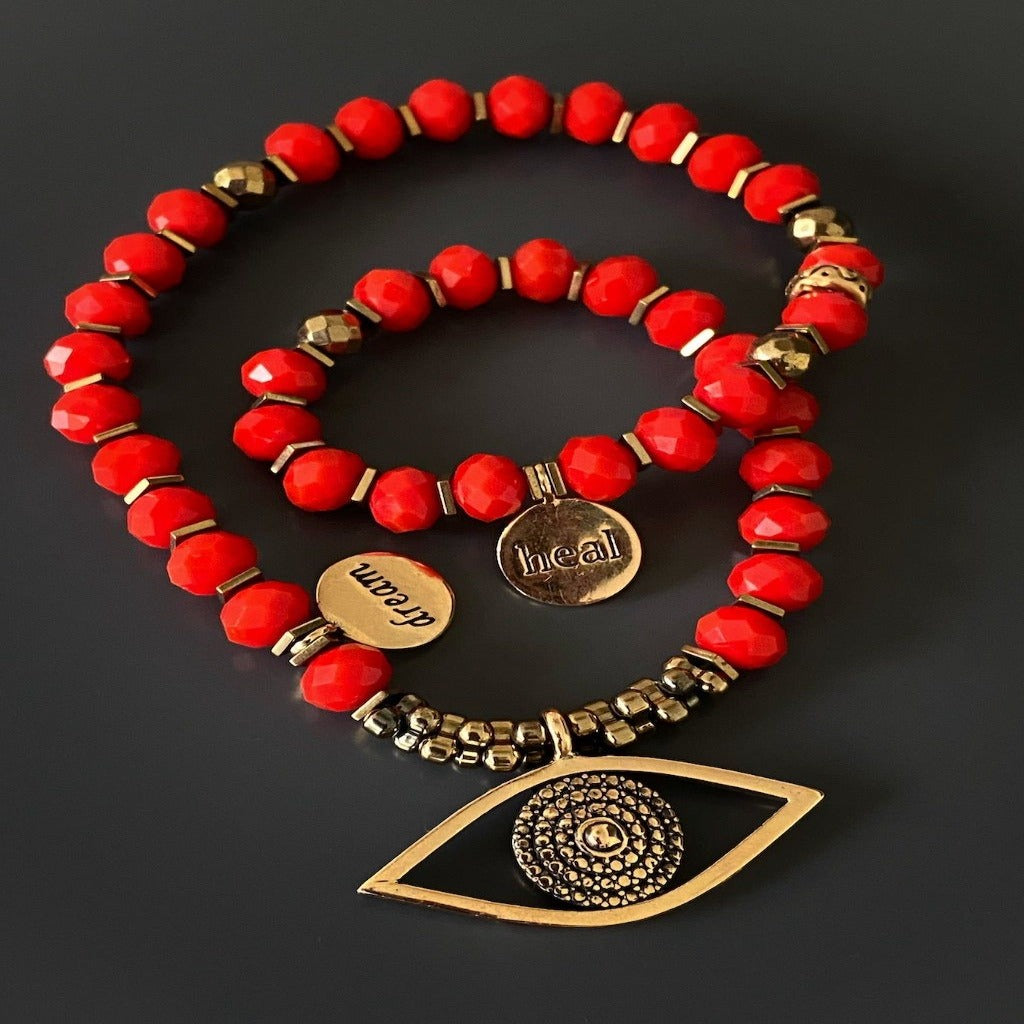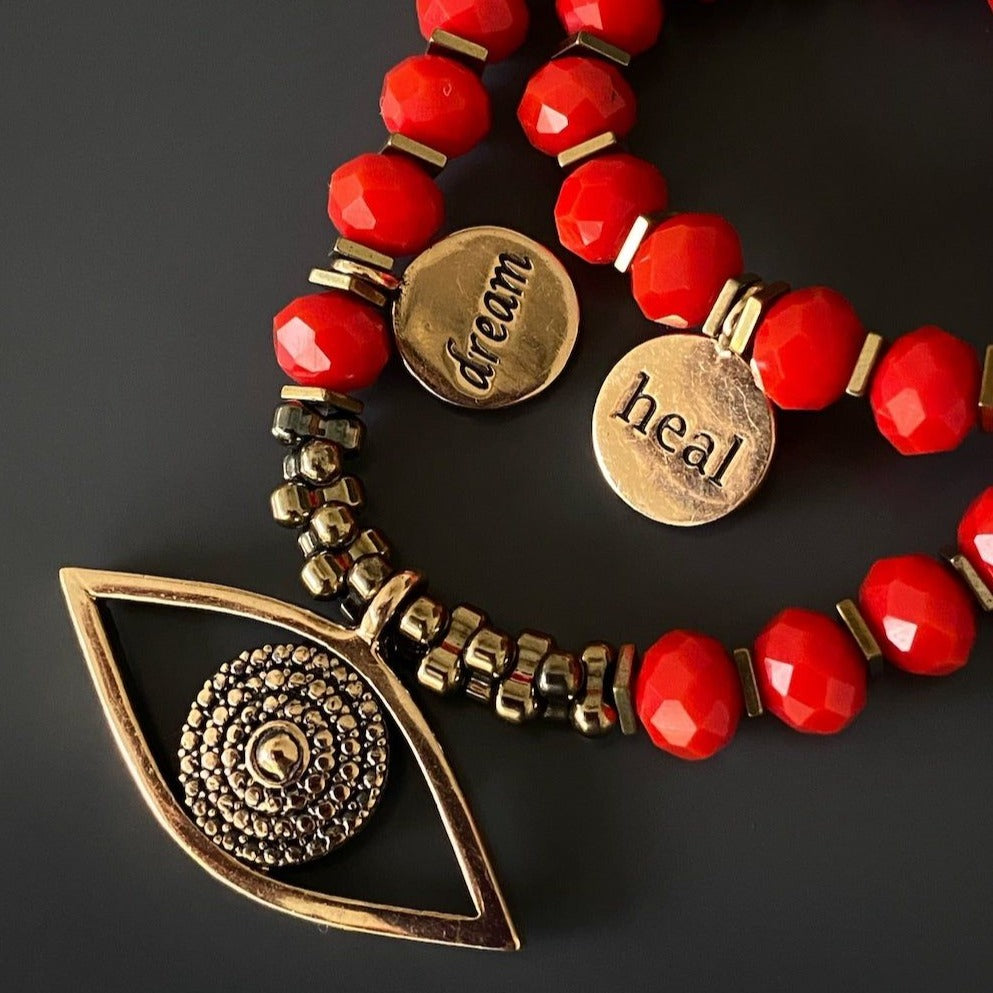 Christmas Evil Eye Red Double Beaded Bracelet
The centerpiece of this Christmas Evil Eye Red Double Beaded Bracelet is the protective evil eye double wrap. The evil eye symbol is revered across cultures for its ability to ward off negative energies and protect against envy and malevolence. In this bracelet, it serves as a powerful talisman, ensuring that you carry with you a shield of protection wherever you go.
Adding an extra layer of meaning and charm to this piece are the "heal" and "dream" bronze charms. These charms encourage positive intentions and aspirations, reminding you to nurture your well-being and pursue your dreams with unwavering determination.
At its core, this bracelet features striking red crystal beads, which evoke a sense of warmth and celebration, making them perfect for the Christmas season. The rich red color symbolizes passion, love, and vitality, infusing the piece with positive energy right from the start.
It's a symbol of the love and warmth of the holiday season, combined with the strength and protection of the evil eye. Whether you wear it yourself or gift it to a loved one, this bracelet carries a message of positivity, well-being, and protection.
I personally hand craft each piece, making them one of a kind and meaningful...Each piece is unique like we all are..

Details;
7mm Red color crystal beads
Gold color hematite stone beads
Handmade bronze Evil Eye symbol charm
Handmade bronze Heal Symbol charm
Handmade bronze Dream Symbol charm
Bracelet size 6,5''
Handmade in USA.
Every Ebru Jewelry purchase will arrive wrapped in a gift box
Share