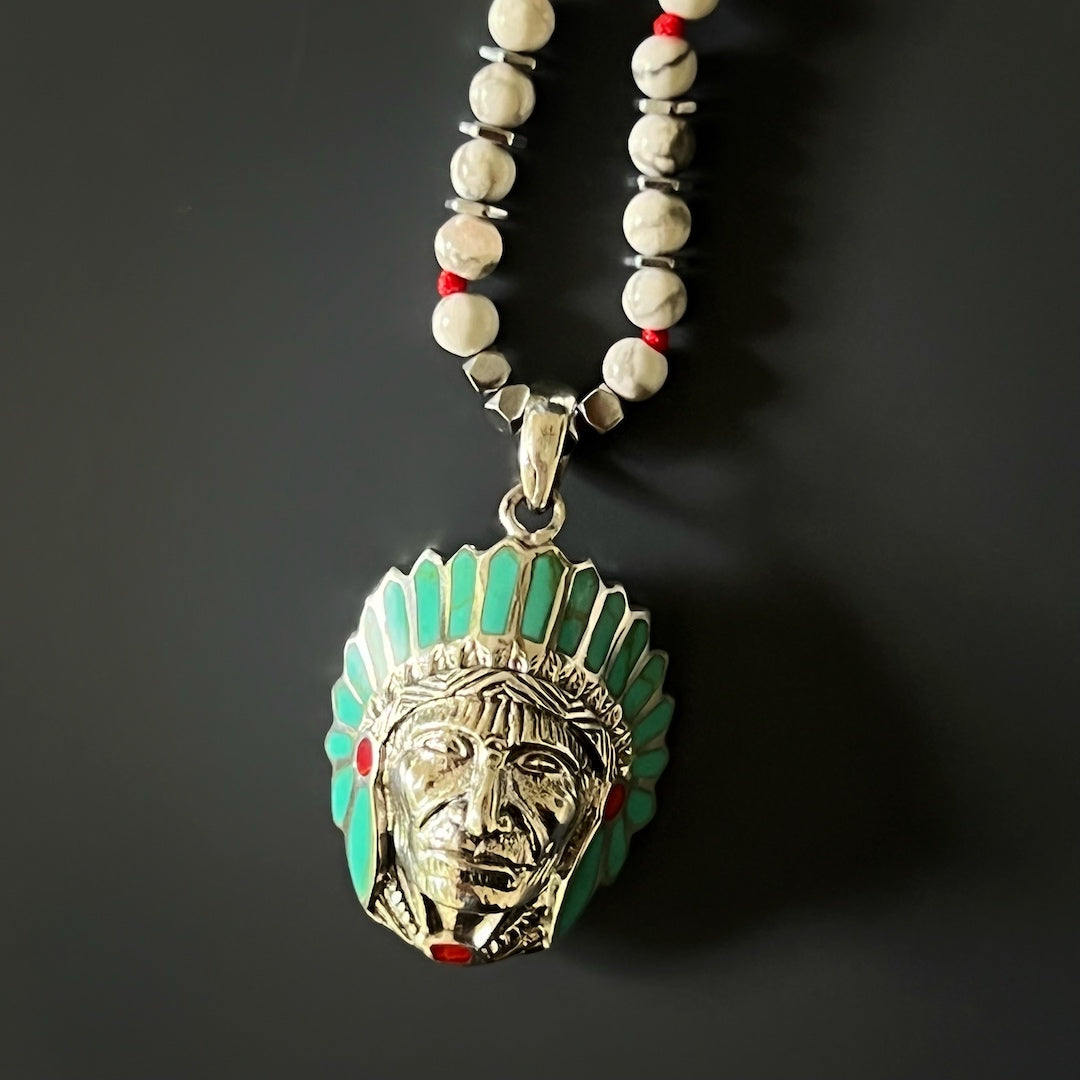 Chief Pendant Native American Beaded Necklace
The Chief Pendant Native American Beaded Necklace is very unique and bold unisex necklace. This Native American Indian head is gorgeous 925 handmade sterling silver pendant with turquoise inlay, and the entire necklace features beautiful, powerful turquoise stone beads and white howlite for good energy and protection.
Turquoise dispels negative energy and is known as a purification stone. It balances and aligns all chakras and helps achieve inner calm and reduce mood swings.
Hematite is a powerful, grounding stone. This powerful stone has strong protective properties and was even used to make war paint by Native Americans thanks to its protection powers. It resonates with the root chakra, and gives the wearer clarity and stability of mind.
I personally hand craft each piece, making them one of a kind and meaningful... Each piece is unique like we all are..
Details;
6mm Turquoise stone beads
4mm White howlite stone beads
Silver color hematite stone spacers
Silver color hematite stone plus beads
925 Sterling silver turquoise inlay  Native American pendant
Necklace length 26"pendant 1.5''
Handmade in USA.
Every Ebru Jewelry purchase will arrive wrapped in a gift box
Share