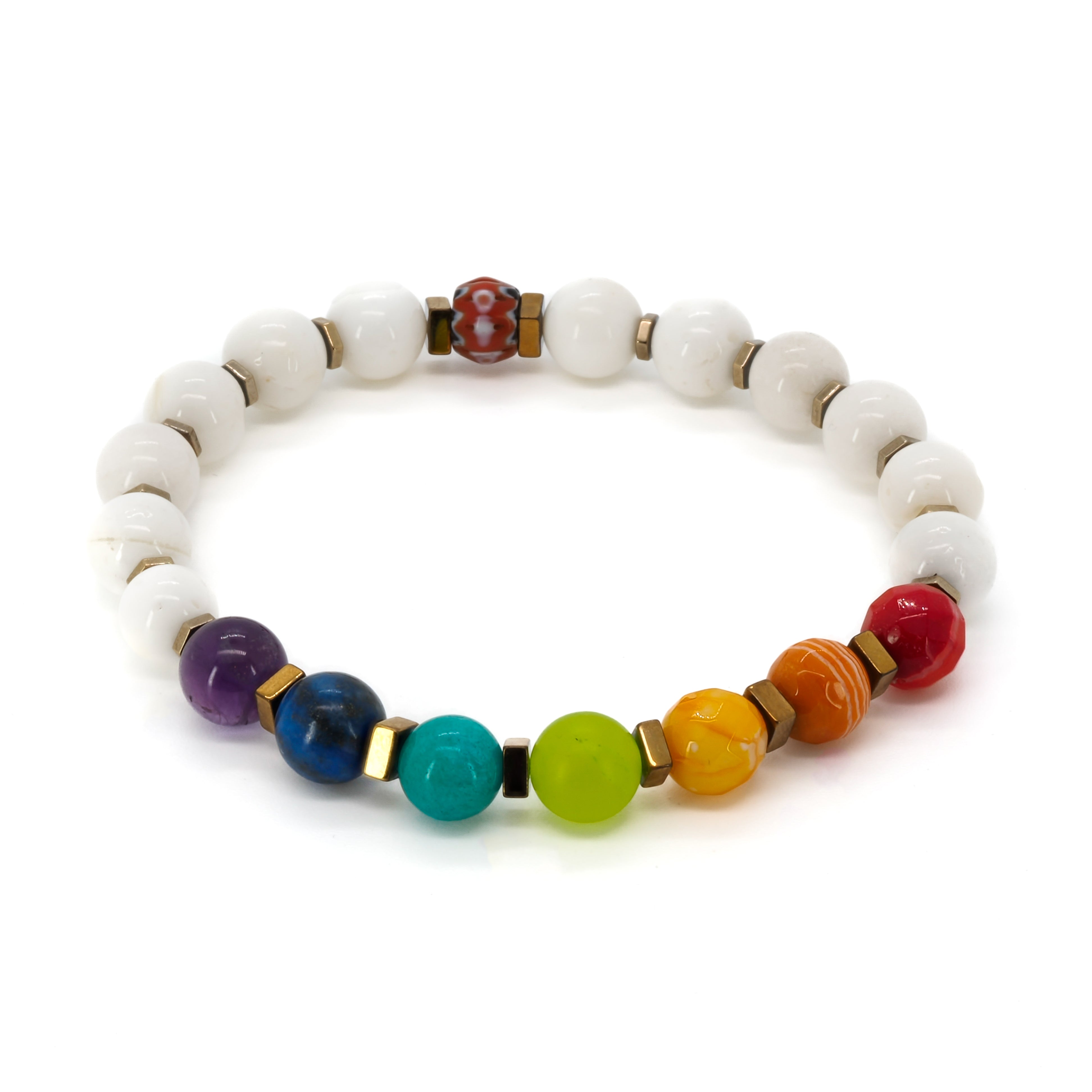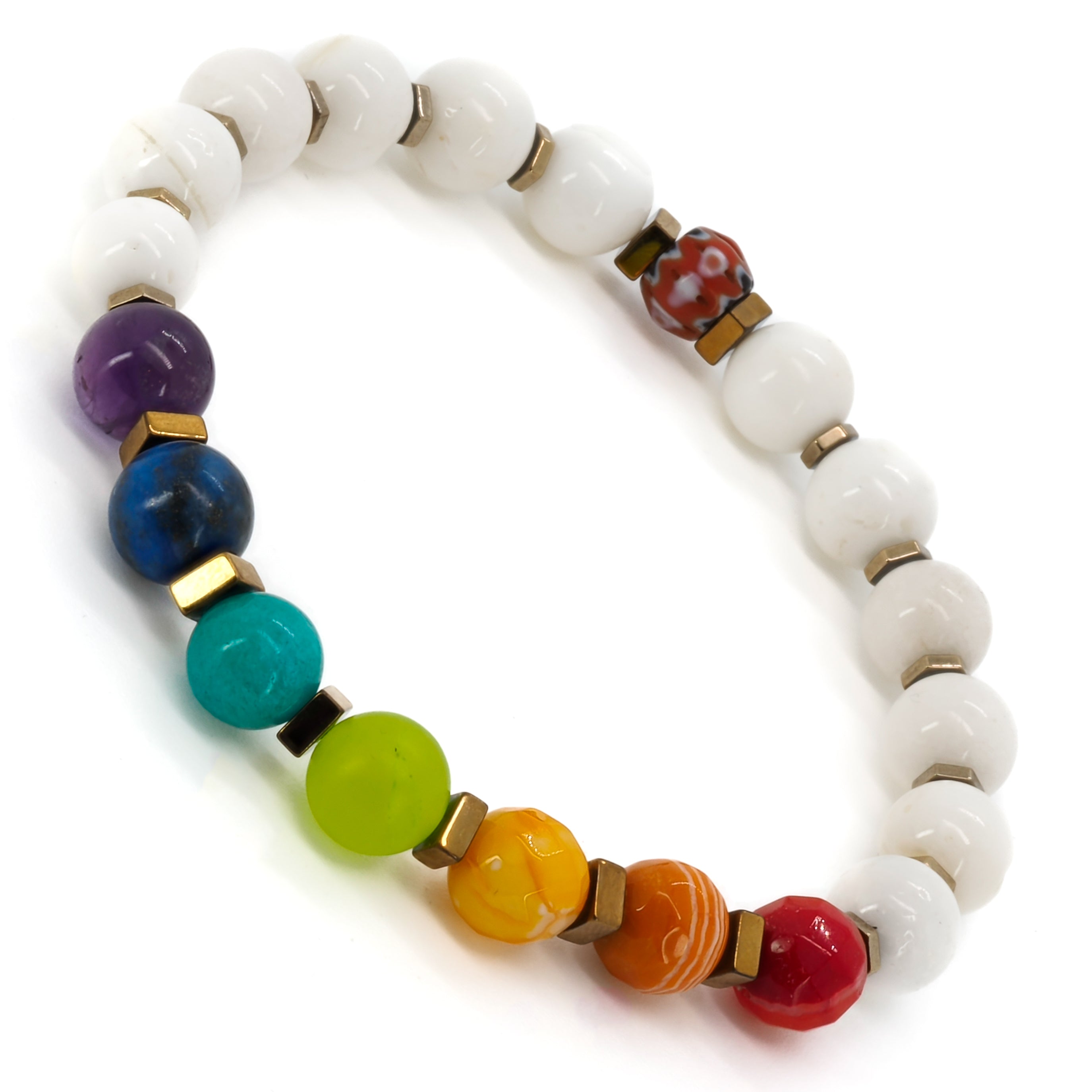 Chakra Colors Beaded Bracelet
Chakra Colors Beaded Bracelet with white agate and chakra colors healing crystals is a beautiful and meaningful piece of handmade jewelry that aims to balance and align the seven chakras in the human body. Each chakra is associated with a specific color, and the bracelet incorporates stones or beads in these colors to represent each energy center.

The white agate featured in this unique bracelet is believed to bring balance and stability. Agate is known for its grounding properties and its ability to harmonize the mind, body, and spirit. By wearing a Chakra Colors Beaded Bracelet with white agate, you are inviting a sense of balance and stability into your life.

The concept behind a Chakra Colors Beaded Bracelet is to wear it with intention and focus on the corresponding chakras. By doing so, it is believed that the energy of the crystals can help bring balance to the specific chakra associated with each color. This balance can contribute to overall well-being, promoting physical, emotional, and spiritual harmony.
I personally hand craft each piece, making them one of a kind and meaningful... Each piece is unique like we all are...
Details;
Chakra colors natural stone  beads 
8mm White Agate Stone Beads
Gold Hematite stone spacers
Handmade African bead
Bracelet size 6.5" on stretchy high quality jewelry cord.

Contact me if you need any adjustments.
Handmade in USA.
Every Ebru Jewelry purchase will arrive wrapped in a gift box
Share