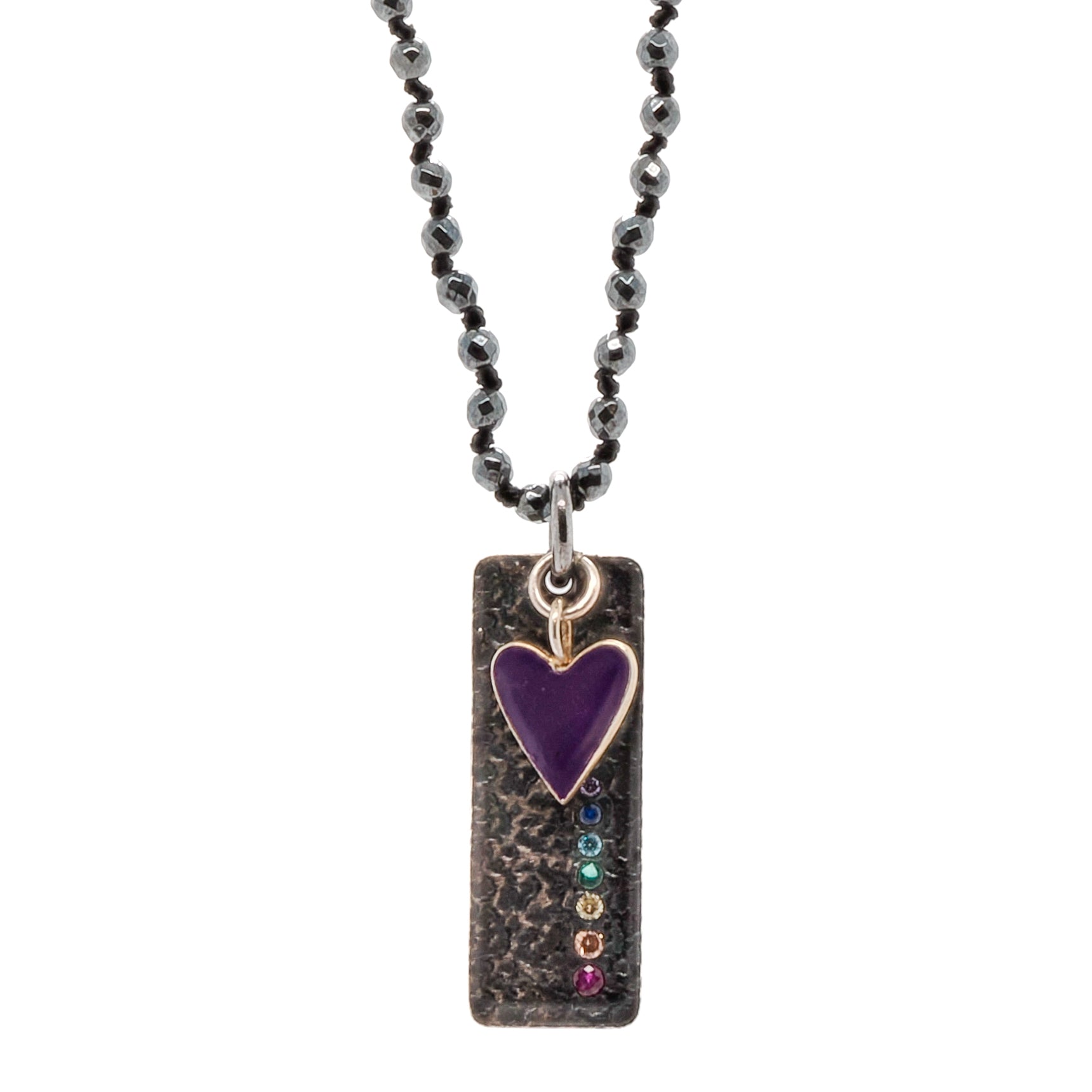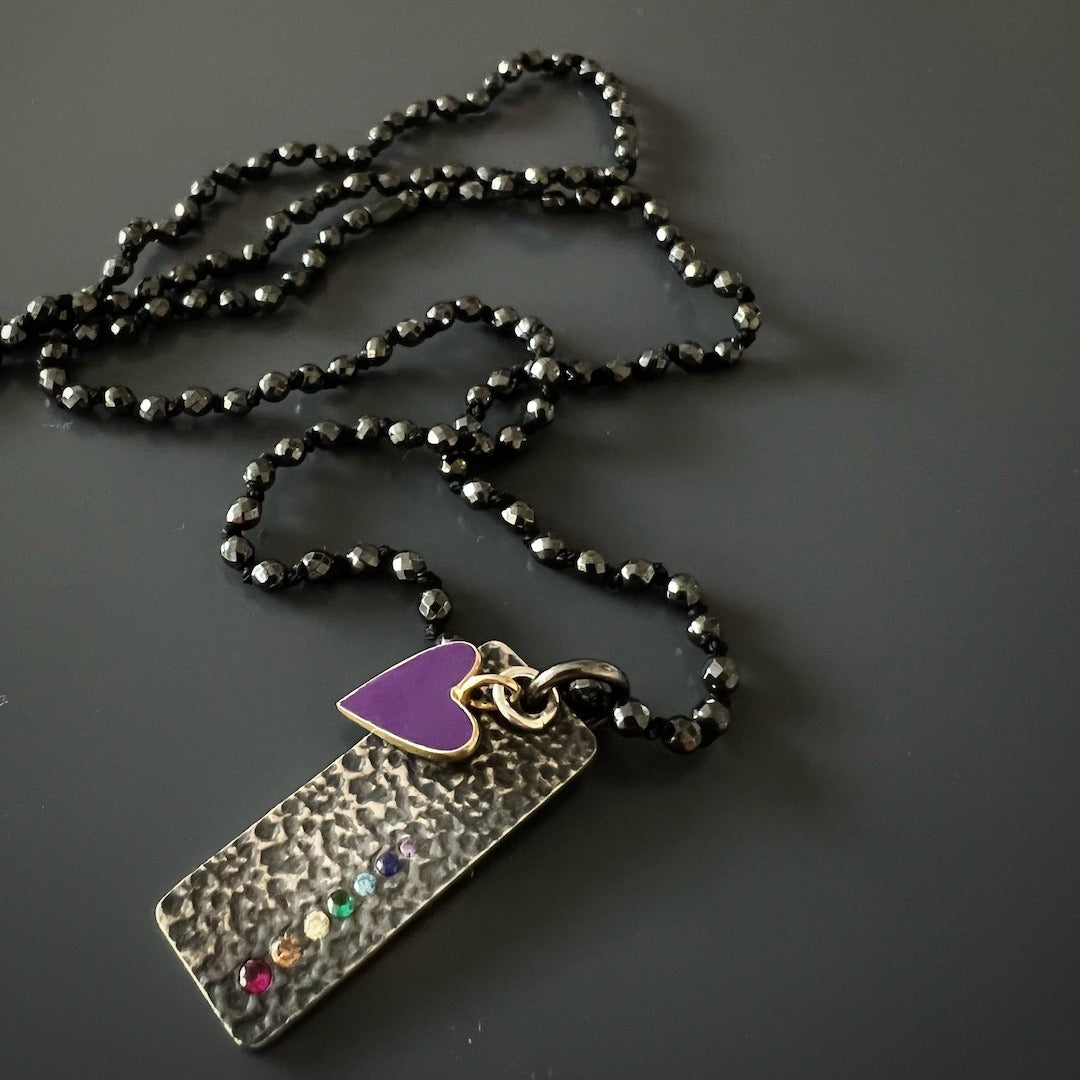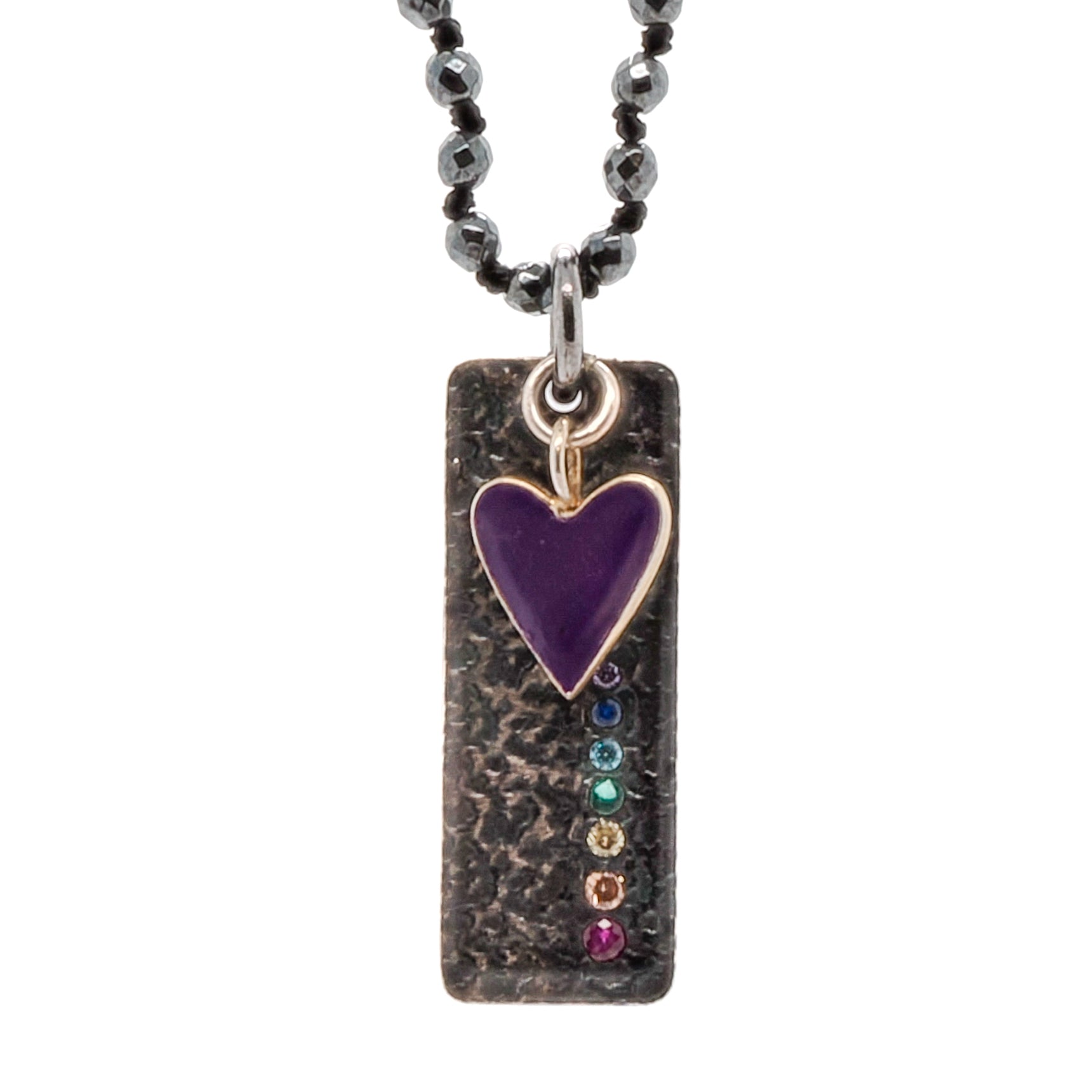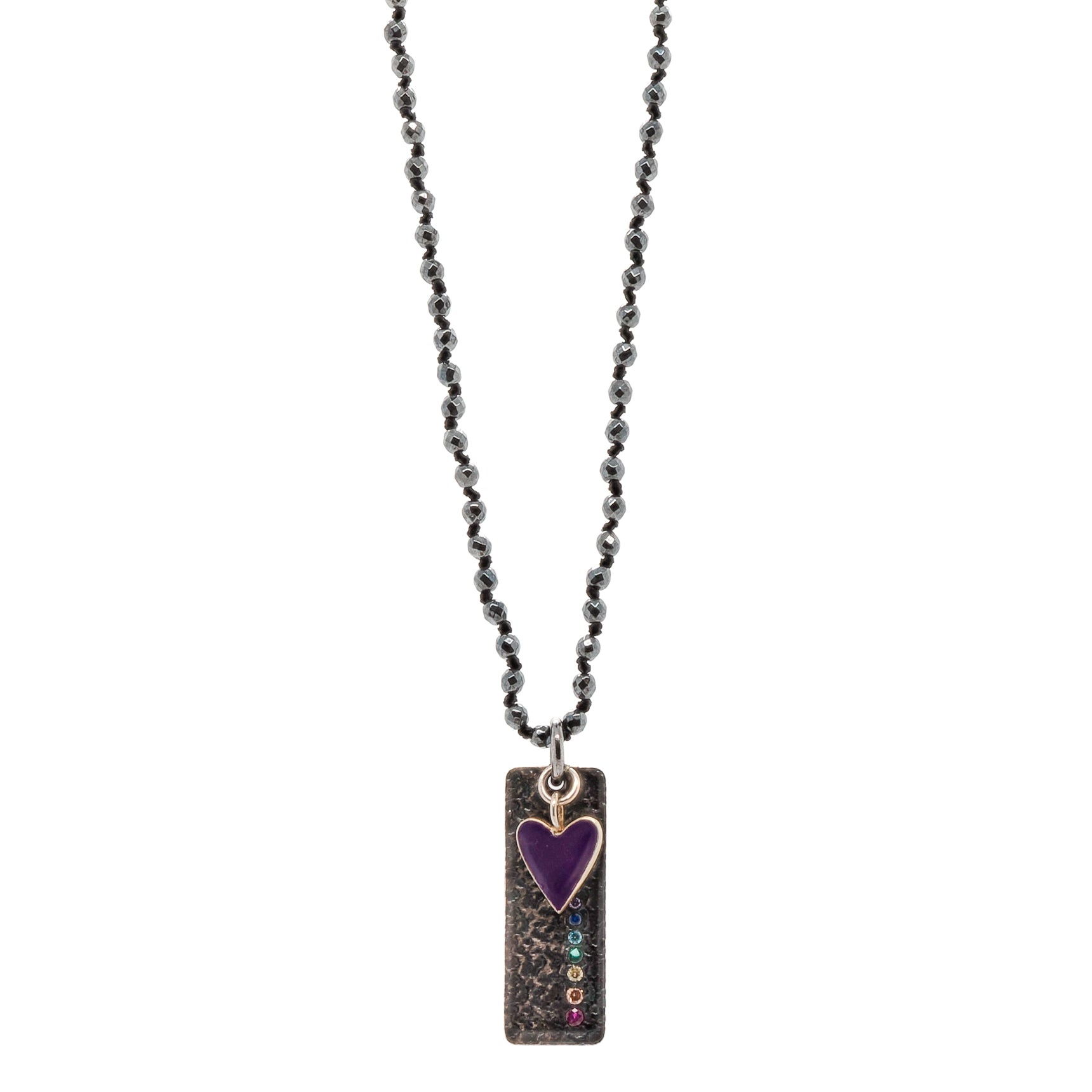 The Chakra Balance Necklace is a powerful and stylish handmade accessory that combines the energy of hematite beads with a purple heart charm and a 925 silver chakra pendant. This necklace is designed to amplify and protect your spiritual energy, making it perfect for meditation, yoga, and daily life.

Chakras are energy centers within the body that play a vital role in maintaining emotional and spiritual balance. There are seven main chakras, each representing a different aspect of our being. By nurturing and balancing these chakras through practices like yoga and meditation, we can cultivate inner peace, harmony, and personal power.

Hematite, the primary crystal used in the Chakra Balance Necklace, is known for its grounding and protective properties. It has been valued throughout history for its ability to bring stability, clarity, and a sense of calm. Hematite resonates with the root chakra, which is associated with grounding and stability, and it helps to keep toxic emotions at bay.
I personally hand craft each piece, making them one of a kind and meaningful... Each piece is unique like we all are...
Details;
3mm hematite beads

Nepal meditation bead

925 Silver heart charm with enamel

925 Silver chakra pendant with zircon

Necklace length 33" with 1 1/2" pendant
Handmade in USA.
Every Ebru Jewelry purchase will arrive wrapped in a gift box
Share