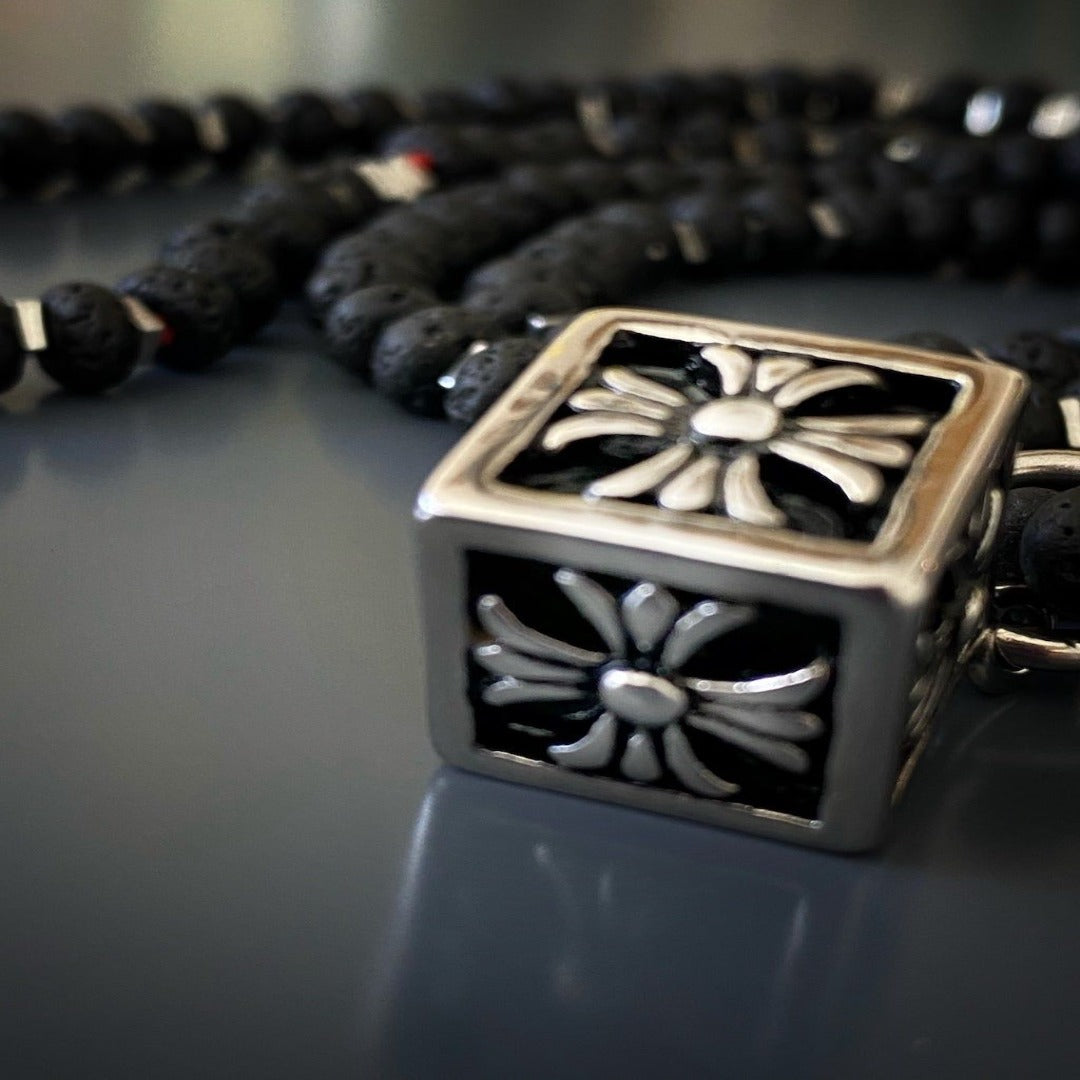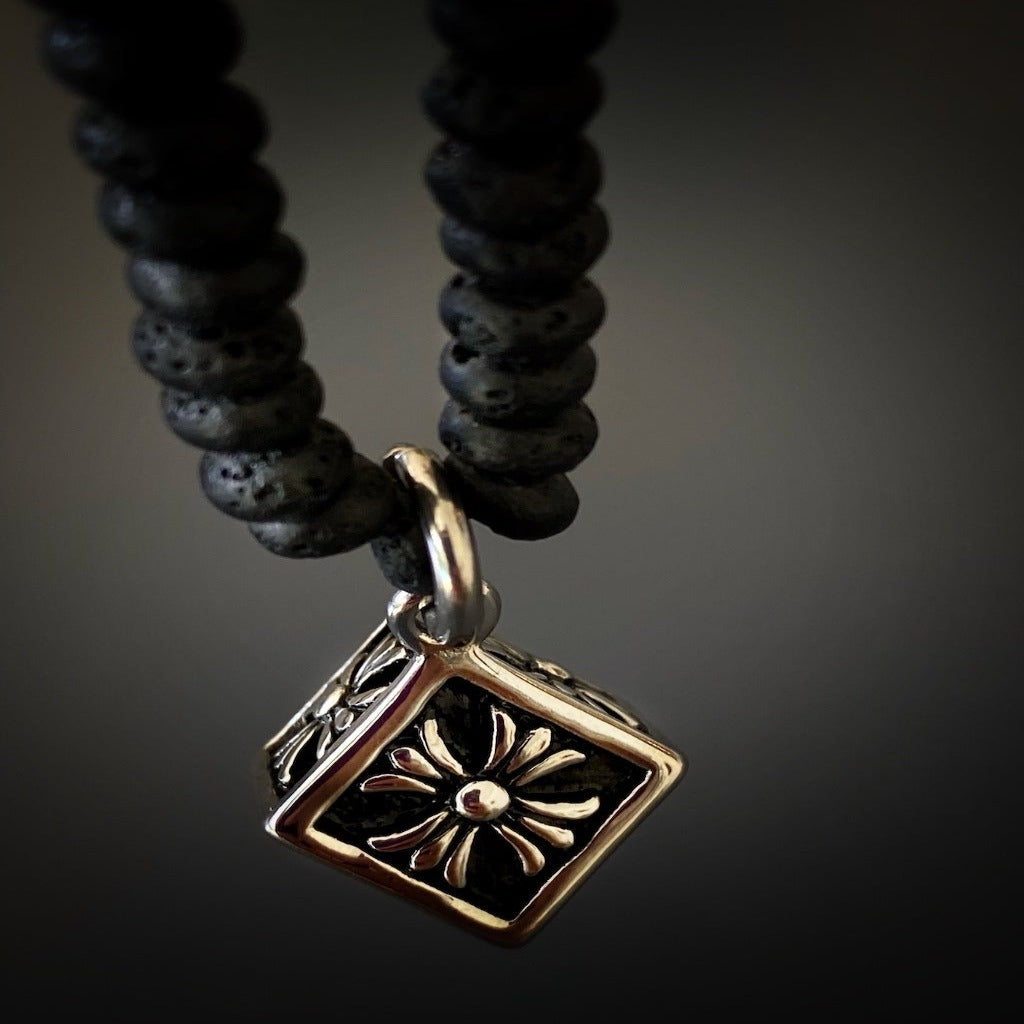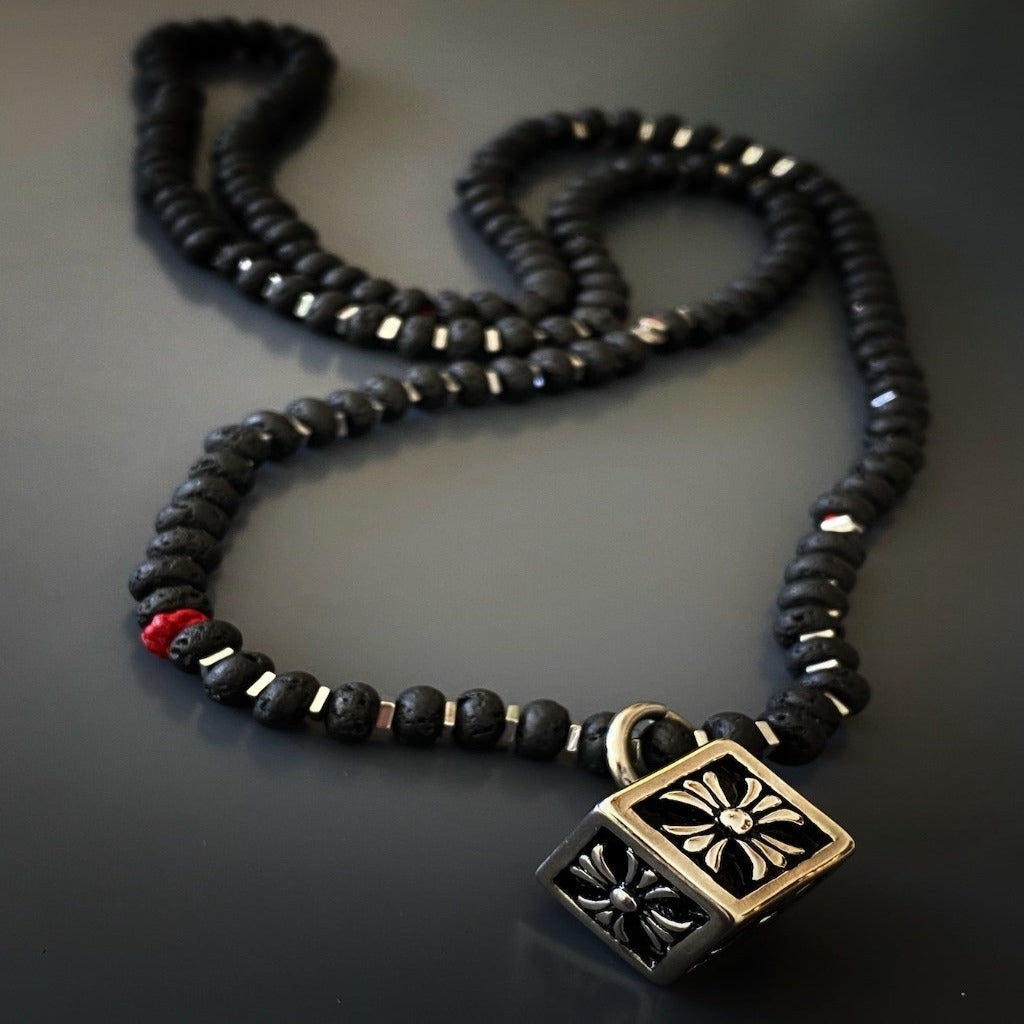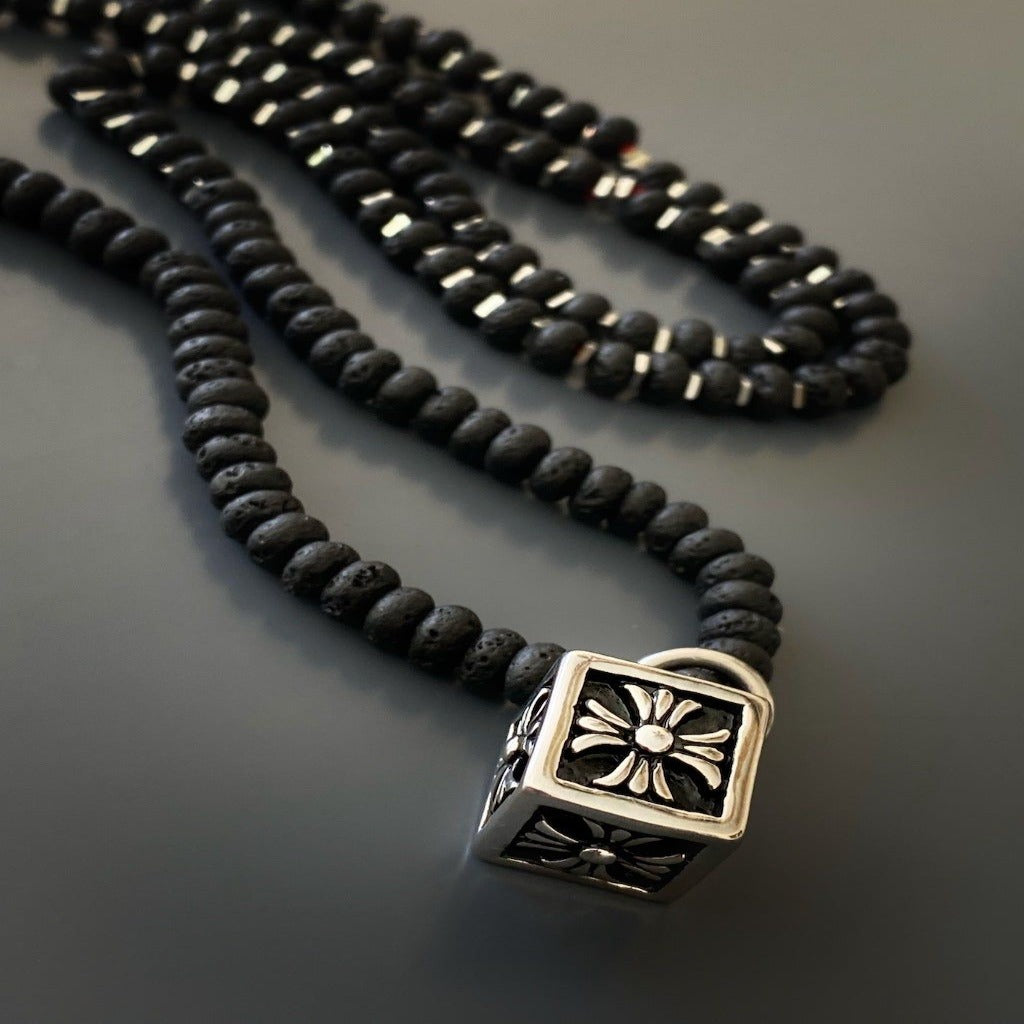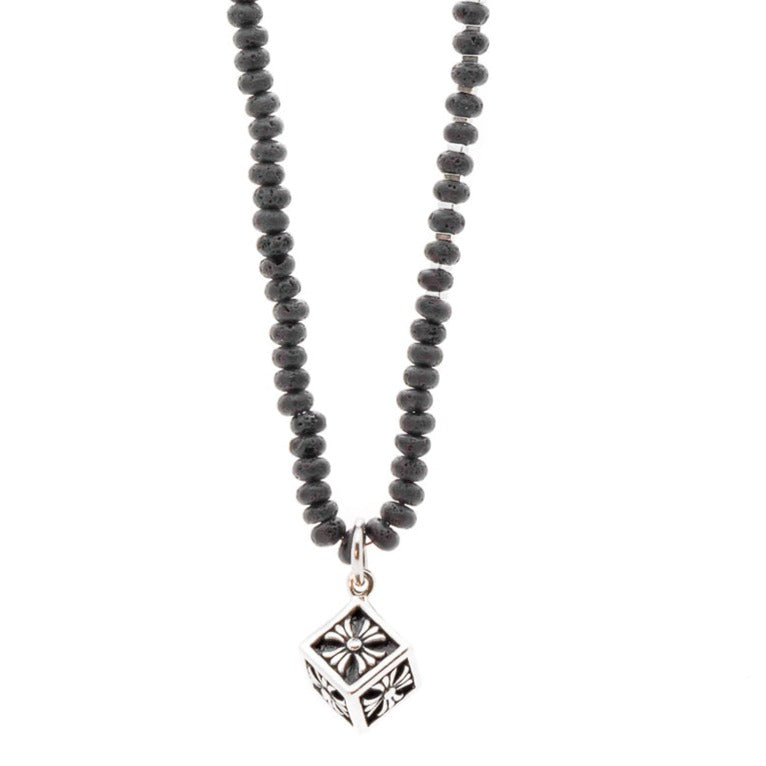 The Celtic Dice Necklace is so bold and unique. This powerful addition to your style features lava rock stone beads with a steel Celtic style handmade dice pendant fit for your men's spirit.
Lava Rock Stone is wonderful for calming emotions. It comes from raw energy and they are oldest stones in the world. Many users of lava stone believe it grounds and stabilizes the root chakra because of the stone's strong connection with the earth. Lava Rock Stone helps the wearer to connect with Mother Earth. It provides guidance and understanding in complicated situations and dissipates anger.
I personally hand craft each piece, making them one of a kind and meaningful...Each piece is unique like we all are..
Details;
4mm Black Lava Rock Stone  Beads
Siver color Hematite Stone Spacers
Handmade Steel Dice Pendant.
Handmade in USA
Every Ebru Jewelry purchase will arrive wrapped in a gift box
Share