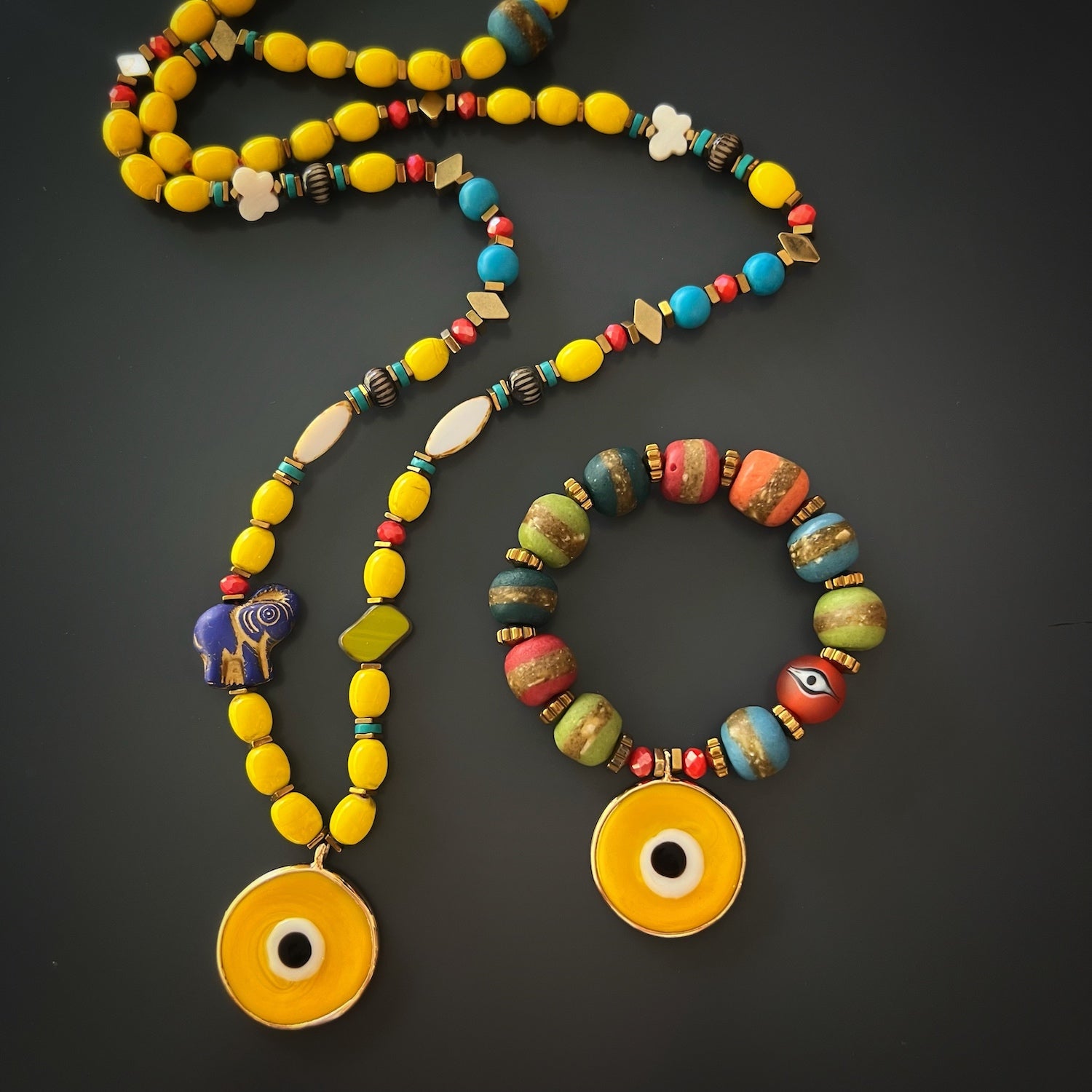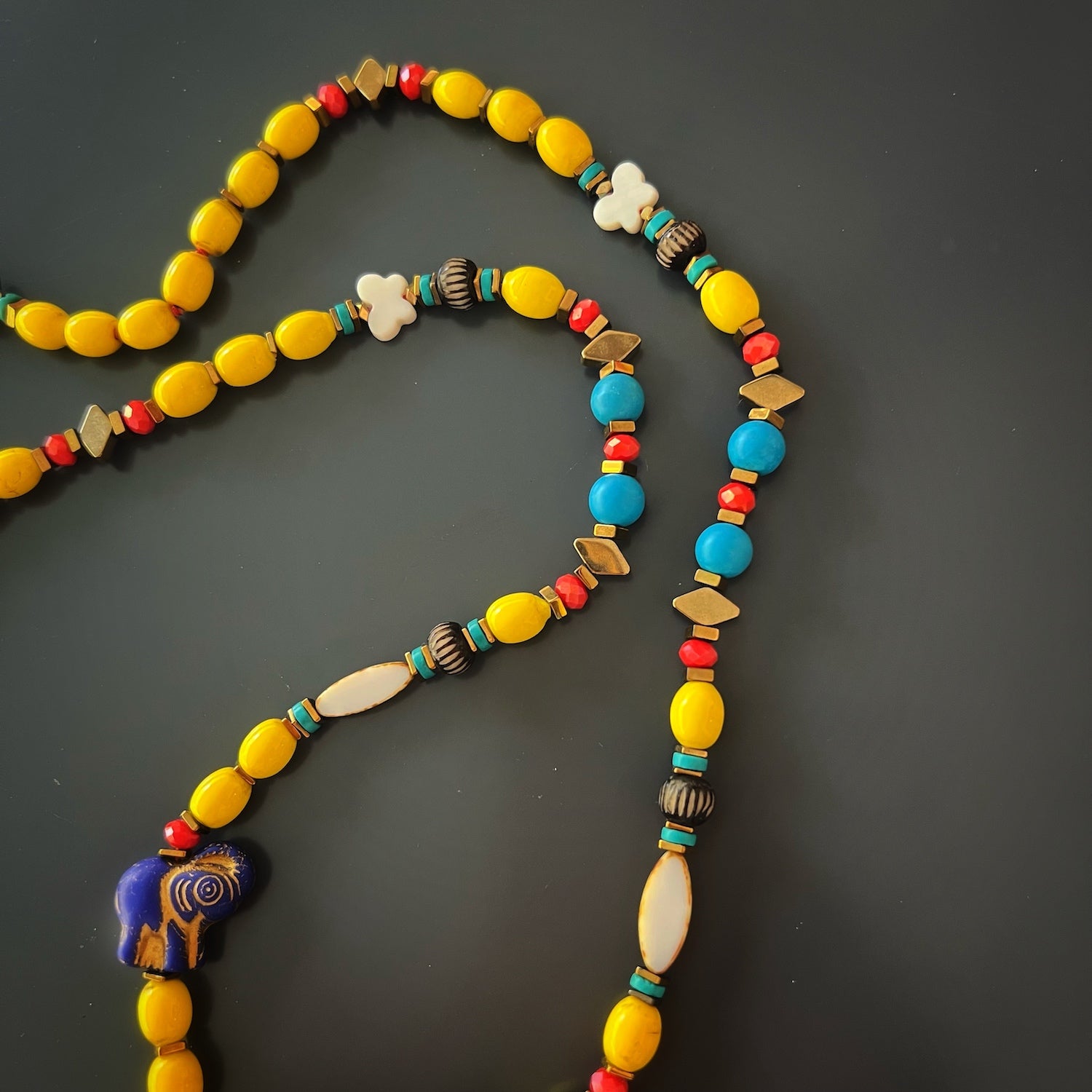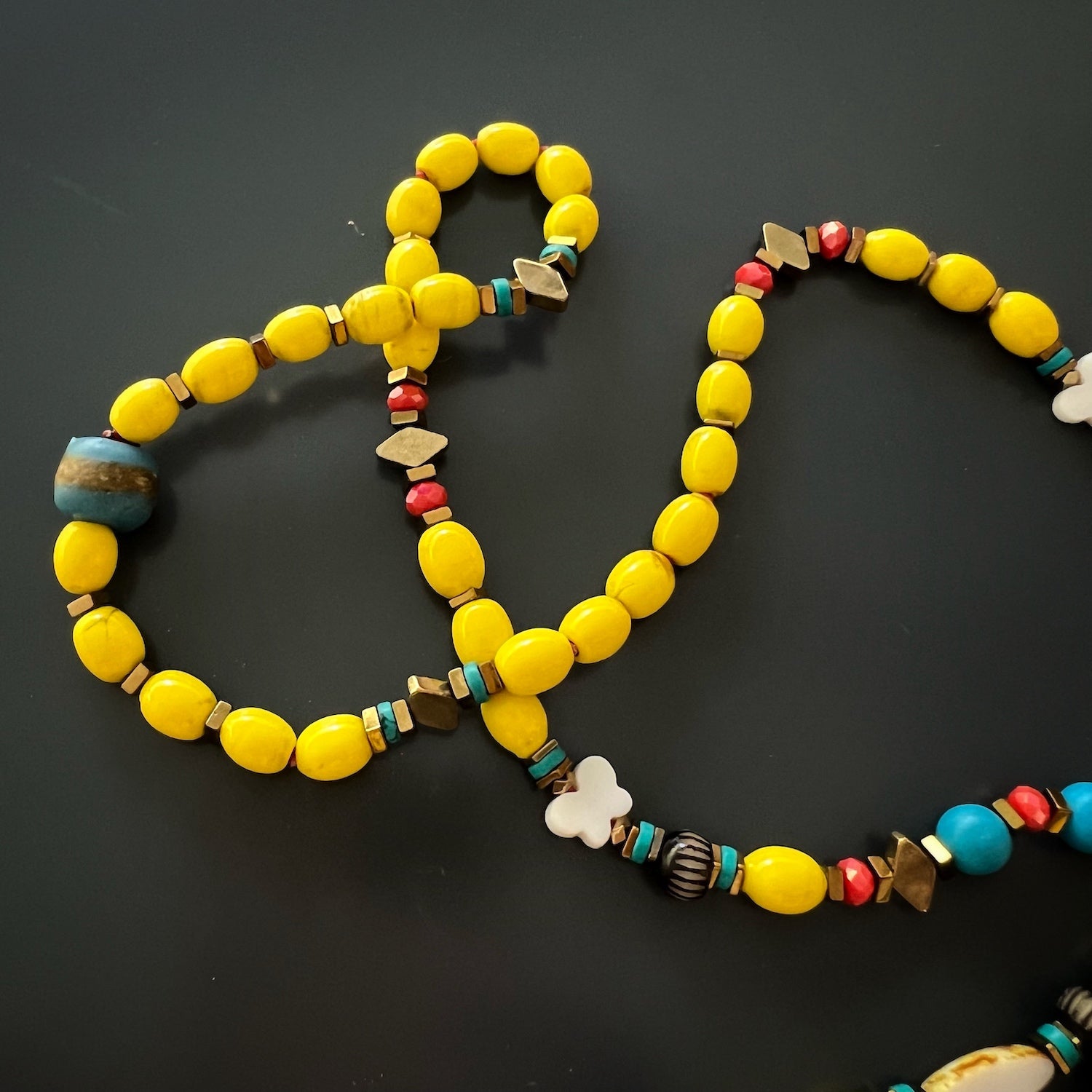 Carpe Diem Yellow Evil Eye Beaded Necklace
The Carpe Diem Yellow Evil Eye Beaded Necklace is a powerful handmade accessory that encourages the wearer to seize the day and live life to the fullest. With its turquoise stone, African handmade beads, pearl butterfly and striking Evil Eye pendant, this unique necklace serves as a constant reminder to embrace opportunities, stay grounded, and find beauty in the journey. It is a piece that not only enhances your style but also empowers you to seize each moment with confidence and purpose.
The centerpiece of the Carpe Diem Necklace is an 18K gold plated and yellow glass Evil Eye pendant. The Evil Eye is a protective symbol believed to ward off negative energy and bring good fortune. Pearl butterfly beads, symbolizing transformation, renewal, and the beauty of nature.
African handmade elephant bead symbolize strength, wisdom, and good luck, making this bead a powerful emblem of resilience and success. Its handmade nature adds a touch of artisanal charm and authenticity to the necklace.
I personally hand craft each piece, making them one of a kind and meaningful...Each piece is unique like we all are..
Details;
Turquoise stone beads
African beads
African handmade elephant bead
Gold color hematite stone beads
Pearl butterfly beads
18K gold plated and yellow glass Evil Eye pendant 
Necklace Length 34''
Pendant height 1.2'' width 1.2''
Handmade in USA
Every Ebru Jewelry purchase will arrive wrapped in a gift box
Share