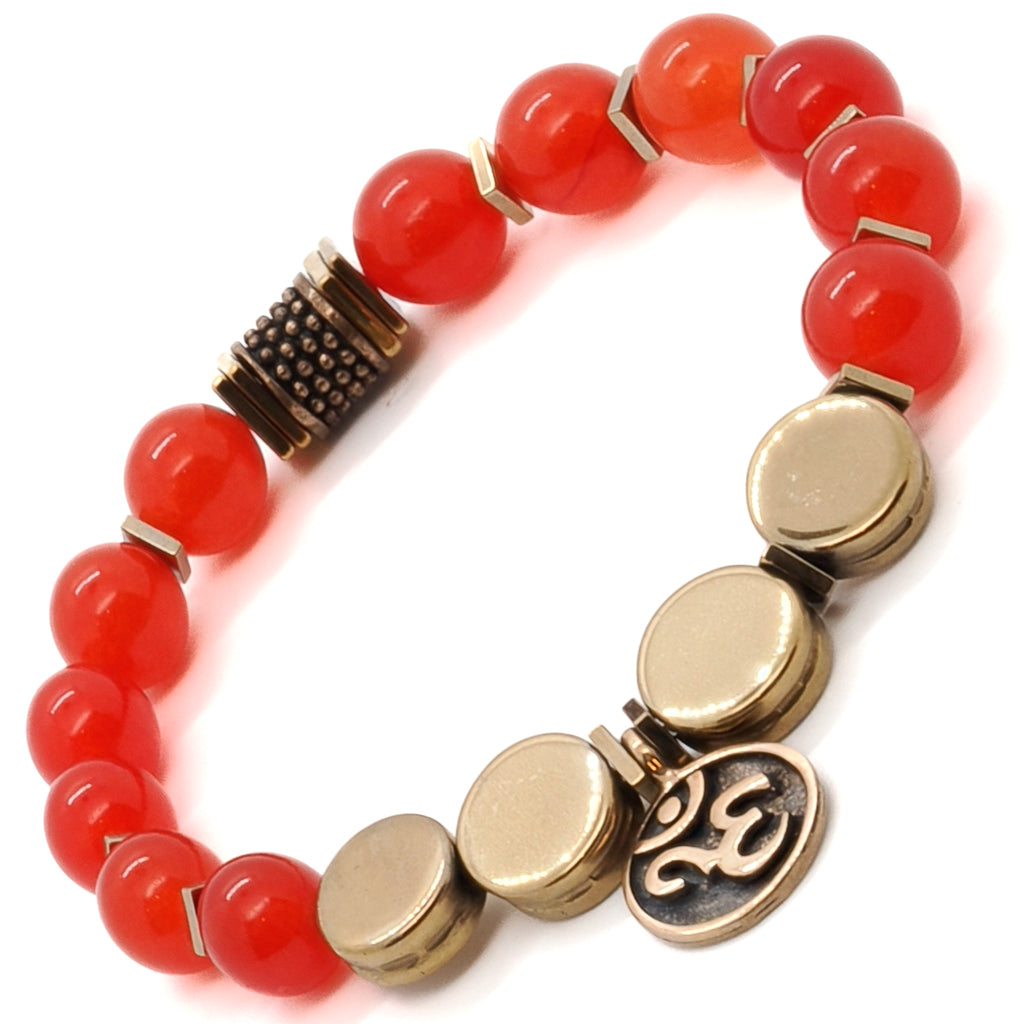 The Carnelian Yoga Bracelet is not only a unique accessory but also a powerful tool to enhance your yoga practice and spiritual journey. The combination of gold color hematite and red color carnelian stones creates a harmonious blend of energies that support your physical, emotional, and spiritual well-being.

Carnelian is a stone of passion, creativity, and motivation. Its vibrant red color stimulates vitality and energizes the body, making it an ideal stone for enhancing your yoga practice. As you wear the Carnelian Yoga Bracelet, you will feel a surge of inspiration and enthusiasm, allowing you to connect with your inner fire and embrace the transformative power of yoga.

Hematite, with its gold color, adds a grounding and balancing energy to the handmade bracelet. It helps to anchor your energy, promoting a sense of stability and focus during your yoga practice. Hematite is also believed to enhance your connection with the Earth's energy, providing a solid foundation for your spiritual journey.
I personally hand craft each piece, making them one of a kind and meaningful... Each piece is unique like we all are...
Details;
8mm Carnelian stone beads.
Gold color hematite stone spacers.
Gold color hematite stone beads.
Handmade bronze bead
Handmade bronze on gold plated OM charm
Bracelet size 6.5'' The bracelet is strung on high quality stretch jewelry cord. If you want custom sizing you can contact us.
Handmade in USA.
Every Ebru Jewelry purchase will arrive wrapped in a gift box
Share