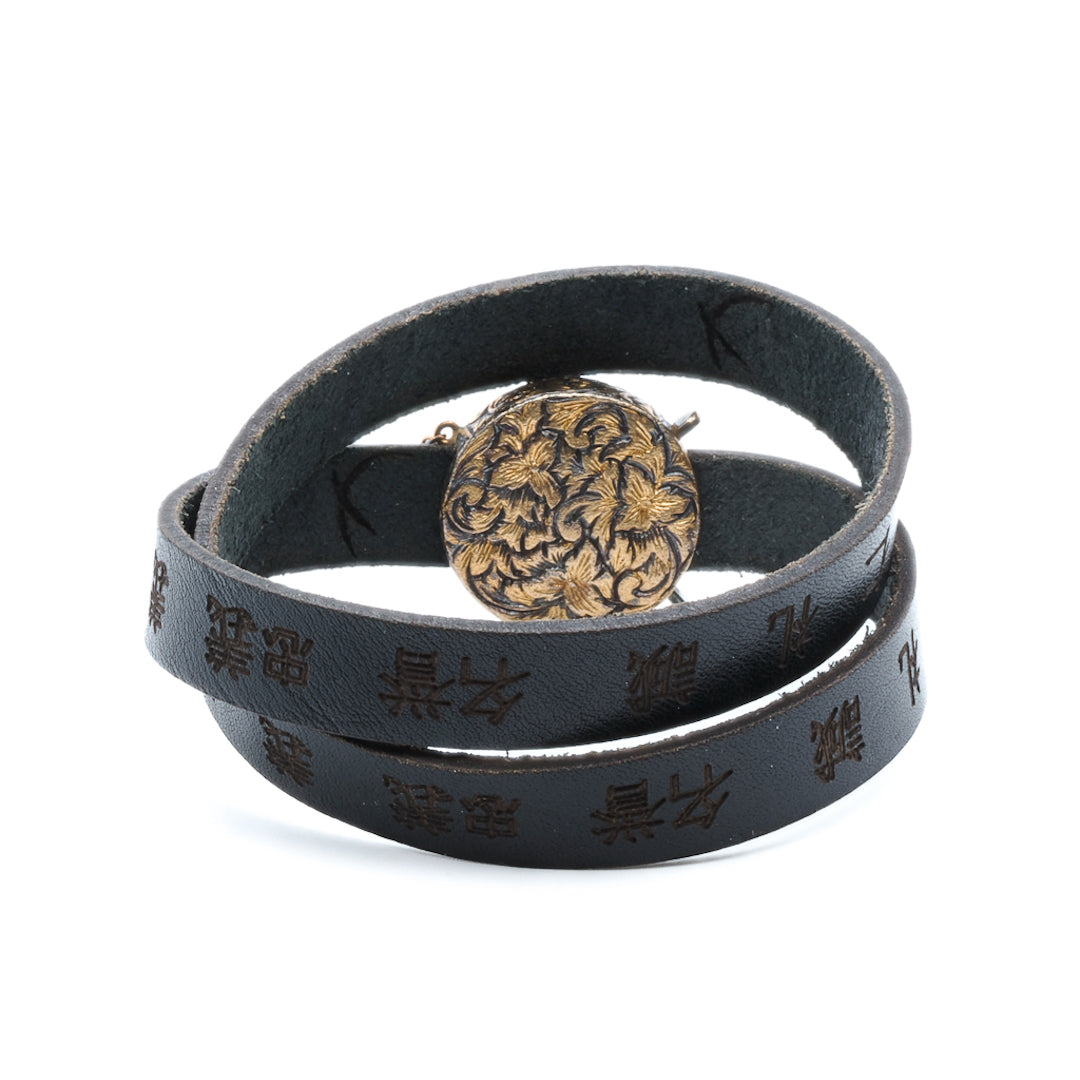 BUSHIDO LEATHER WRAP BRACELET
Introducing the stunning Bushido Leather Wrap Bracelet from Ebru Jewelry's Fine Jewelry series. Each piece is individually handcrafted in our New York Atelier using recycled metals and natural gemstones, making it a truly one of a kind piece that adds a unique touch to any outfit.

Named after the ancient Samurai code, Bushido, meaning "The way of the warrior," this handmade bracelet embodies the principles of loyalty, respect, honor, and self-control. The infusion of 18-carat yellow gold and 0.15-carat diamonds elevates the design to another level of luxury.

Crafted with attention to detail, this double wrap unique bracelet features laser engraving on the leather, making it a true statement piece. The bracelet size is 7 1/2'', but we welcome custom orders to ensure the perfect fit for you.
I personally hand craft each piece, making them one of a kind and meaningful... Each piece is unique like we all are...
Details;
18 Carat Yellow Gold infused
0.15 Carat Diamonds 
Recycled Sterling Silver
Laser engraving on leather double wrap bracelet 
Bracelet size is 7 1/2''
Custom Orders are welcomed  if you contact us.
Handmade in USA.
Every Ebru Jewelry purchase will arrive wrapped in a gift box
Share