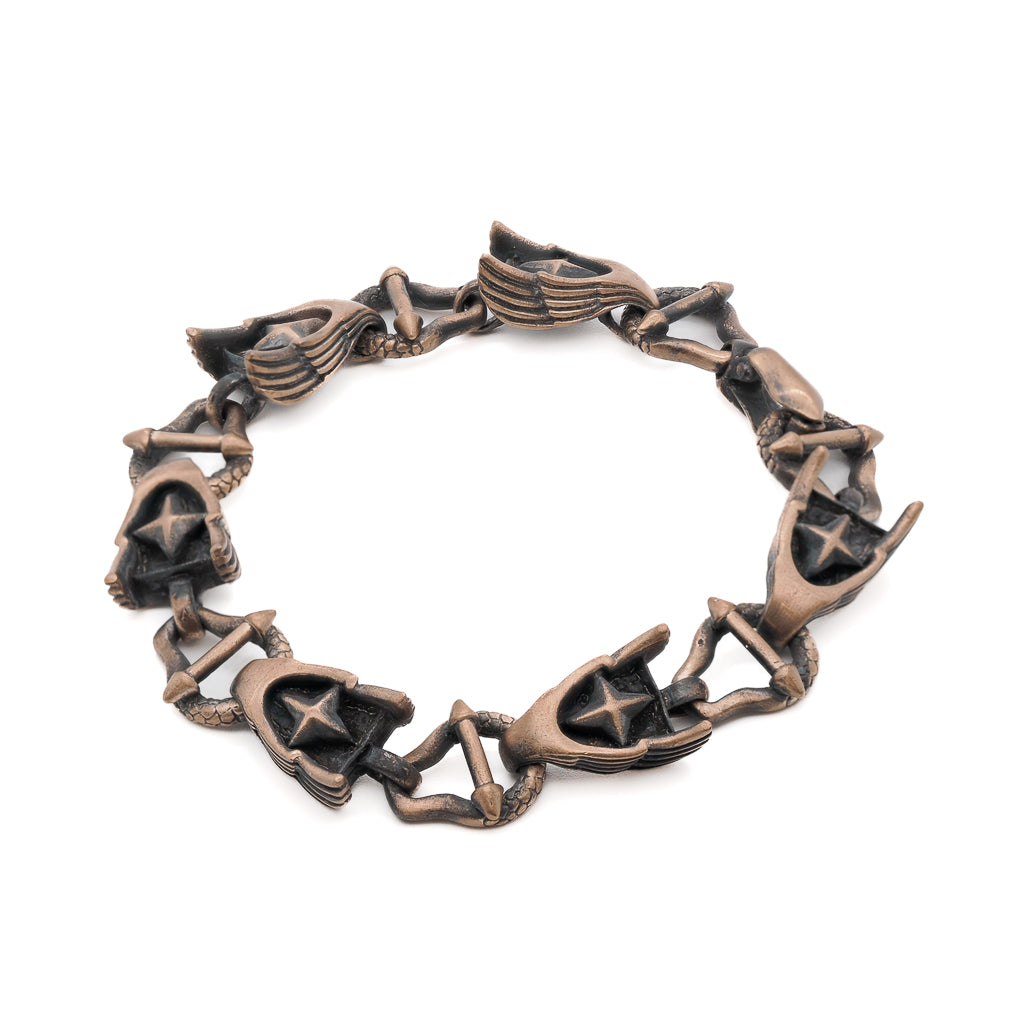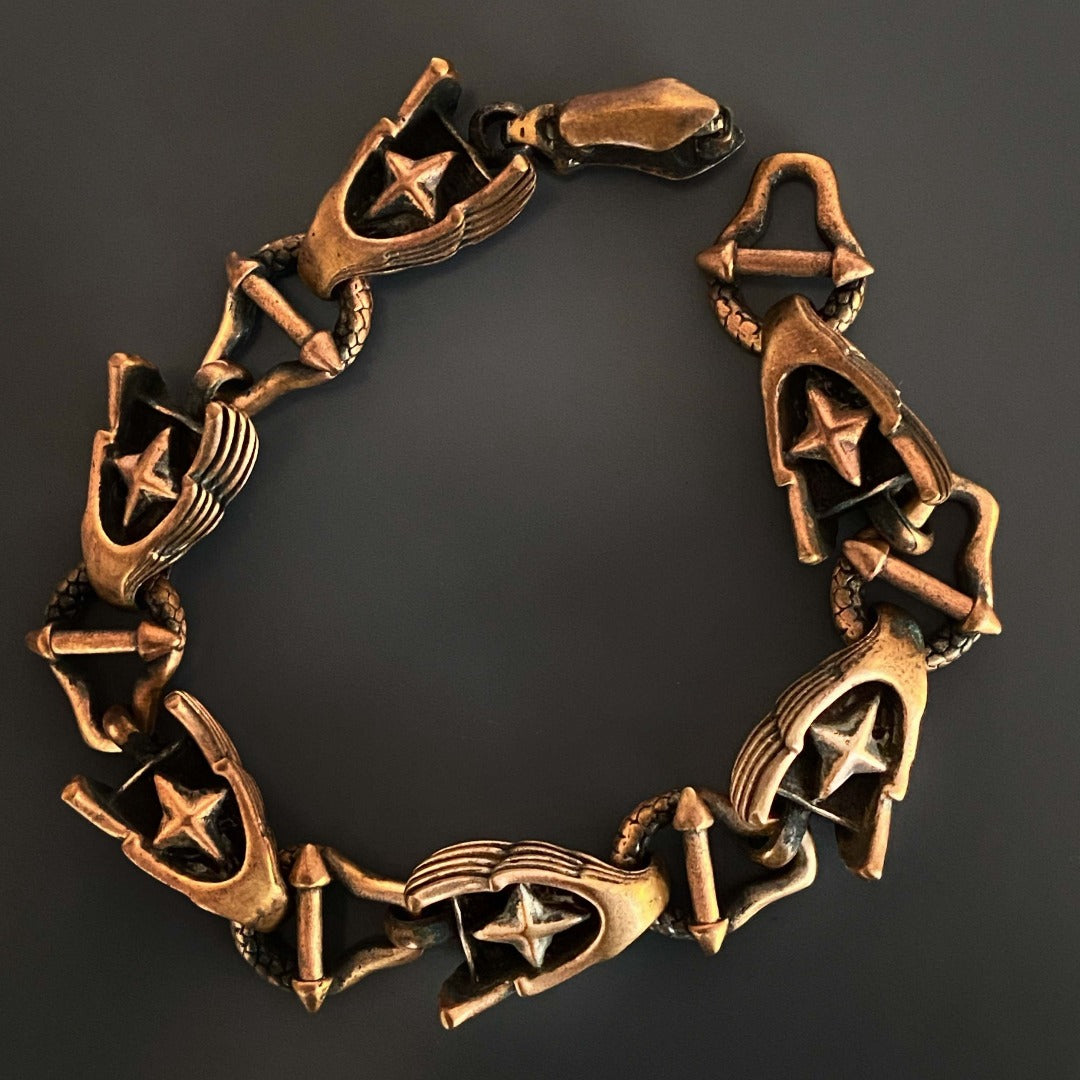 Bronze Unique Men Wings Bold Chain Bracelet
Elevate your style with the Bronze Unique Men Wings Bold Chain Bracelet, a striking and captivating accessory that will surely make a statement. This handmade bracelet showcases a beautiful bronze finish and features a unique wing and star design, adding a touch of intrigue and sophistication to your overall look.

The wing and star motifs on this unique bracelet symbolize freedom, inspiration, and guidance. Wings are often associated with flight and represent the ability to rise above challenges and reach new heights. Stars, on the other hand, signify dreams, aspirations, and a sense of guidance. Together, these symbols create a powerful and meaningful representation of personal growth and individuality.

The bronze finish of the bracelet adds a touch of warmth and richness to its overall appearance. Bronze is a durable and timeless material that ages gracefully over time, reflecting the journey and experiences of its wearer. Its patina and texture make each piece truly one-of-a-kind.

Whether you're dressing up for a special occasion or adding a touch of flair to your everyday style, the Bronze Unique Men Wings Bold Chain Bracelet is the perfect accessory. Its versatility allows it to effortlessly match any outfit, from casual to formal, making it a go-to piece for any occasion.
Details;
High quality Bronze
Handcrafted
Bracelet size 8'' - 8 1/2"

Handmade in USA.
Every Ebru Jewelry purchase will arrive wrapped in a gift box
Share