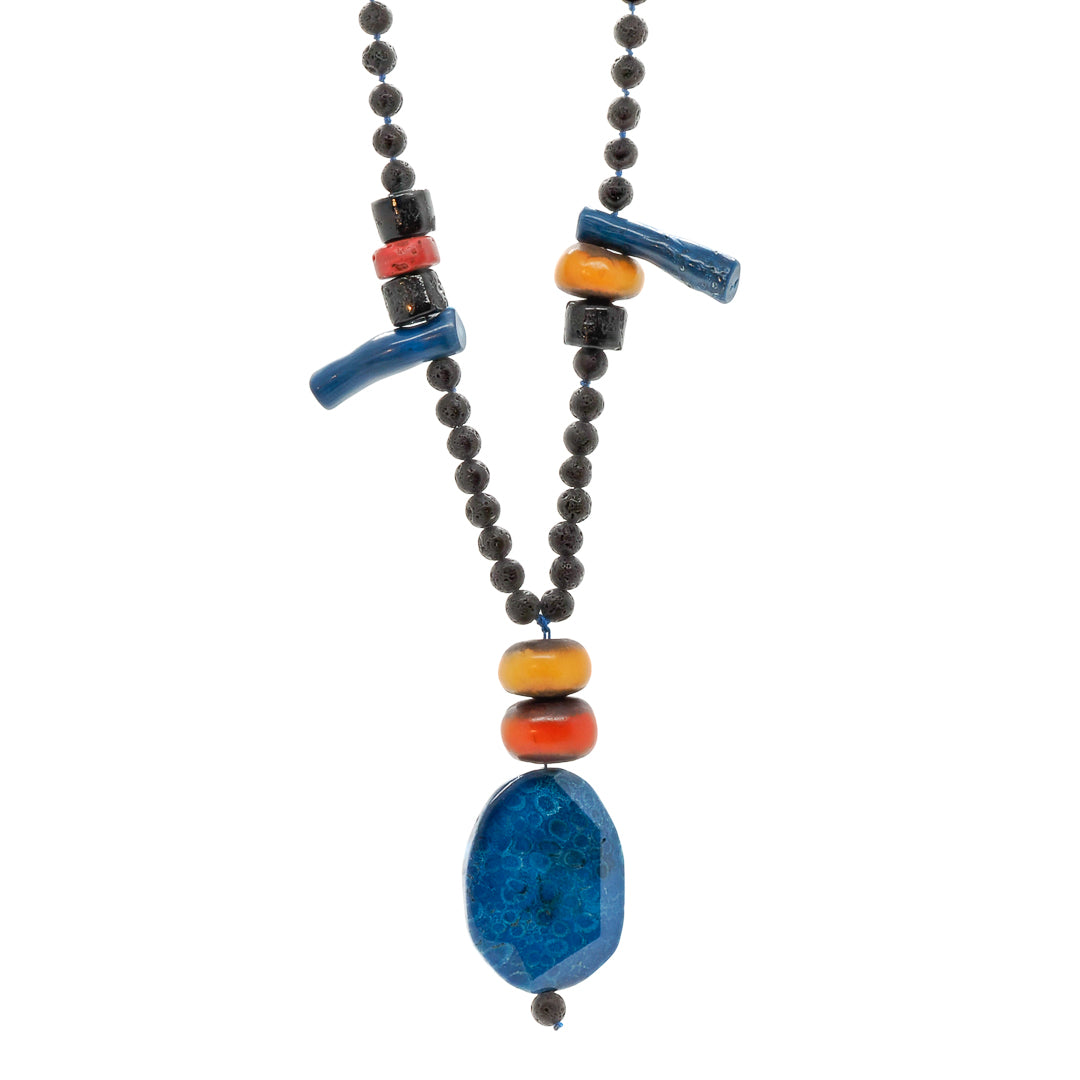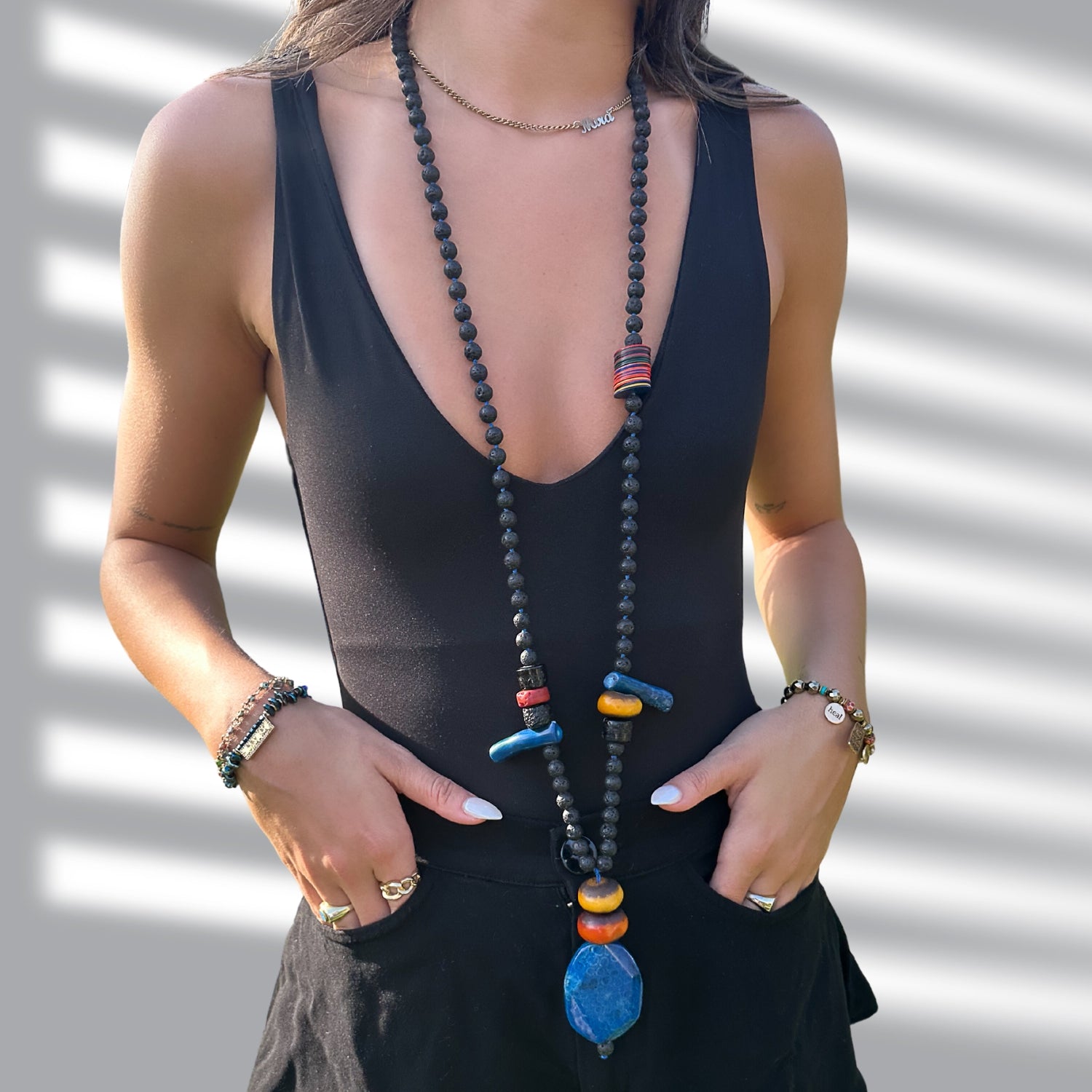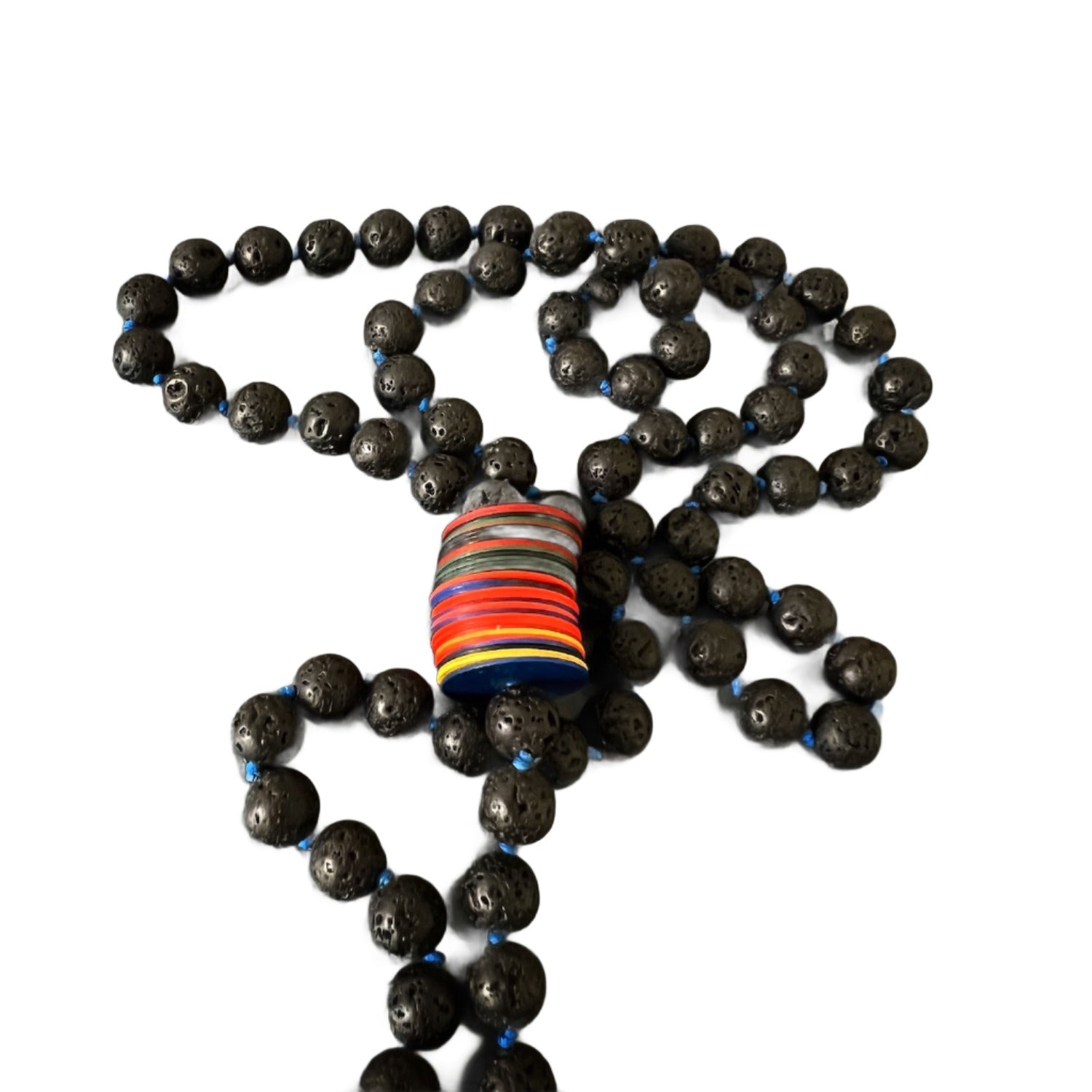 Bohemian Beaded Unique Long Necklace
The Bohemian  Beaded Unique Long Necklace is a stunning and versatile handmade accessory that beautifully combines natural stones and vibrant beads to create a captivating and unique design. At the heart of this handmade necklace is a large ocean jasper stone pendant, which adds a touch of elegance and sophistication to the overall look.

The ocean jasper stone is renowned for its soothing and nurturing properties. It is believed to help release negative emotions, promote feelings of joy and positivity, and provide a sense of tranquility and calmness. By wearing this stone pendant, you can carry its nurturing energy with you throughout the day.

The handmade necklace is adorned with a combination of black lava rock stone beads, blue coral stone beads, yellow and orange Afghan beads, and red and black Nepal beads. Each bead type brings its own distinctive charm and energy to the design. The black lava rock stone beads are known for their grounding and calming properties, helping to anchor you to the present moment and promote a sense of stability. The blue coral stone beads promote inner peace and tranquility, inviting a sense of serenity into your life. The vibrant yellow and orange Afghan beads add a burst of color and showcase intricate designs, while the red and black Nepal beads contribute a bold and eye-catching element to the unique necklace.

I personally hand craft each piece, making them one of a kind and meaningful... Each piece is unique like we all are...
Details;
8mm Black Lava Rock Stone Beads
Blue Coral Stone
25mm Yellow and Orange Afghan beads
14mm Red and Black Nepal beads.
Large Ocean Jasper Stone Pendant
Hand knocked 
Necklace length 49''
Pendant height 2.5'' width 2''
Handmade in USA.
Every Ebru Jewelry purchase will arrive wrapped in a gift box
Share