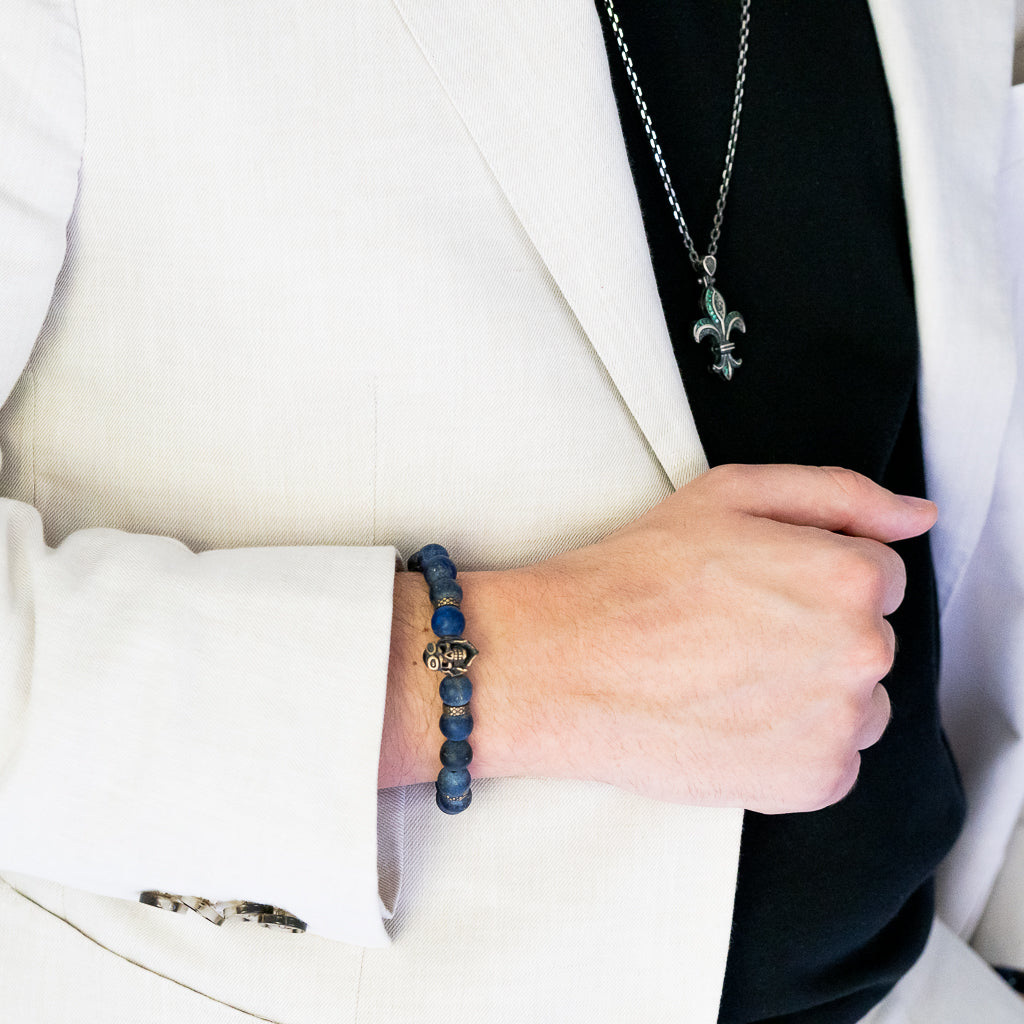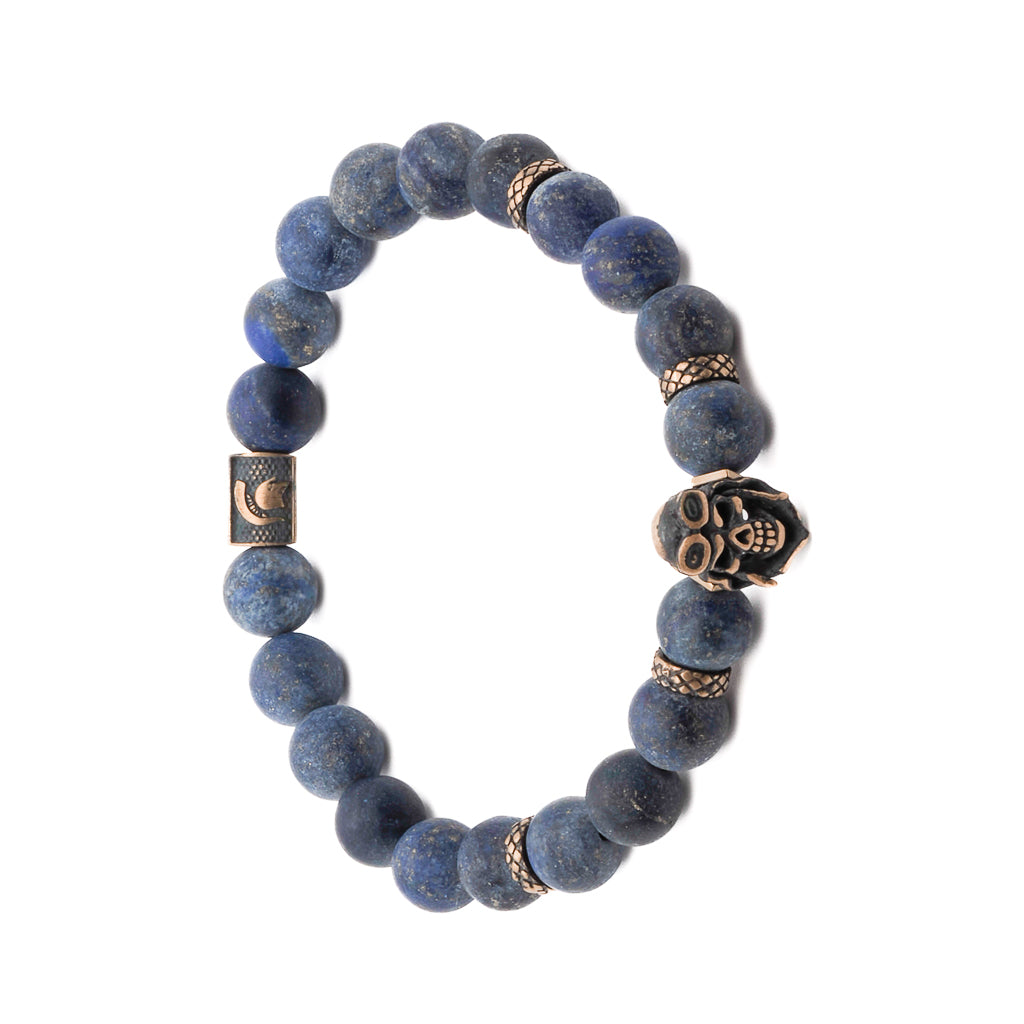 The Blue Way Men Bracelet is a bold and powerful handmade accessory that combines the strength of a warrior with the beauty of lapis lazuli. The bracelet features lapis lazuli stone beads, each carefully selected for their vibrant blue color and unique patterns. This stone is known for its protective properties and its ability to resonate with the throat and third eye chakras.

Lapis lazuli is believed to enhance self-knowledge, encouraging the wearer to embrace their true self and express their thoughts and emotions with honesty and compassion. It promotes inner peace and serenity, helping to calm the mind and bring clarity to one's thoughts. Lapis lazuli is also associated with confidence and creativity, inspiring the wearer to tap into their inner strengths and unleash their full potential.

The centerpiece of the Blue Way Men Bracelet is the bronze gladiator helmet bead, which adds a touch of strength and warrior spirit to the design. This symbol of courage and resilience embodies the spirit of the warrior, reminding the wearer to face challenges head-on and persevere in the face of adversity. The gladiator skull bead further adds to the masculine and stylish vibes of the handmade bracelet, showcasing a sense of rebellion and individuality.
I, personally hand craft each piece, making them one-of-a-kind... Each piece is unique like we all are...
Details;
10mm Blue Matte Lapis Lazuli Stone Beads
Handmade Bronze Spacers
Handmade Bronze Bead with a gladiator 
Handmade Bronze gold plated unique skull charm bead.
Bracelet size 8" on stretchy jewelry cord.

Contact me if you need any adjustments
Handmade in USA.
Every Ebru Jewelry purchase will arrive wrapped in a gift box
Share