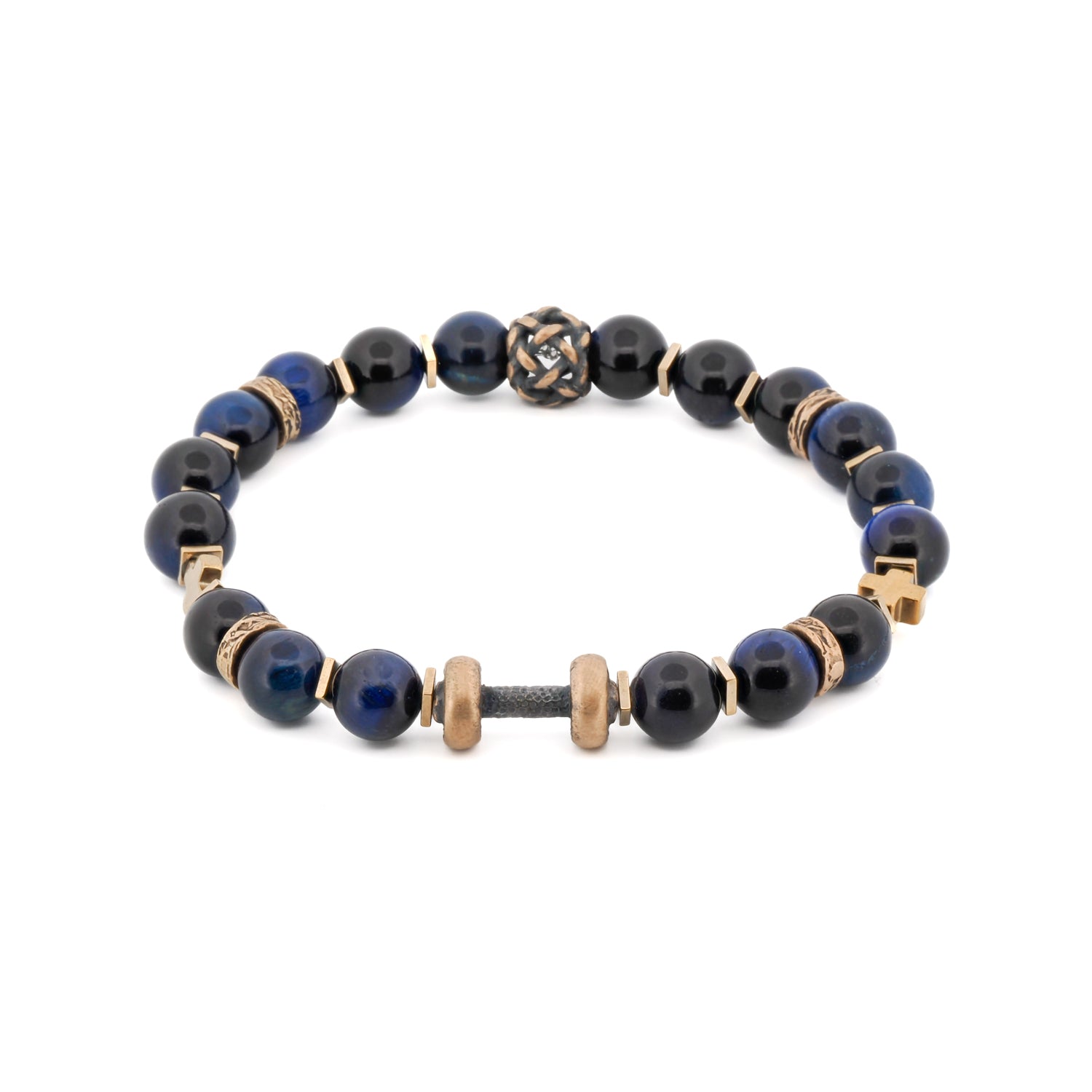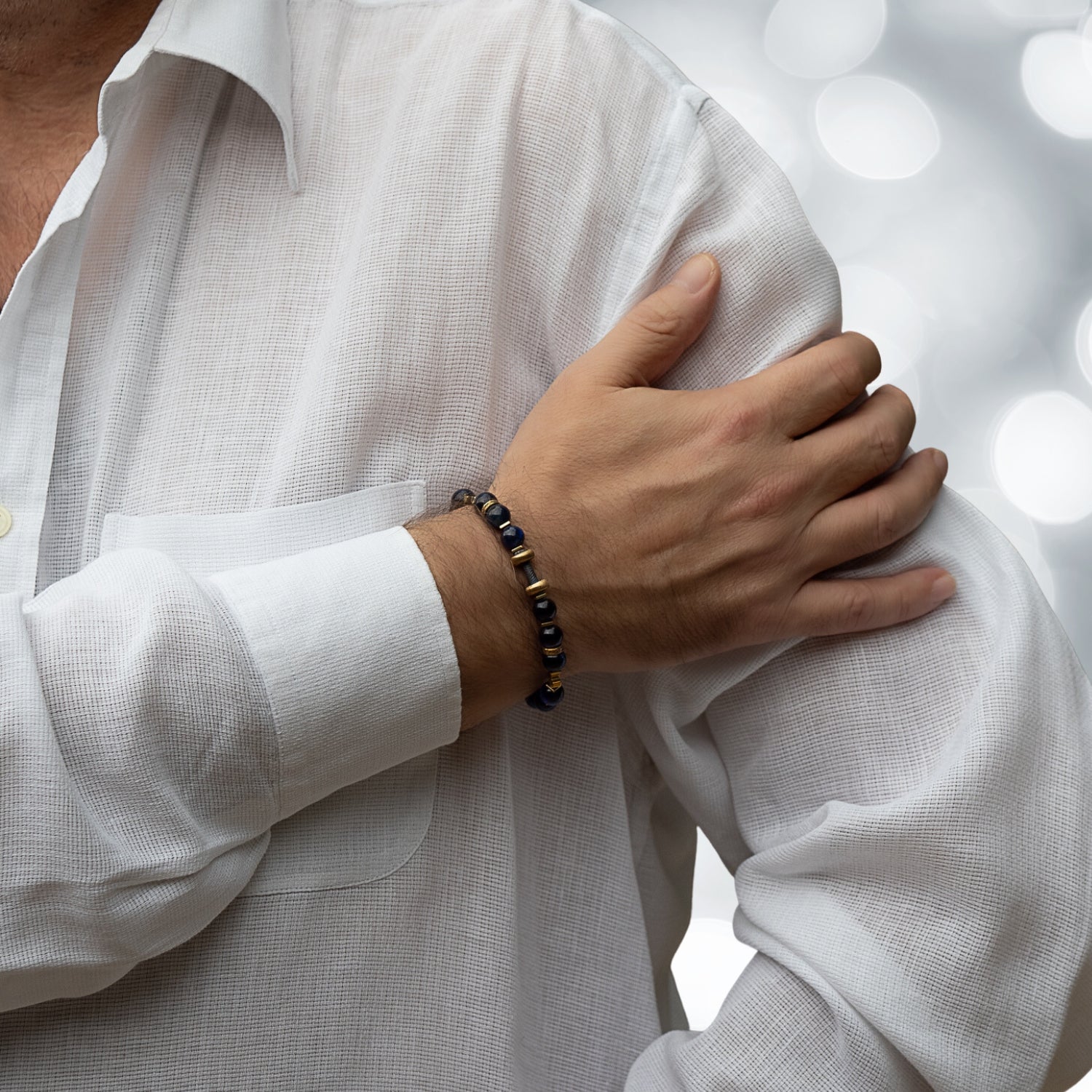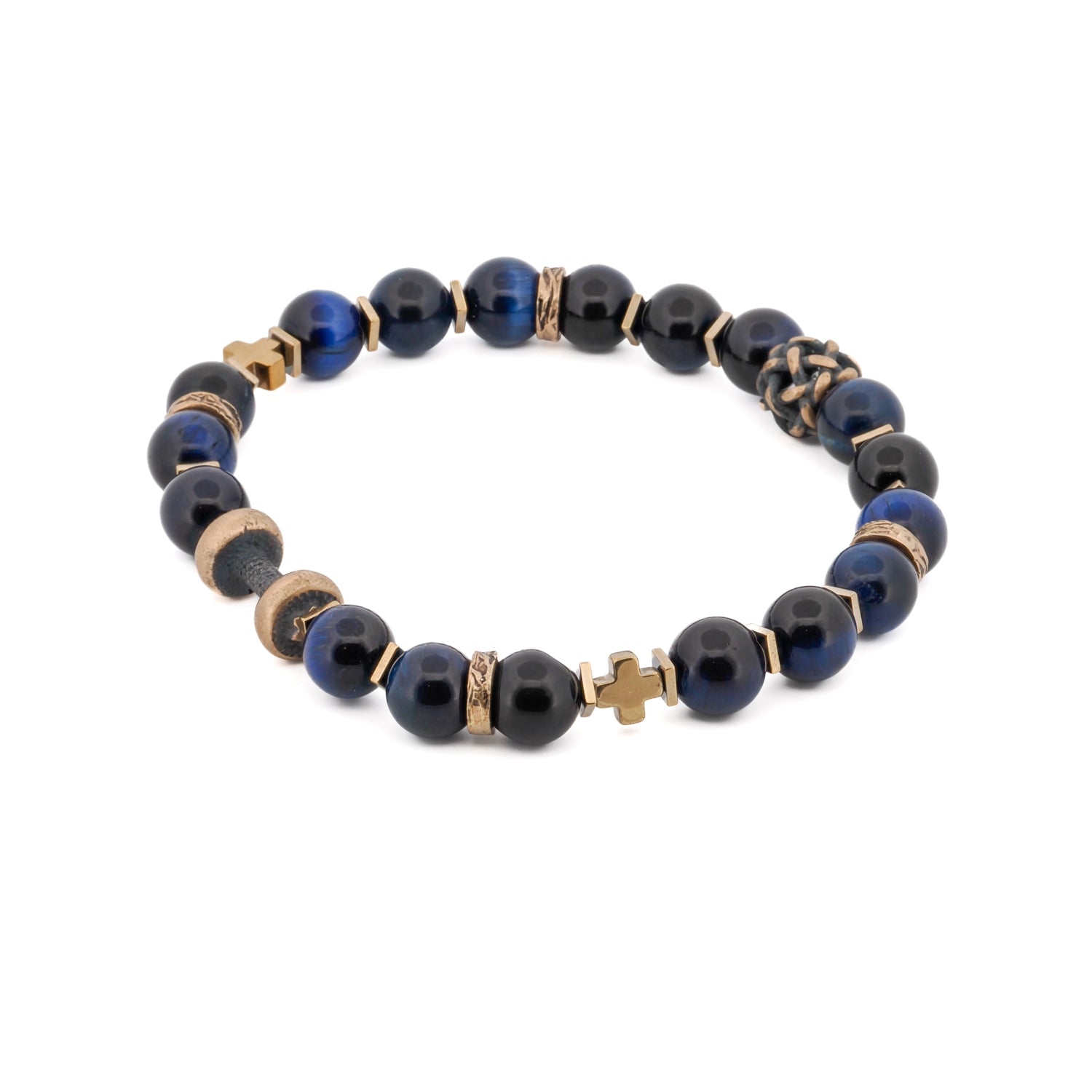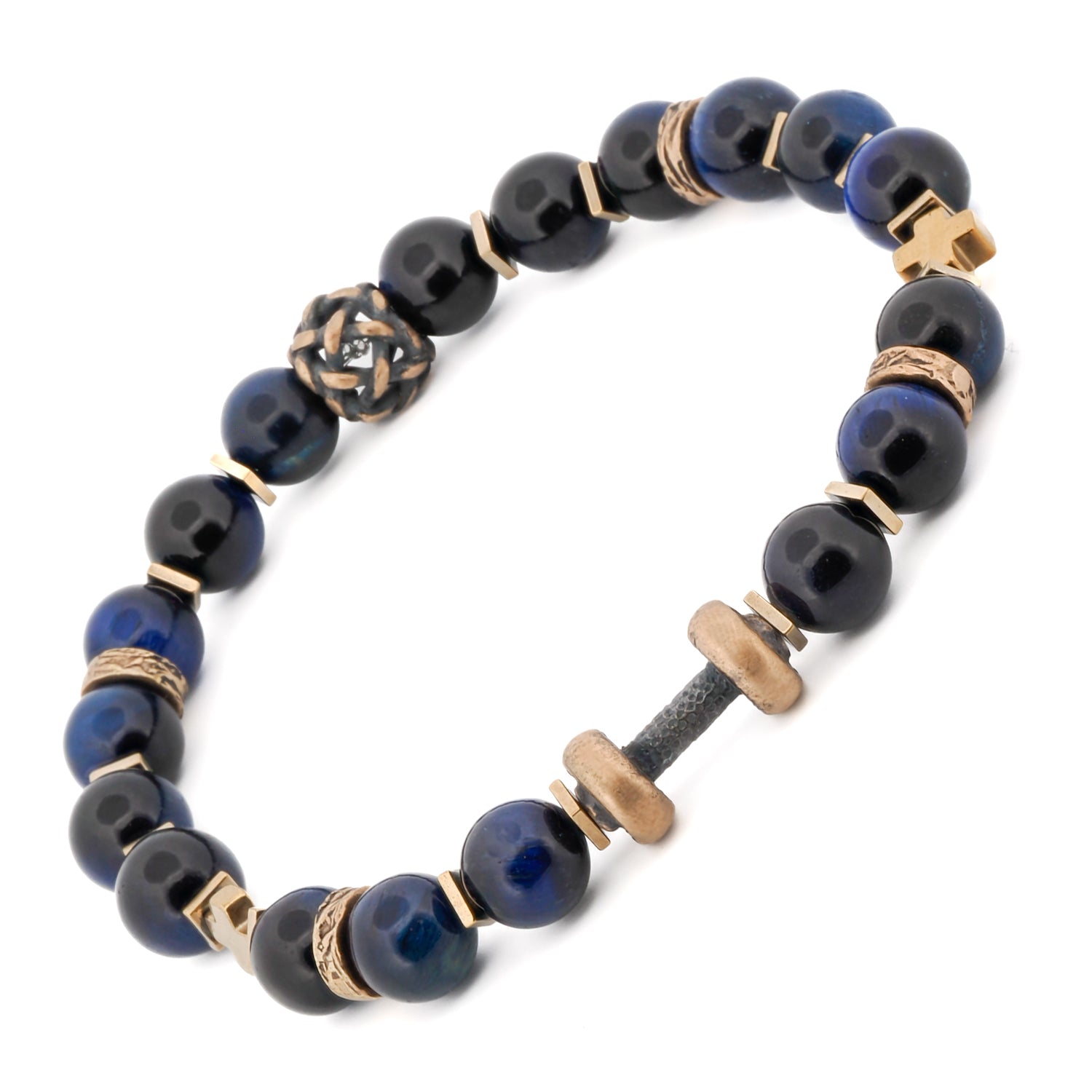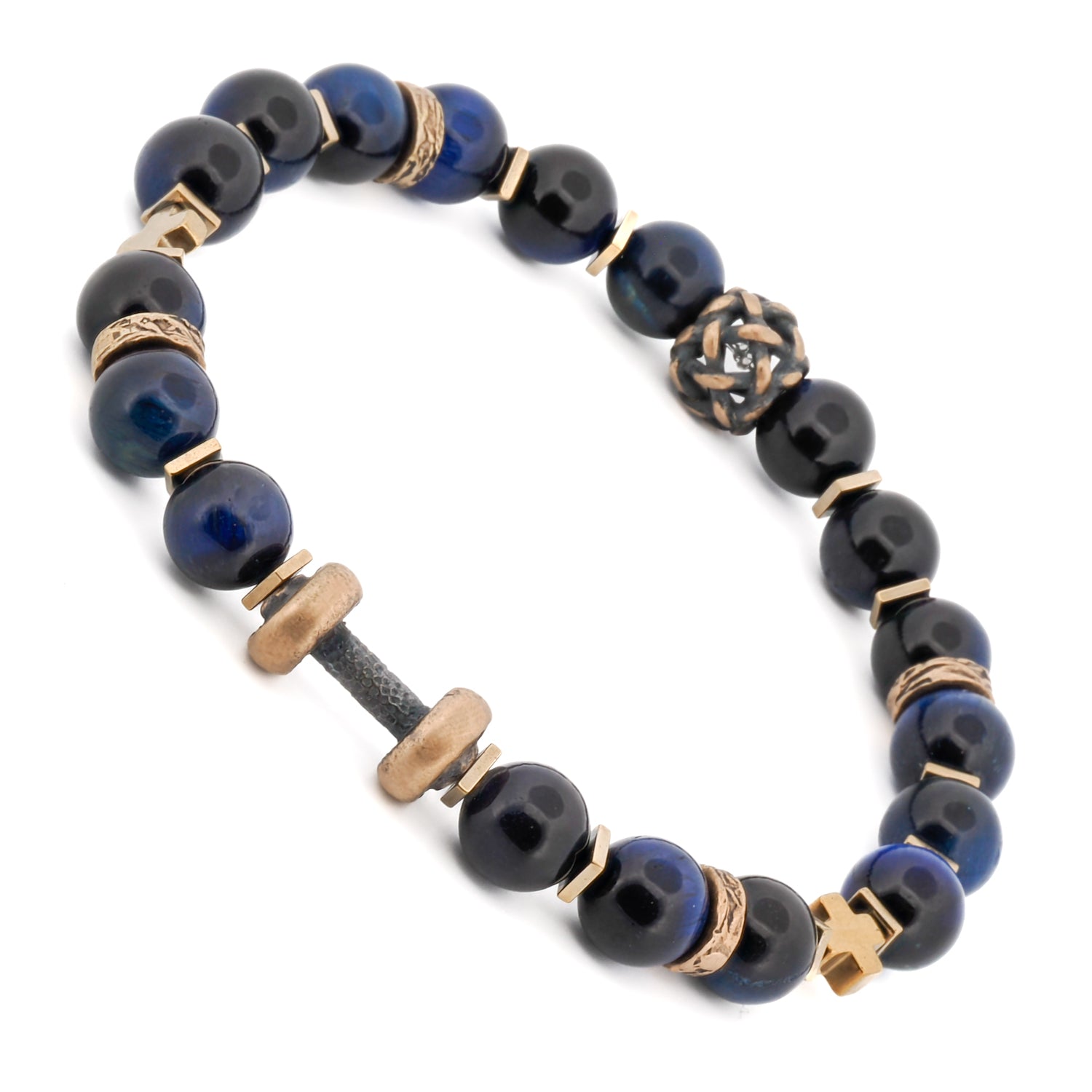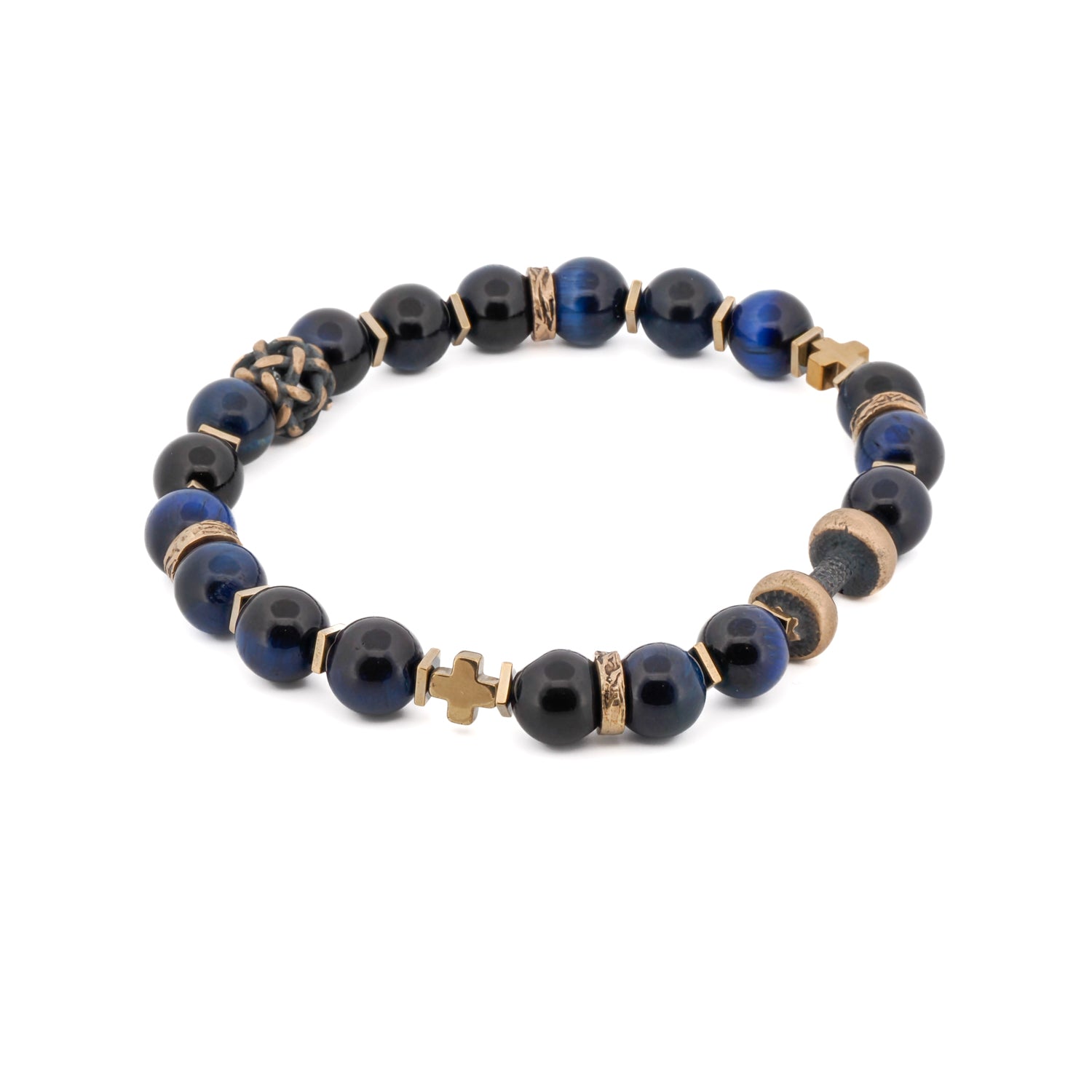 Blue Tiger's Eye Dumbbell Beaded Bracelet
The Blue Tiger's Eye Dumbbell Beaded Bracelet is the ideal choice for those men who wish to stand out, boldly embrace their character, and exude confidence and style in every step of their journey.
Blue tiger's eye stone beads, celebrated for their mesmerizing chatoyancy and their grounding and protective properties.The deep blue hues of these beads create a sense of serenity and strength, making them a fitting choice for the modern, confident man.
The focal point of this piece is the bronze dumbbell charm. This unique and distinctive charm serves as a symbol of strength, commitment, and dedication to a healthy lifestyle. It exudes a sense of masculinity and determination, making this bracelet a perfect choice for bold and fashion-forward men.
I personally hand craft each piece, making them one of a kind and meaningful...Each piece is unique like we all are..
Details;
8mm Blue Tiger's Eye stone beads
Gold hematite stone spacers
Gold hematite plus beads
Bronze dumbbell charm

Bronze braided bead
Bracelet size 7.5" on stretchy high quality jewelry cord.
Contact me if you need any adjustments

Handmade in USA
Every Ebru Jewelry purchase will arrive wrapped in a gift box
Share