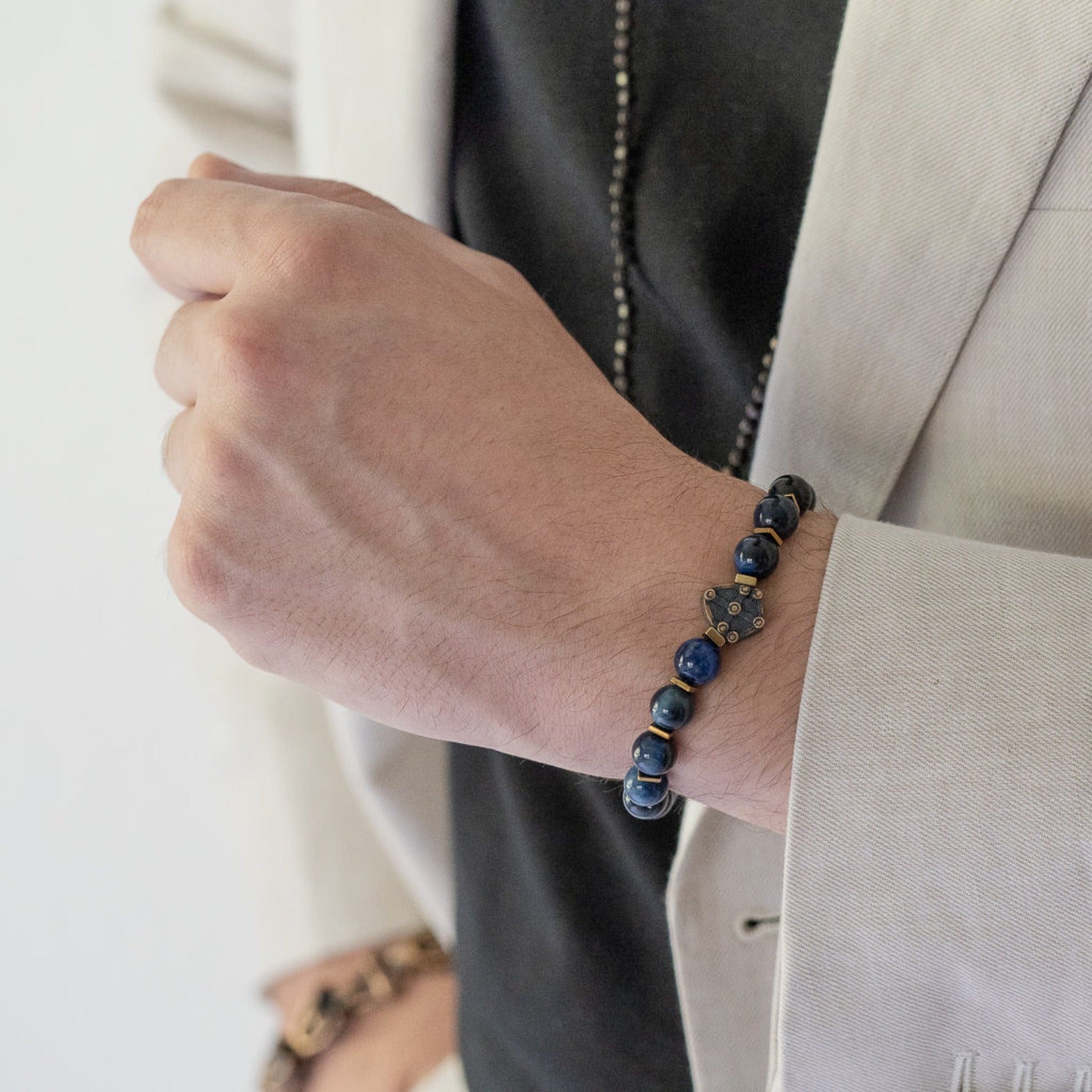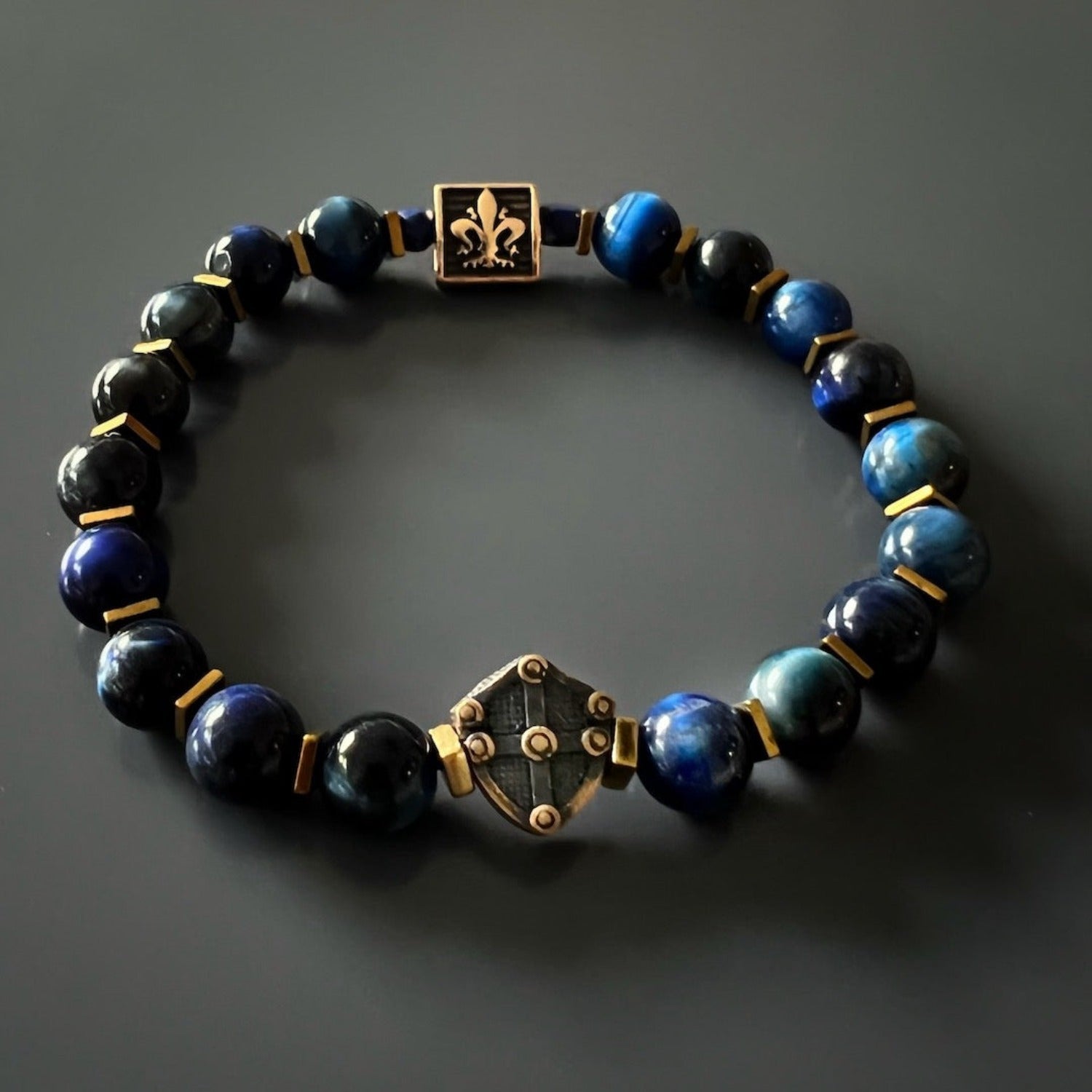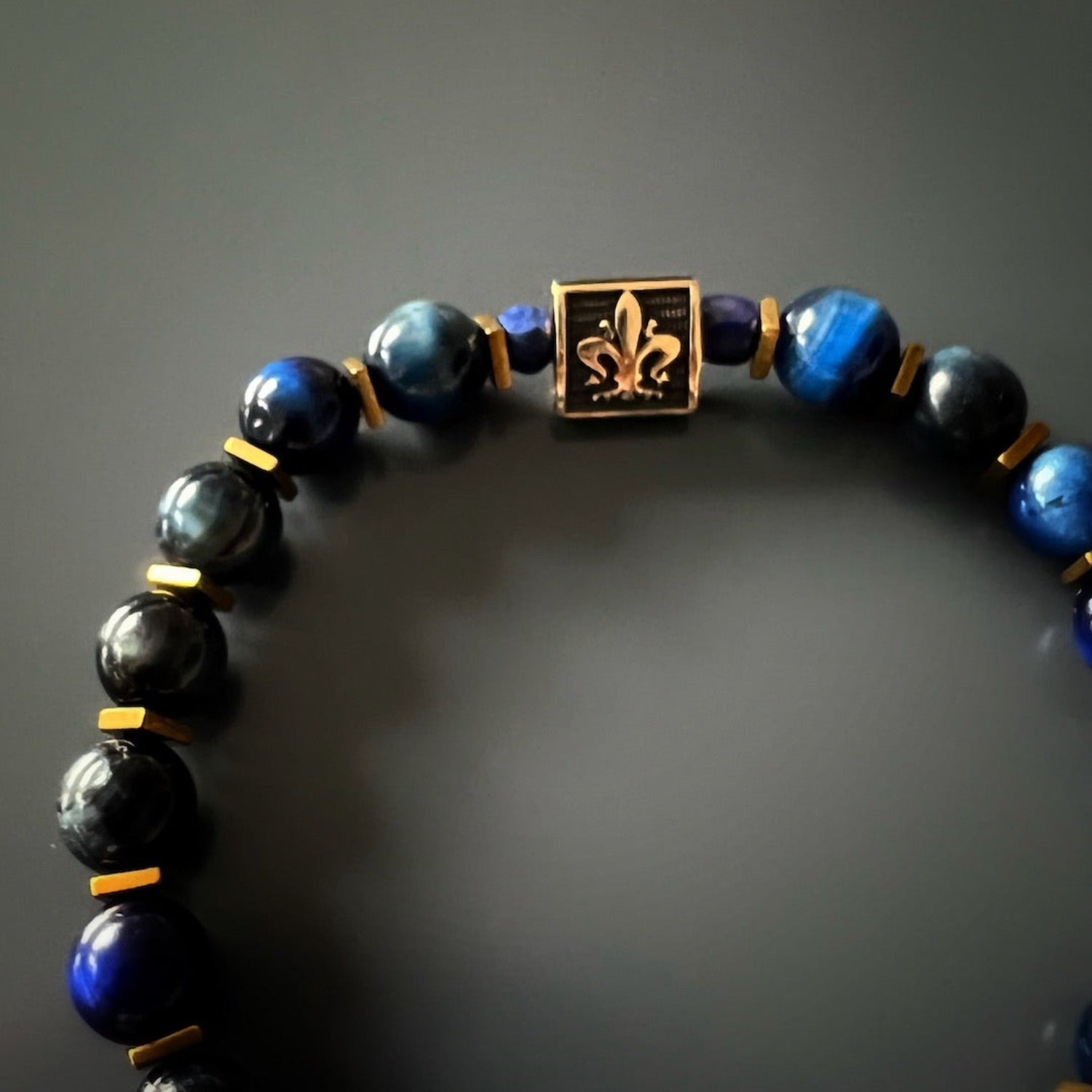 Blue Tiger Eye Stone Shield Charm Beaded Bracelet
The Blue Tiger Eye Stone Shield Charm Beaded Bracelet, a captivating handmade accessory that combines ancient symbolism with the natural beauty of blue tiger eye stones. This bracelet showcases a unique and powerful design, meticulously handcrafted to embody strength and protection.

Blue tiger eye stones are believed to promote courage, confidence, and protection, making them the perfect complement to the shield pendant and fleur de li charm.
At the centerpiece of the bracelet, you'll find a bronze Gladiator shield charm. This intricately designed shield serves as a symbolic representation of courage and defense.
Accompanying the shield pendant is a bronze fleur de li charm. This ornate charm, known for its association with royalty and nobility, adds a regal and sophisticated touch to the bracelet.
I personally hand craft each piece, making them one of a kind and meaningful...Each piece is unique like we all are..
Details;
8mm Blue Tiger Eye Stone Beads
Bronze shield charm
Bronze Fleur de li accent bead
Gold color Hematite Spacers
Bracelet size 7.5" on high quality stretchy jewelry cord. Contact me if you need any adjustments.
Handmade in USA
Every Ebru Jewelry purchase will arrive wrapped in a gift box
Share