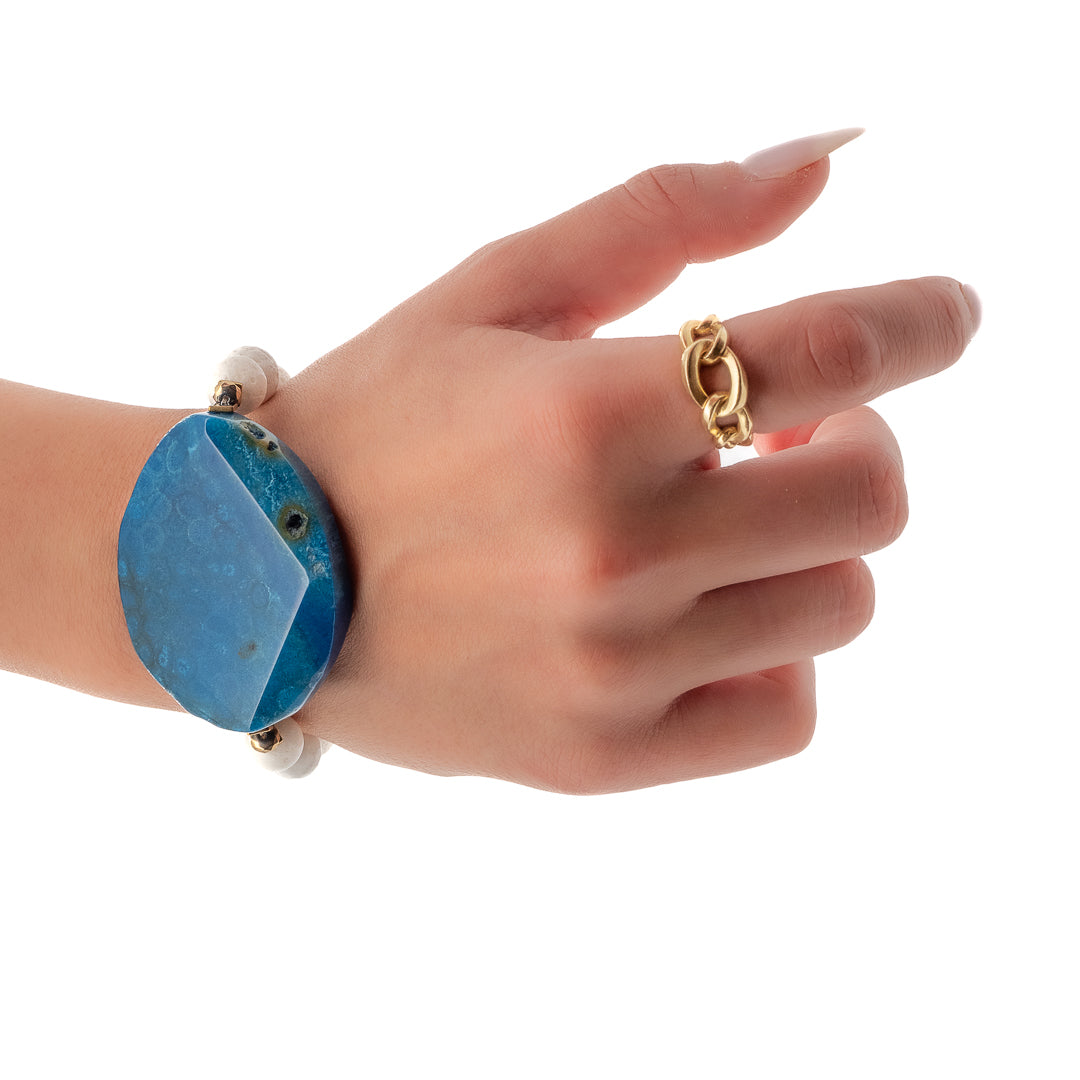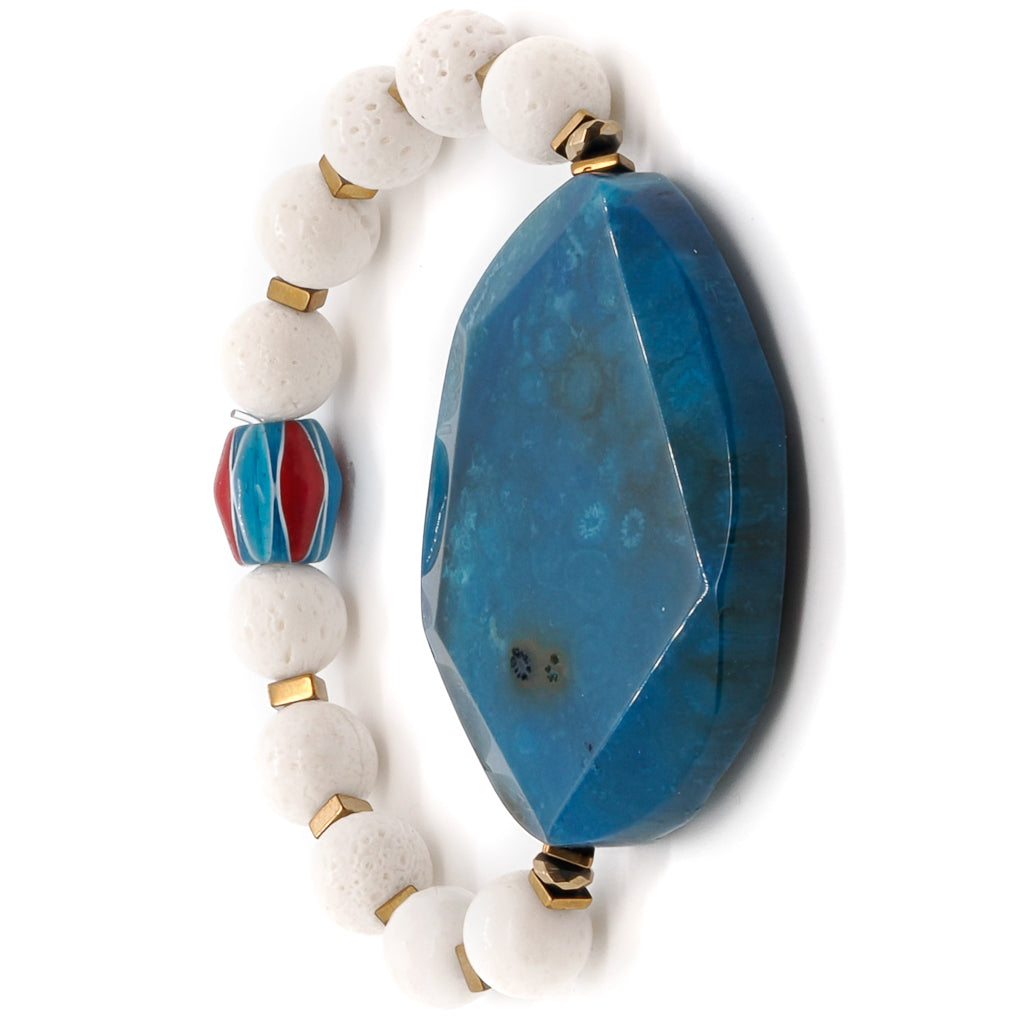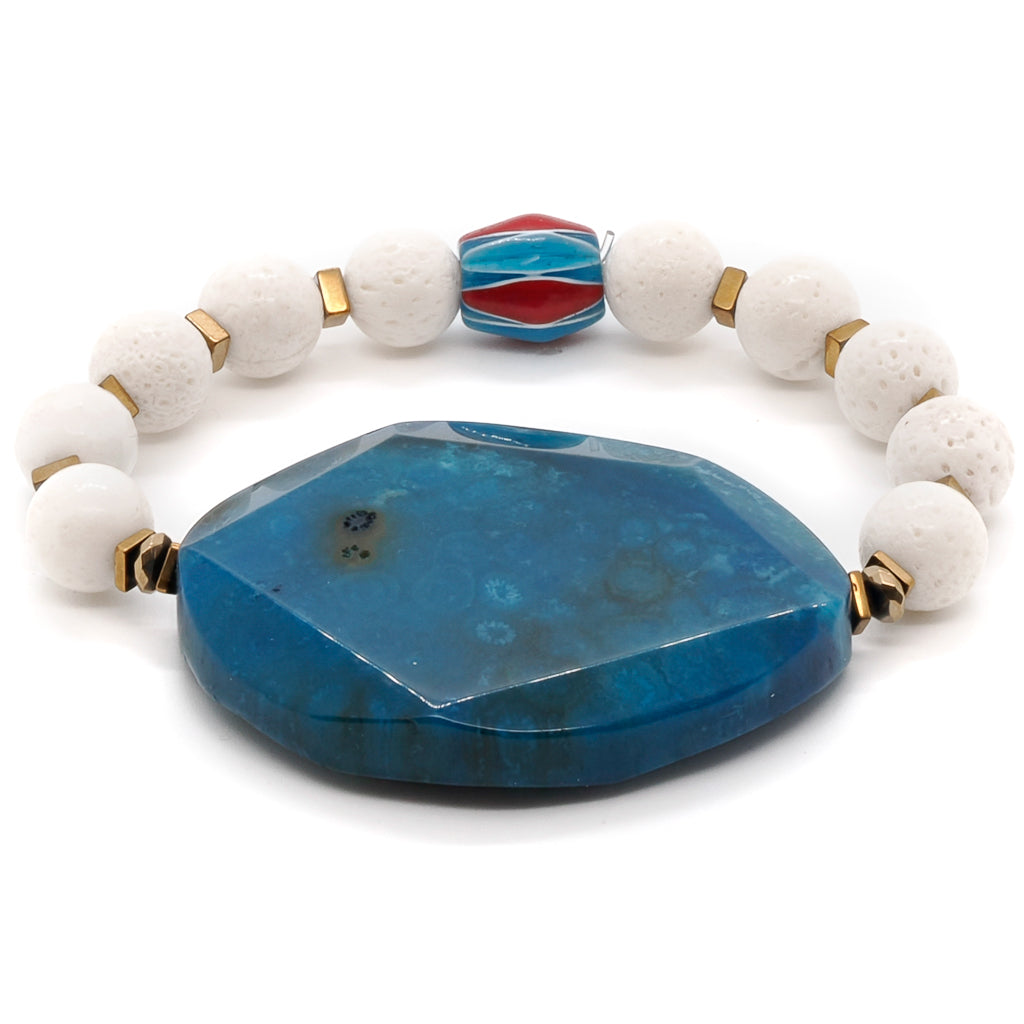 Blue Sky Chunky Beaded Bracelet
The Blue Sky Chunky Beaded Bracelet is a stunning and bold piece of handmade jewelry that combines the beauty of white Mountain Jade stone beads with a large blue Agate gemstone. Handcrafted with love and attention to detail, this bracelet exudes elegance and positive energy.
Agate is a powerful crystal with numerous healing properties. It is known to eliminate negativity, cleanse and stabilize the aura, and promote emotional balance. The blue Agate gemstone in this unique bracelet specifically brings a sense of calm and tranquility, helping to soothe inner tension and anger. It provides a feeling of safety and security, allowing the wearer to navigate through challenges with grace and composure.
In addition to its calming properties, Agate is also believed to enhance mental function and concentration. It can boost critical thinking skills and improve performance, making it a valuable ally in professional settings. The bracelet's chunky design adds an element of boldness and uniqueness, allowing you to make a stylish statement while benefiting from the crystal's healing energies.
I personally hand craft each piece, making them one of a kind and meaningful... Each piece is unique like we all are...
Details;
Blue Agate Large Gemstone
10mm White mountain jade Stone beads
Gold Hematite Spacers
African blue and red handmade bead
Bracelet size 6 1/2" on stretchy high quality jewelry cord.

Contact me if you need any adjustments
Handmade in USA.
Every Ebru Jewelry purchase will arrive wrapped in a gift box
Share