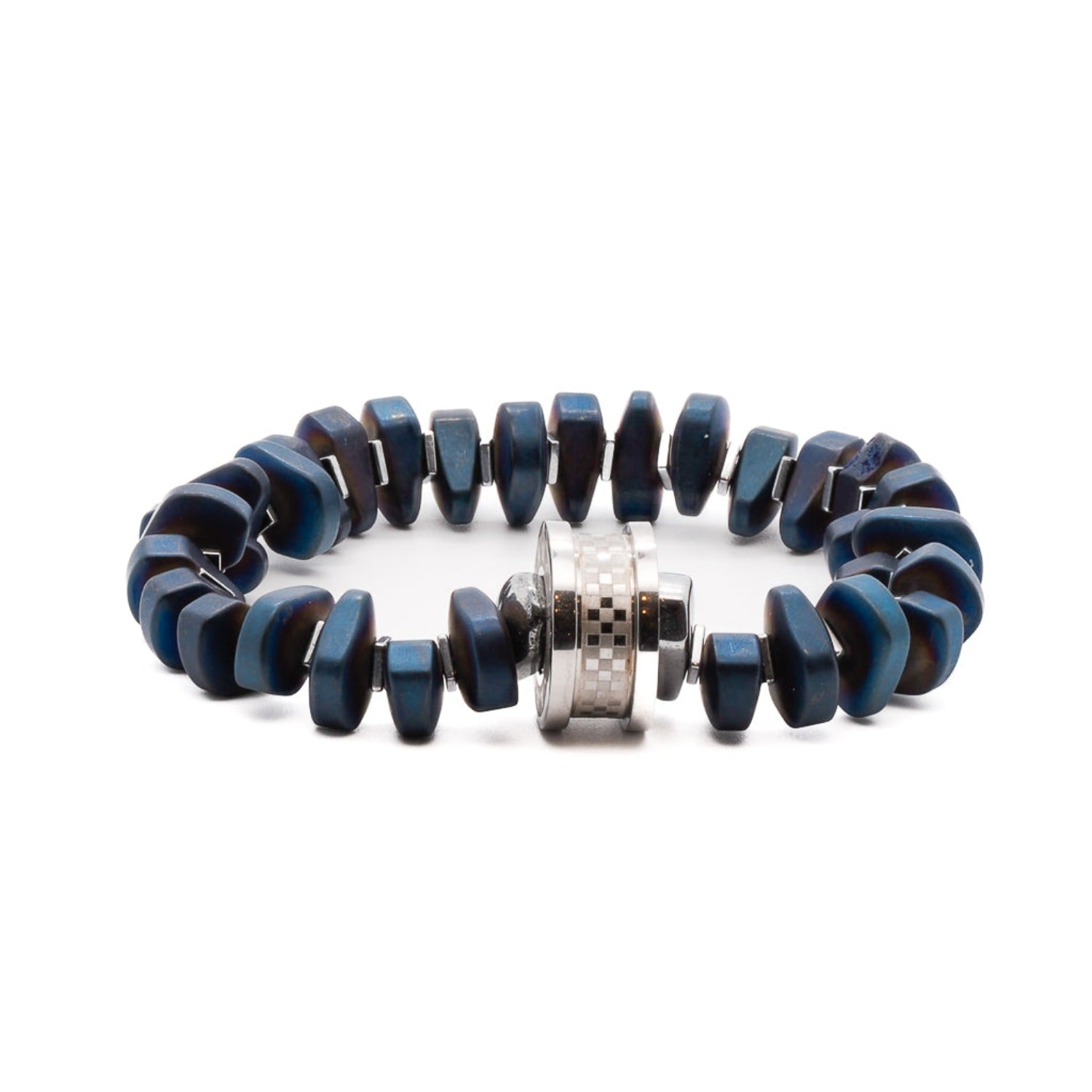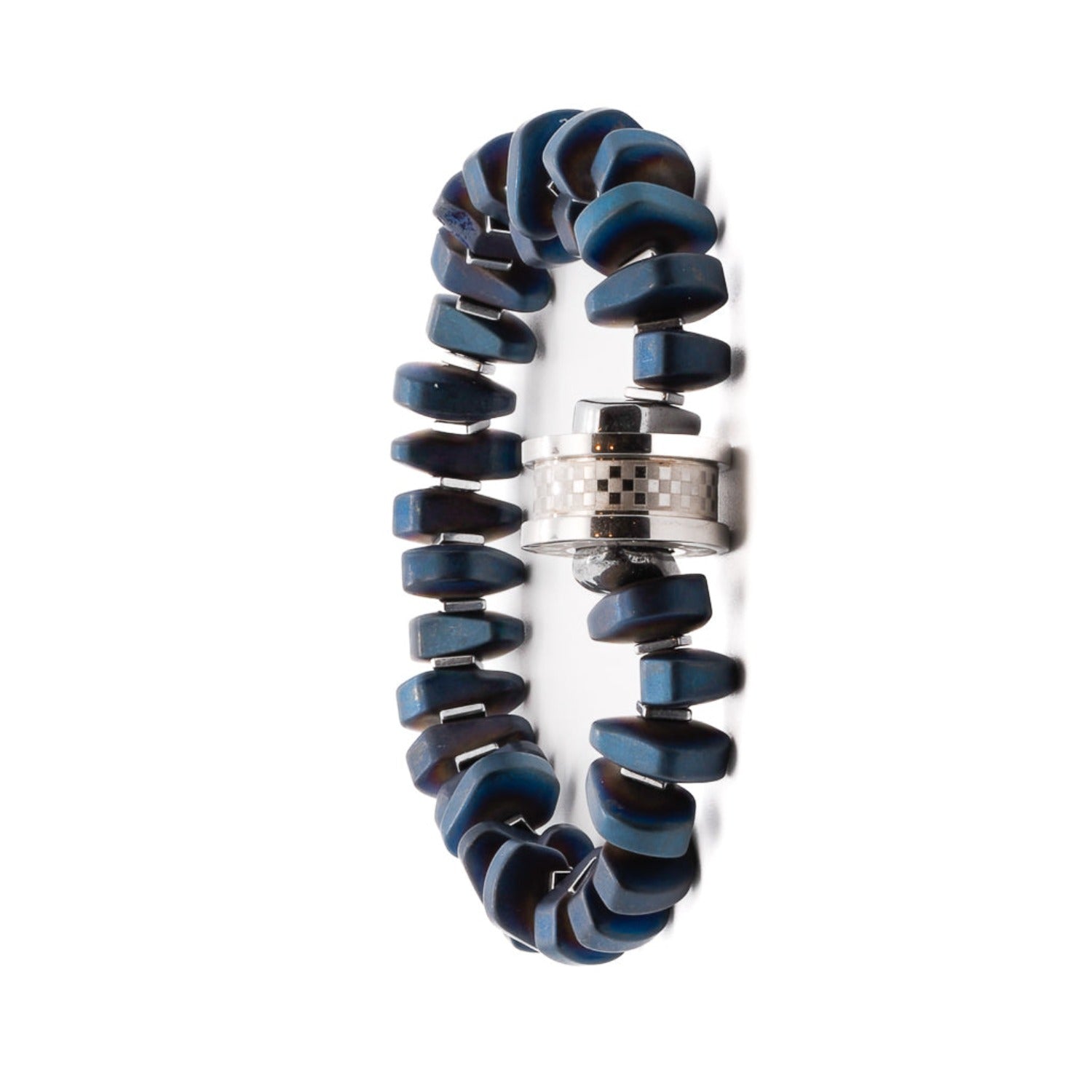 Blue Hematite Stone Silver Amour Beaded Bracelet
The Blue Hematite Stone Silver Amour Beaded Bracelet is a unique and fashionable handmade accessory designed specifically for the modern man. The combination of blue hematite nugget beads and a stainless steel amour charm bead creates a stylish and versatile bracelet that can effortlessly elevate any look.

The blue hematite nugget beads add a touch of sophistication to the handmade bracelet. Hematite is a powerful and grounding stone known for its protective properties. It has been used for centuries for its ability to shield the wearer from negative energies and provide a sense of stability and clarity. The blue hue of the hematite beads adds a subtle pop of color, adding depth and visual interest to the bracelet.

The stainless steel amour charm bead serves as a focal point, adding a masculine touch to the overall design. The amour charm symbolizes love and affection, reminding the wearer to embrace and express their emotions. The stainless steel material ensures durability and longevity, making this bracelet suitable for everyday wear.
I personally handcraft each piece, making them one of a kind. Each piece is unique like we all are...
Details;
Blue color  nugget shape hematite stone beads

Silver color hematite stone spacers
Amour Stainless steel unique accent bead
Bracelet size 8" on stretchy high quality jewelry cord.

Contact me if you need any adjustments.
Handmade in USA.
Every Ebru Jewelry purchase will arrive wrapped in a gift box
Share