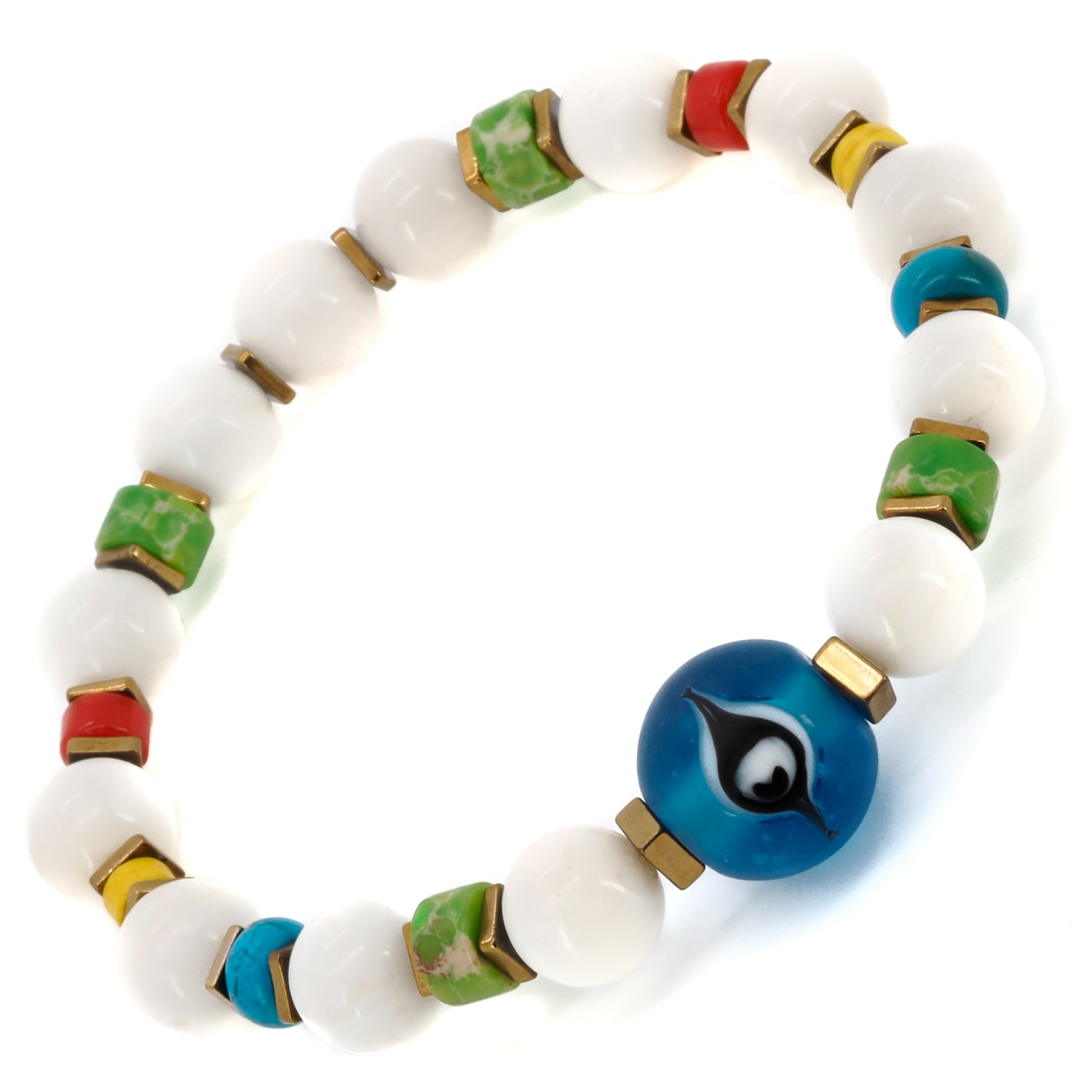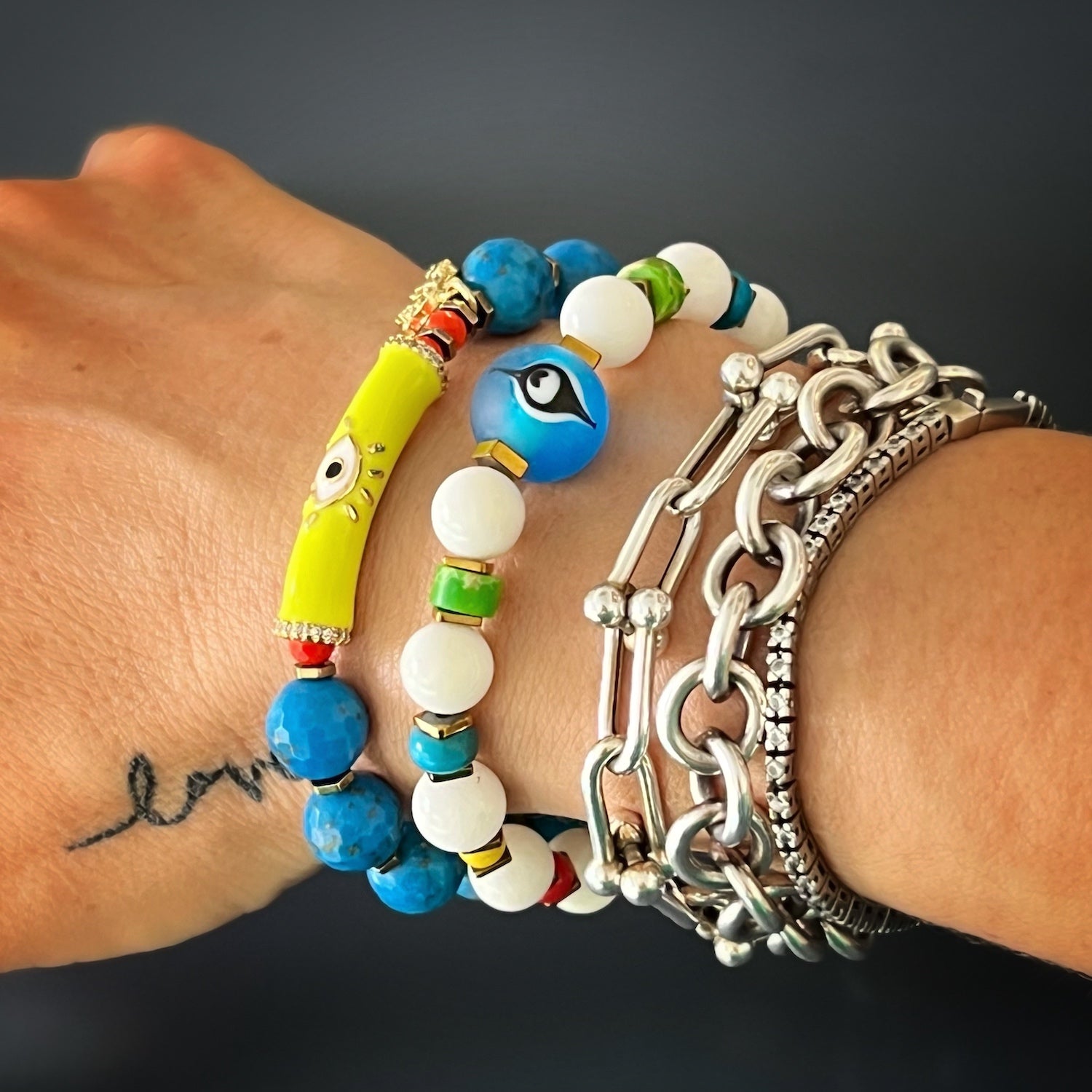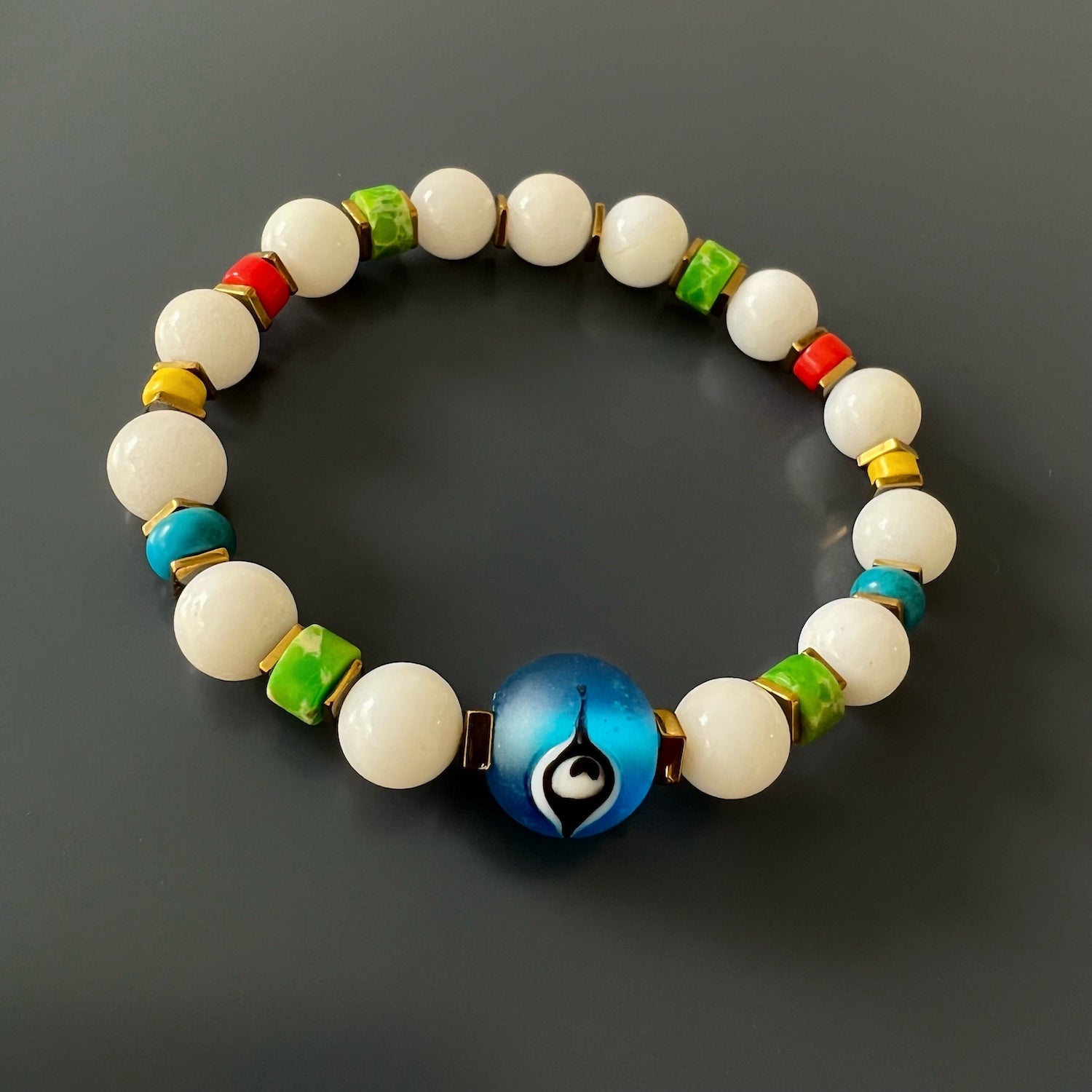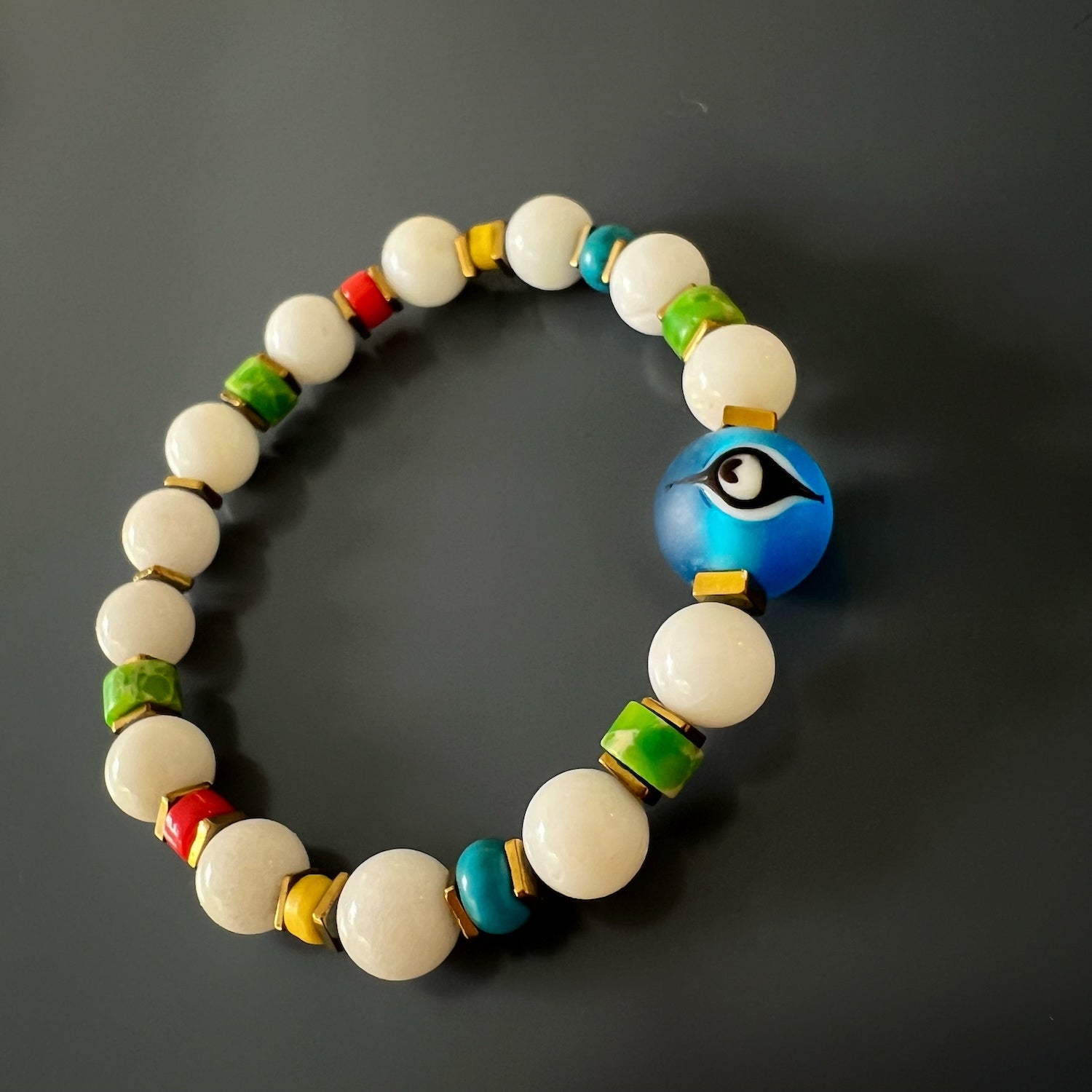 The Blue Evil Eye Bracelet is a captivating and meaningful handmade accessory that seamlessly blends natural beauty with spiritual symbolism. The combination of white agate, turquoise, and green variscite beads creates a harmonious color palette that is both visually stunning and energetically soothing.

At the center of the handmade bracelet, the glass evil eye charm takes the spotlight. The evil eye is a prominent symbol found in many cultures and is believed to provide protection against negative energy and ill intentions. It is thought to deflect harm and bring good fortune to the wearer. The charm serves as a powerful talisman, warding off negativity and promoting a sense of peace and well-being.

White agate beads, known for their calming and balancing properties, enhance the overall energy of the unique bracelet. They are believed to help relieve stress, bring about emotional stability, and promote harmony in relationships. Turquoise beads, with their vibrant blue hues, are associated with protection, healing, and good luck. They are said to bring inner calmness and enhance communication and self-expression. Green variscite beads, with their soothing green tones, are believed to promote love, compassion, and emotional healing.

I personally hand craft each piece, making them one of a kind and meaningful...Each piece is unique like we all are...
Details;
8mm White agate stone beads
Gold color hematite stone spacers
Variscite stone beads
Turquoise stone beads
13mm Glass evil eye bead
Bracelet size 6 1/2" on high quality stretchy jewelry cord.
Contact me if you need any adjustments
Handmade in USA.
Every Ebru Jewelry purchase will arrive wrapped in a gift box
Share