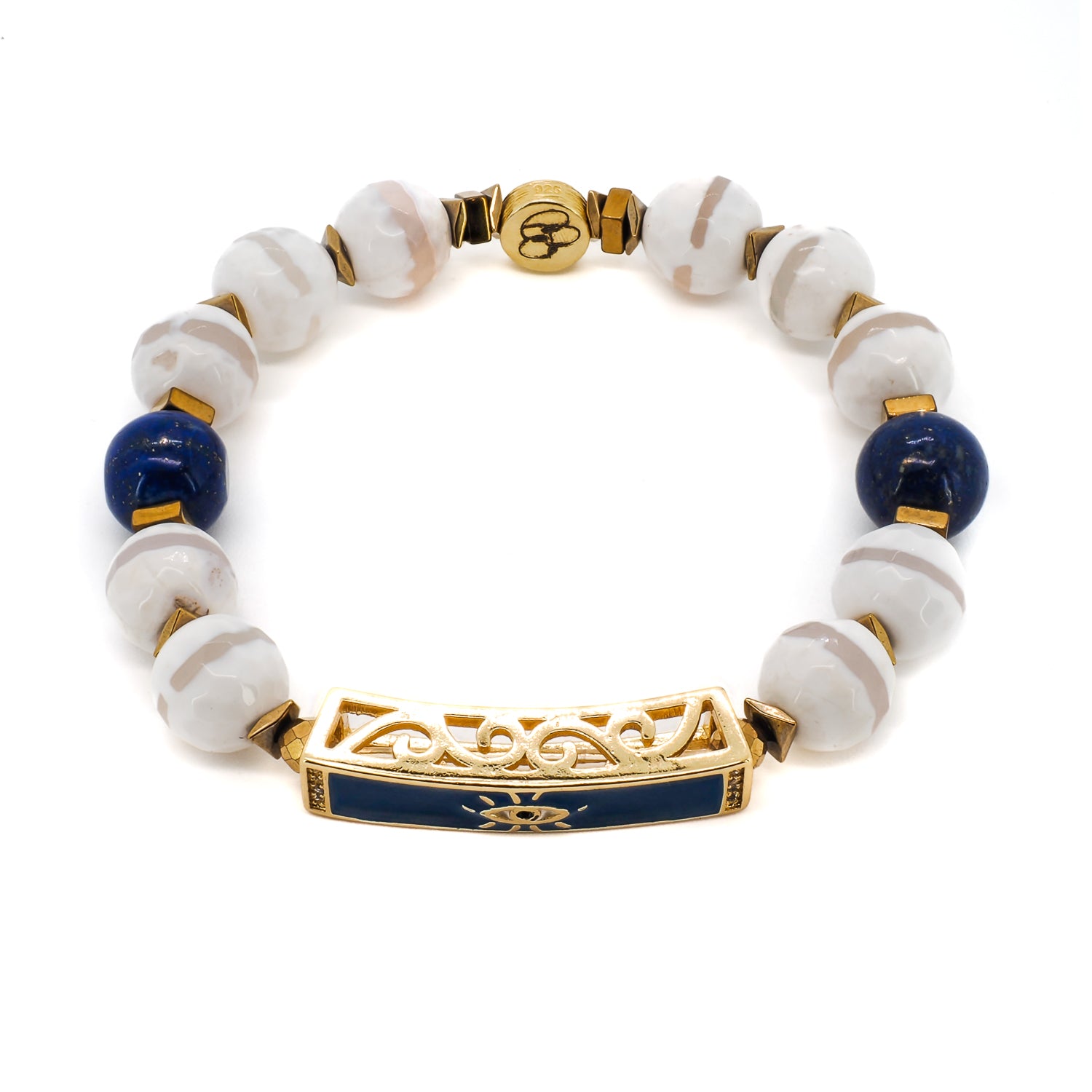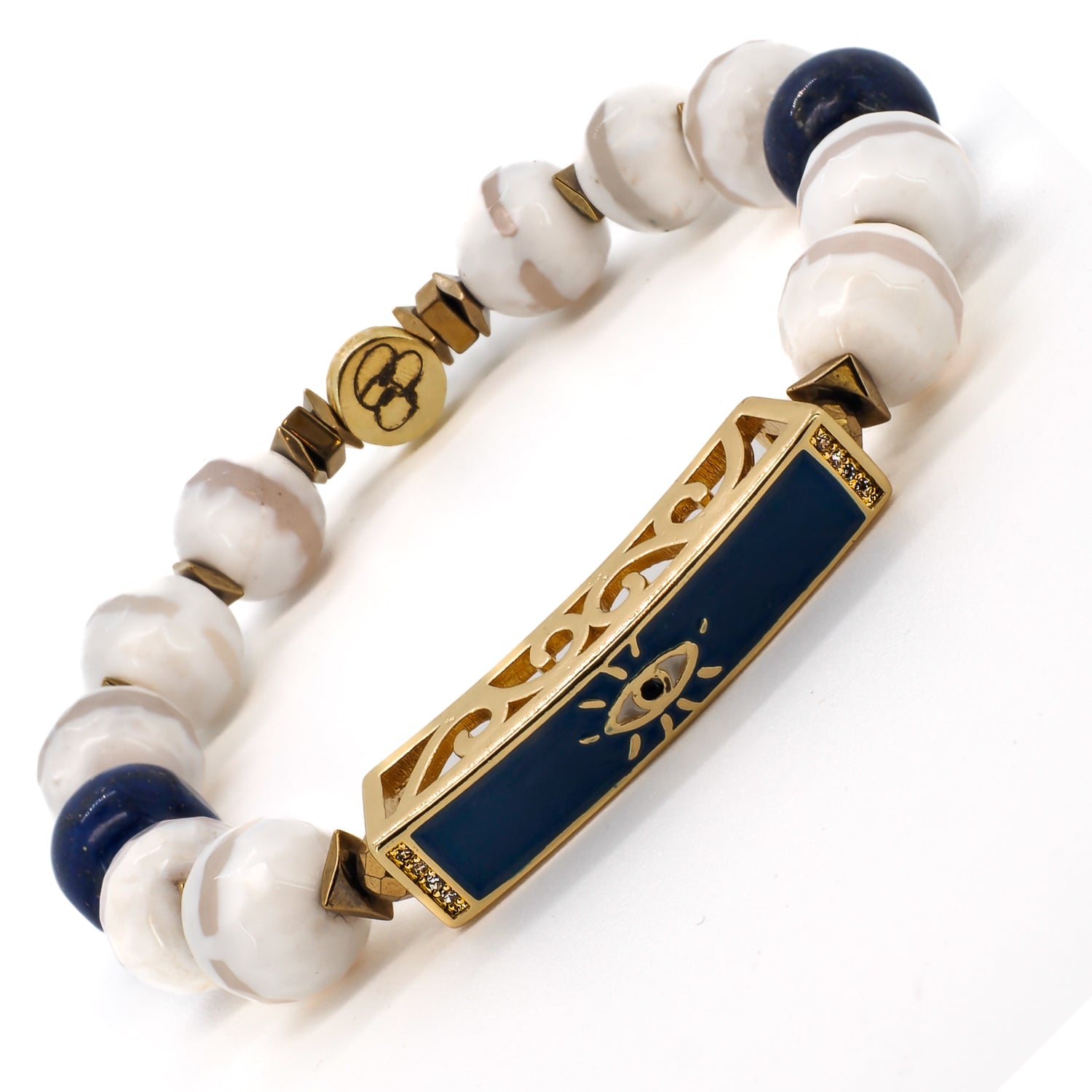 Blue Evil Eye Amulet Beaded Bracelet
The Blue Evil Eye Amulet Beaded Bracelet is a captivating piece of jewelry that combines vibrant style with spiritual significance. This handmade bracelet features beautiful lapis lazuli stone accent bead and a large evil eye charm, creating a unique and eye-catching design.

The evil eye charm is a prominent symbol in various cultures and is revered for its protective properties. The charm is believed to ward off negative energies and ill intent directed towards the wearer. It acts as a shield, reflecting the negativity back to its source and offering protection against the so-called "evil eye." Additionally, the evil eye charm is associated with good luck, bringing positive energy and fortune to the wearer.

I personally hand craft each piece, making them one of a kind and meaningful. Each piece is unique like we all are...
Details;
Gold plated on blue enamel tube evil eye charm
Gold color Hematite stone spacers
10mm Lapis Lazuli stone accent bead
10mm White Nepal Agate stone beads 
925 Sterling silver on 18k gold plated Ebru Jewelry logo bead
Bracelet size 6 1/2" on high quality stretchy jewelry cord.

Contact me if you need any adjustments.
Handmade in USA.
Every Ebru Jewelry purchase will arrive wrapped in a gift box
Share