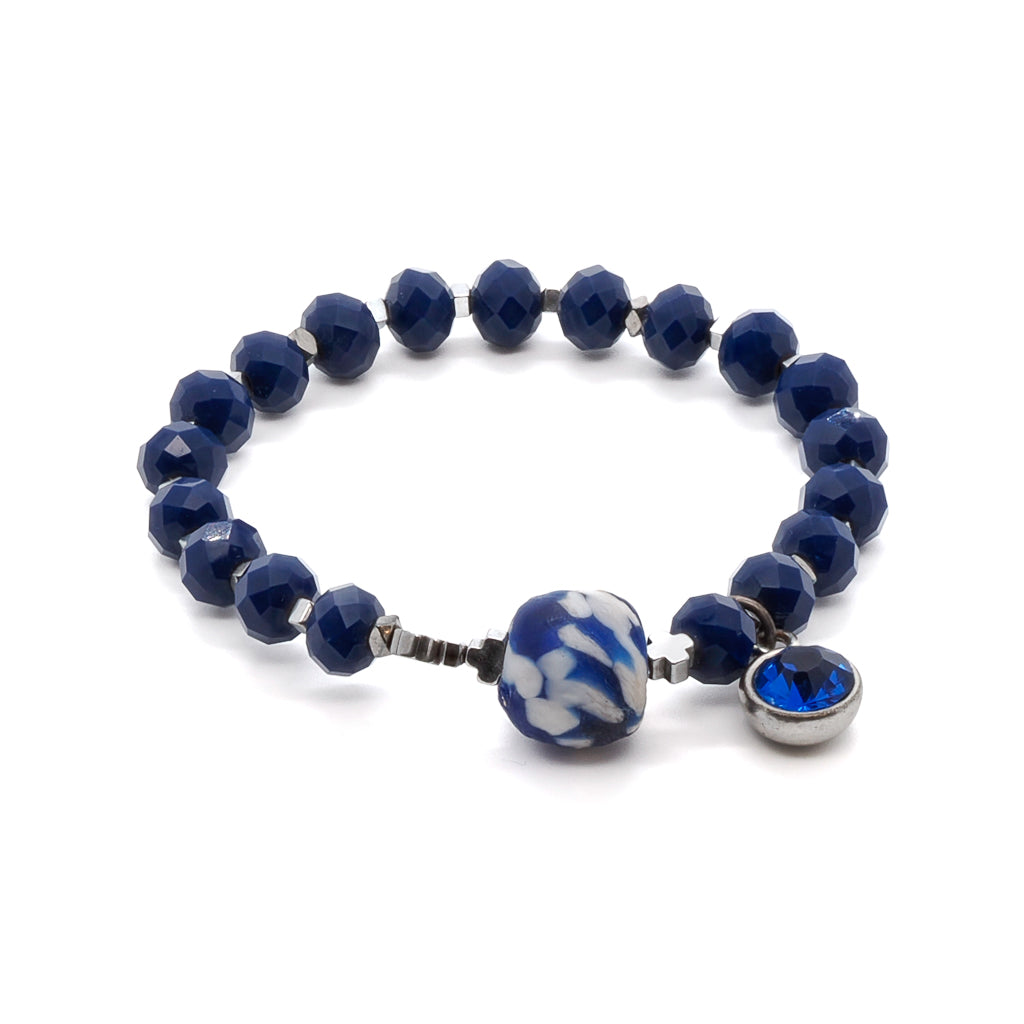 The Blue Crystal Bracelet is a stunning handmade accessory. This simple and unique design features vibrant blue crystal beads that exude a calming energy.

Blue is a color that is scientifically proven to have a calming effect on the mind and body. It is associated with feelings of relaxation, serenity, and inspiration. Wearing blue can help promote a sense of inner peace and provide a soothing influence during times of stress or anxiety.

I personally hand craft each piece, making them one of a kind and meaningful... Each piece is unique like we all are...
Details;
Blue Crystal Beads
Blue And White Large Nepal Bead
Silver Hematite Spacers
Blue Crystal Charm
Bracelet size 6.5" on high quality stretchy jewelry cord.Contact me if you need any adjustments
Handmade in USA
Every Ebru Jewelry purchase will arrive wrapped in a gift box
Share