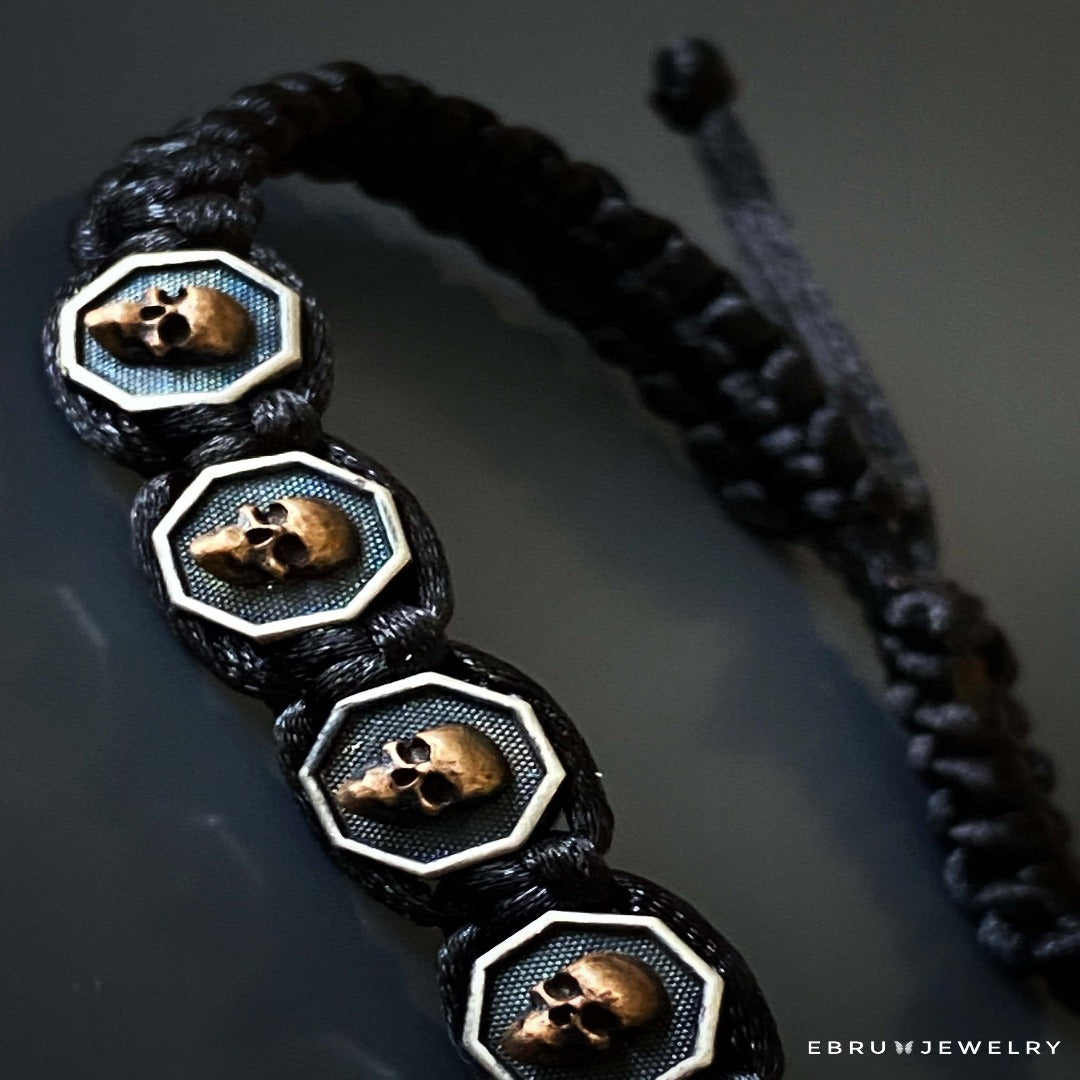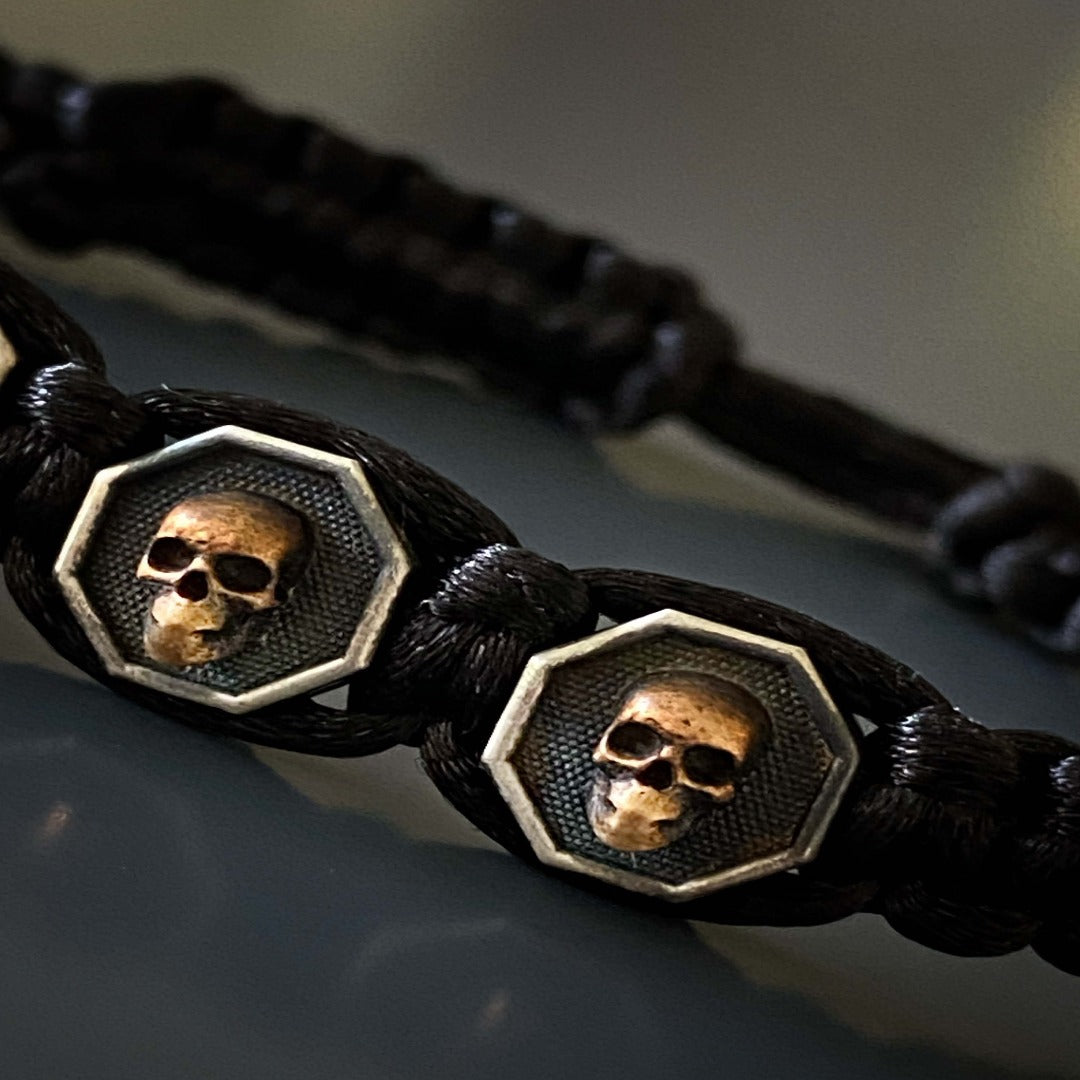 Black Skull Men Woven Bracelet
The Black Skull Men Woven Bracelet is a unique accessory that effortlessly blends style and edginess. With its woven black rope design, this handmade bracelet exudes a sense of rugged sophistication. The combination of silver and bronze skull charms adds a bold and rebellious touch, making it a perfect accessory for those with a unique sense of style.

The sliding closure ensures a comfortable and adjustable fit, allowing the handmade bracelet to be worn by men of various wrist sizes. Its versatility makes it suitable for any occasion, whether it's a casual outing or a more formal event. The sleek and understated color palette of black, silver, and bronze allows the bracelet to effortlessly complement a wide range of outfits.

Wearing the Black Skull Men Woven Bracelet not only adds a stylish and trendy element to your attire but also serves as a personal statement. The skull charms symbolize strength, individuality, and the courage to embrace one's own unique path. It is a reflection of your own boldness and willingness to stand out from the crowd.
I personally hand craft each piece, making them one of a kind and meaningful... Each piece is unique like we all are...
Details;

Black jewelry rope
Bronze and 925 Sterling silver skull charms
Sliding closure adjustable size, 7 1/4"-9 3/4"
Handmade in USA.
Every Ebru Jewelry purchase will arrive wrapped in a gift box
Share