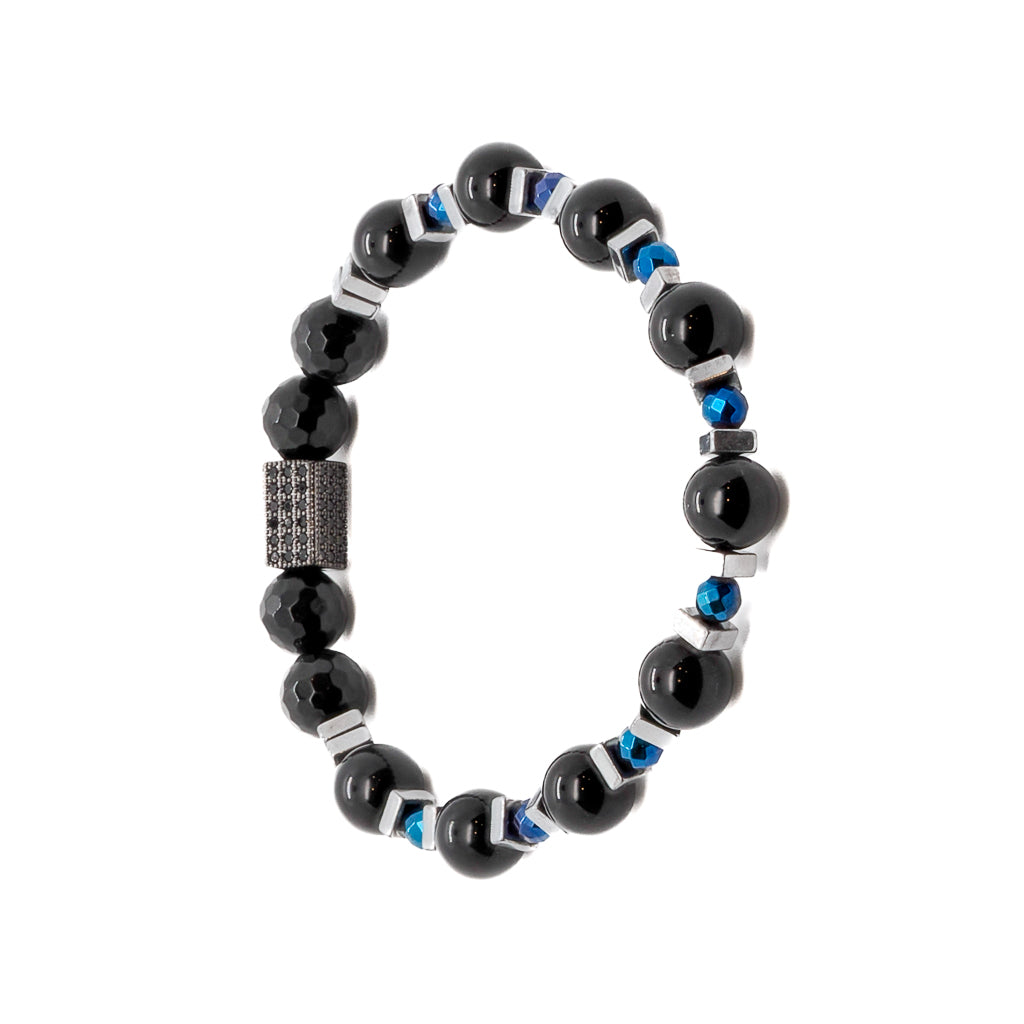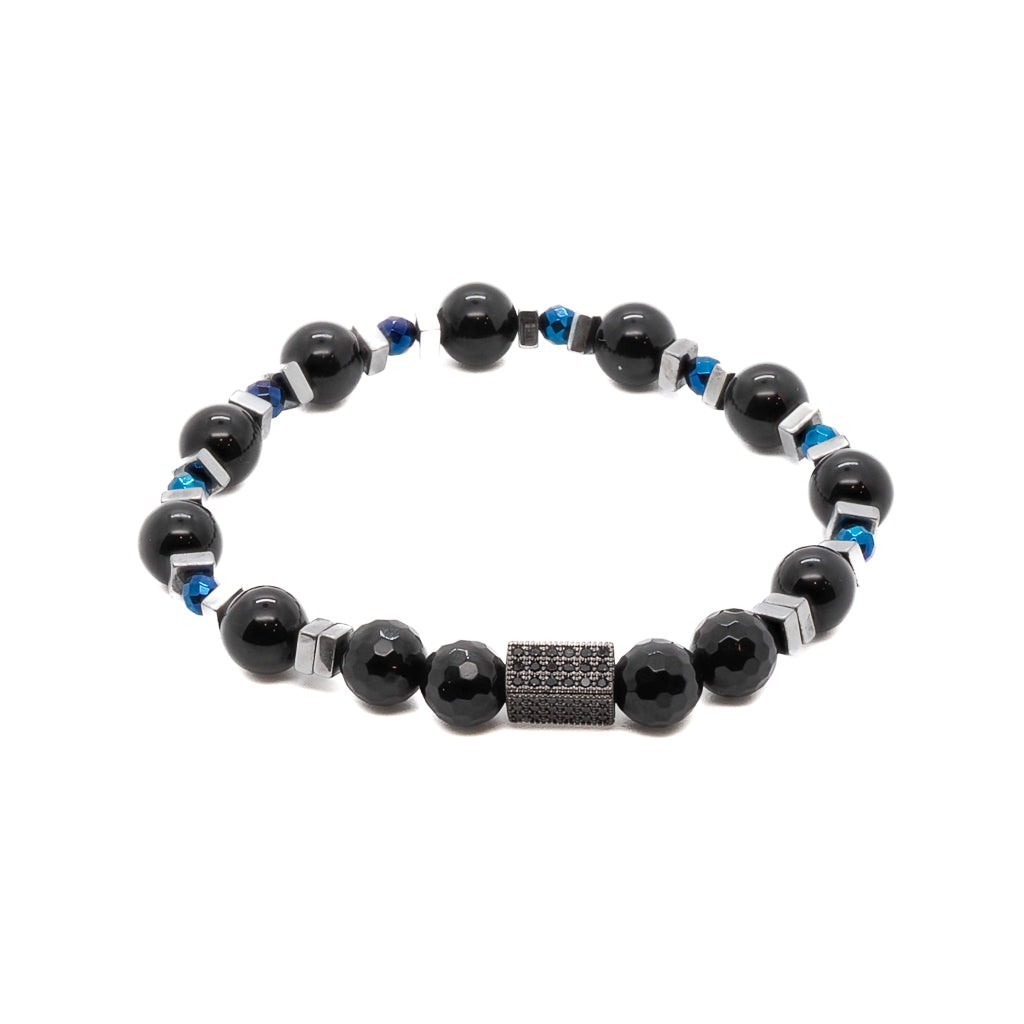 Black Shine Beaded Bracelet
The Black Shine Beaded Bracelet is a unique piece of handmade bracelet features black onyx stone beads, which are known for their protective properties and ability to absorb negative energy. With its deep black color, the black onyx beads exude a sense of elegance and sophistication.

To enhance the handmade bracelet's appeal, I've incorporated silver and blue hematite beads, which add a touch of shimmer and visual interest. The hematite beads not only complement the black onyx stones beautifully but also resonate with the root chakra, promoting stability, balance, and grounding.

The centerpiece of the bracelet is a sparkly black Swarovski charm bead, which adds a touch of glamour and adds to the bracelet's overall elegance. The charm bead catches the light and adds a subtle sparkle, making it a captivating focal point.
I personally hand craft each piece, making them one of a kind and meaningful... Each piece is unique like we all are...
Details;
Black Onyx Stone Beads
Silver Hematite Spacers
Blue Hematite
Black Swarovski Charm Bead
Bracelet size 6.5" on high quality stretchy jewelry cord. Contact me if you need any adjustments
Handmade in USA
Every Ebru Jewelry purchase will arrive wrapped in a gift box
Share