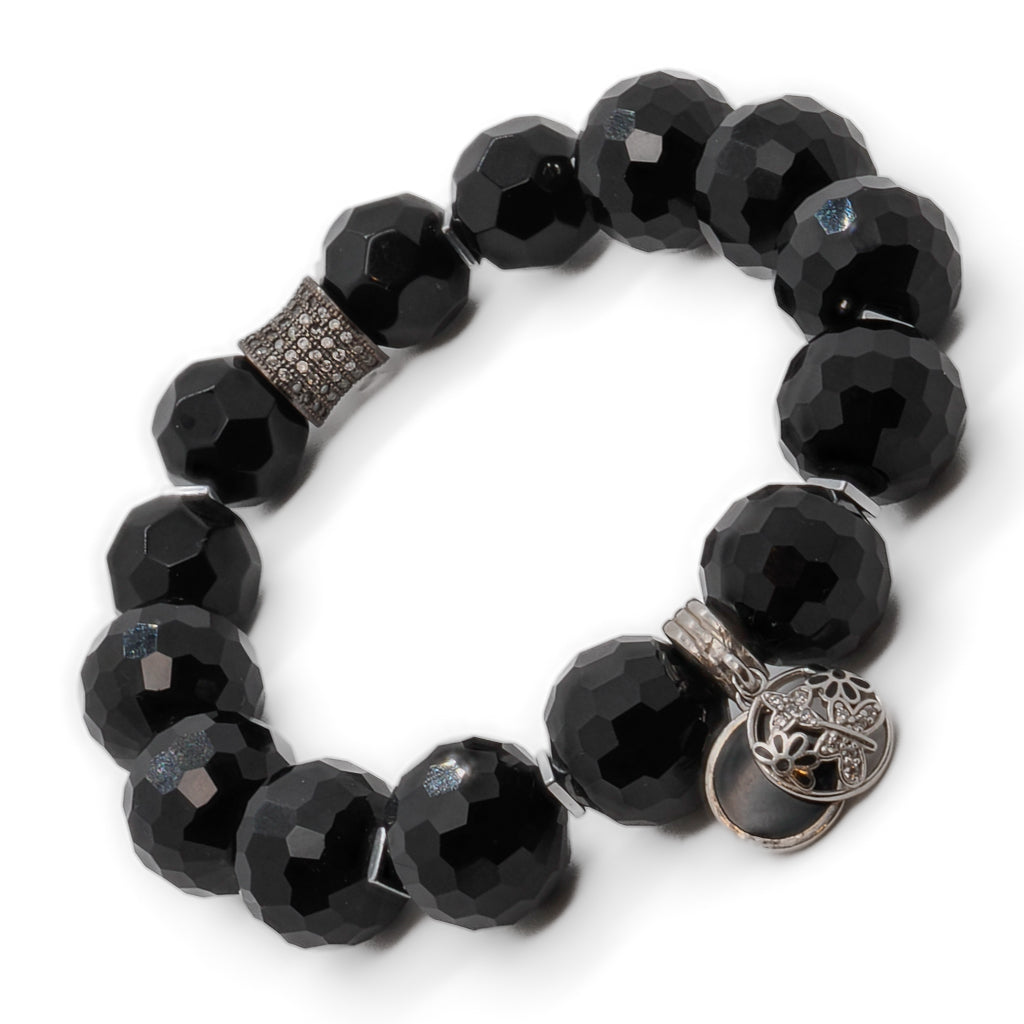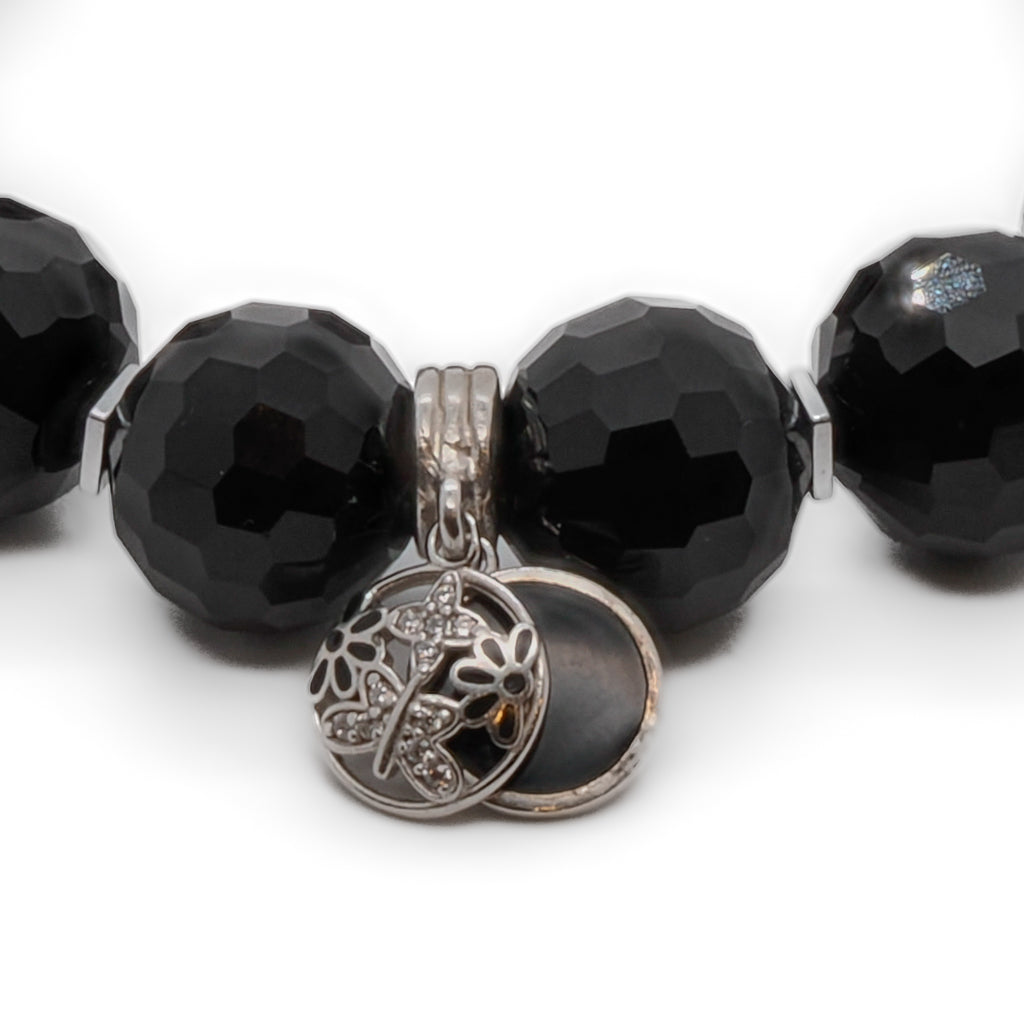 Black Protection Symbol Bracelet
The Black Protection Bracelet is a captivating and meaningful piece of handmade jewelry that showcases the beauty of Onyx stone and the symbolism of the butterfly and hamsa charms. The unique bracelet combines elegance, spirituality, and a touch of glamour to create a truly exquisite accessory.

The centerpiece of the handmade bracelet is the silver and Onyx stone butterfly charm, which adds a whimsical and enchanting element to the design. The butterfly is often associated with transformation and growth, symbolizing the journey of personal and spiritual evolution. Its presence on the handmade bracelet serves as a reminder of the beauty and resilience that can arise from life's transformative experiences.

The handmade bracelet is further adorned with a shimmering Swarovski bead, adding a touch of glamour and sparkle. The Swarovski crystal's radiant brilliance enhances the overall elegance and allure of the piece, catching the light and drawing attention to its intricate details.
I personally hand craft each piece, making them one of a kind and meaningful... Each piece is unique like we all are...
Details;
13mm Faceted Black Onyx Stone Beads
Silver Hematite Spacers
Swarovski Charm Bead with 925 Sterling silver hamsa charm
925 Sterling silver with black onyx stone and zircon butterfly charm
Bracelet size 6.5" on stretchy jewelry cord.

Contact me if you need any adjustments
Handmade in USA.
Every Ebru Jewelry purchase will arrive wrapped in a gift box
Share