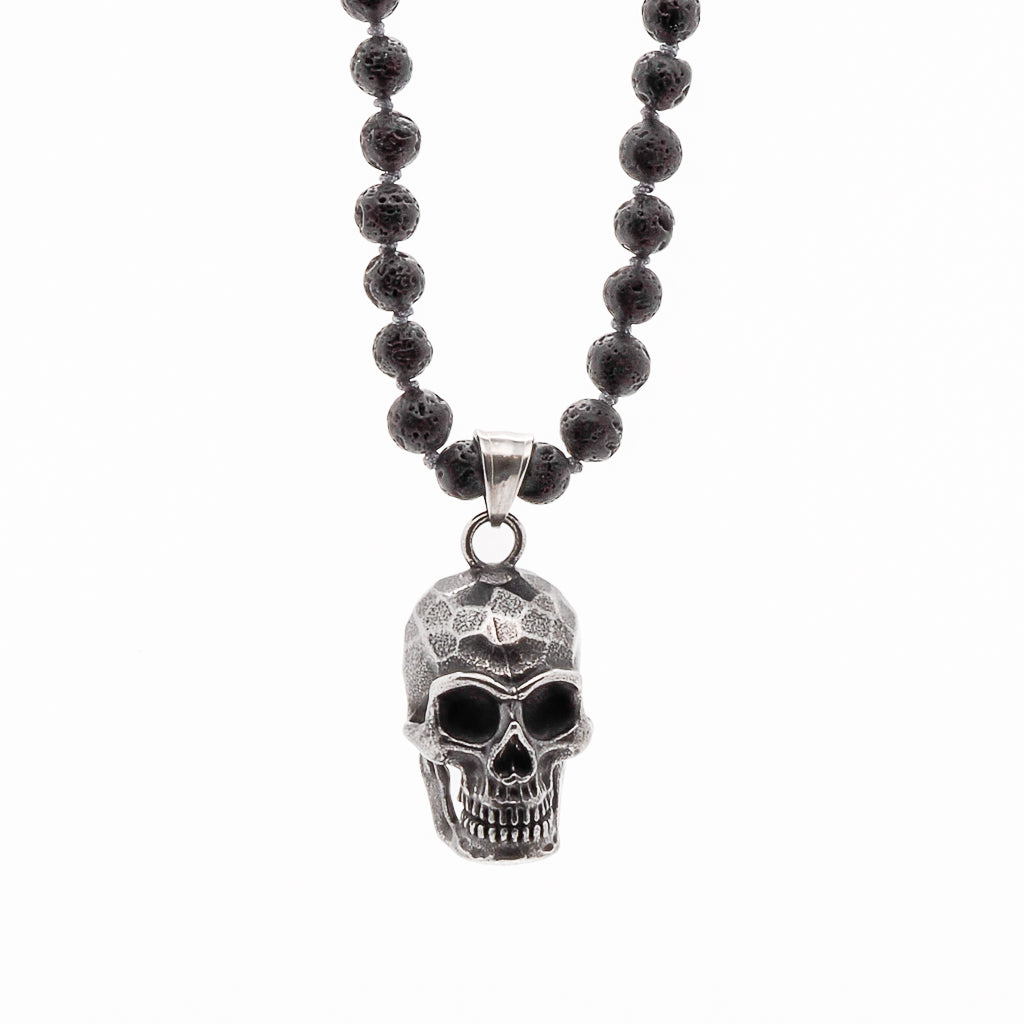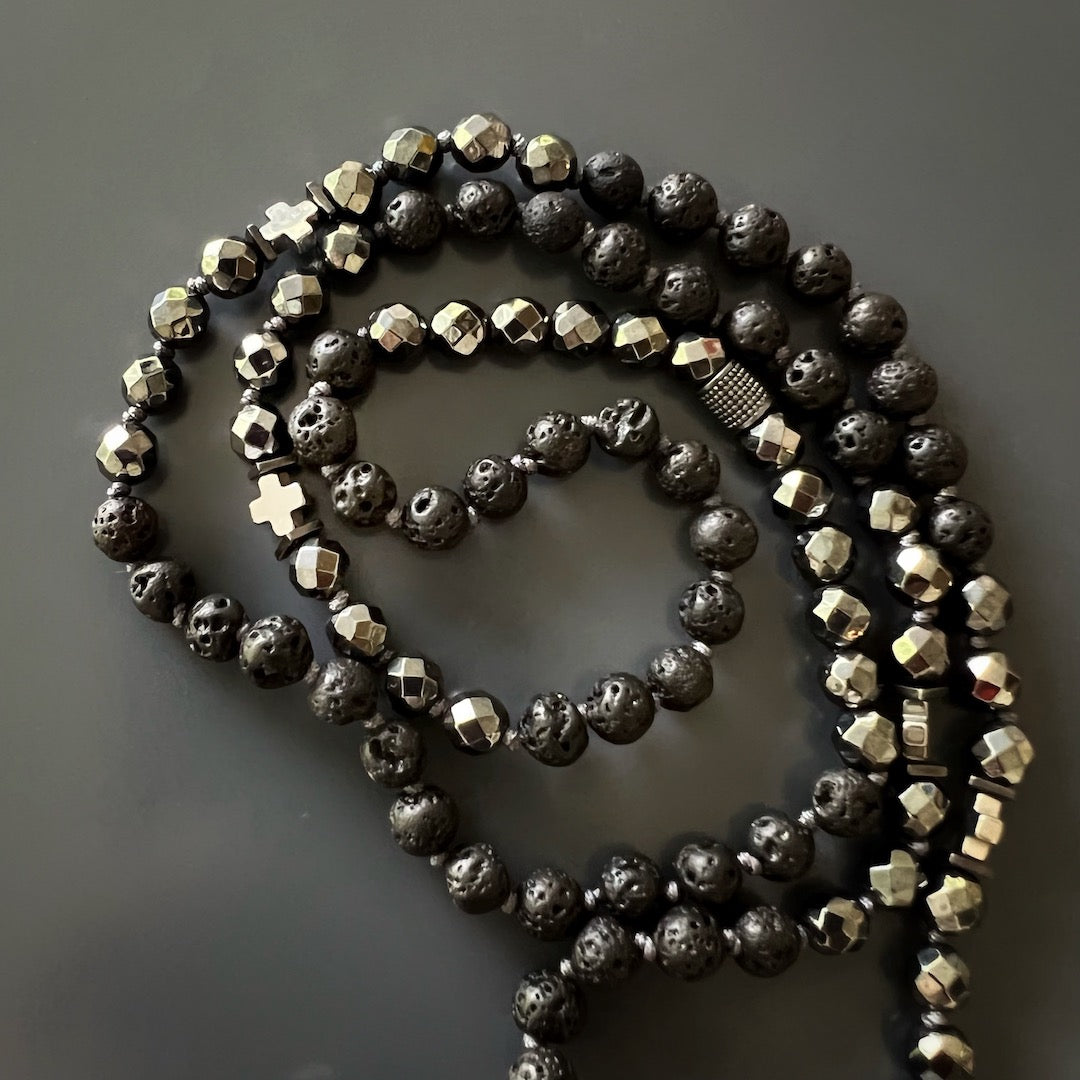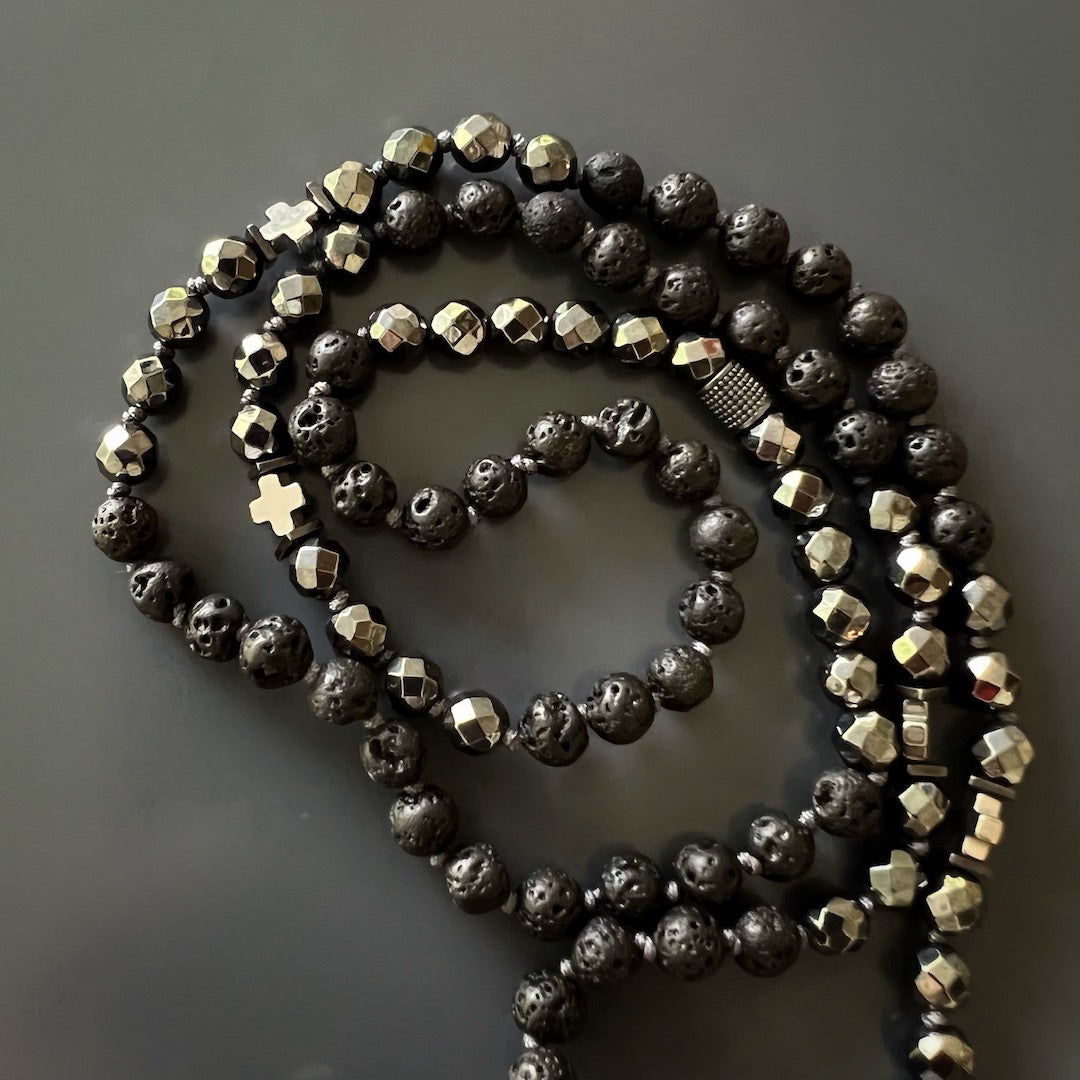 Black Power Skull Beaded Necklace
The Black Power Skull Beaded Necklace is a striking piece of handmade jewelry that combines the raw energy of lava rock stone and the powerful properties of hematite stone. The unique necklace features black lava rock stone beads, which are believed to have calming and grounding effects on the emotions. These beads originate from raw energy and are among the oldest stones in the world. Many individuals who wear lava stone believe that it helps to stabilize and ground the root chakra, promoting a sense of stability and balance.

The handmade necklace also incorporates hematite stone beads, known for their strong protective properties. In fact, hematite was used by Native Americans to create war paint due to its protective powers. Hematite resonates with the root chakra, providing the wearer with clarity of mind and stability. It is a grounding stone that helps to ward off negative energies and promote a sense of strength and protection.

I personally handcraft each piece, making them one of a kind... Each piece is unique like we all are...

Details;
4 mm Natural Hematite Stone Beads

4 mm Natural Lava Rock Stone beads

Silver color hematite plus bead

925 Sterling silver accent bead

Handmade Steel Skull Pendant

Necklace Length 30''
Handmade in USA.
Every Ebru Jewelry purchase will arrive wrapped in a gift box
Share