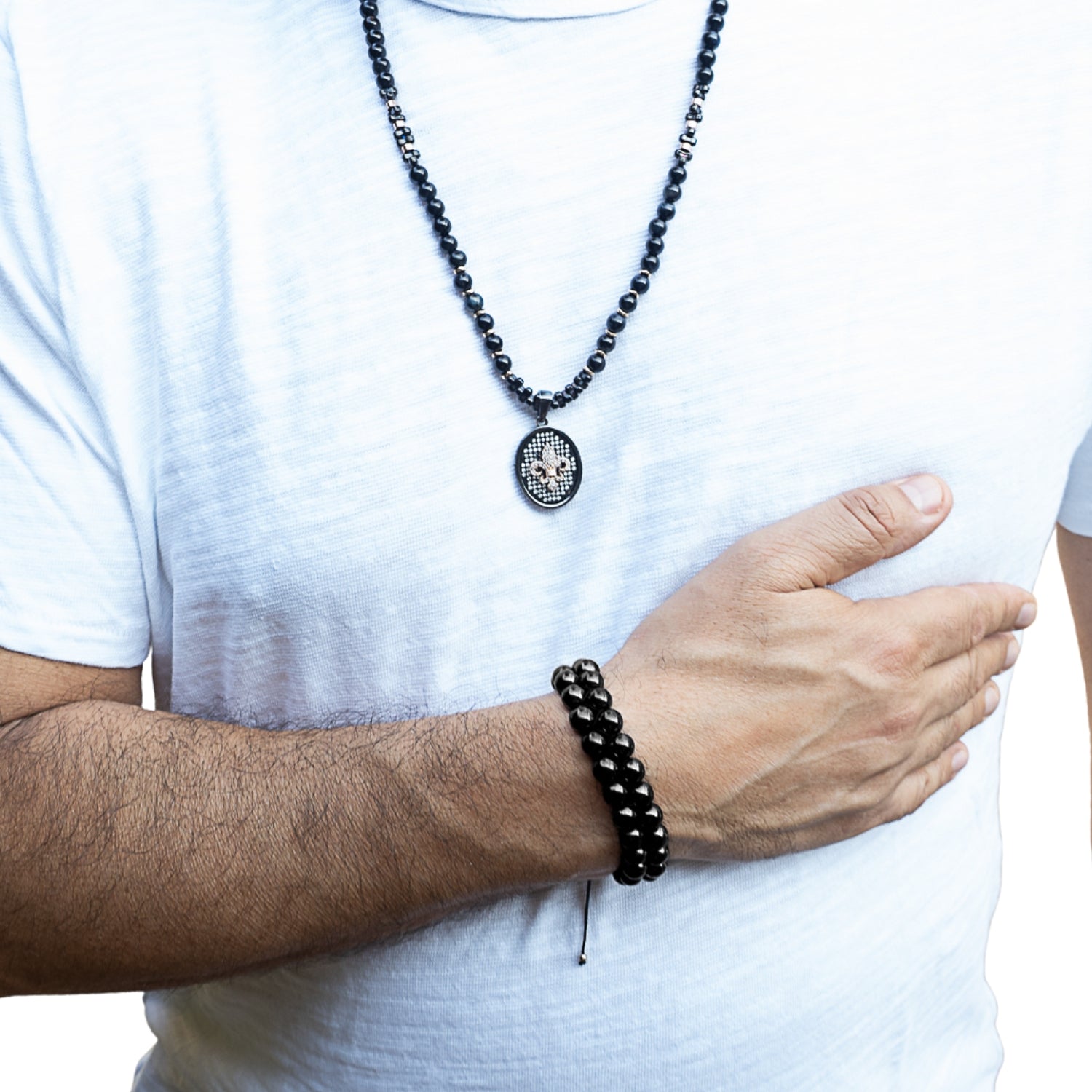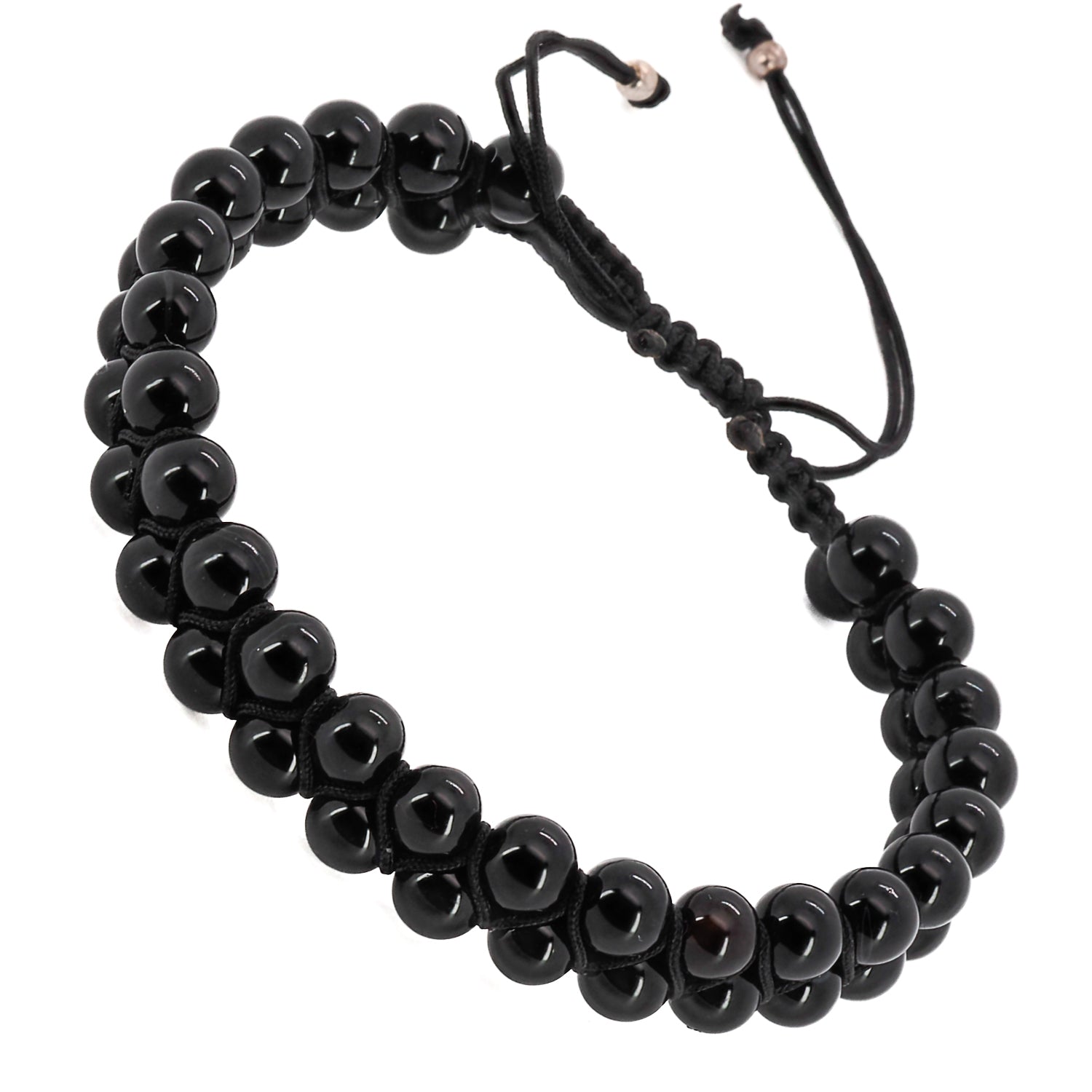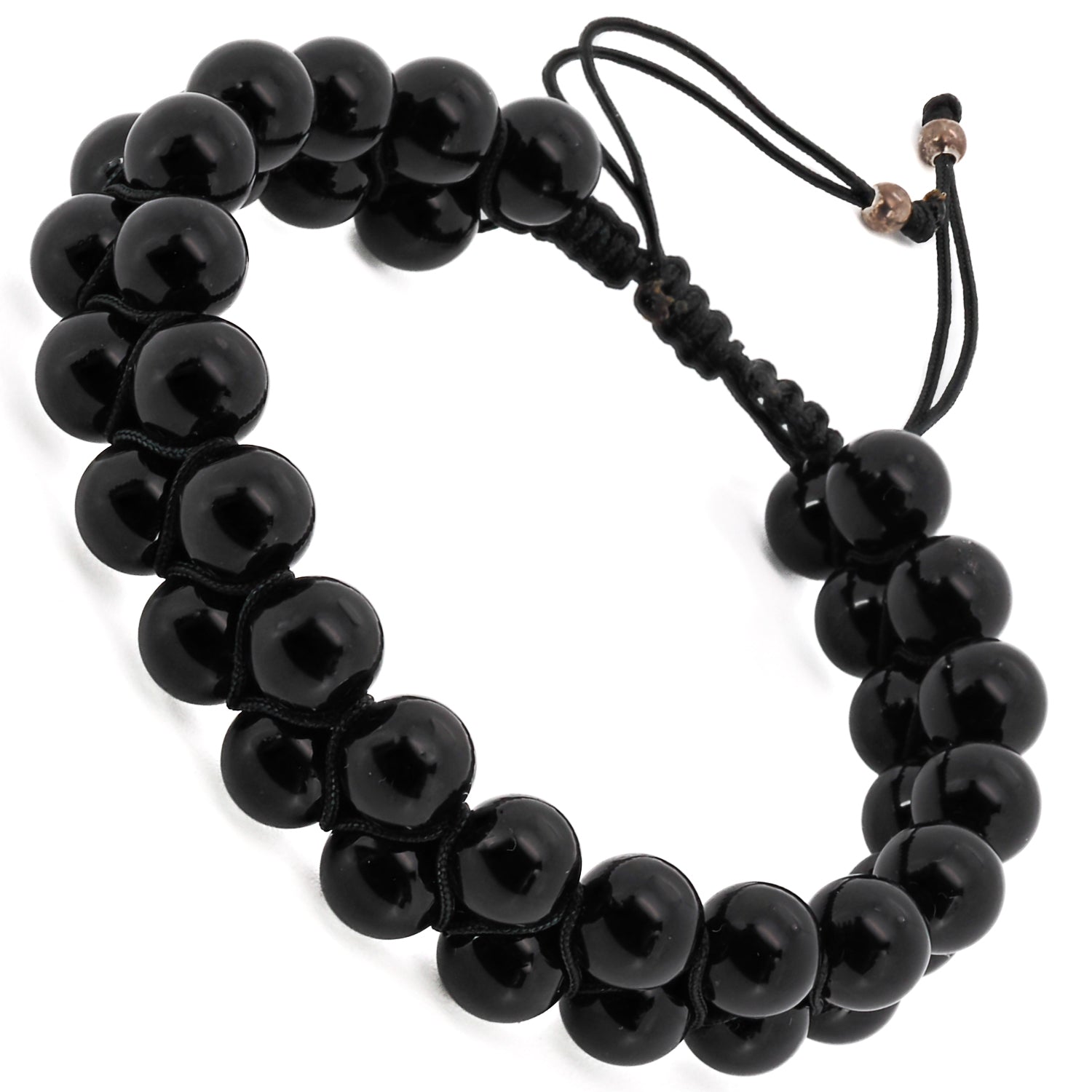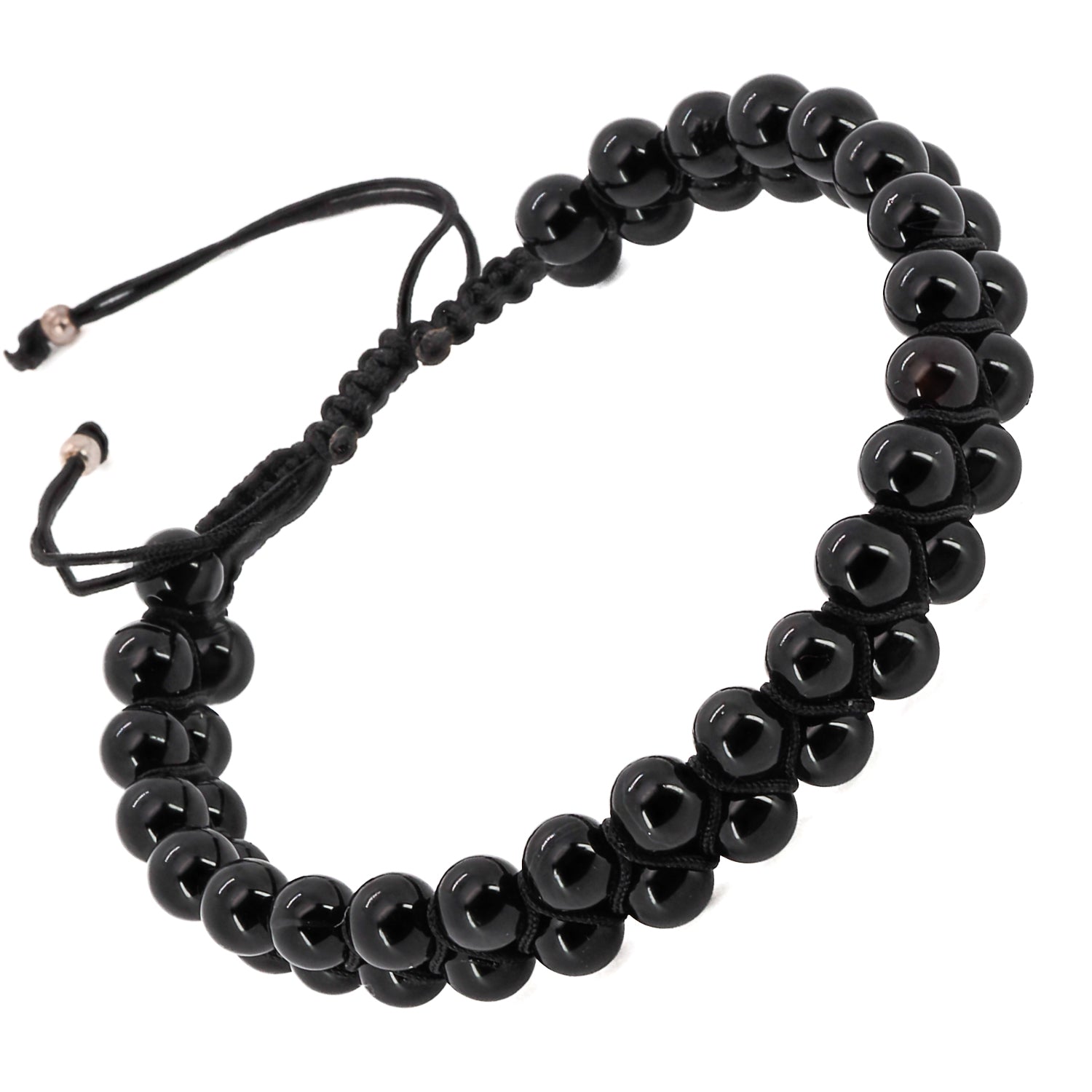 Black Onyx Men's Self Control Beaded Bracelet
The Black Onyx Men's Self Control Beaded Bracelet features high-quality black onyx stones with a matte finish. The natural beauty of the stones is complemented by the simplicity of the design, making this handmade bracelet a versatile accessory that can be worn with a variety of outfits. The beads are strung on a durable black elastic cord, making it easy to slip on and off.

This unique bracelet is a great reminder to stay grounded and focused, even when facing challenging situations. It can help the wearer cultivate inner strength and self-control, allowing them to navigate life's ups and downs with grace and resilience. Whether worn as a fashion accessory or as a tool for personal growth and self-improvement, the black onyx men's self control beaded bracelet is a beautiful and meaningful piece of handmade jewelry.

I personally hand craft each piece, making them one of a kind and meaningful... Each piece is unique like we all are...
Details;
6mm Black Onyx Stone Beads 
Sterling Silver Beads
Size Adjustable 
Handmade in USA.
Every Ebru Jewelry purchase will arrive wrapped in a gift box
Share