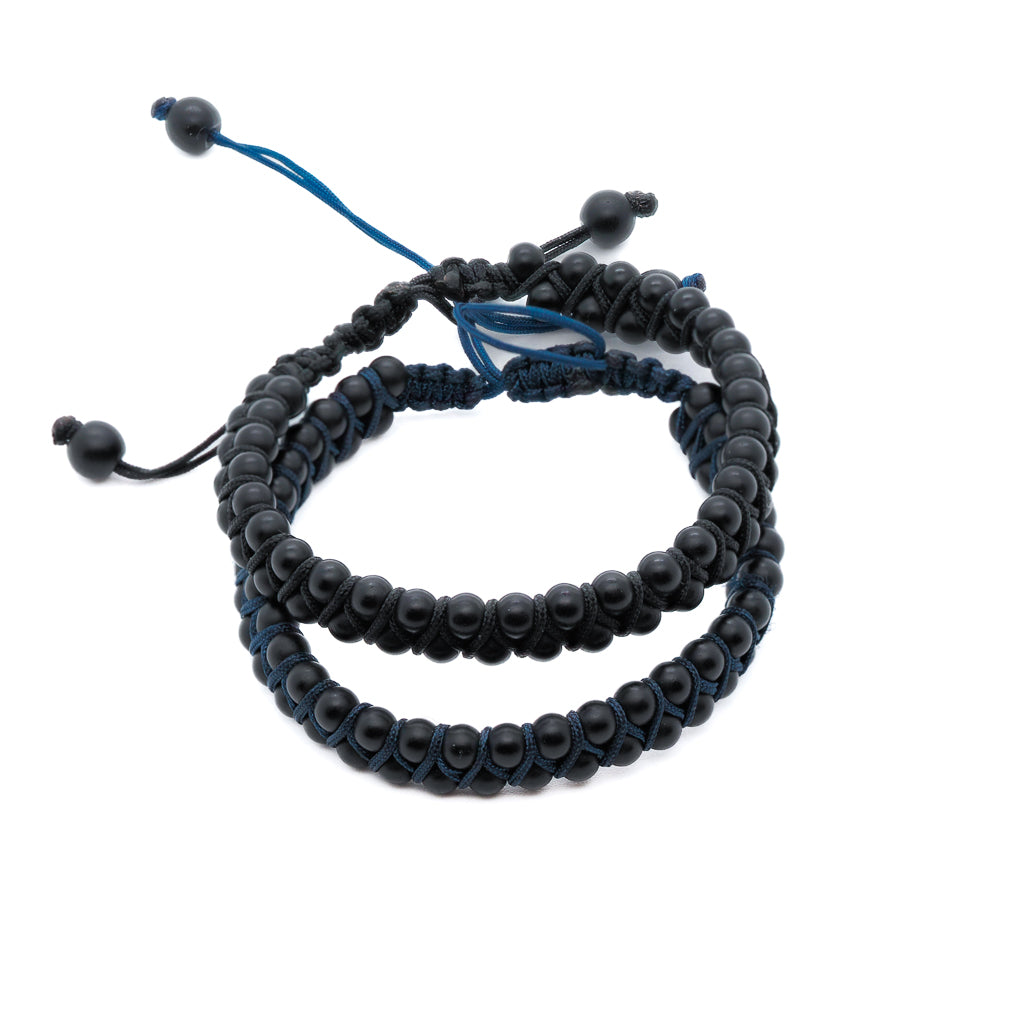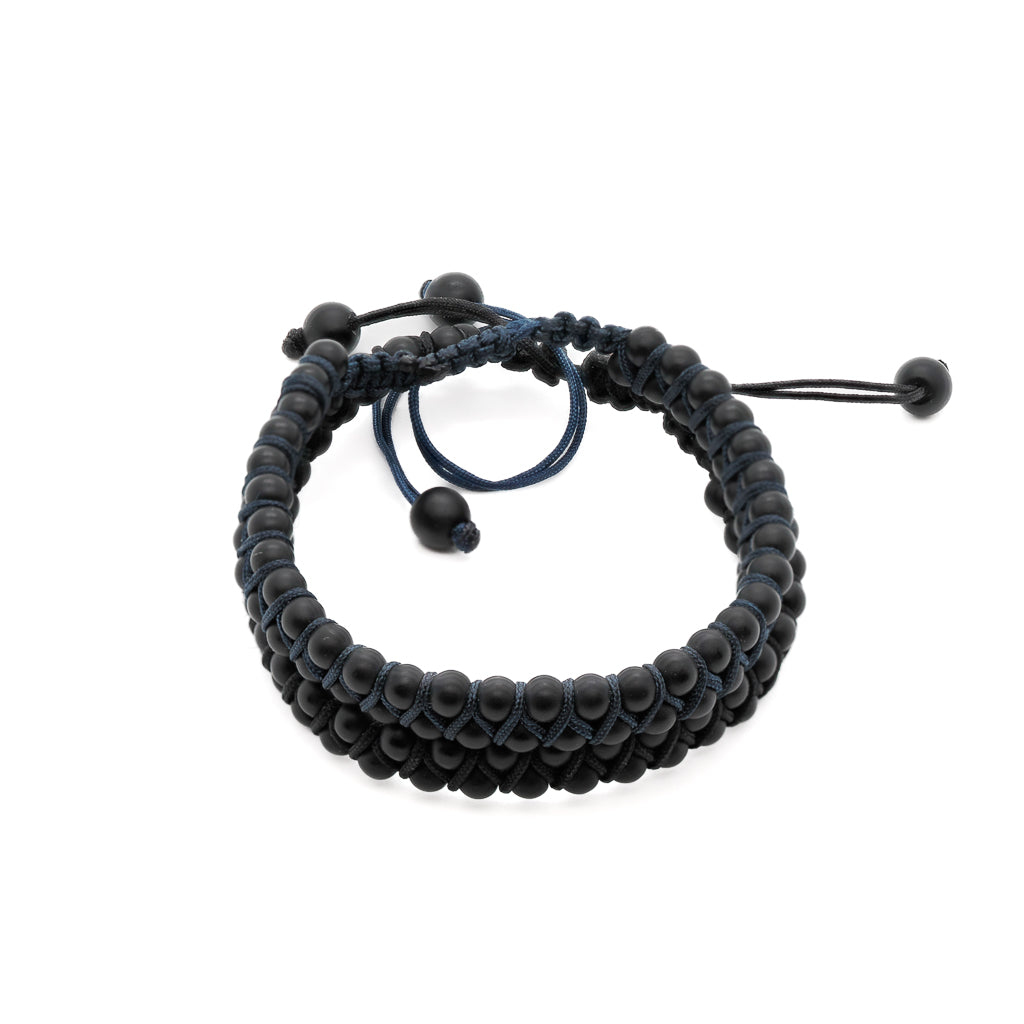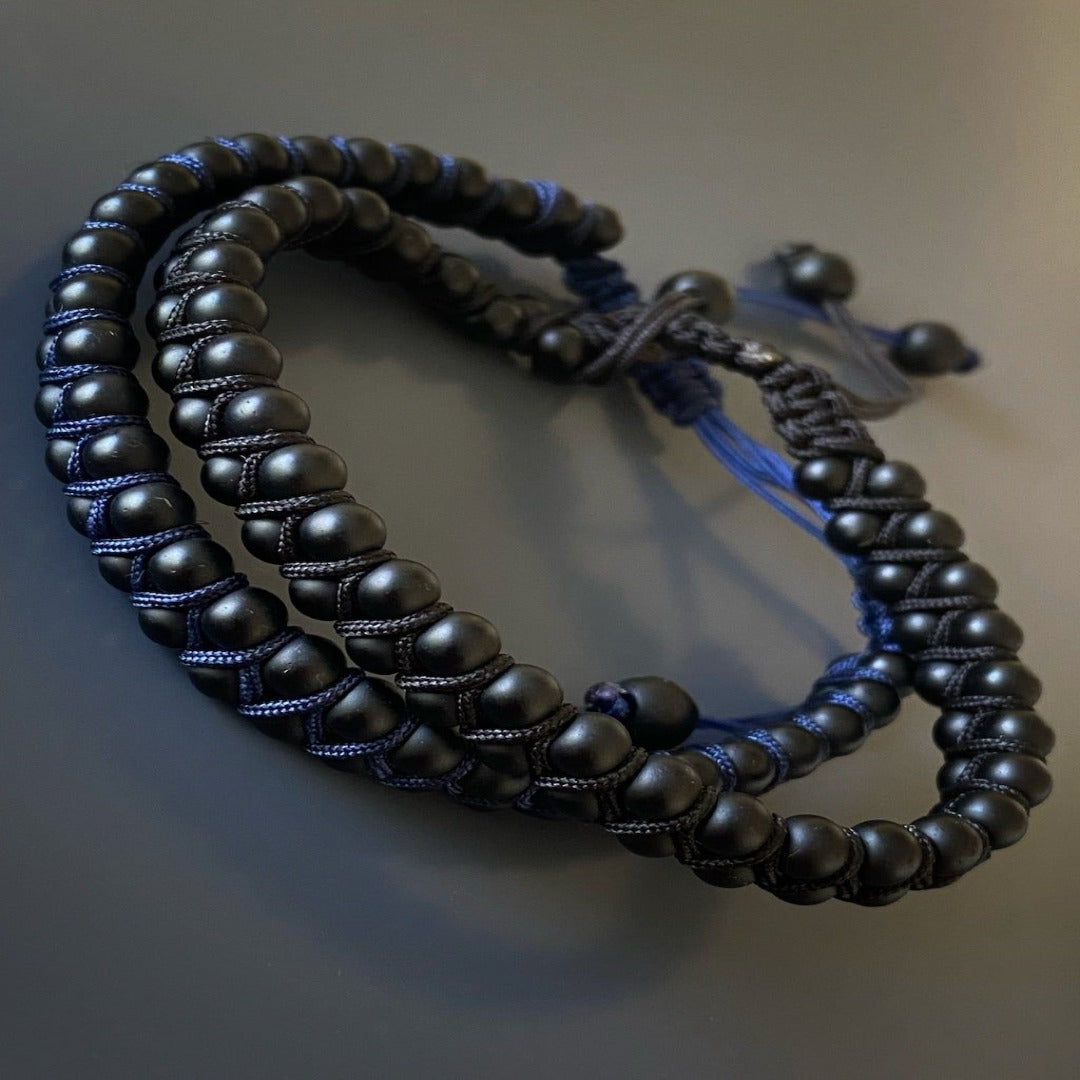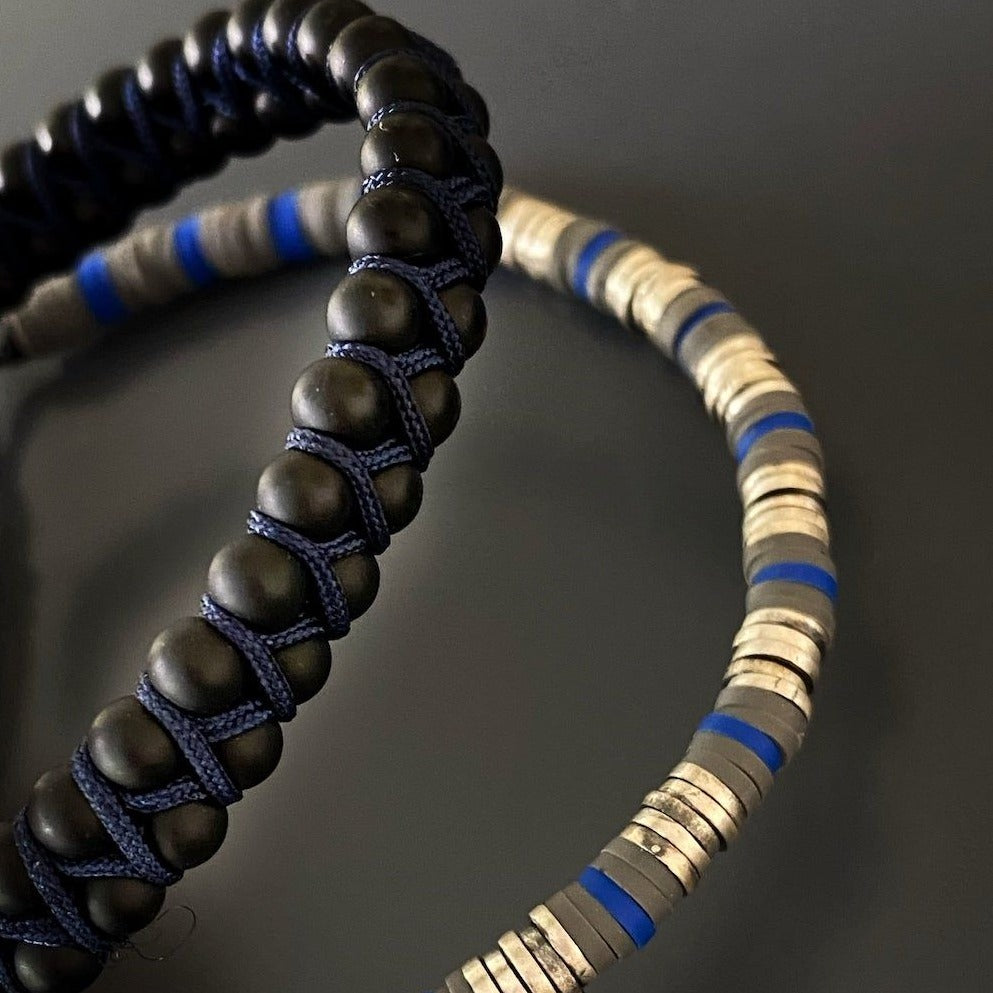 Black Onyx Men Braided Bracelet
The Black Onyx Men Braided Bracelet is a sleek and stylish piece of handmade jewelry that is perfect for any occasion. It is handcrafted using high-quality jewelry rope and matte black onyx stones, which give the unique bracelet a natural and rugged look. Onyx Crystal is said to resonate with the root chakra, providing the wearer with strength, support, and protection. It is believed to be a powerful stone for those on a spiritual journey, helping to promote personal growth and change.

The simple yet striking design of the bracelet makes it a versatile accessory that can be worn with any outfit, from casual to formal. The bracelet is available in your choice of navy or black jewelry rope, allowing you to customize the look to your personal style. Whether worn alone or layered with other bracelets, the Black Onyx Men Braided Bracelet is a beautiful and meaningful addition to any jewelry collection.
I personally hand craft each piece, making them one of a kind and meaningful... Each piece is unique like we all are...
Details;
4mm Matte black onyx stones beads
High quality jewelry rope blue and black options
Adjustable size 6 1/2"-9"
Handmade in USA
Every Ebru Jewelry purchase will arrive wrapped in a gift box
Share