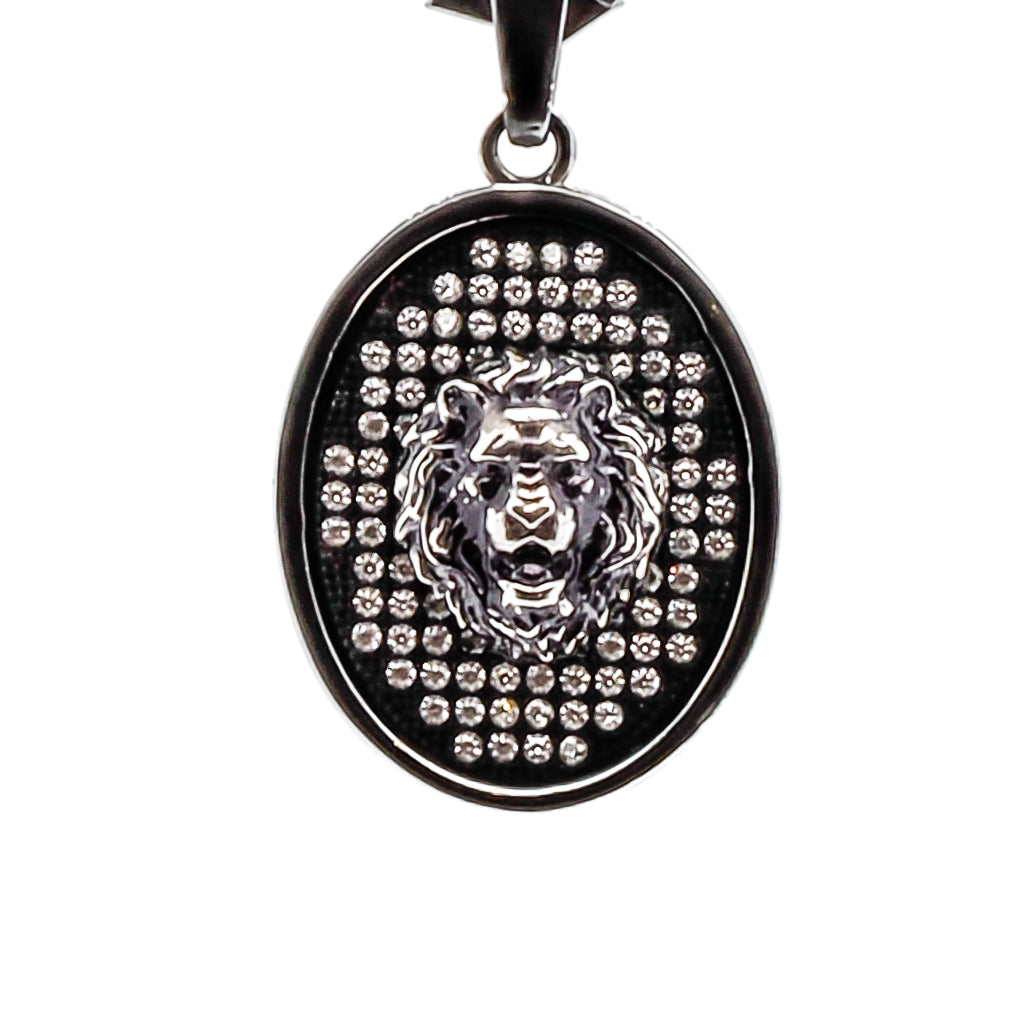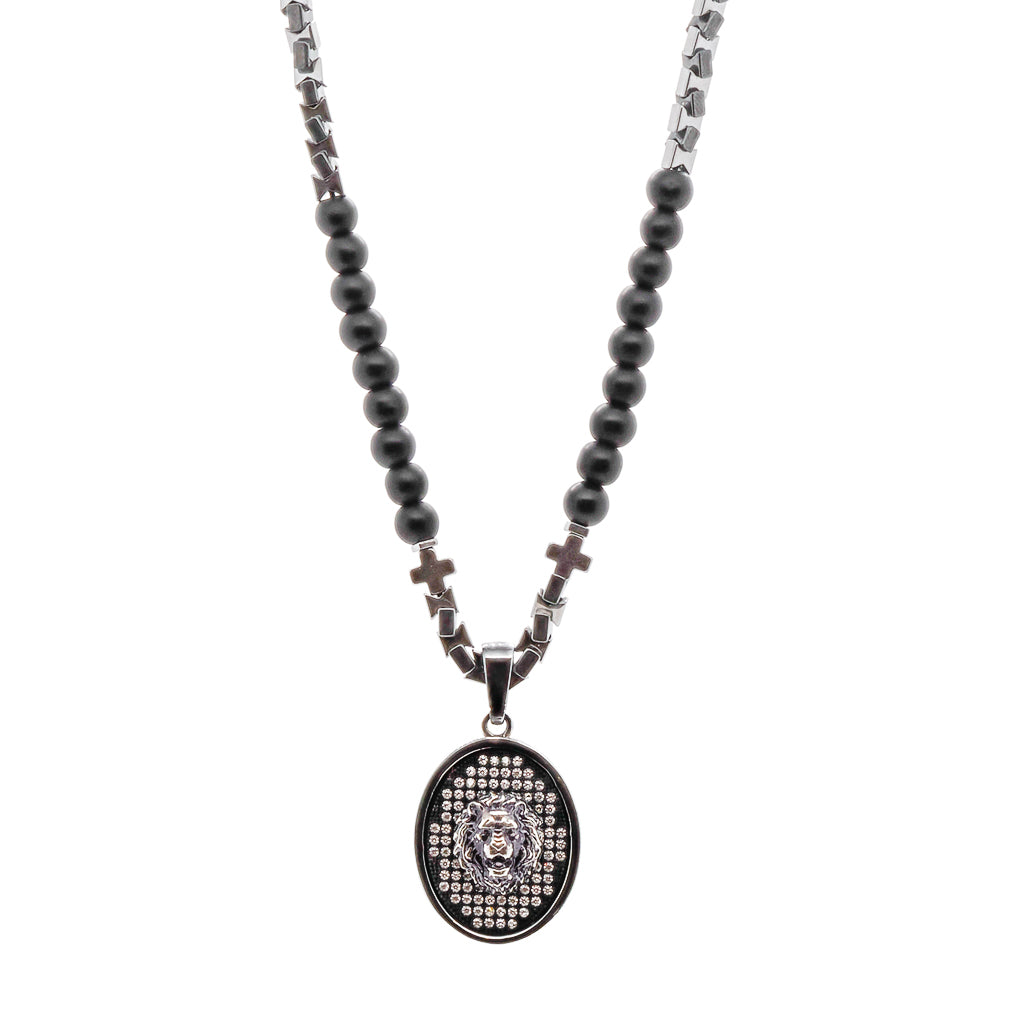 Black Onyx Lion Men's Beaded Necklace
The Black Onyx Lion Men's Beaded Necklace is a bold and striking handmade accessory that combines style and symbolism. The black onyx beads add a touch of elegance to the necklace, while the 925 Solid Silver Lion Pendant serves as the centerpiece and embodies the strength, courage, and majesty of the king of the beasts.

This unique necklace is perfect for men who want to make a statement with their accessories and show off their powerful and regal side. The combination of the black onyx beads and the lion pendant creates a harmonious balance between elegance and strength.

The black onyx beads is known for its protective qualities, making this handmade necklace not only stylish but also spiritually significant. The stone is said to provide strength and support during difficult times and to help the wearer stay grounded and focused.
I personally hand craft each piece, making them one of a kind and meaningful...Each piece is unique like we all are..
Details;
6mm black onyx beads

Silver color hematite stone beads
925 solid silver Ebru Jewelry logo bead
Handmade 925 Solid Silver Lion Pendant with Swarovski Crystals
Necklace Length optional 18'' and  22"  
Pendant 1''

Handmade in USA.
Every Ebru Jewelry purchase will arrive wrapped in a gift box
Share