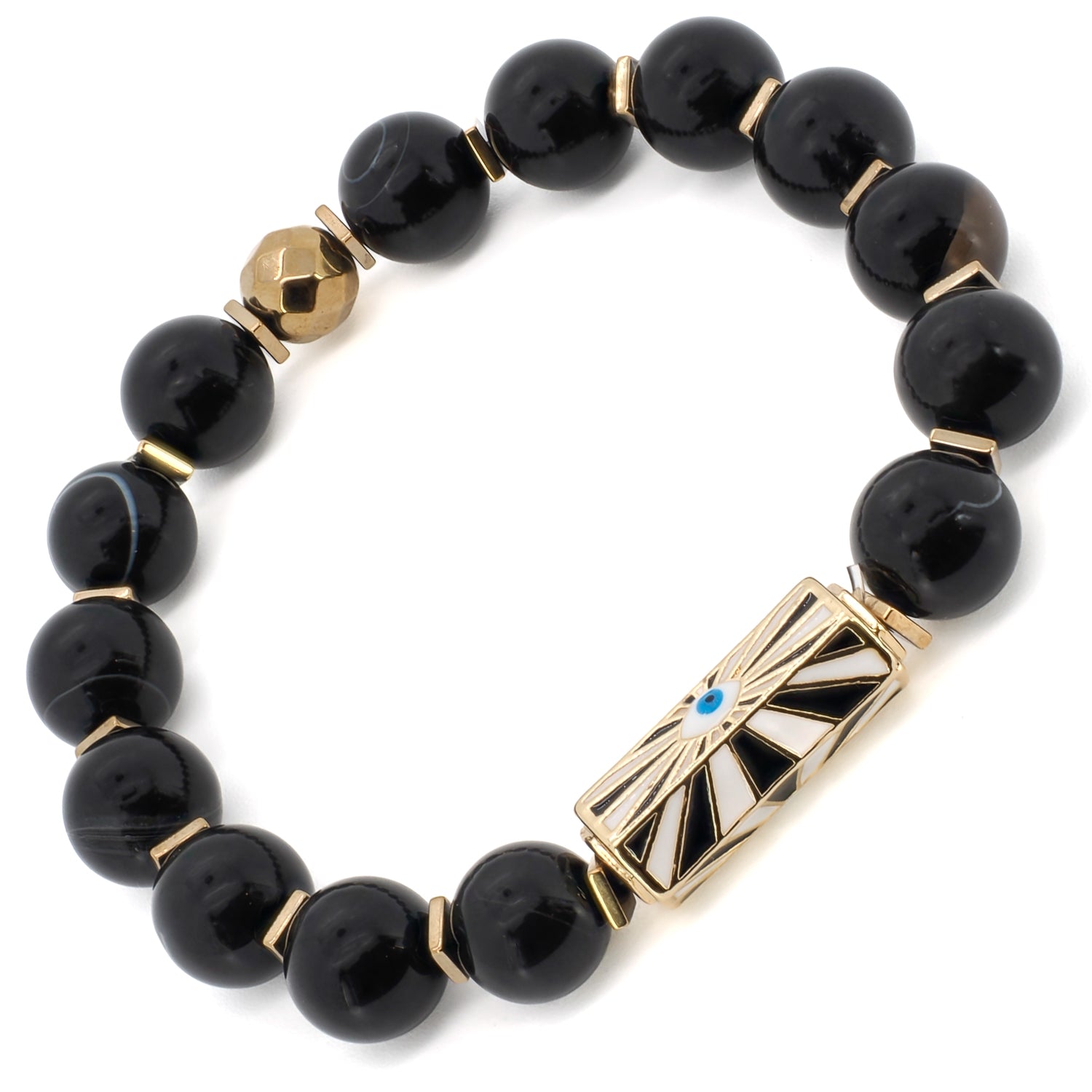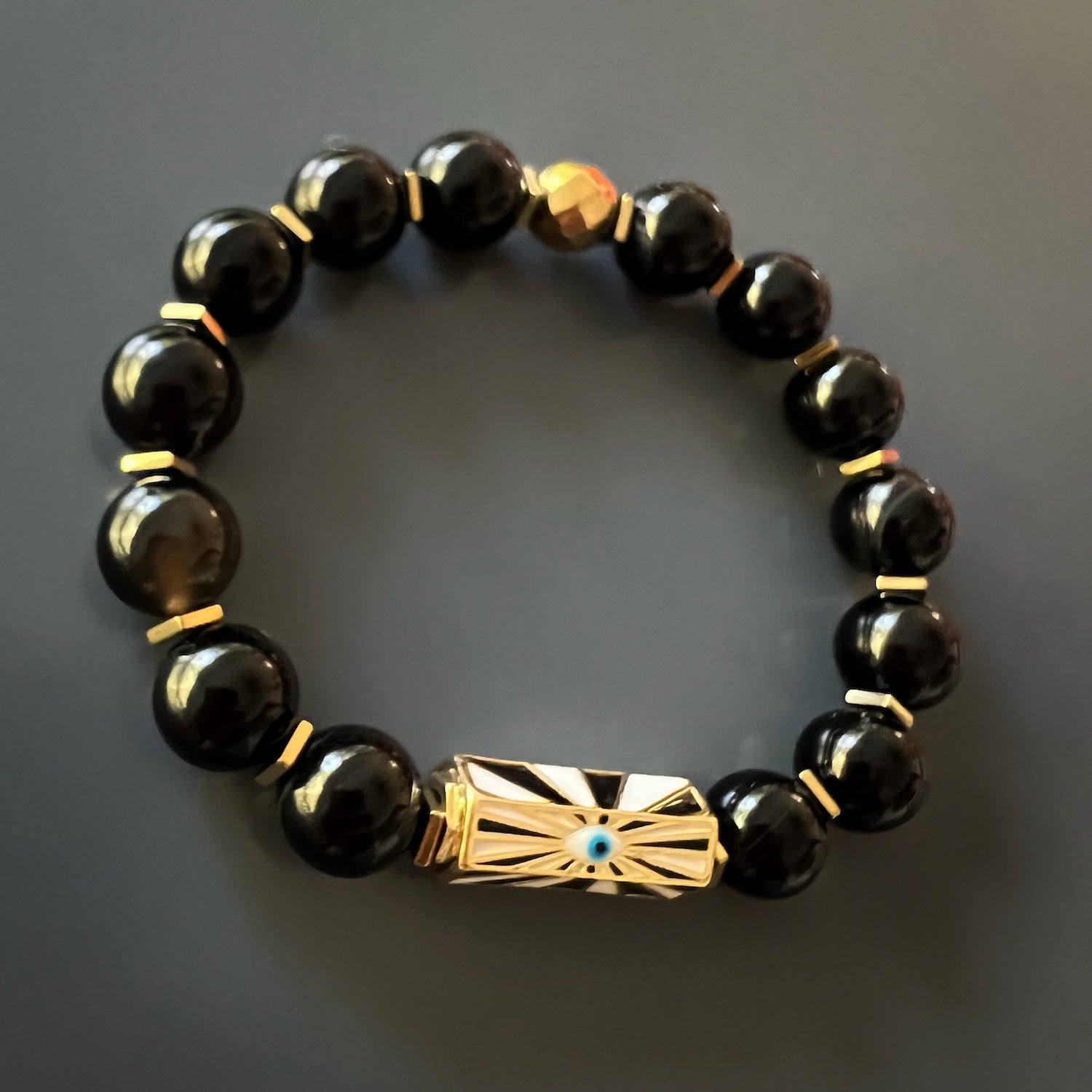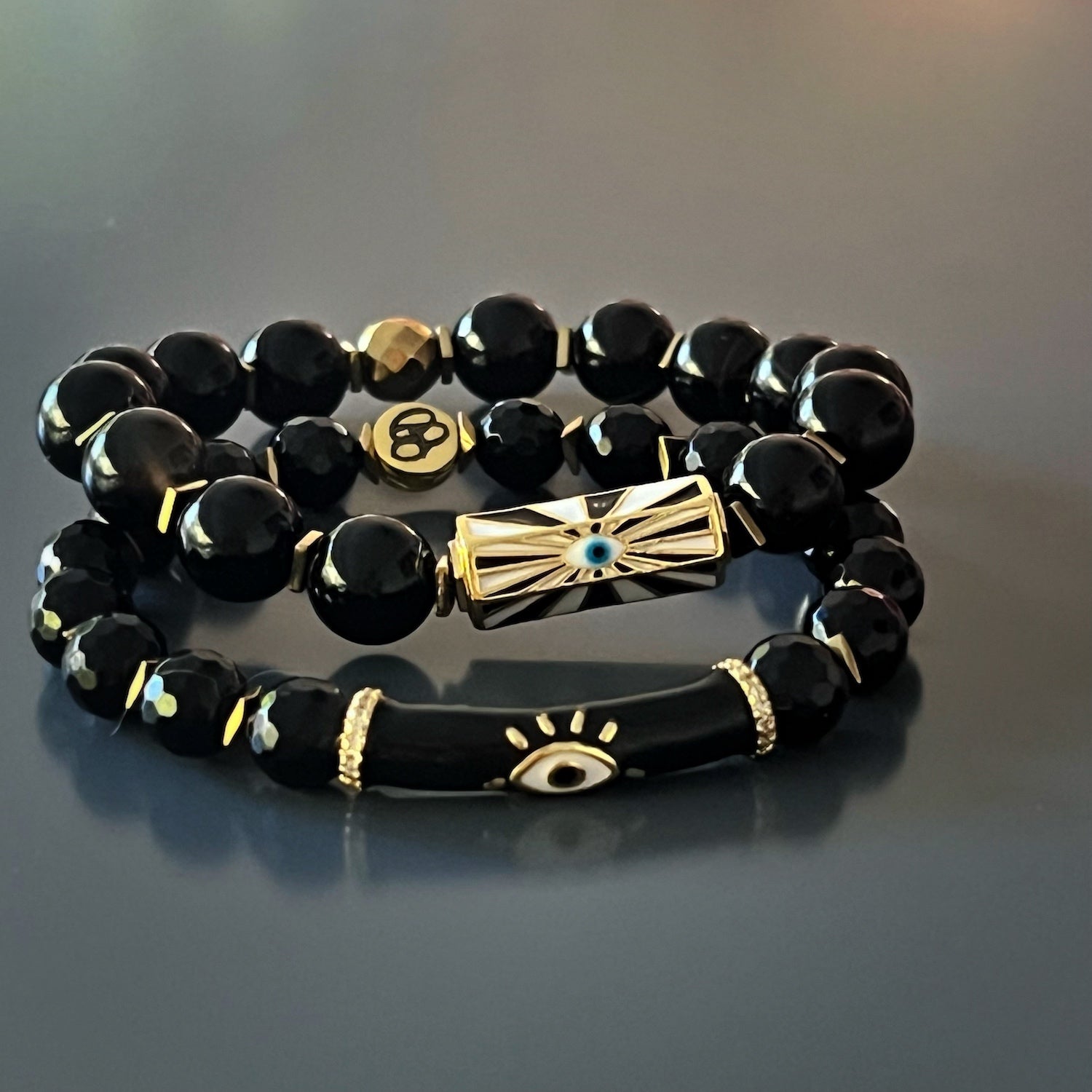 Black Onyx Evil Eye Bracelet
The black onyx stone beads used in this handmade bracelet are polished to a smooth finish, and their deep, dark color adds a touch of elegance and sophistication to the design. Black onyx is known for its protective qualities, making this unique bracelet not only beautiful but also spiritually significant. It is believed to absorb negative energy and provide emotional strength, encouraging happiness, good fortune, and powerful protection.

The gold color hematite stone spacers and hematite stone beads add a touch of luxury to the design, while also providing grounding and stabilizing energy. Hematite is known to have grounding properties and is often used in healing and meditation practices.

The Evil Eye symbol on the centerpiece of the handmade bracelet is a powerful talisman believed to ward off negative energy and protect the wearer from harm. The gold plated tube bead with enamel adds a touch of beauty and color to the design, making it a stylish and elegant accessory.
I personally hand craft each piece, making them one of a kind and meaningful...Each piece is unique like we all are... 
Details;
10 mm Black Onyx stone beads
Gold color hematite stone spacers
Hematite stone beads
Gold plated Evil Eye tube bead with enamel
Bracelet size 6.5" on stretchy jewelry cord.

Contact me if you need adjustments
Handmade in USA.
Every Ebru Jewelry purchase will arrive wrapped in a gift box
Share