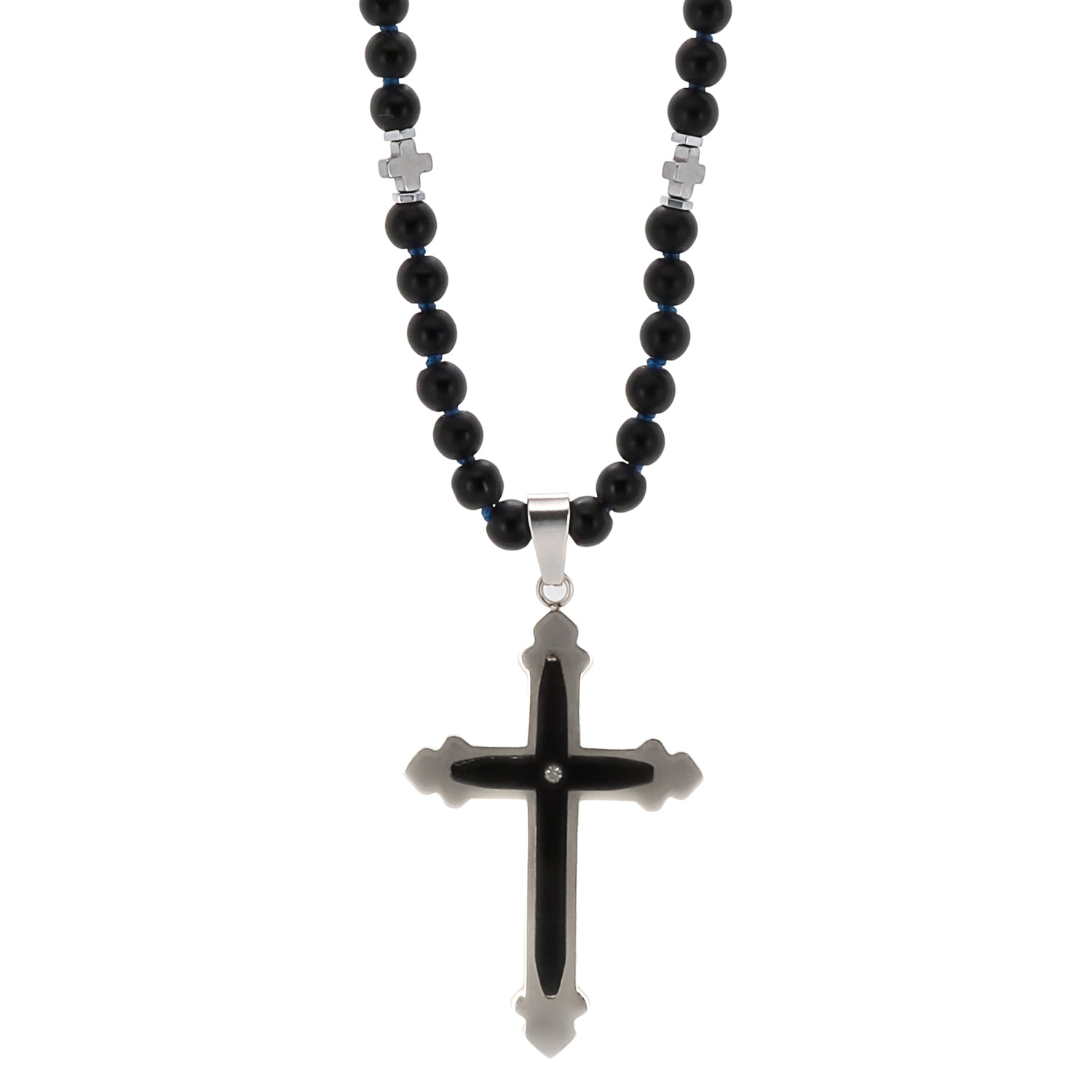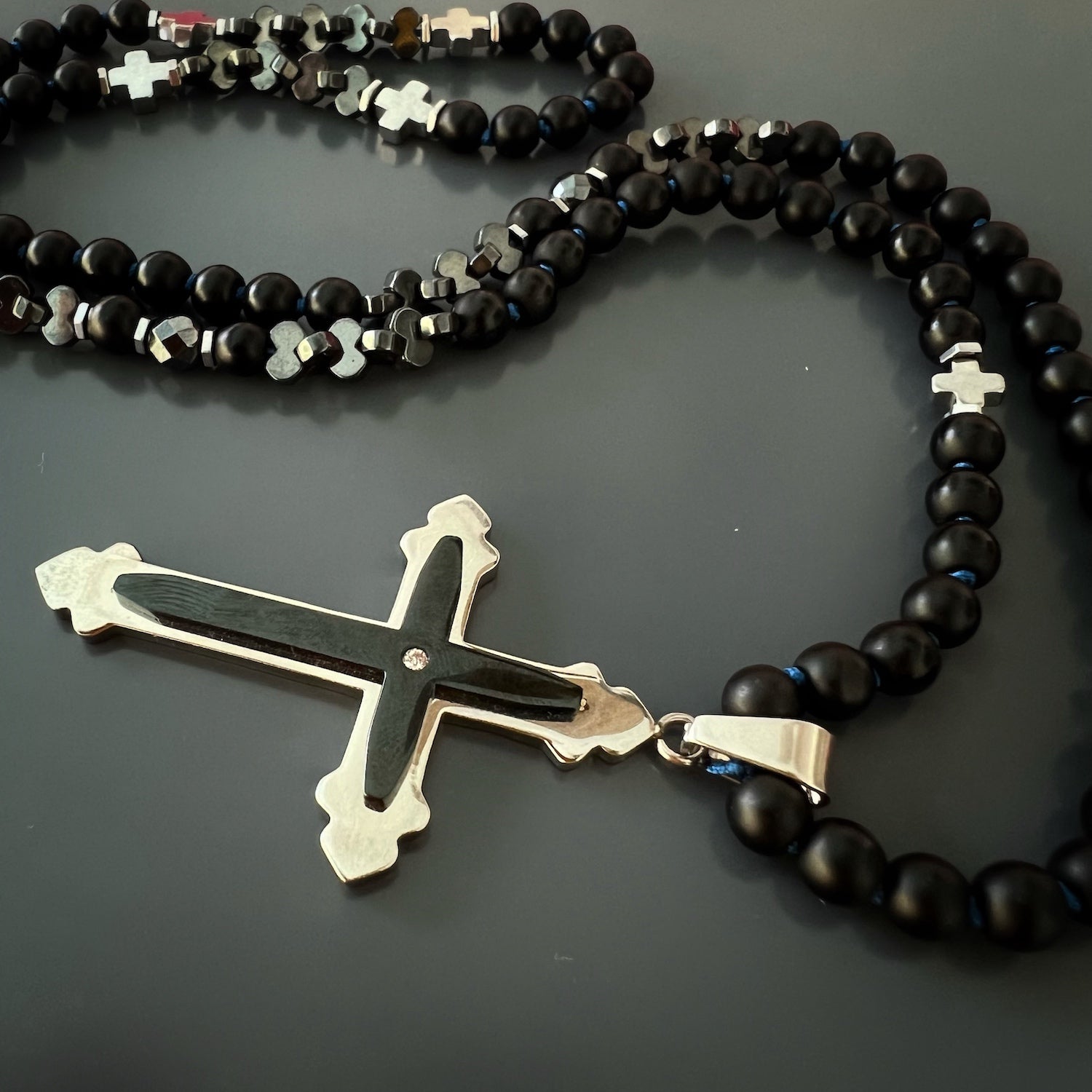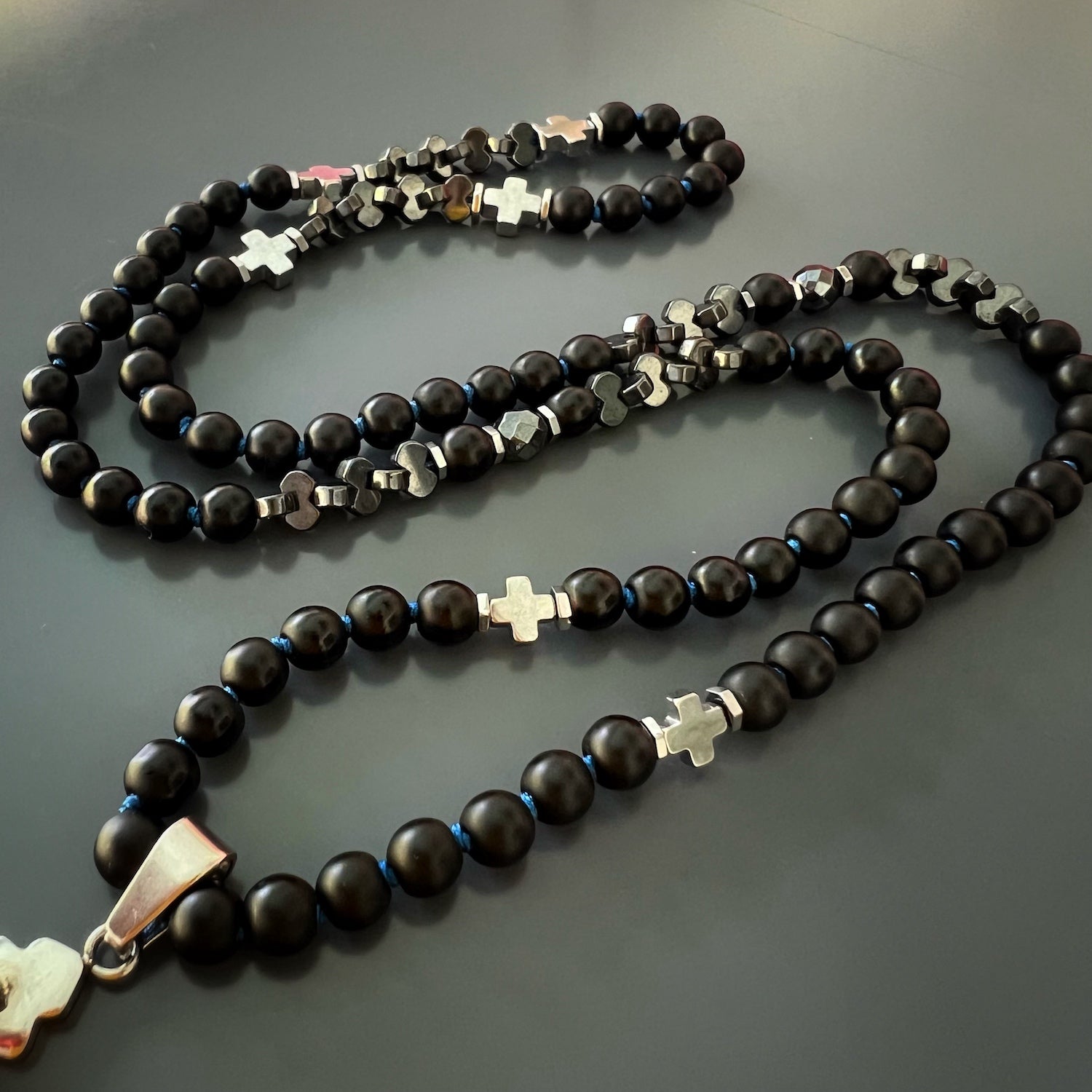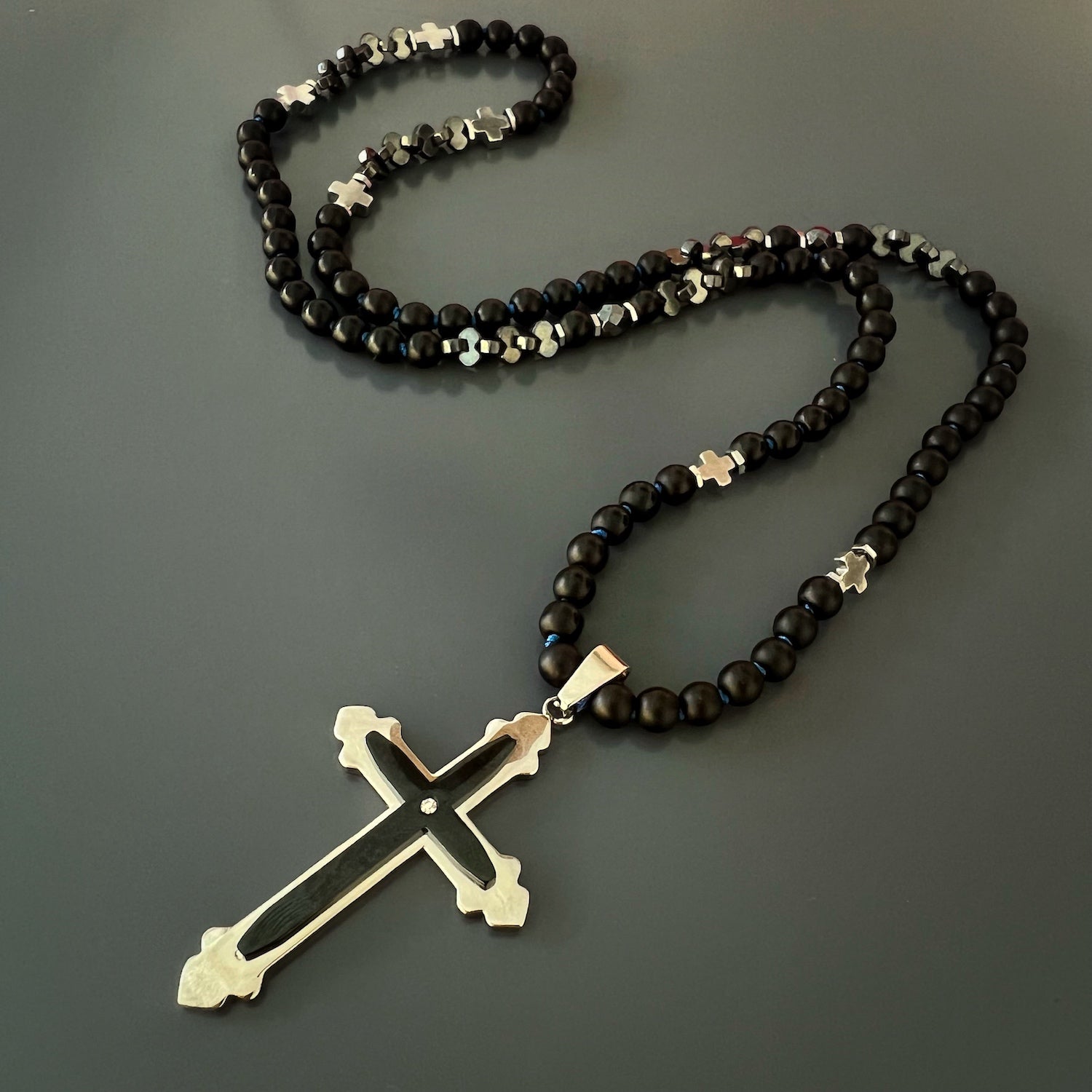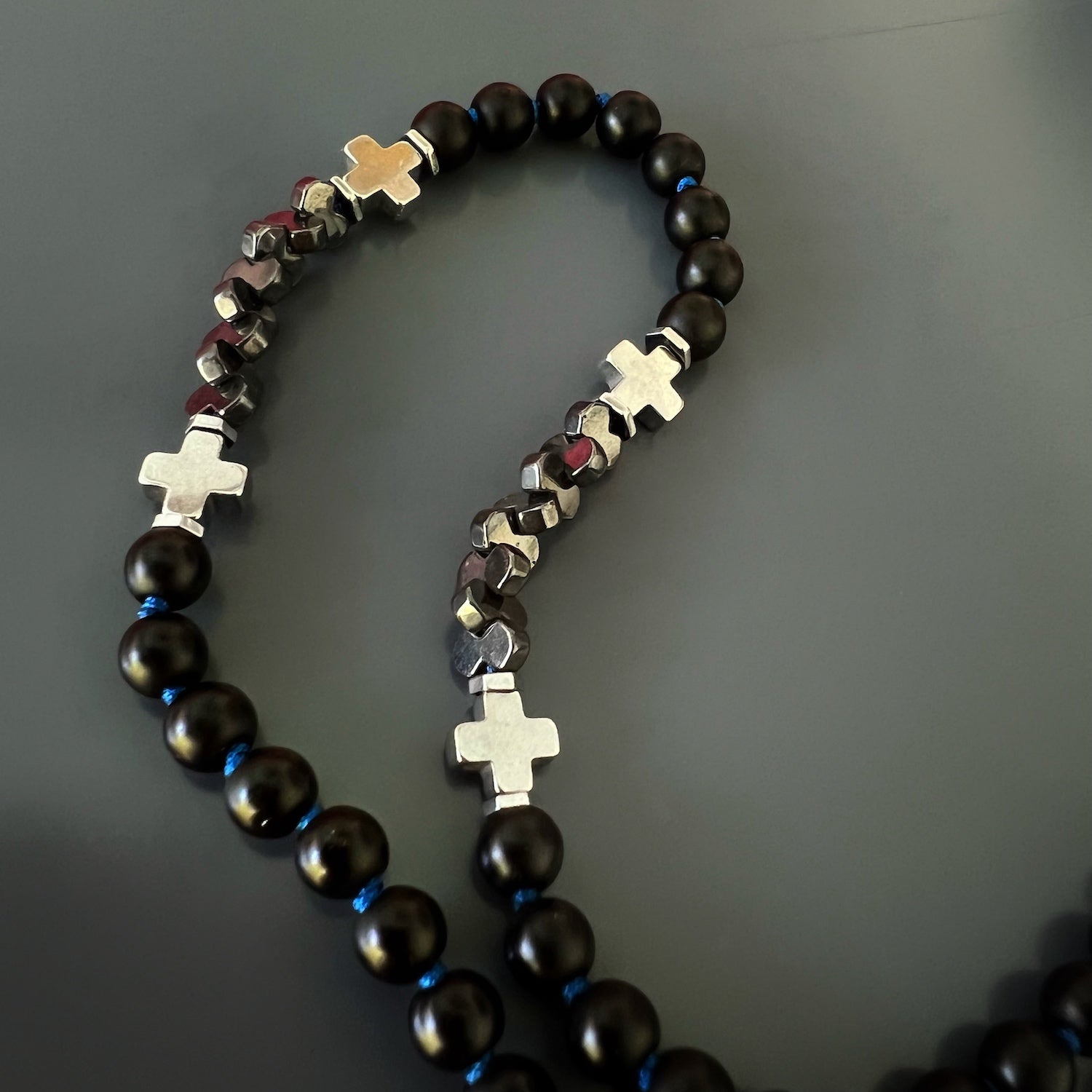 Black Onyx Cross Necklace
The Black Onyx Cross Necklace is a beautiful, unique and meaningful piece of handmade jewelry that is perfect for anyone who wants to add a touch of style and spirituality to their outfit. The handmade necklace features a unique cross pendant that is made of steel in black and silver tones. The pendant adds a religious element to the necklace, making it a meaningful and personal accessory for the wearer.

Surrounding the cross pendant are smooth and polished black onyx stone beads, which give the unique necklace an elegant and sophisticated look. Black onyx is known for its protective qualities, making this necklace not only beautiful but also spiritually significant. The deep, dark color of the black onyx stone adds a sense of mystery and depth to the overall design of the necklace.

I personally hand craft each piece, making them one of a kind and meaningful... Each piece is unique like we all are...
Details;
6mm Black Onyx stone beads
Natural color hematite stone 
Silver color plus shape hematite stone beads
Black and silver steel cross pendant 
Necklace Length 30" 
Pendant height 2.2'' width 1.5''
Handmade in USA.
Every Ebru Jewelry purchase will arrive wrapped in a gift box
Share