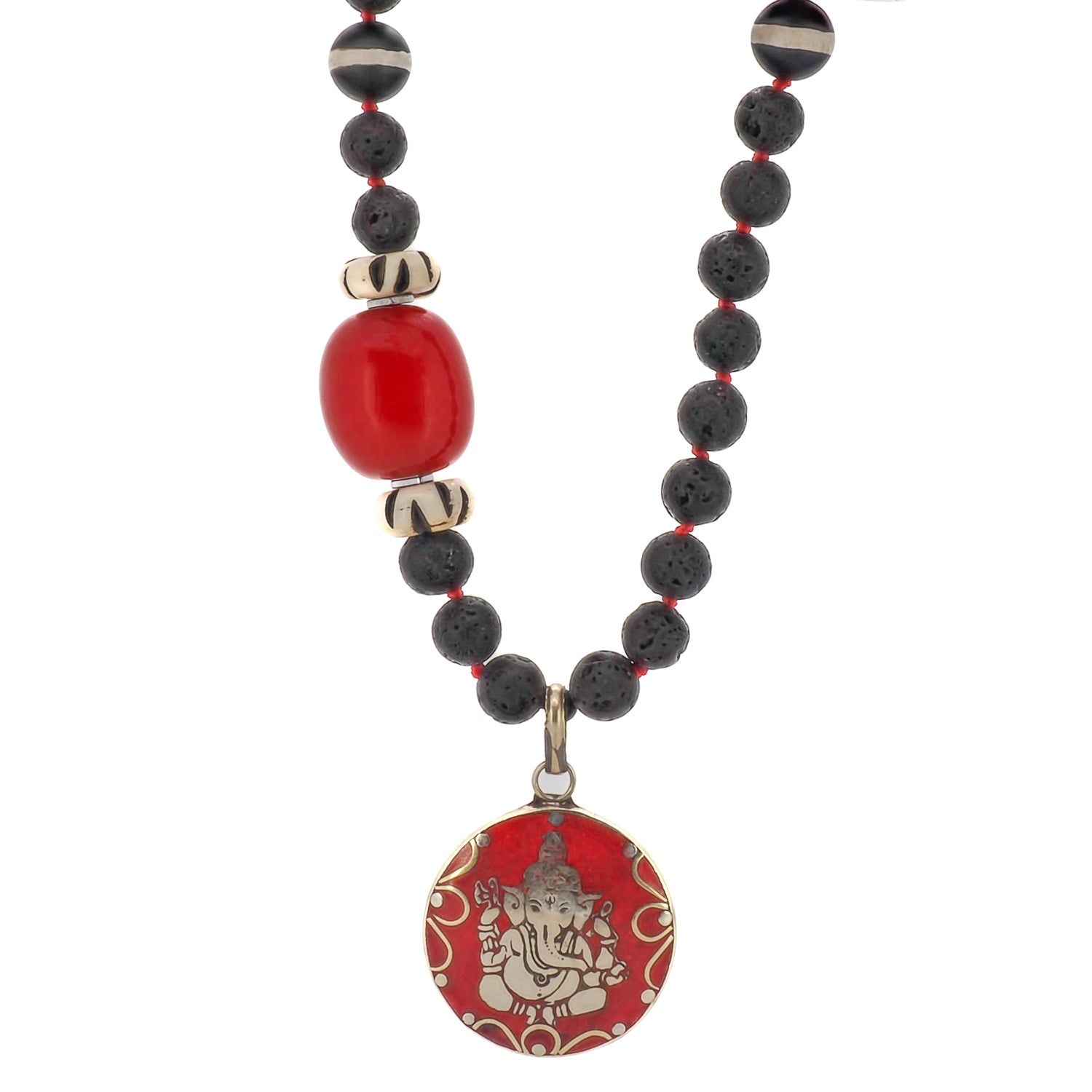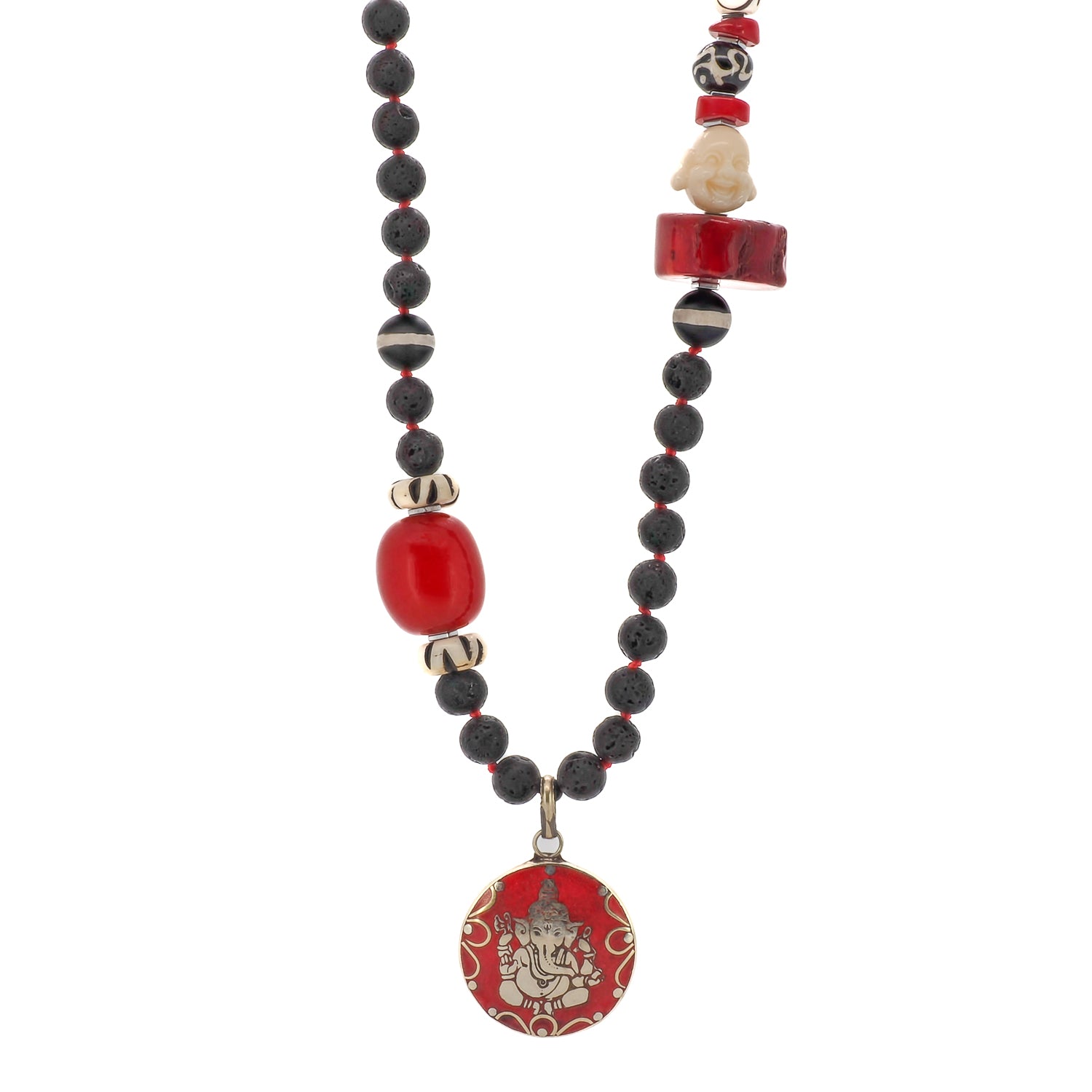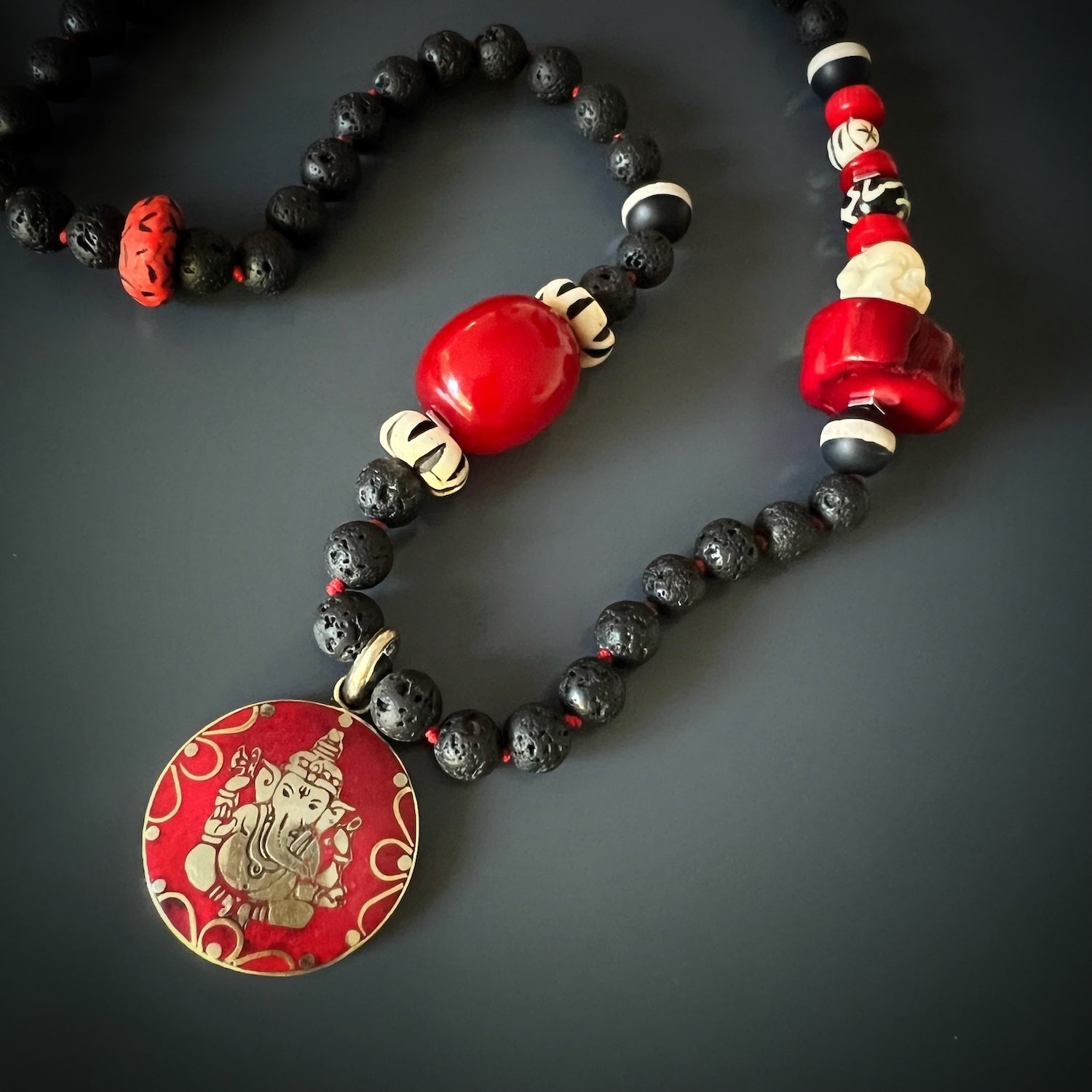 Black Ganesha Yoga Beaded Necklace
Black Ganesha Yoga Beaded Necklace;
Ganesha is one of the most well-known and revered Hindu deities. He is often associated with success, wisdom, and protection, making this handmade necklace an ideal talisman for anyone seeking these qualities.
The black lava rock stone beads are believed to have grounding properties, helping to connect the wearer with the earth and provide a sense of stability and balance. The coral stone add a pop of color and are said to promote harmony and inner peace. The Nepal beads are intricately designed and are believed to bring good fortune and protection. The Buddha bead is a reminder to stay mindful and present in the moment.
The Black Ganesha Yoga Beaded Necklace is more than just a piece of handmade jewelry - it is a reflection of your inner journey and a celebration of your spiritual path. Wear it as a symbol of your commitment to your yoga practice and to your personal growth.
I personally hand craft each piece, making them one of a kind and meaningful... Each piece is unique like we all are...
Details;
8mm natural lava rock stone beads
Nepal meditation beads
Red coral stone beads
Silver color hematite stone spacers
Resin Buddha bead
Nepal Silver Ganesha Pendant coral stone inlay
Necklace length 42"
Pendant height 1.5'' width 1.5''
Handmade in USA.
Every Ebru Jewelry purchase will arrive wrapped in a gift box
Share