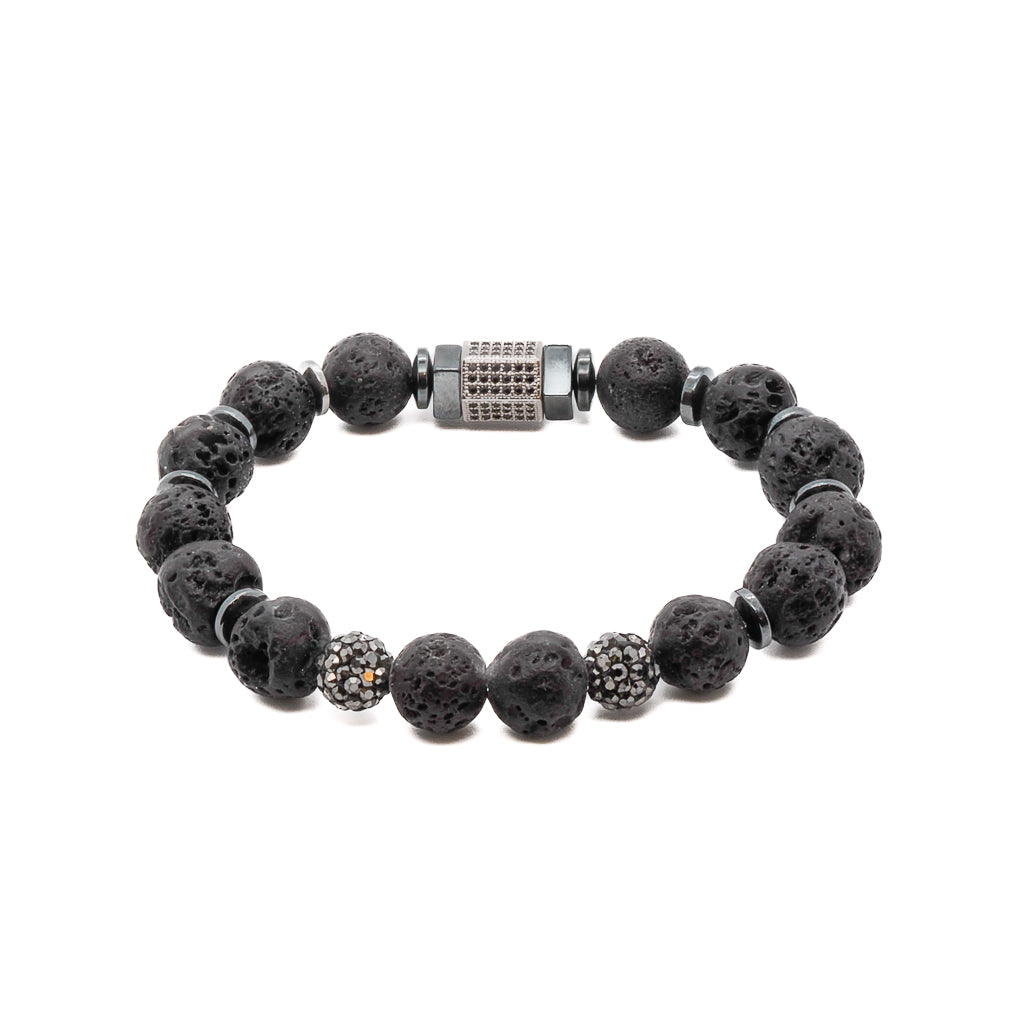 The Black Crystal Bracelet is a stunning and versatile handmade piece that can be worn with any outfit. Featuring black lava rock and crystal beads, this handmade bracelet has a natural and earthy feel while also offering the benefits of crystal energy. The silver plated Swarovski charm adds a touch of elegance and sparkle to the design, making it perfect for dressing up or down.

The Black Crystal Bracelet is not only stylish, but also has spiritual benefits. The black lava rock stone beads are believed to have grounding properties, helping to connect the wearer with the earth and provide a sense of stability and balance. The crystal beads, on the other hand, are known for their healing properties and ability to promote clarity and focus.

This unique bracelet is the perfect gift for anyone who loves to accessorize with meaningful and stylish jewelry. 
I personally hand craft each piece, making them one of a kind and meaningful... Each piece is unique like we all are...
Details;
Black Lava Rock Stone
Crystal Beads
Grey Hematite Spacers
Silver Plated Swarovski Charm
Bracelet size 6.5" on high quality stretchy jewelry cord.Contact me if you need any adjustments
Handmade in USA.
Every Ebru Jewelry purchase will arrive wrapped in a gift box
Share