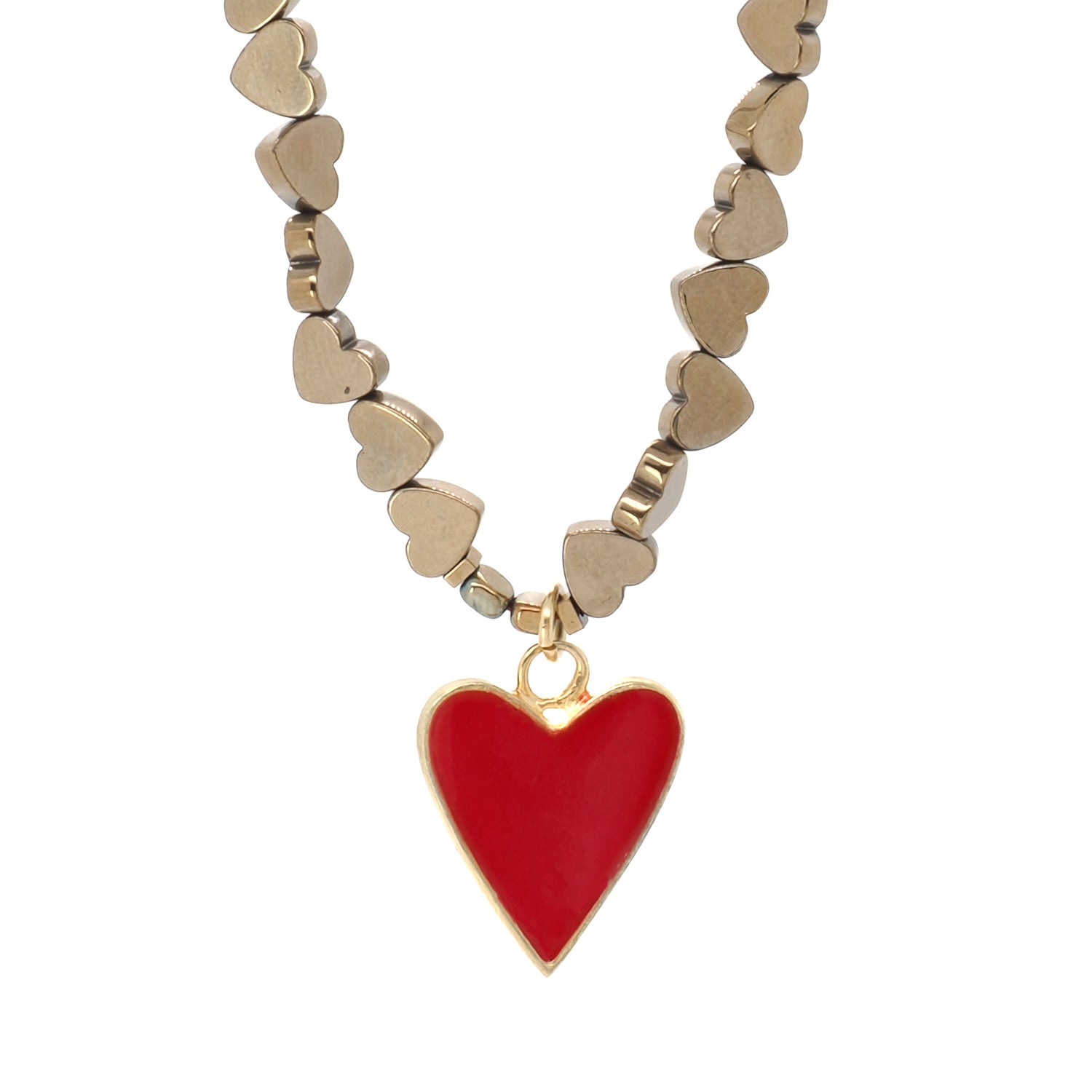 Big Love Red Heart Gold Beaded Necklace
Jewelry is not just about accessorizing your outfit, it's about expressing yourself and feeling good. The Big Love Red Heart Gold Beaded Necklace is the perfect statement handmade piece for those who want to show their love and appreciation for themselves or others. Made with high-quality hematite beads, this necklace offers not only a unique and stylish metallic look, but also grounding energy to help you stay focused and centered.
The sterling silver gold plated heart charm adds a touch of elegance and positivity to the design, making it a great gift for someone special or a treat for yourself. The charm represents love, compassion and self-love, reminding you to always have a loving heart.
Whether you're dressing up for a special occasion or wearing it as an everyday accessory, is The Big Love Red Heart Gold Beaded Necklace a meaningful, handmade and personal piece that will always bring joy to your life.
I personally hand craft each piece, making them one of a kind and meaningful...Each piece is unique like we all are..
Details;
Gold color heart shape hematite stone beads
925 Sterling silver gold plated heart charm with red enamel
925 sterling silver gold plated lobster claw clasp
18k gold plated heart extender
Necklace length 20" with pendant 0.7'' Pendant Extender 2''
Handmade in USA.
Every Ebru Jewelry purchase will arrive wrapped in a gift box
Share