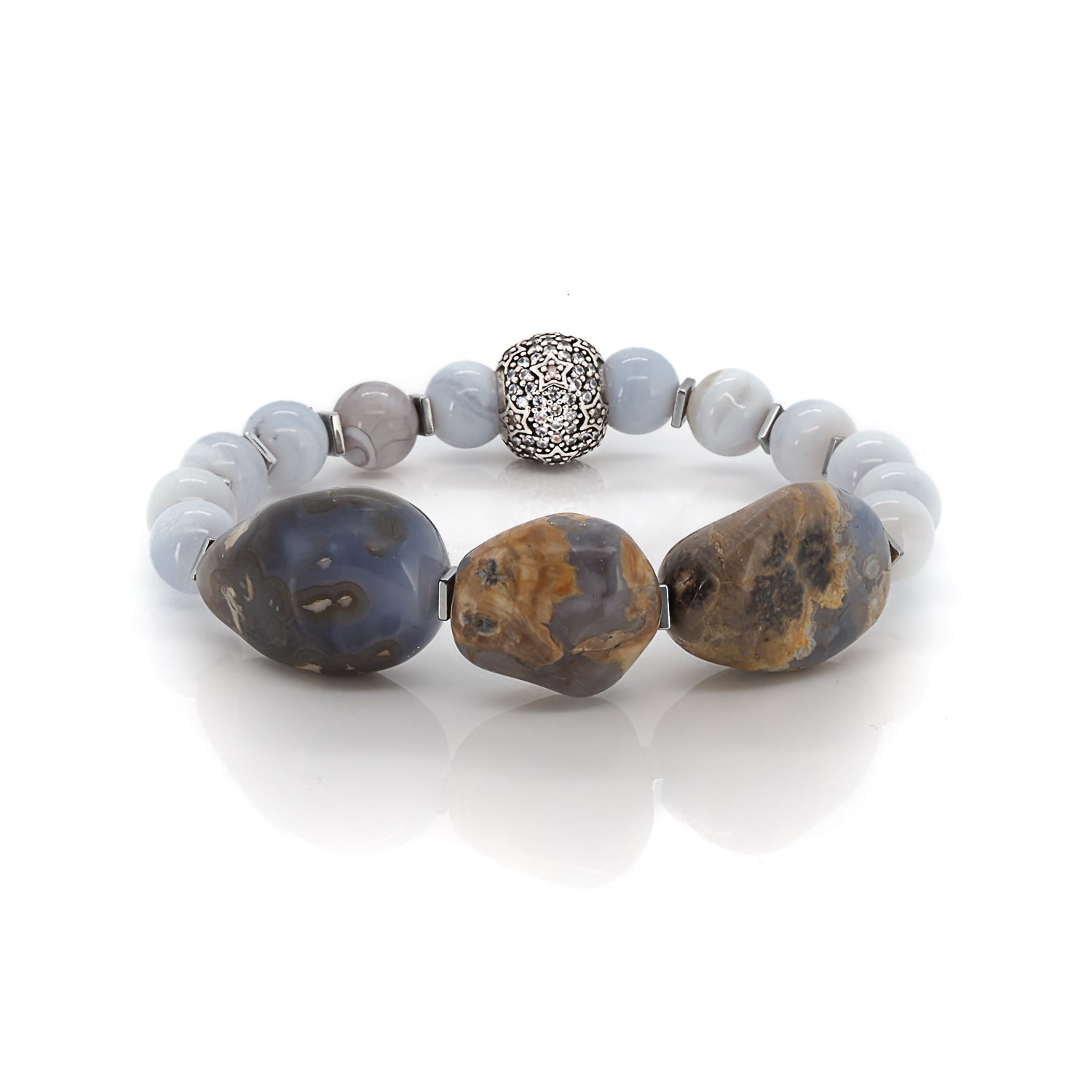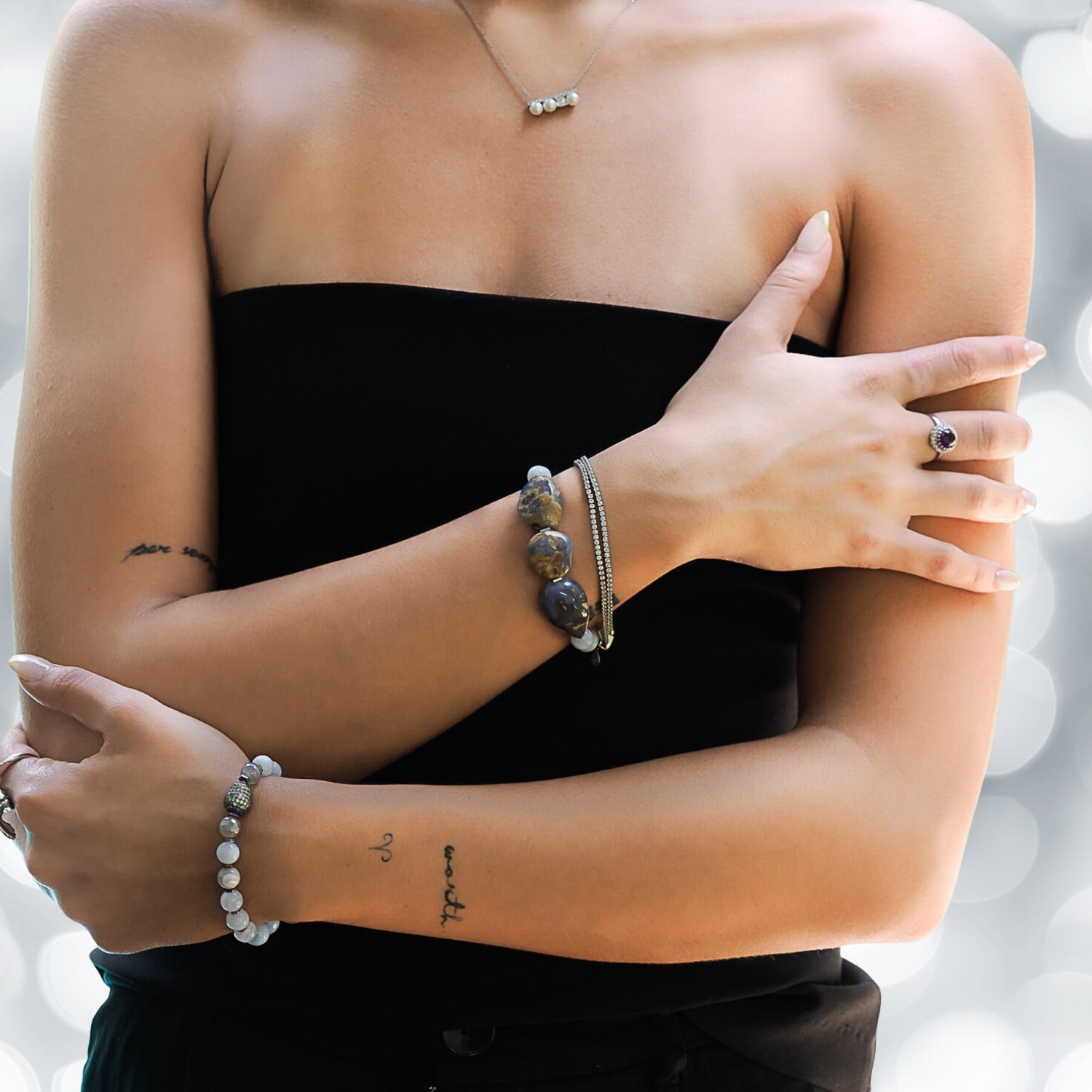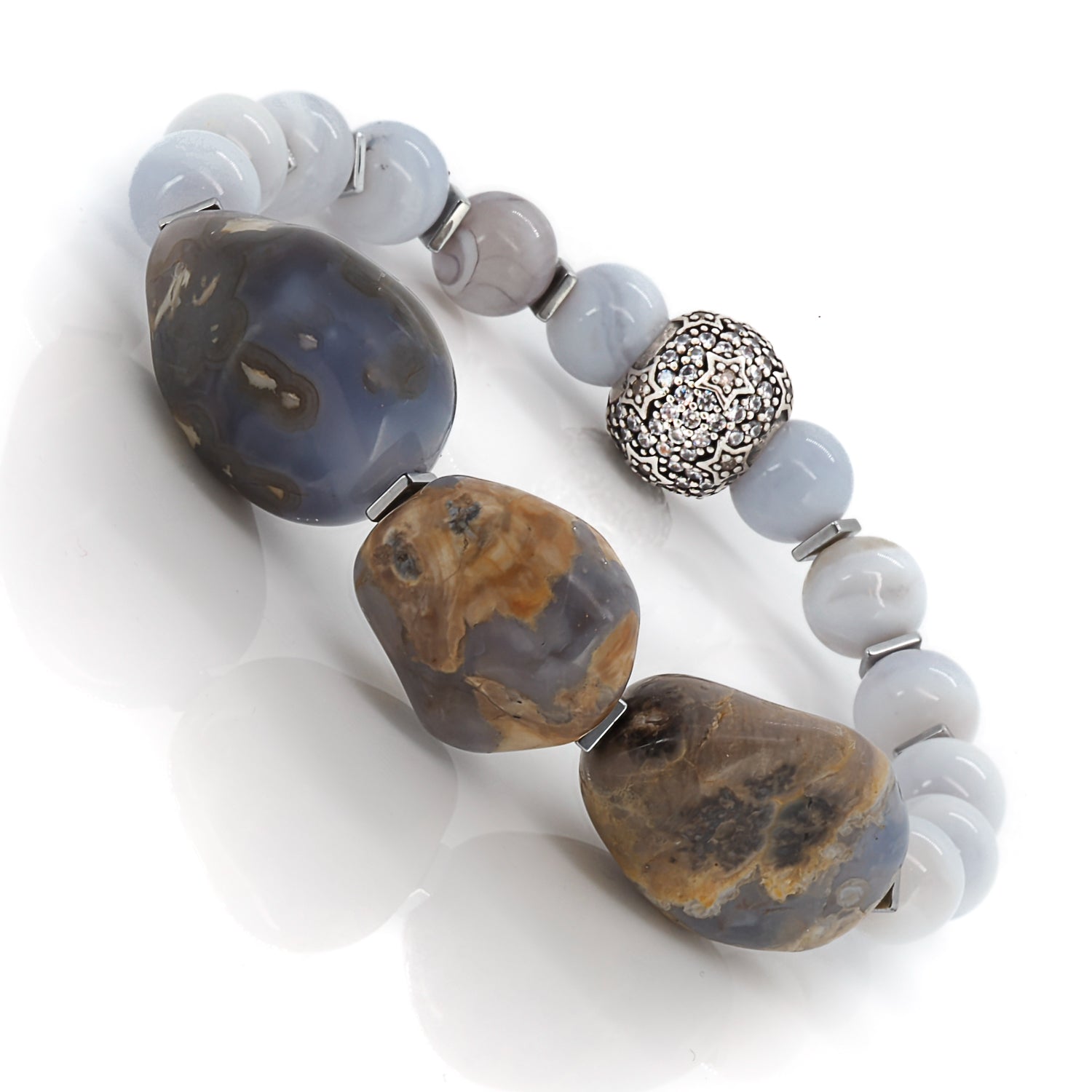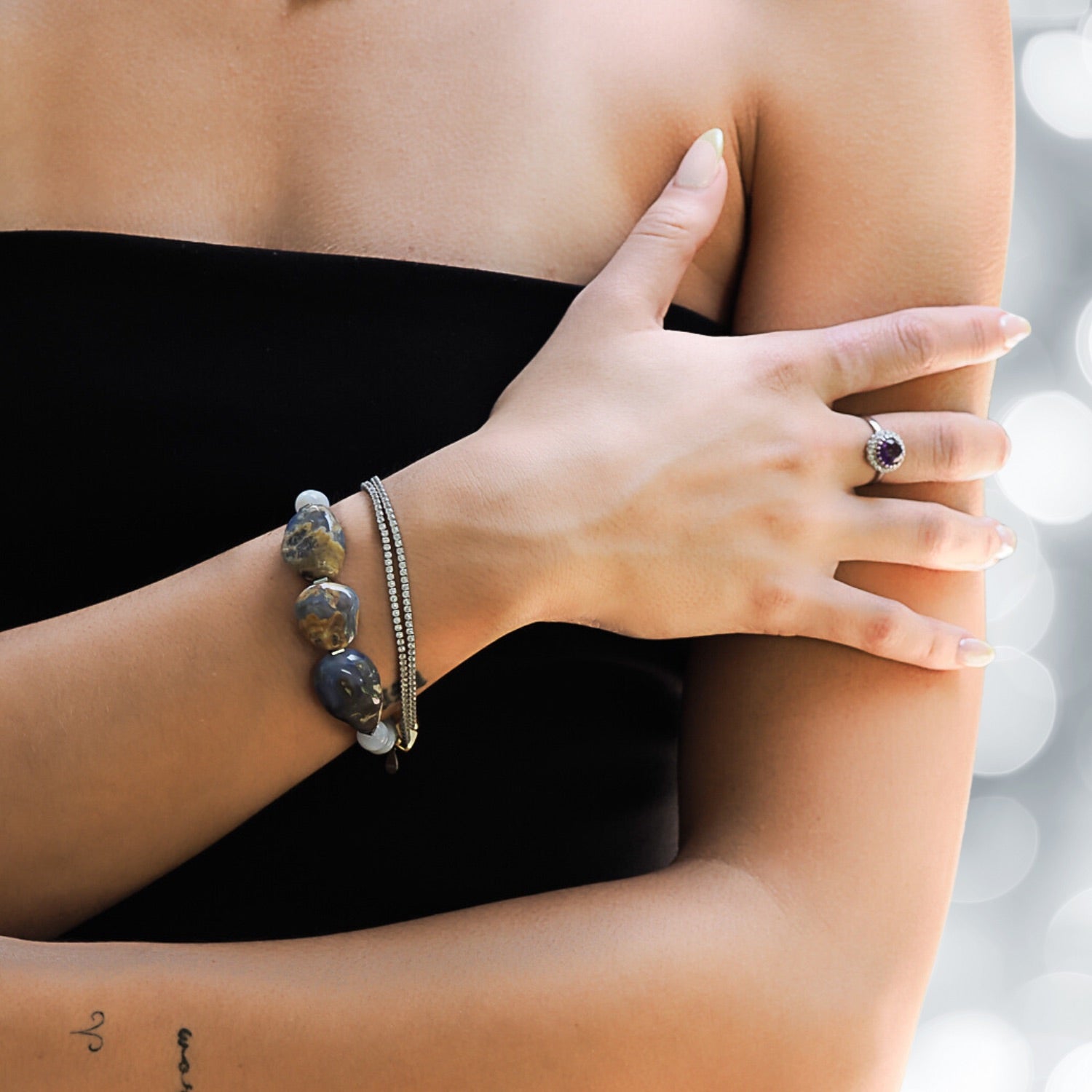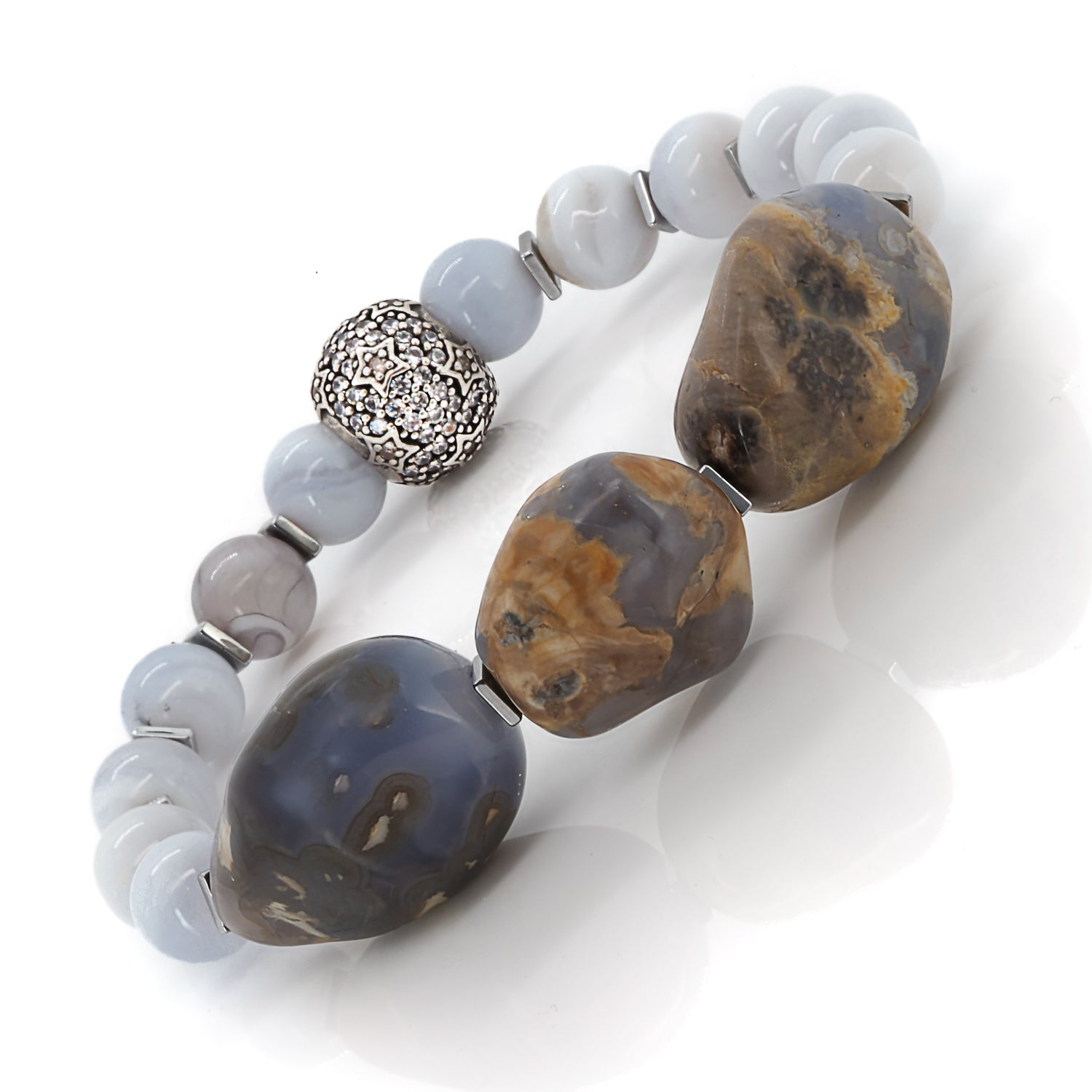 Balancing Agate Gemstone Beaded Bracelet
The Balancing Agate Gemstone Beaded Bracelet invites you to find your center amidst life's ebb and flow.
This handmade bracelet is a visual delight, featuring a seamless blend of textures and colors. At its core, three large Lace Agate beads take center stage, their intricate patterns resembling the delicate brushstrokes of nature's canvas. These captivating beads embody the essence of balance, grounding you in the rhythm of life.
Interwoven with the design are sterling silver bead, each adorned with star Swarovski crystals. These celestial accents illuminate the bracelet like stars in the night sky.
I personally hand craft each piece, making them one of a kind and meaningful...Each piece is unique like we all are...

Details;
8mm Light Blue Lace Agate Stone Beads
Silver hematite stone spacers
Lace Agate large beads
Swarovski crystal sterling silver bead
Bracelet size 6.5" on stretchy high quality jewelry cord.
Contact me if you need any adjustments
Handmade in USA
Every Ebru Jewelry purchase will arrive wrapped in a gift box
Share