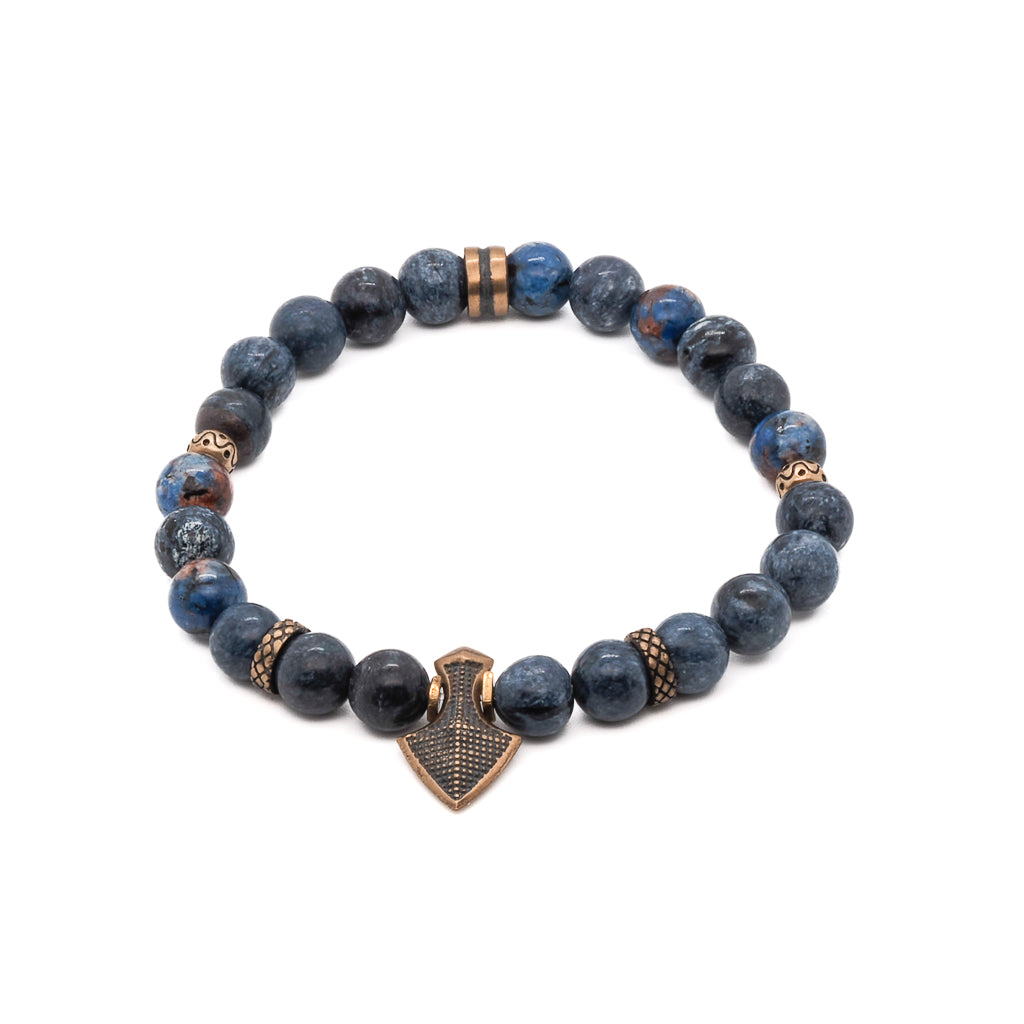 Balance Stone Sodalite Arrow Charm Beaded Bracelet
Wearing the handmade Balance Stone Sodalite Arrow Charm Beaded Bracelet is like carrying a little piece of calmness and order with you wherever you go. The natural sodalite stone beads are beautifully complemented by bronze accents, creating a simple yet elegant piece that is both stylish and full of good energy.

Sodalite stone is known for its ability to encourage rationality, truth, and intuition, making it a perfect stone for those seeking clarity and balance in their lives. It also helps to quiet the mind and soothe frayed nerves, making it a popular choice for meditation and stress relief.

Each bracelet is lovingly handcrafted to ensure its quality and uniqueness, making it a wonderful gift for yourself or a loved one who could use a little more balance and calm in their life.

I personally hand craft each piece, making them one of a kind and meaningful... Each piece is unique like we all are...
Details;
8mm Sodalite Stone Beads
Handmade gold plated  bronze accent beads
Handmade gold plated bronze arrow charm
Bracelet size 7.5" on stretchy jewelry cord.

Contact me if you need any adjustments.
Handmade in USA.
Every Ebru Jewelry purchase will arrive wrapped in a gift box
Share