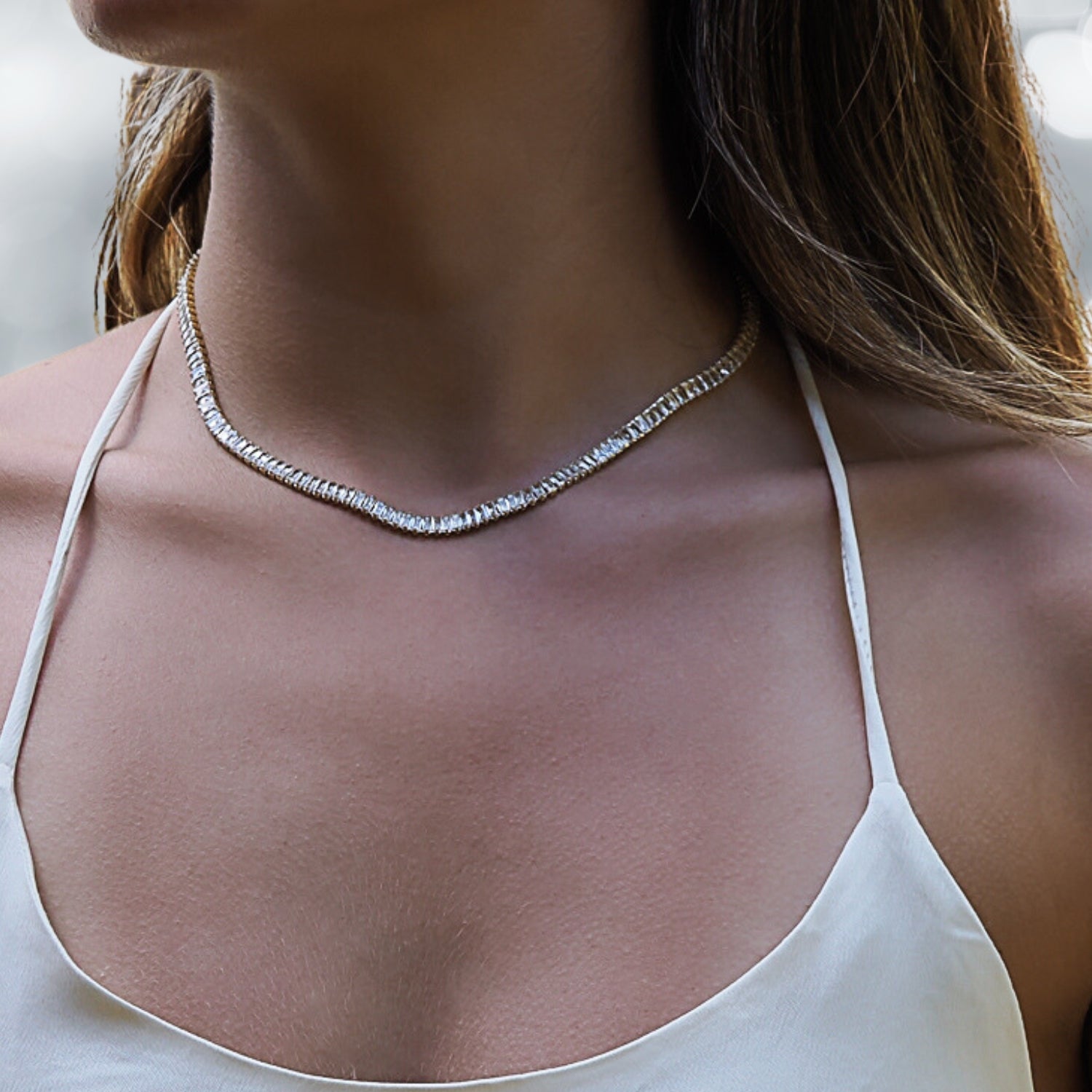 Baguette Diamond Gold Choker Necklace
Wearing our Baguette Diamond Gold Choker Necklace isn't just about adorning yourself with exquisite jewelry; it's a statement of confidence, sophistication, and refined taste. The combination of baguette-style CZ diamonds and 18K gold plating creates a harmonious masterpiece that captures the essence of luxury without compromising on style.
This choker necklace strikes the perfect balance between stylish and luxurious. Its minimalist design enhances its versatility, allowing it to effortlessly transition from casual chic to formal elegance. Whether you're attending a high-profile event or adding a touch of glamour to your everyday attire, this necklace will be your go-to accessory.

Details;
18K gold plated brass
Cz Diamonds 
Necklace length 15" 
Handmade in the USA
Every Ebru Jewelry purchase will arrive wrapped in a gift box
Share