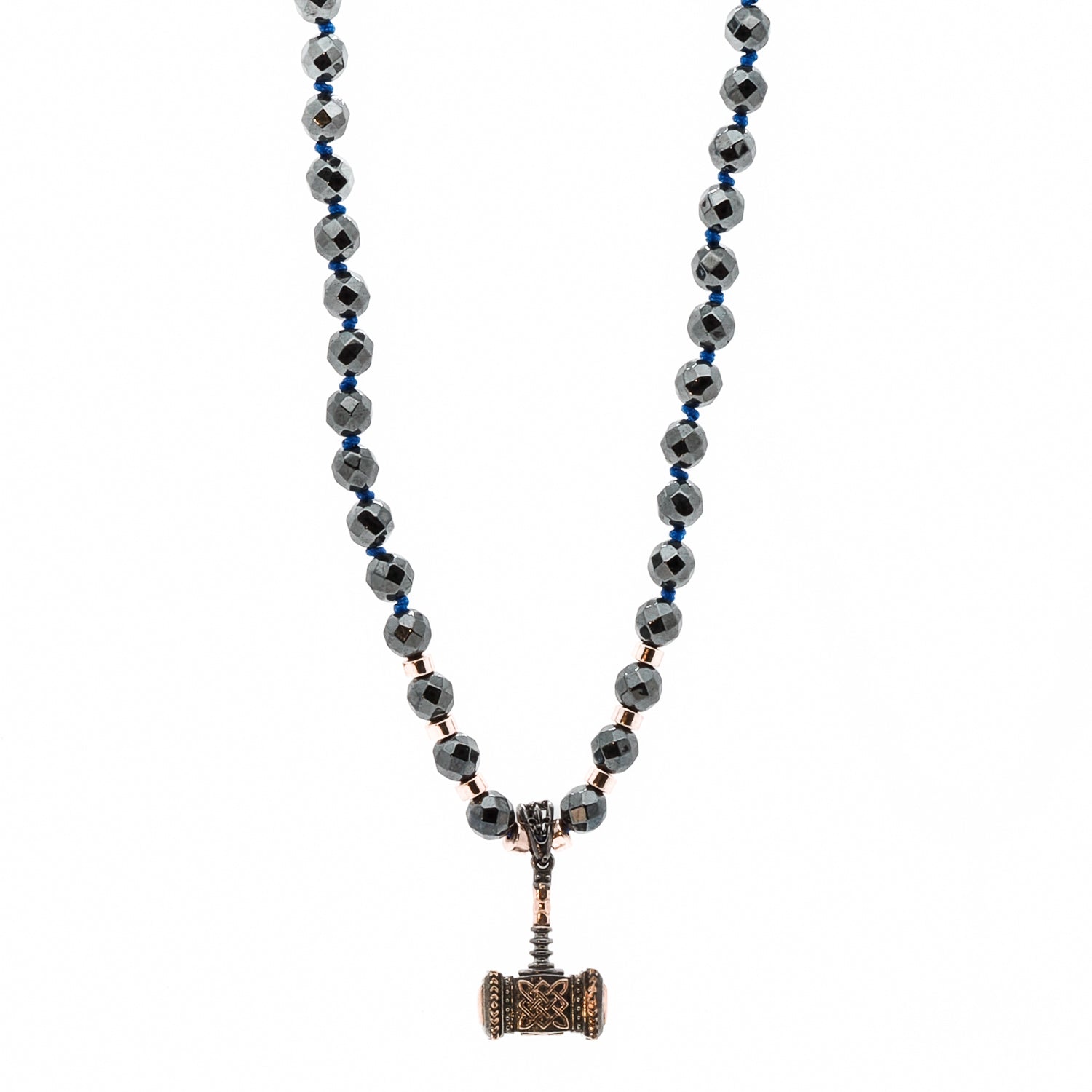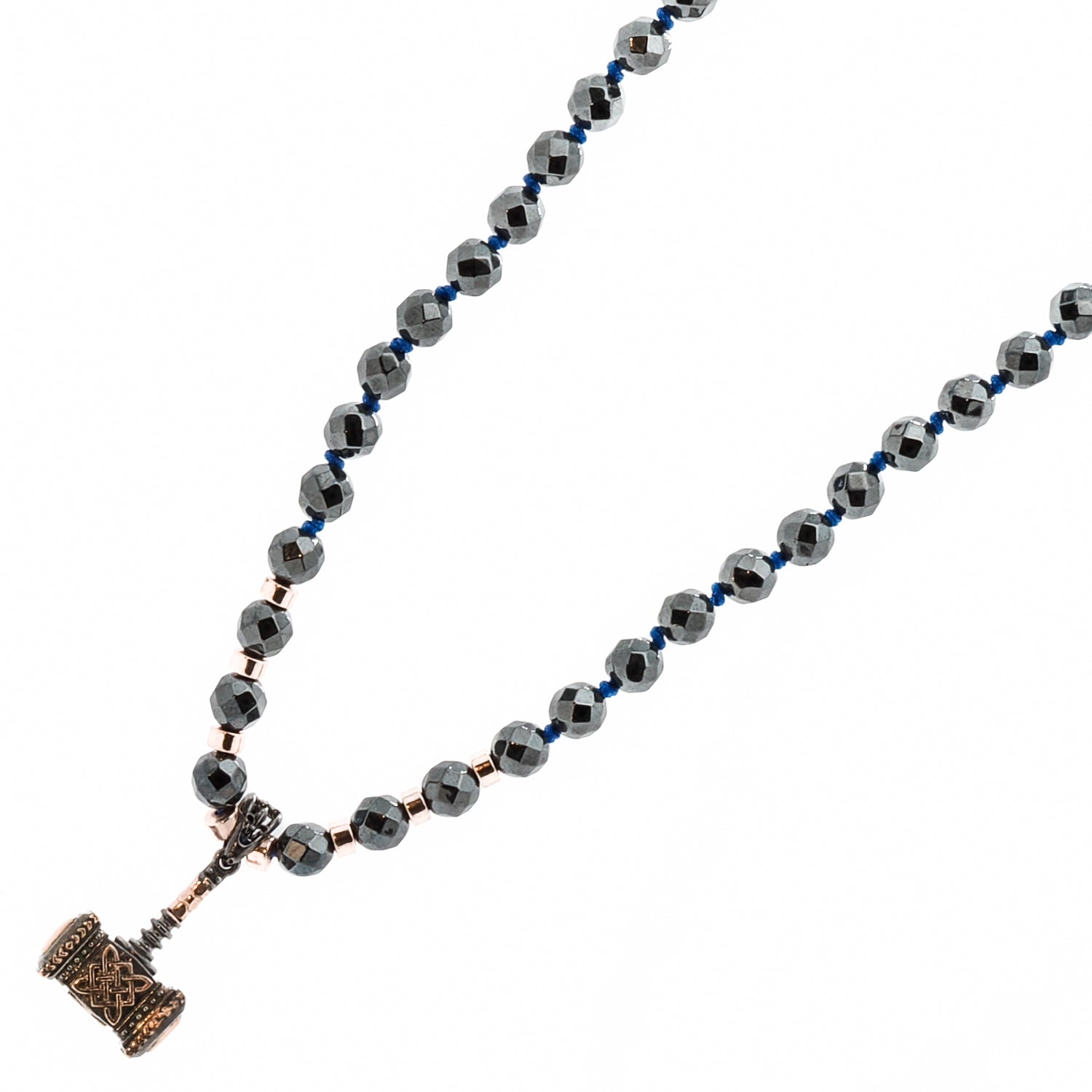 Introducing the bold and powerful Ax Men's Necklace - a unique and striking piece that's perfect for anyone who wants to make a statement with their handmade jewelry. Crafted with natural hematite stone beads and a silver and gold plated ax pendant, this necklace is perfect for anyone who embraces their inner warrior spirit.
Hematite is a powerful, grounding stone that has strong protective properties. It resonates with the root chakra, providing the wearer with clarity and stability of mind. In addition, hematite can help keep toxic emotions at bay and bring grounding energies, making it a powerful crystal ally for anyone in need of a confidence boost.
Pair the Ax Men's Handmade Necklace with one of our one-of-a-kind Ebru Jewelry Bracelets for a unique and stylish look that's sure to turn heads.
I personally hand craft each piece, making them one of a kind and meaningful... Each piece is unique like we all are...
Details;
6mm Grey color natural hematite stone beads
Rose gold color hematite beads 
925 Sterling silver bead
Handmade 925 Silver on 24K Gold Plated Ax Pendant.
Necklace Length 28" and Pendant 1.6"
Handmade in USA.
Every Ebru Jewelry purchase will arrive wrapped in a gift box
Share