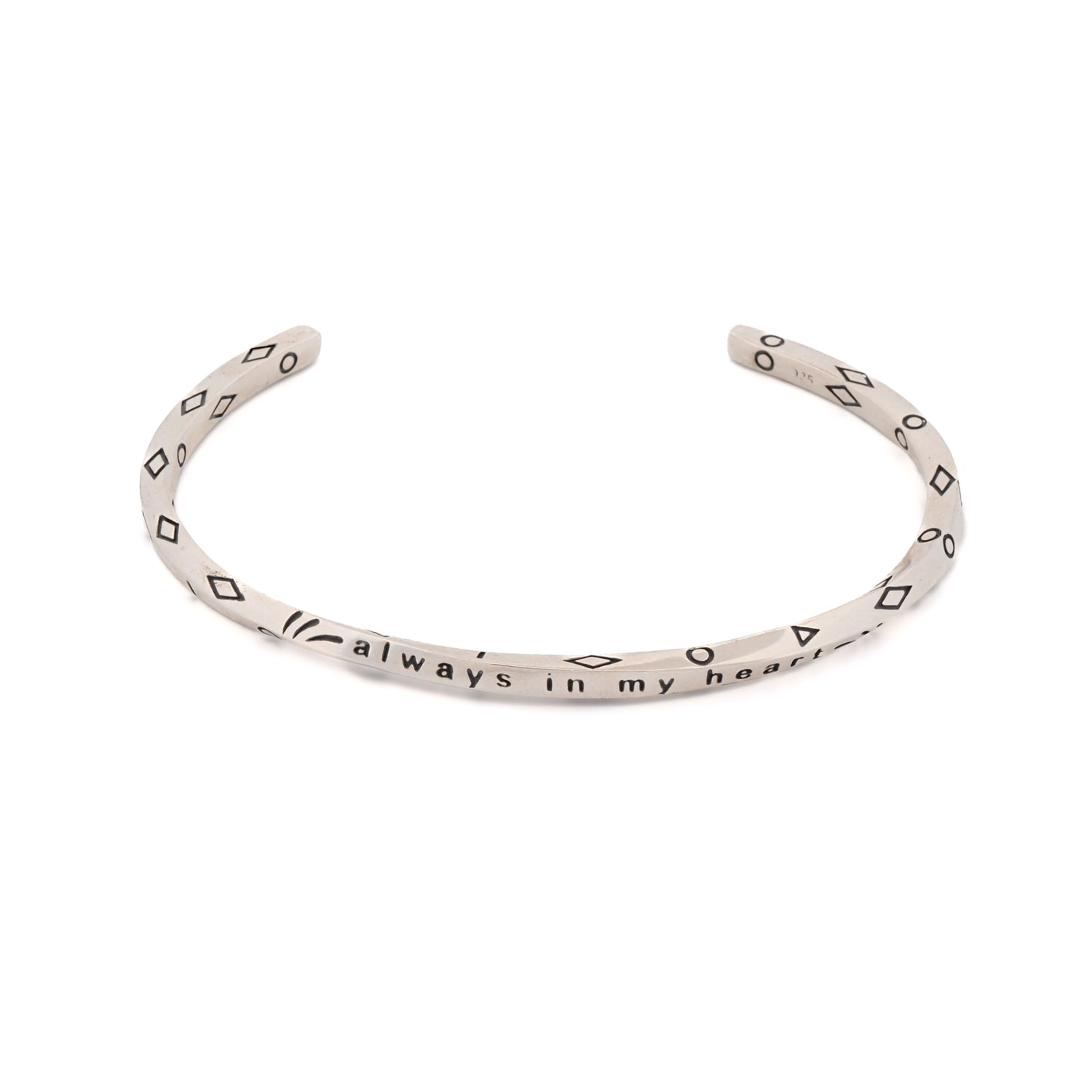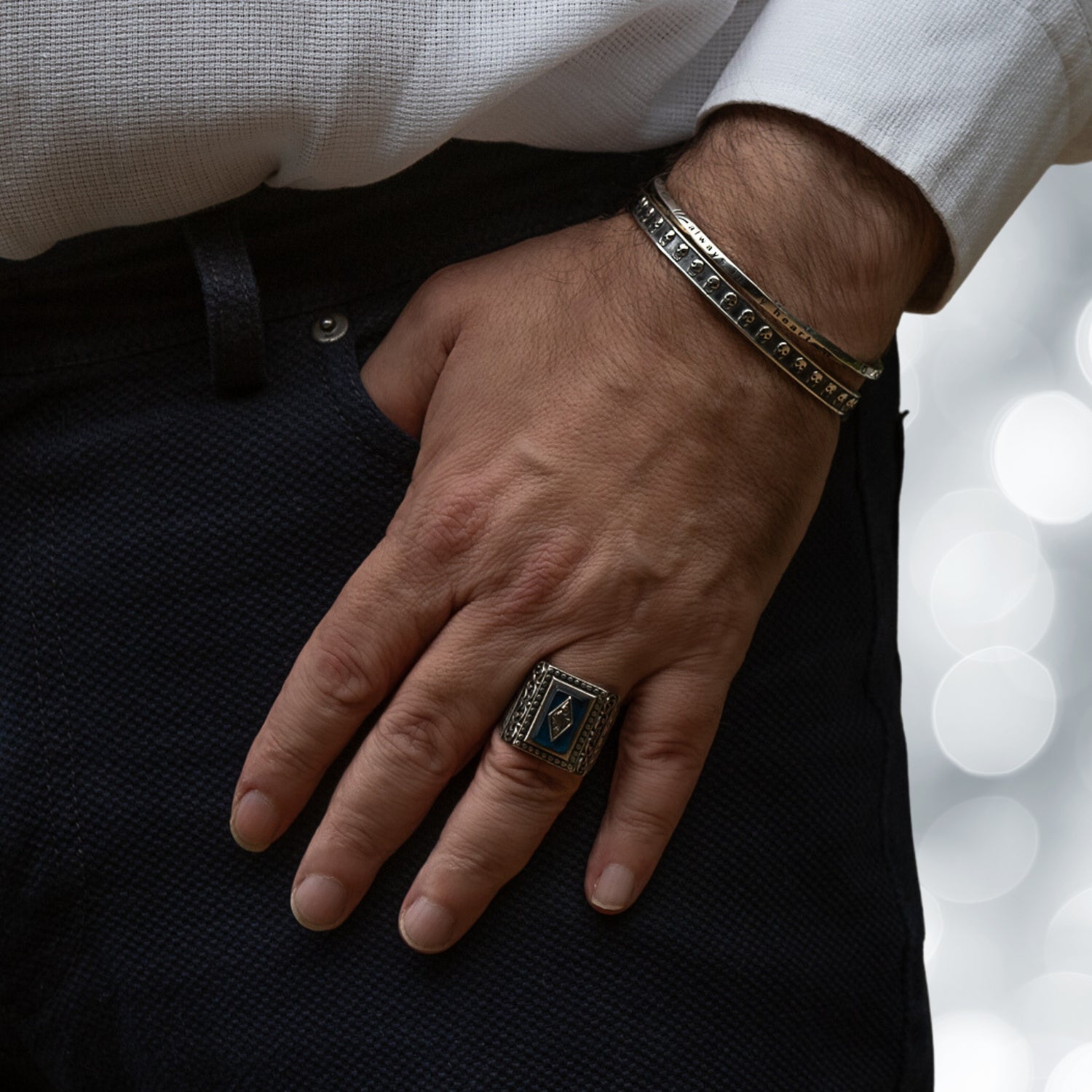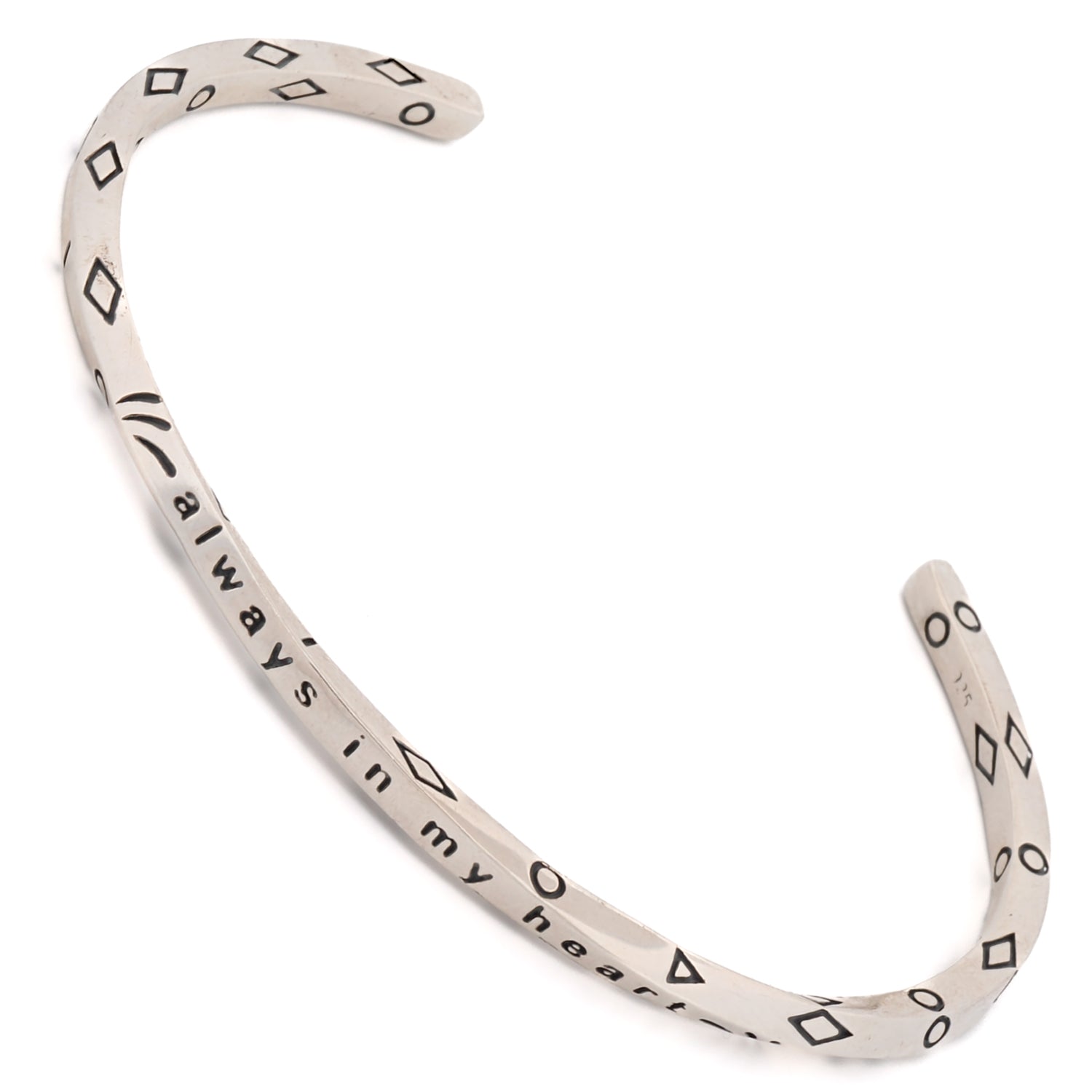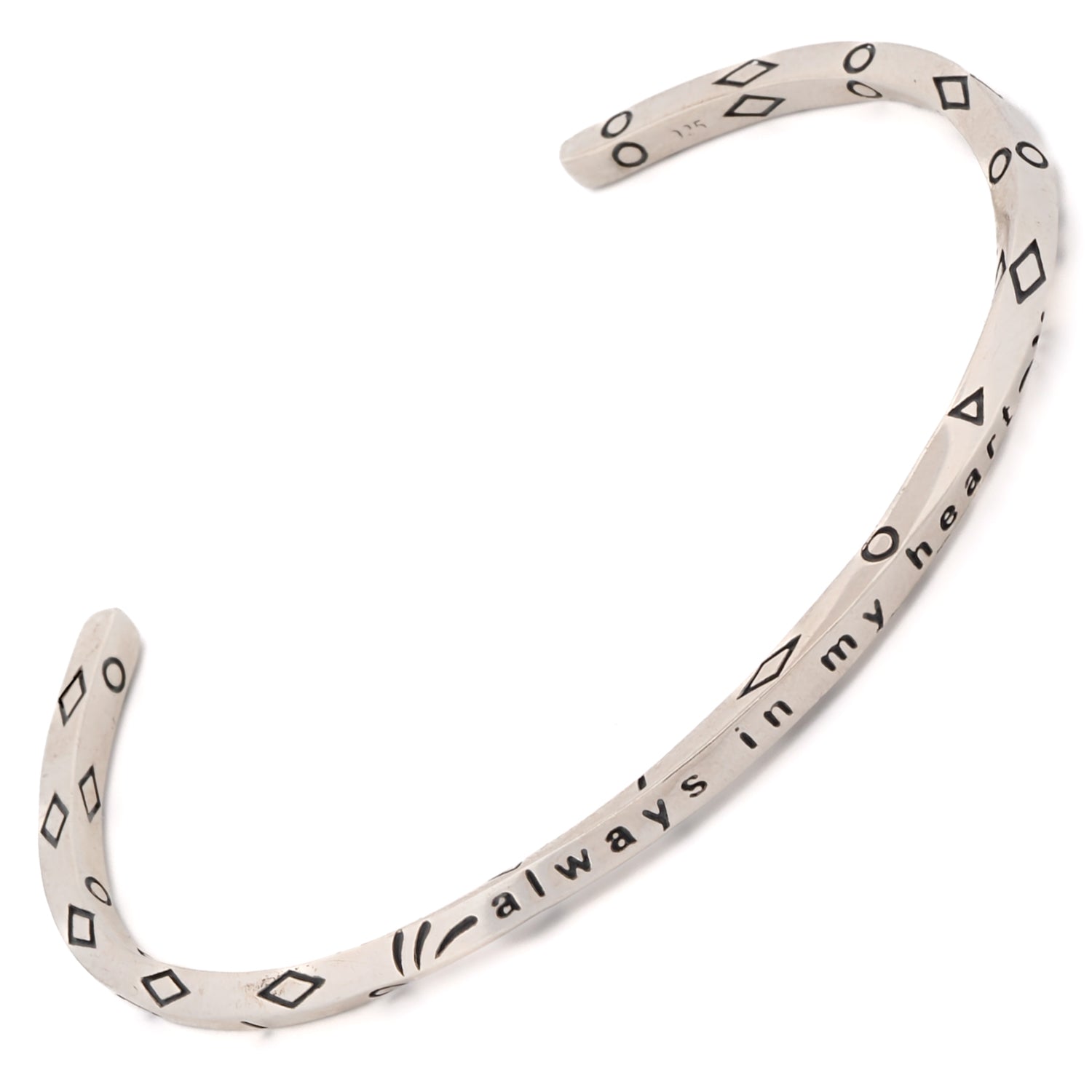 Always In My Heart Silver Cuff Bracelet
"Always In My Heart" Silver Cuff Bracelet, a profoundly meaningful piece of jewelry that effortlessly marries the elegance of 925 Sterling Silver with a heartfelt message and intricate geometric motifs. This cuff bracelet is a tangible expression of love and connection, designed to touch the hearts of both men and women.
Designed to be adjustable and unisex, the "Always In My Heart" Silver Cuff Bracelet ensures a comfortable fit for a range of wrist sizes. This adaptability makes it an ideal accessory for anyone who wishes to carry the message of love and remembrance close to their heart.
Whether worn daily as a loving reminder or for special occasions, this bracelet effortlessly complements a wide range of styles, adding both elegance and deep sentiment.
Details;
925 Sterling silver 
Adjustable size 
Handmade in USA
Every Ebru Jewelry purchase will arrive wrapped in a gift box
Share