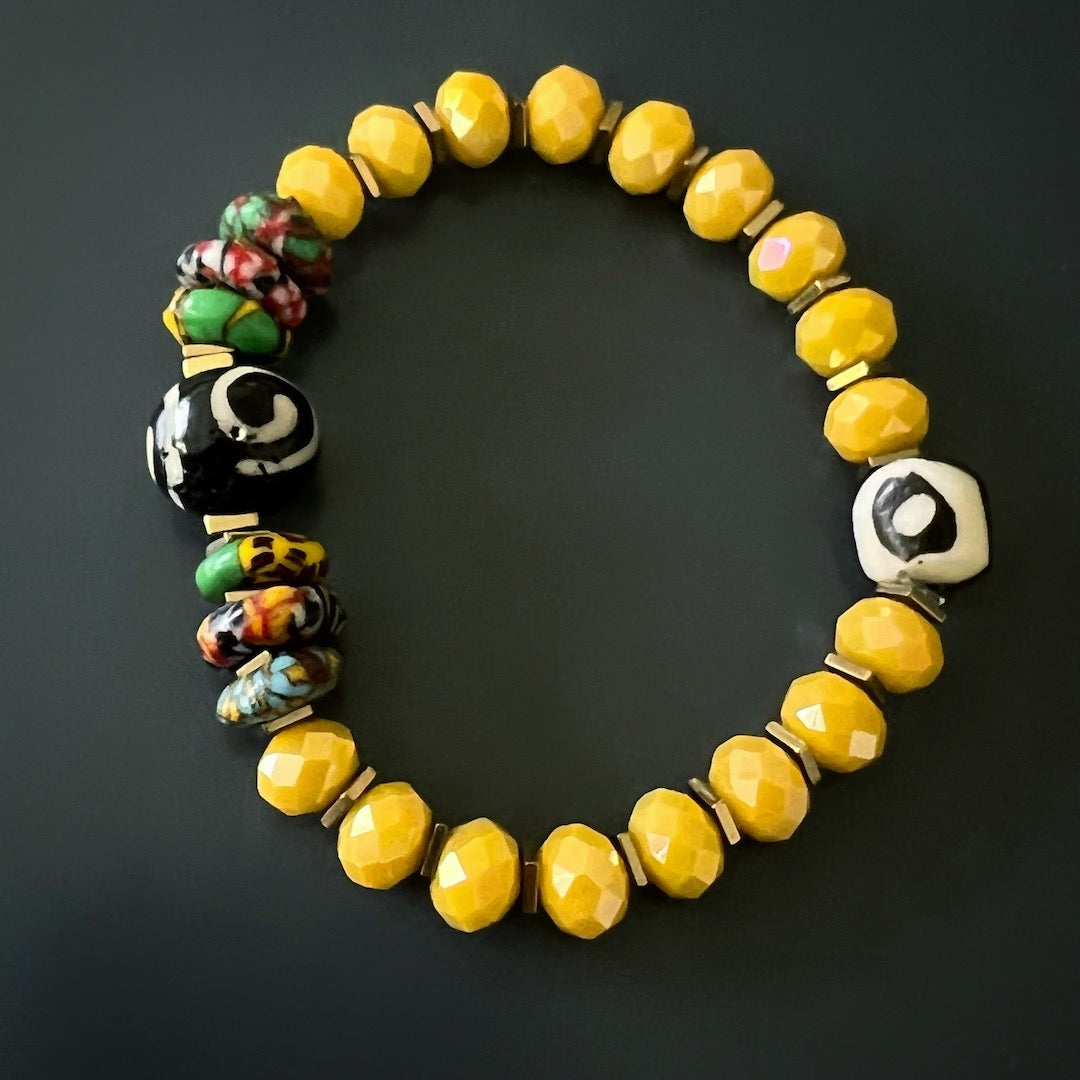 African Yellow Women Bracelet
The African Women Bracelet is stunning handmade bracelet is made with a combination of vibrant African beads and Nepal beads, creating a harmonious and eye-catching design. The gold color hematite stone spacers add an extra touch of luxury to the piece, making it perfect for any occasion.
The spiral Nepal bead and the eye Nepal bead at the center of the handmade bracelet are not only beautiful, but also believed to have protective powers against negative energy. The yellow color crystal beads add a pop of brightness to the bracelet, making it perfect for anyone who wants to add some color to their life.
I personally hand craft each piece, making them one of a kind and meaningful... Each piece is unique like we all are...
Details;
Colorful African beads
Gold color hematite stone  spacers
Spiral Nepal bead
Eye Nepal bead
Yellow color crystal beads
Bracelet size 6.5" on high quality stretchy jewelry cord.Contact me if you need any adjustments.

Handmade in USA.
Every Ebru Jewelry purchase will arrive wrapped in a gift box
Share