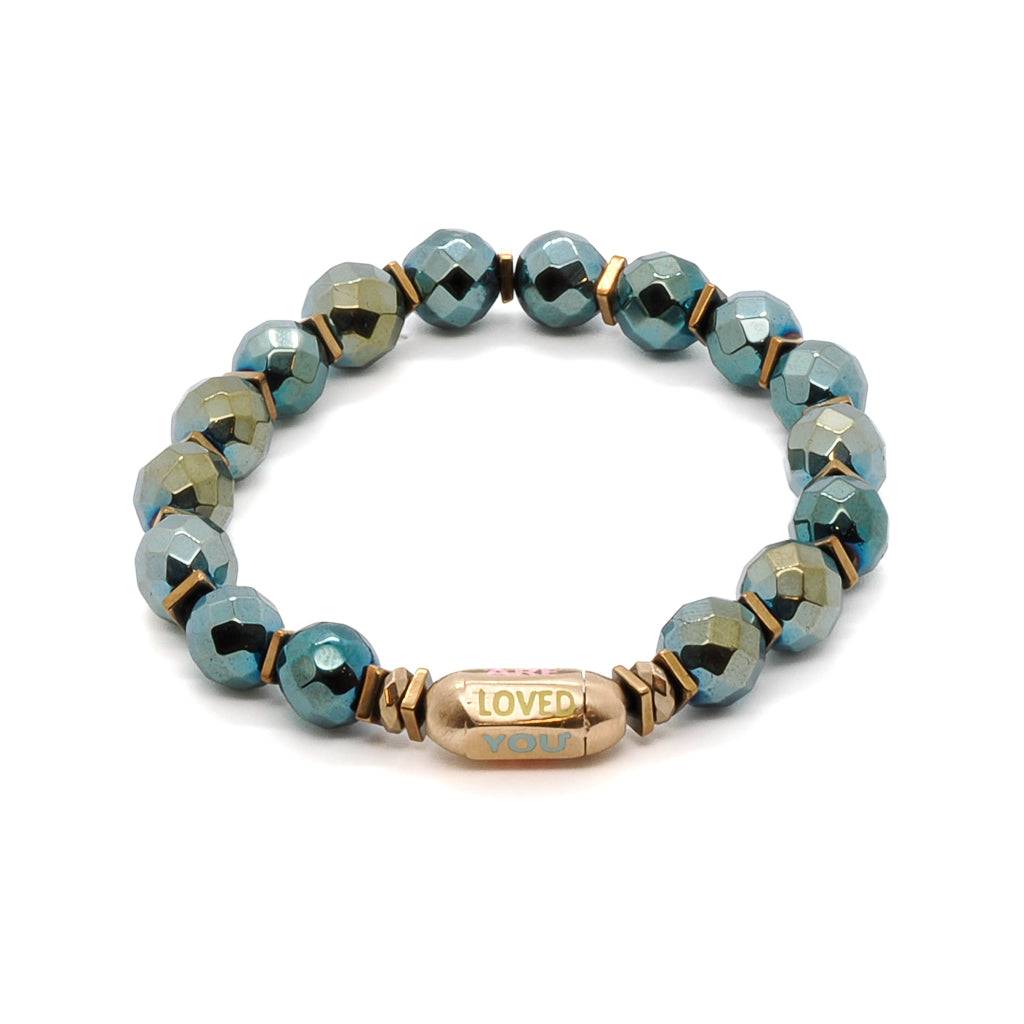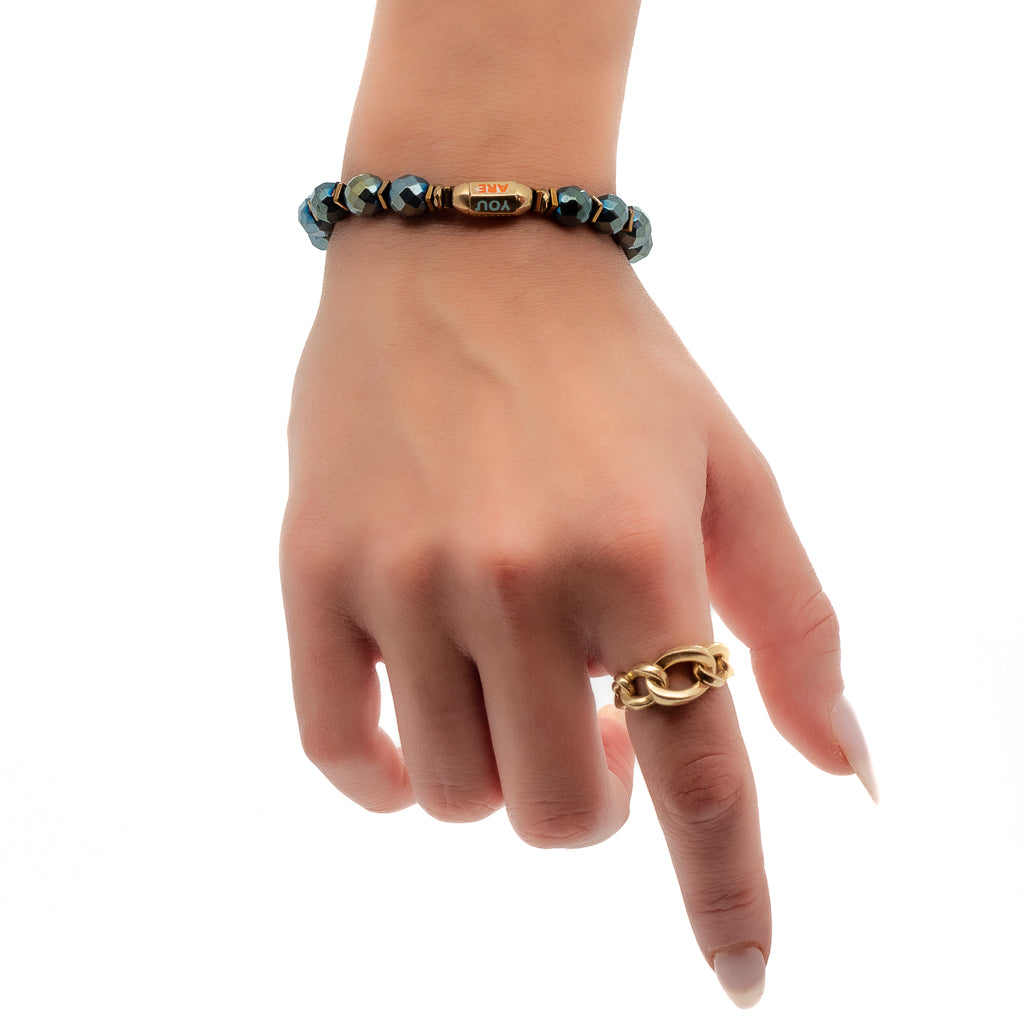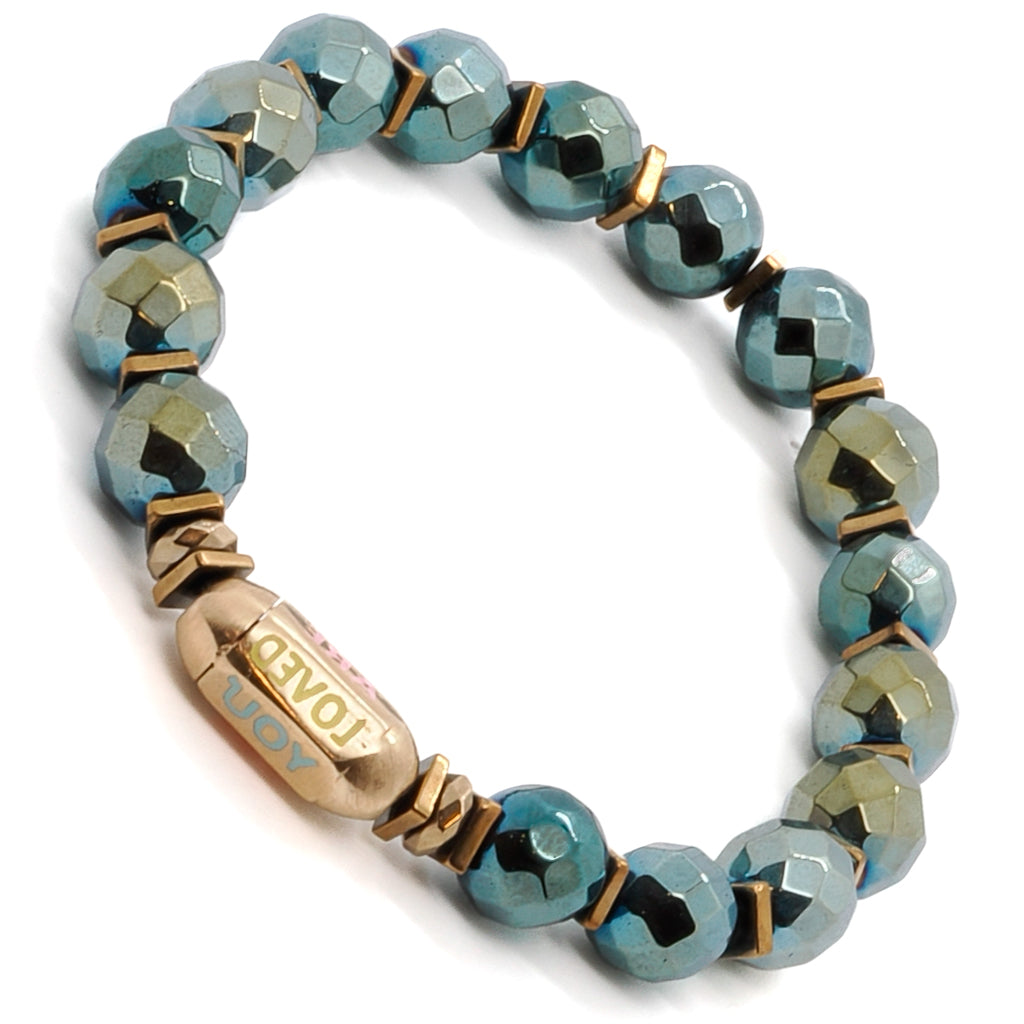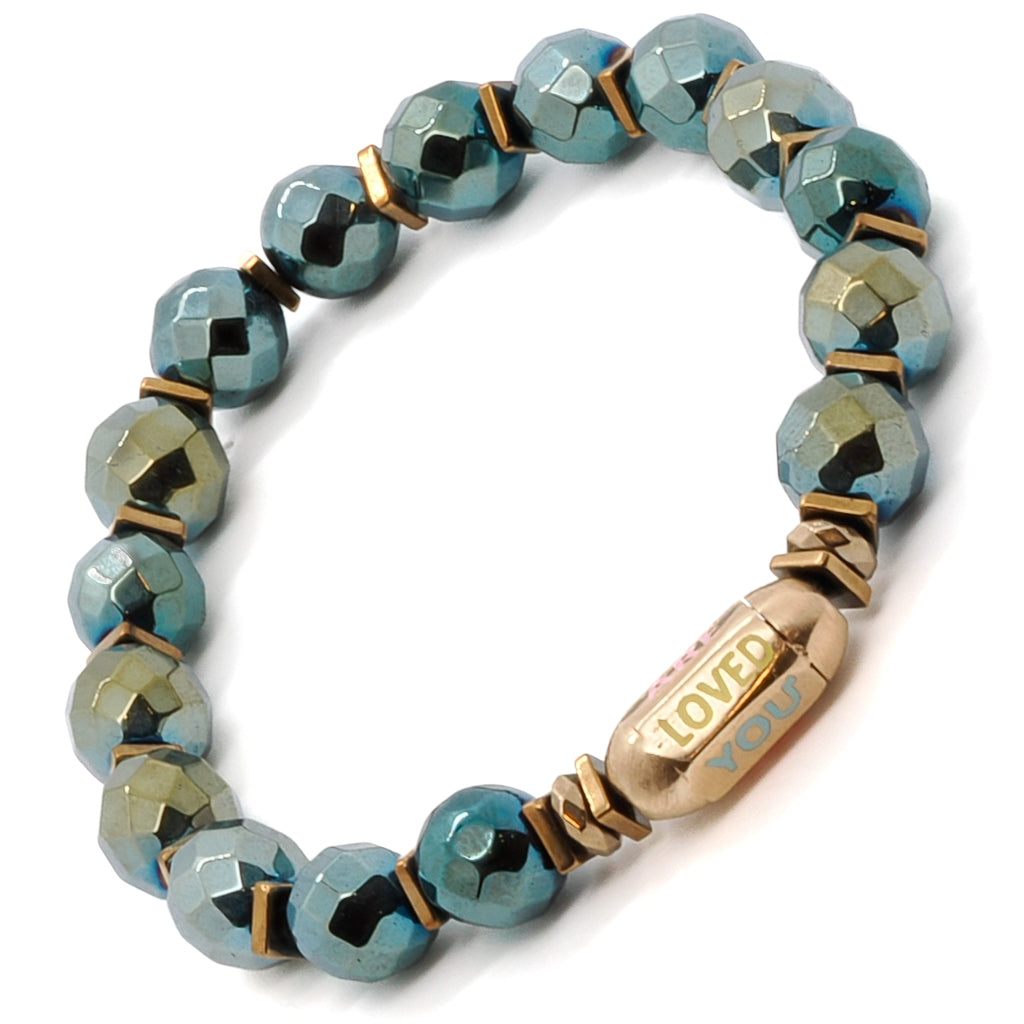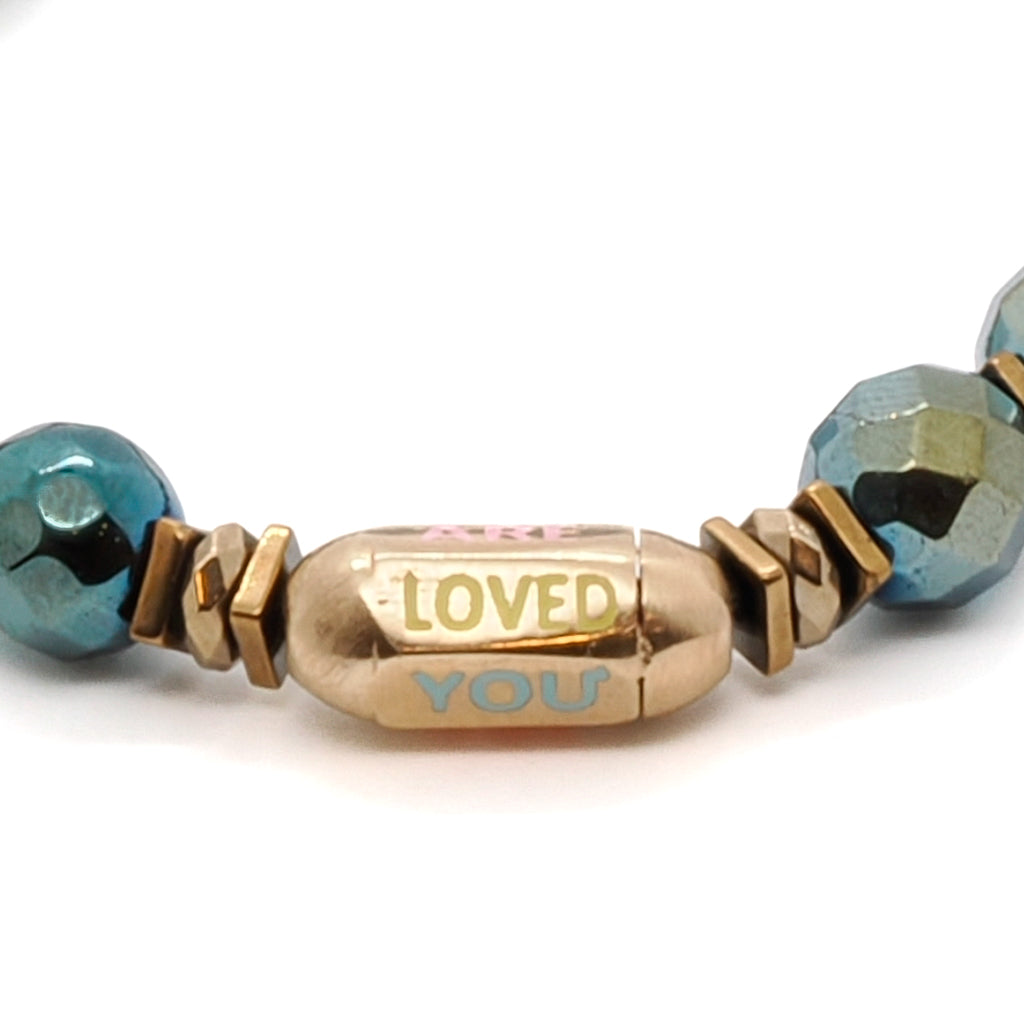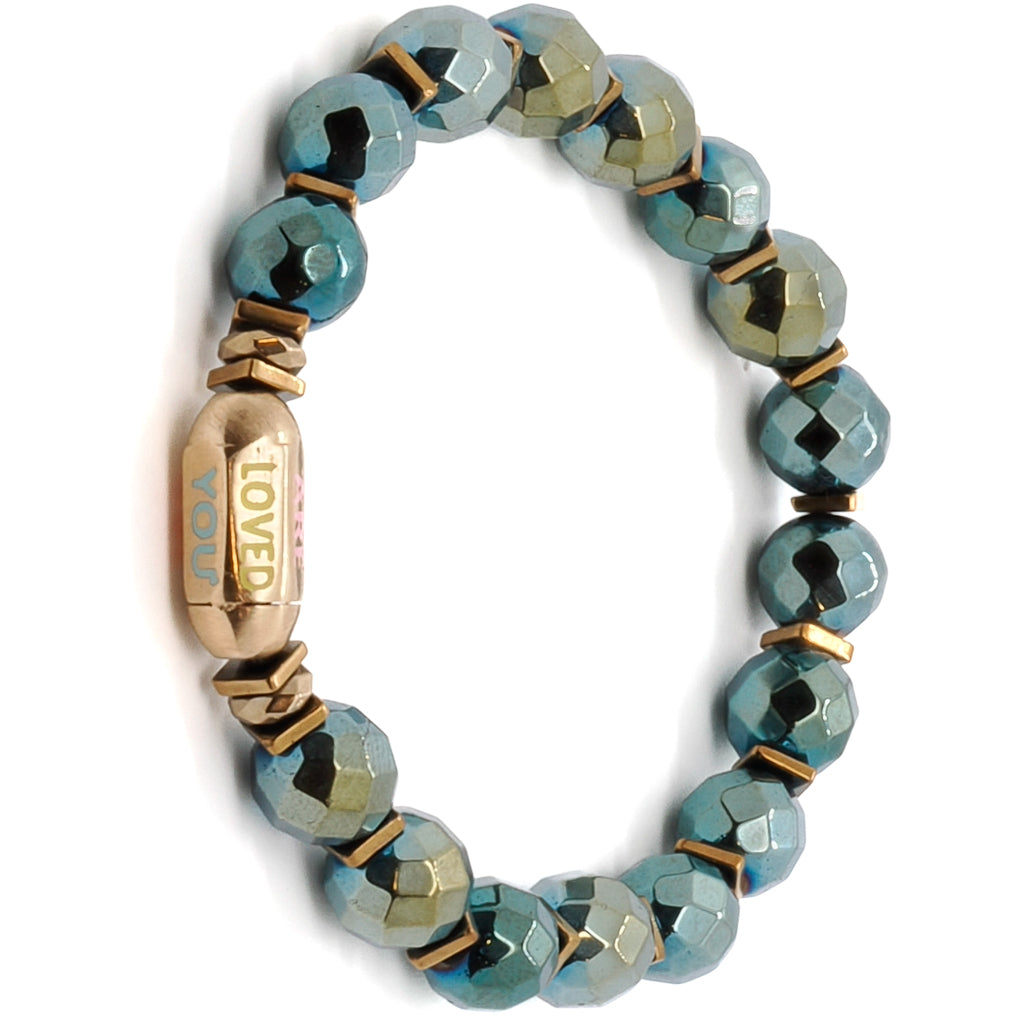 The You Are Loved Bracelet is a beautiful and meaningful piece of handmade jewelry that serves as a reminder of the love and support that surrounds you. This unique bracelet features a series of 8mm green color faceted hematite stone beads, which are said to promote grounding, balance, and tranquility.
The centerpiece of the bracelet is a stunning 925 silver 18k gold plated "You Are Loved" tube bead. This bead is a beautiful reminder that you are appreciated and valued, and that there is always someone who cares for you.
I personally hand craft each piece, making them one of a kind and meaningful. Each piece is unique like we all are...

Details;
8mm Green color faceted Hematite stone beads

925 Sterling silver on 18k gold plated You Are Loved tube bead

Gold color hematite stone spacers
Bracelet size 6.5" on high quality stretchy jewelry cord. Contact me if you need any adjustments.
Handmade in USA
Every Ebru Jewelry purchase will arrive wrapped in a gift box
Share