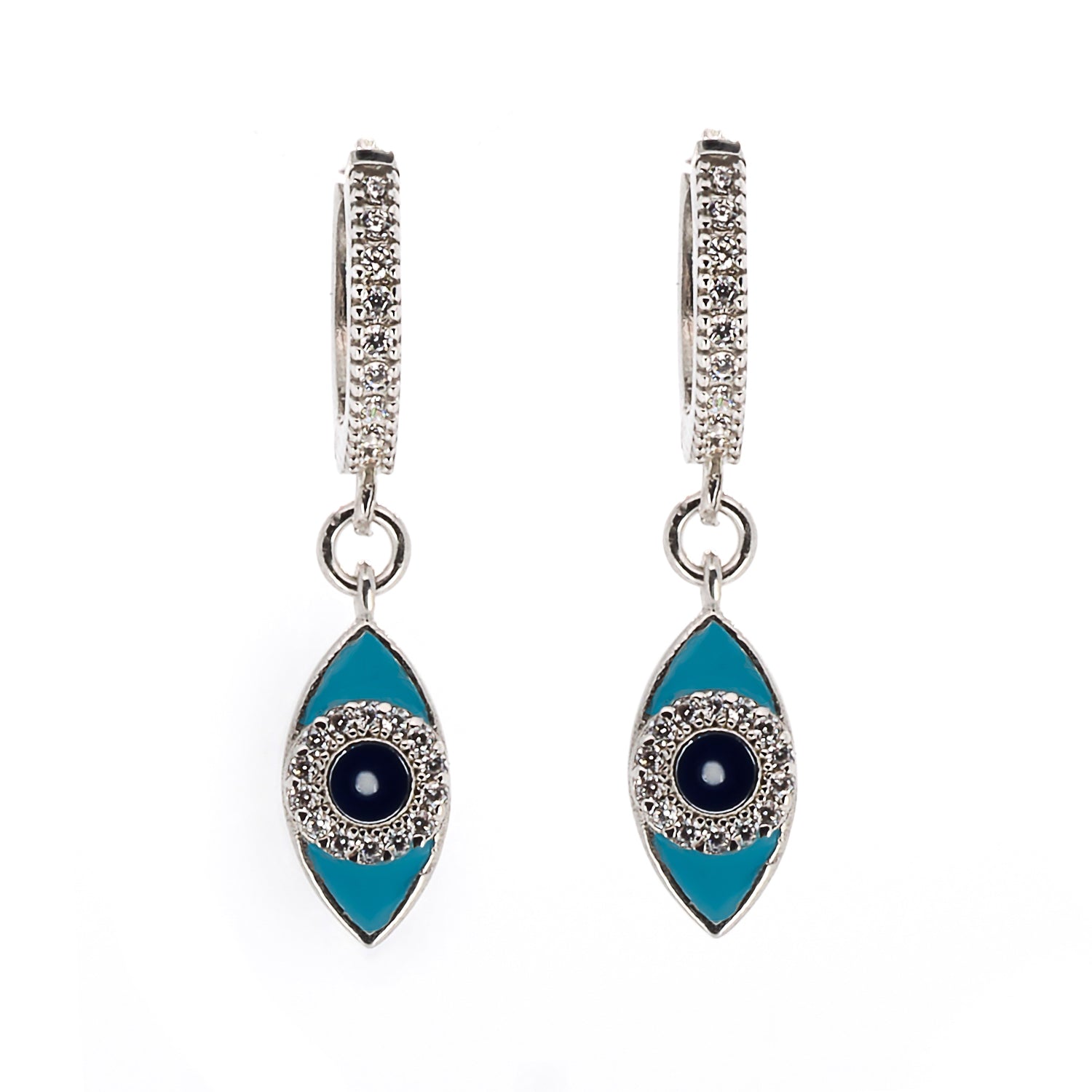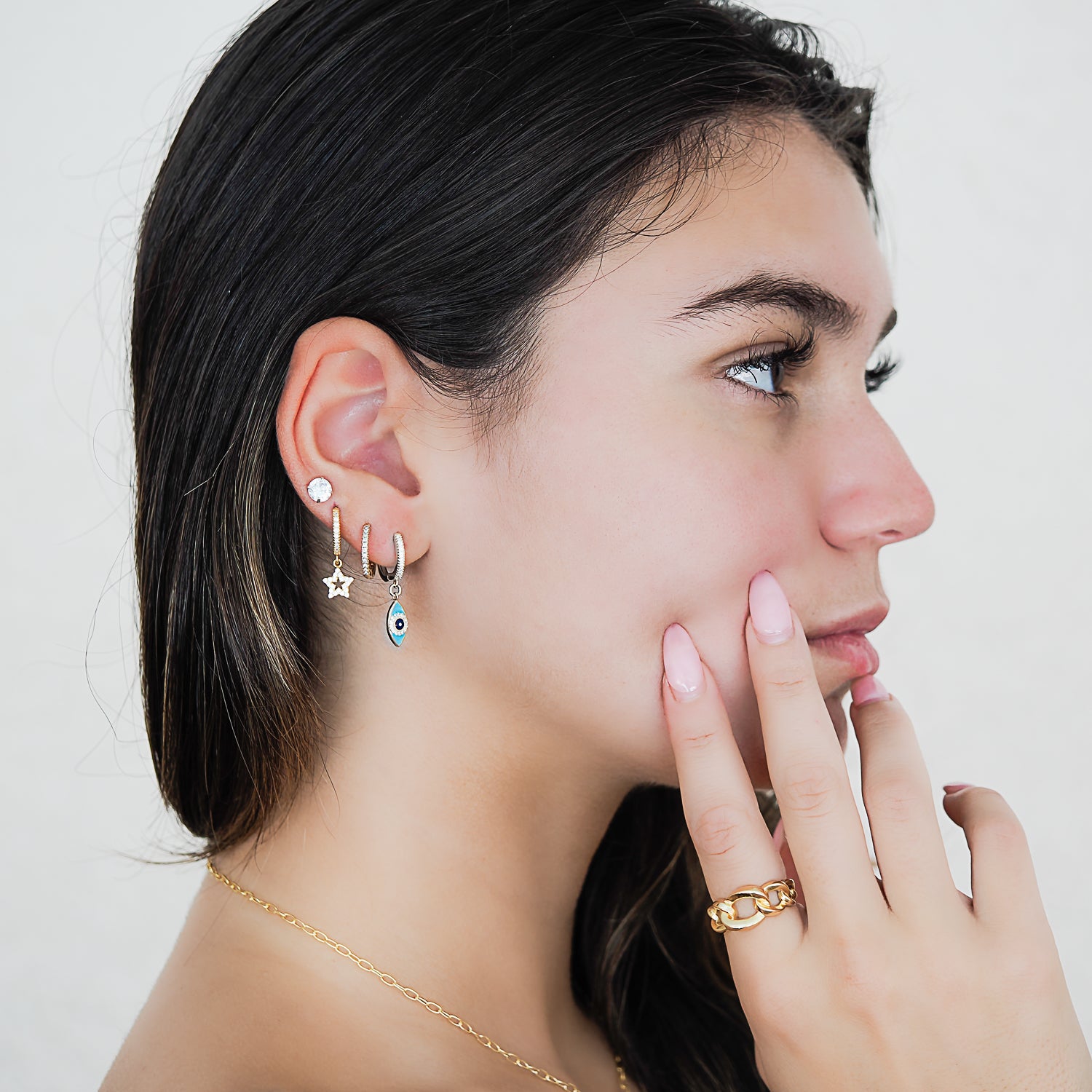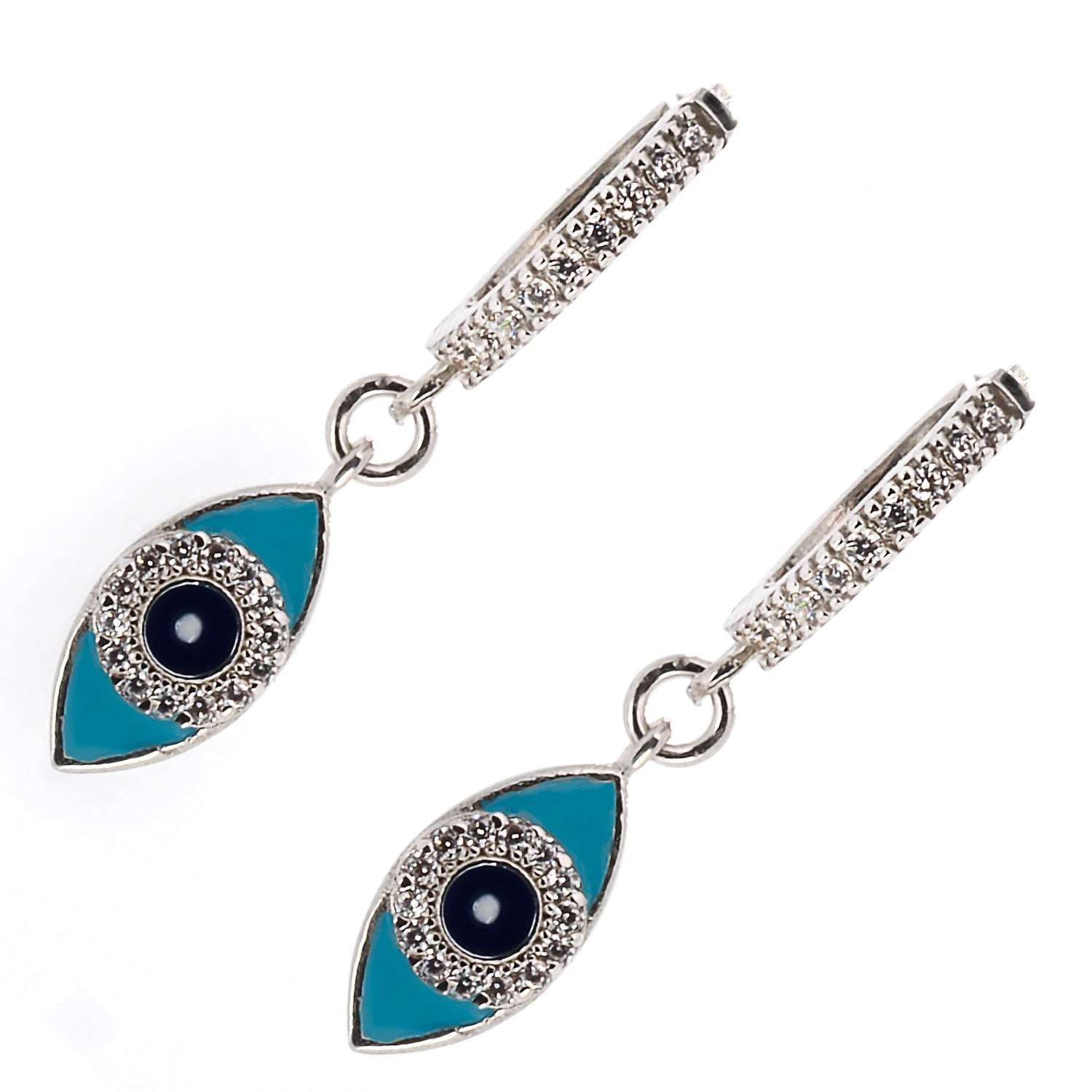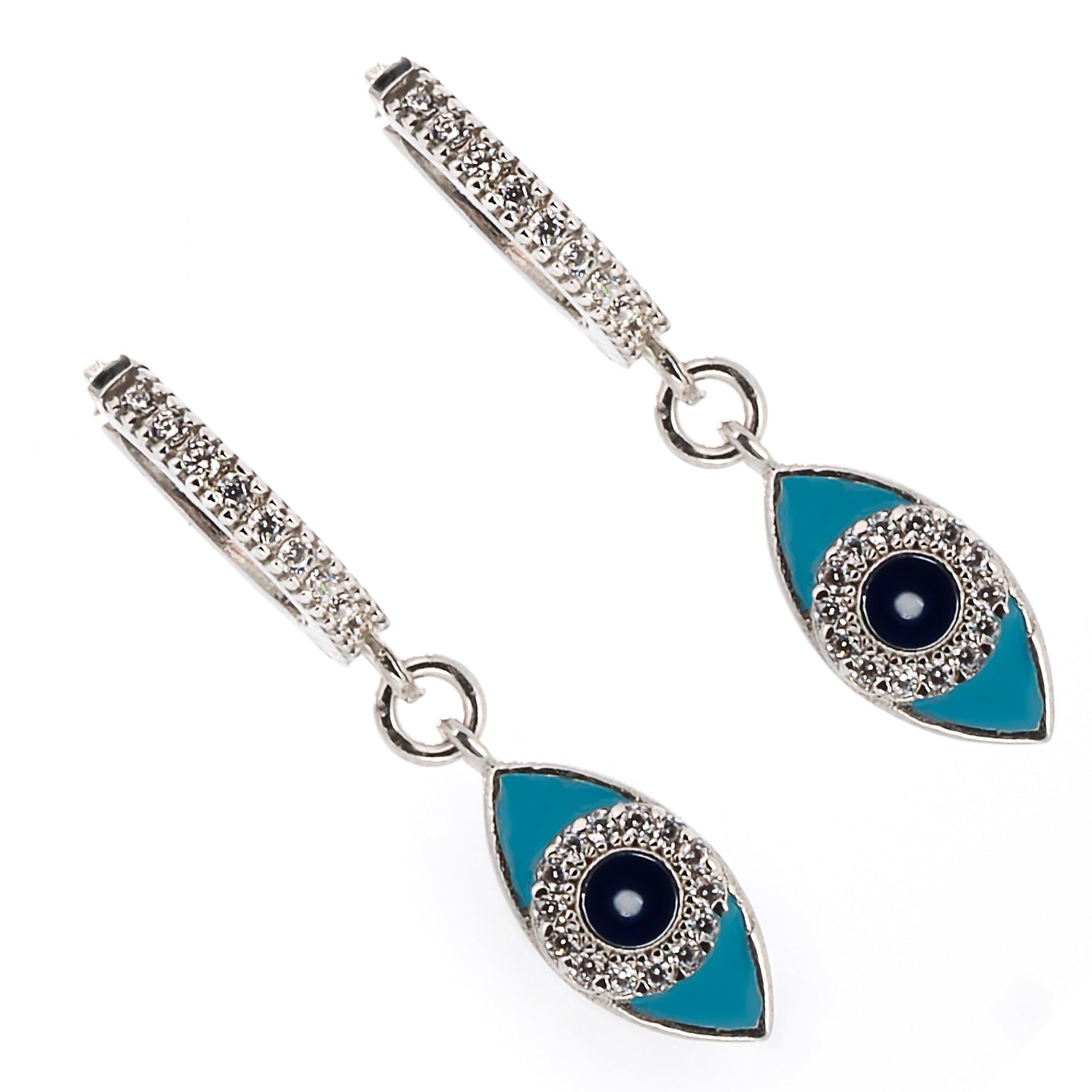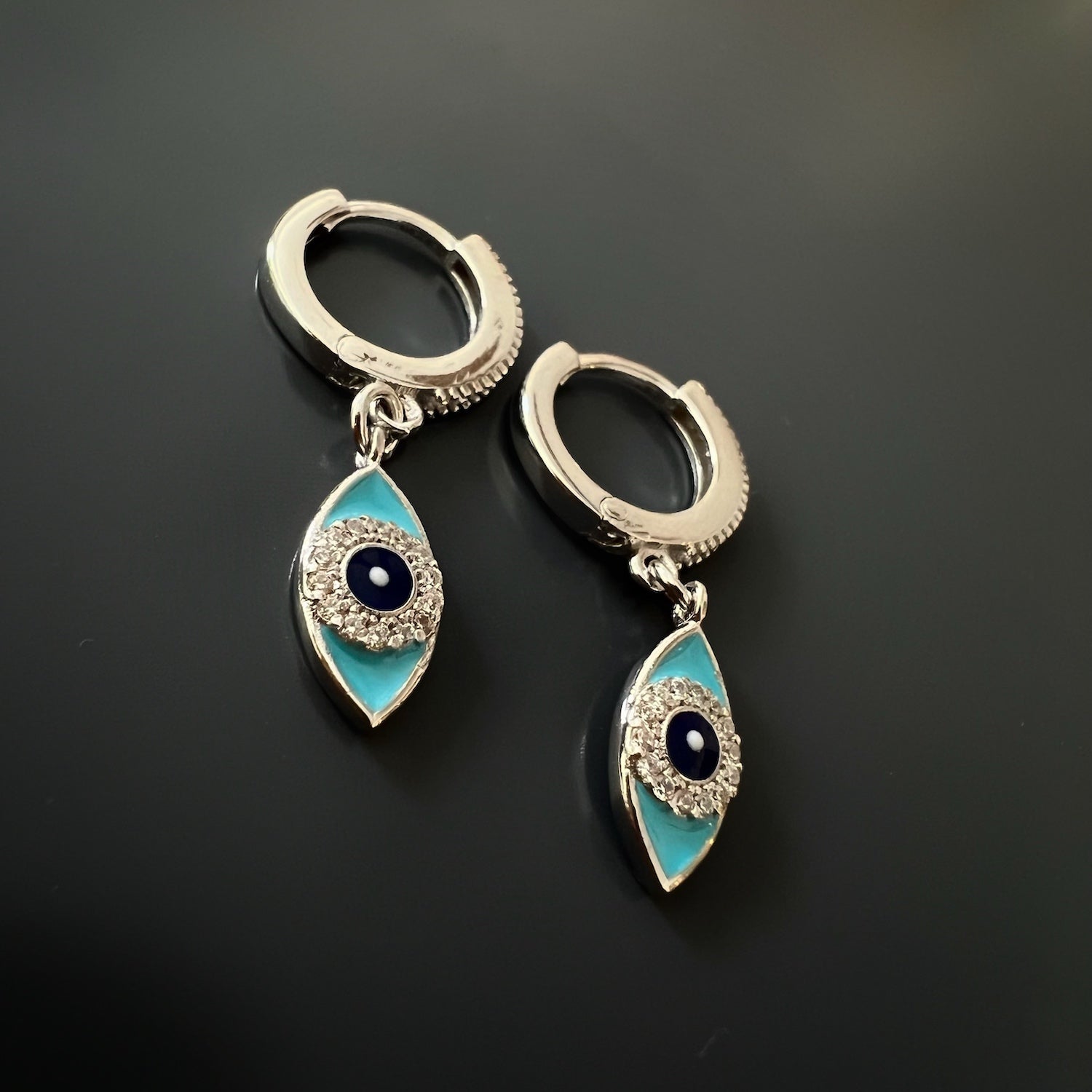 Turquoise Sparkly Silver Evil Eye Earrings
The Turquoise Sparkly Silver Evil Eye Earrings, a captivating pair of handmade earrings that beautifully blend spirituality, elegance, and shimmering beauty. Meticulously crafted with sterling silver. 
The Evil Eye, a symbol known for its protective qualities, takes on a unique and enchanting allure with its turquoise enamel accents.These zircon stones shimmer and glisten, adding a touch of brilliance and radiance to the earrings.
Let these earrings be a constant reminder of protection, positivity, and the beauty that radiates from within you.

I personally hand craft each piece, making them one of a kind and meaningful...Each piece is unique like we all are...
Details;
925 Sterling silver 
Turquoise enamel
Zircon stones
Enamel evil eye charm
Handmade in USA
Every Ebru Jewelry purchase will arrive wrapped in a gift box
Share