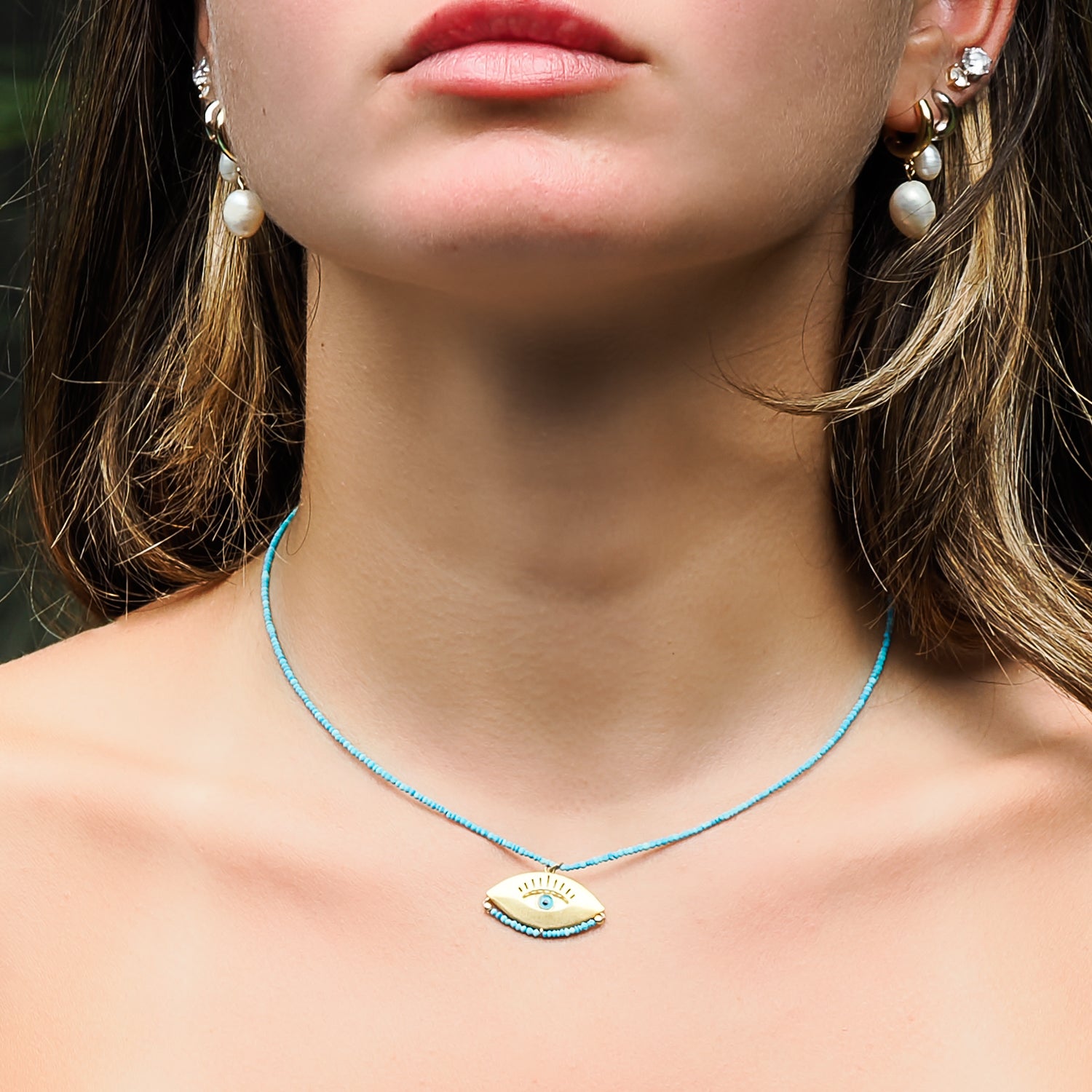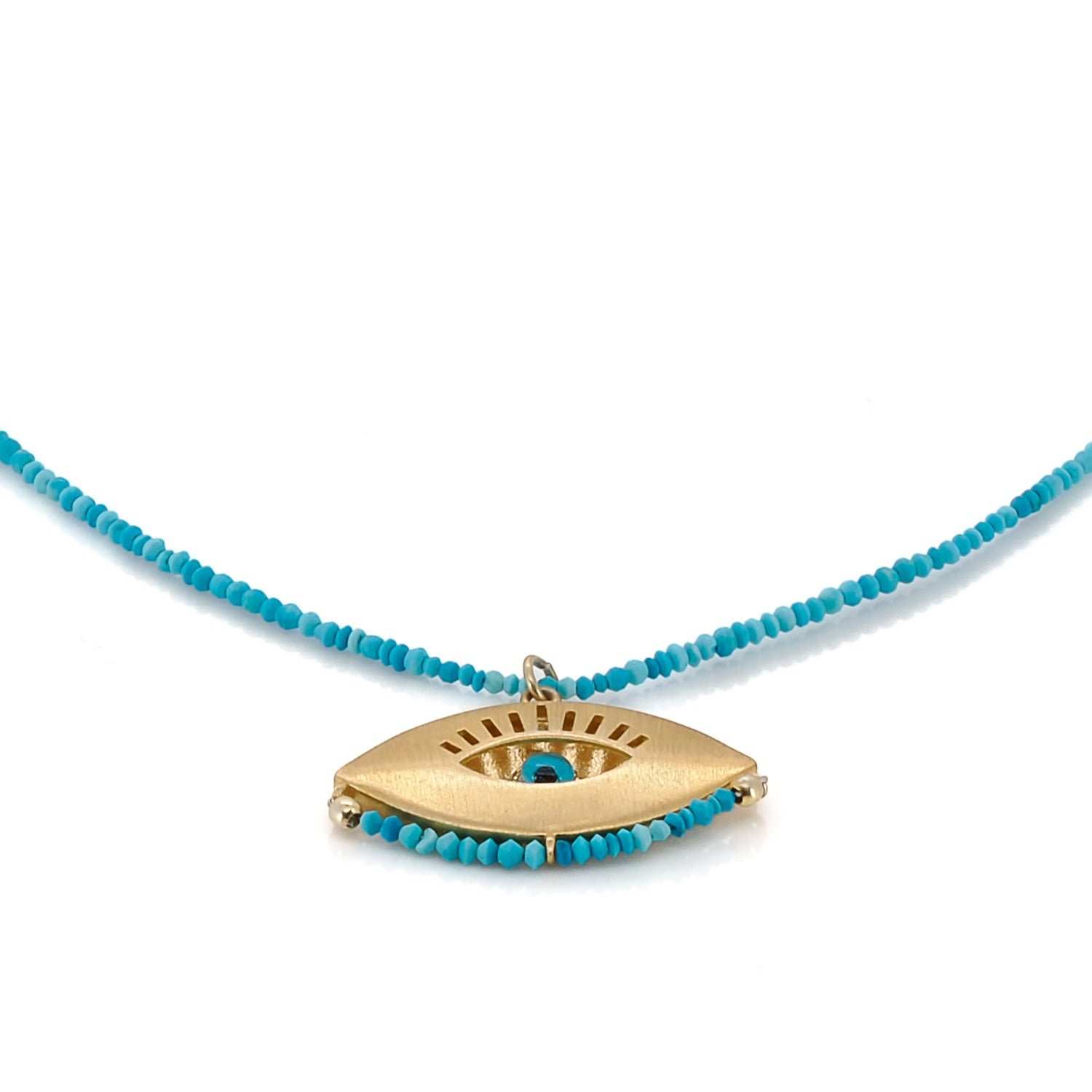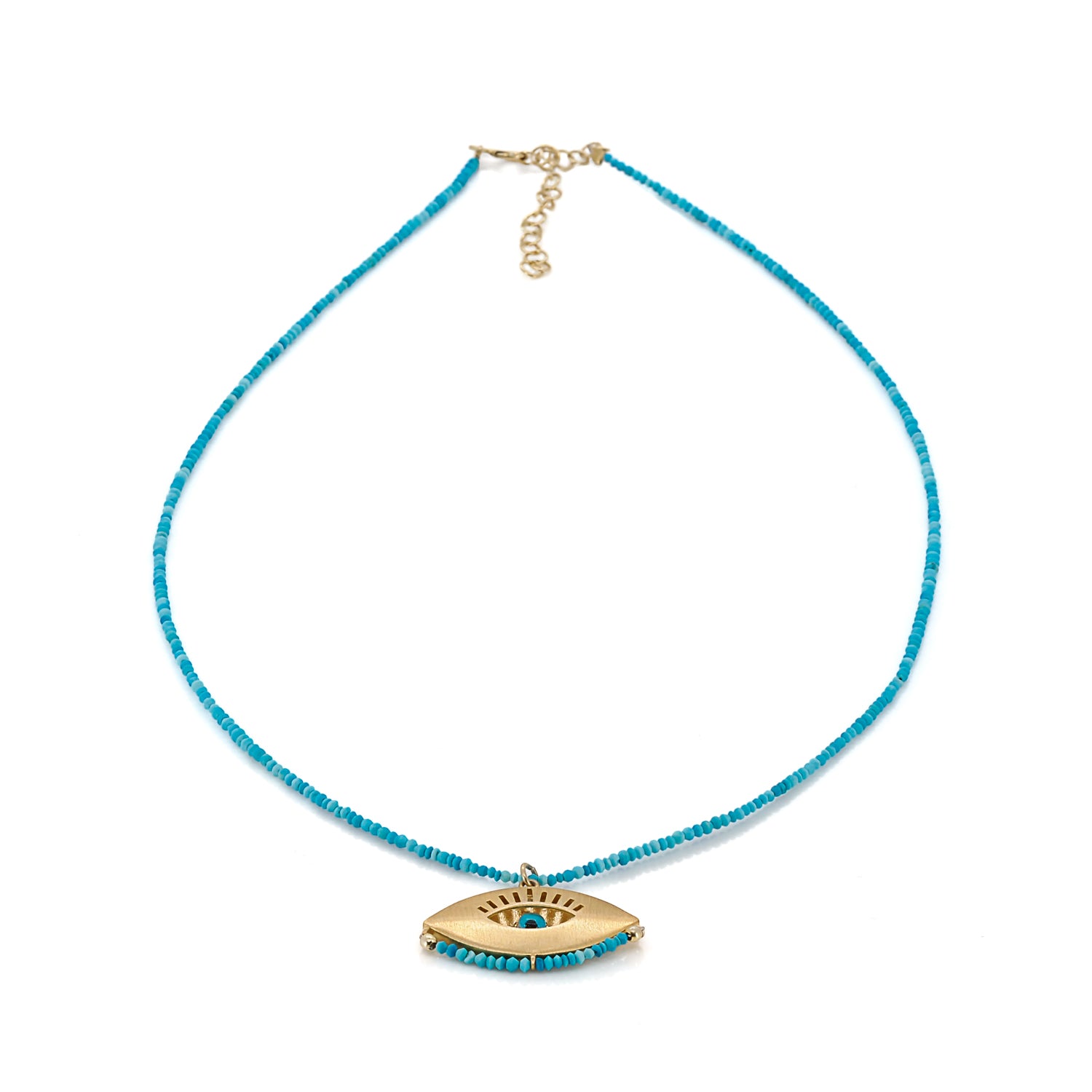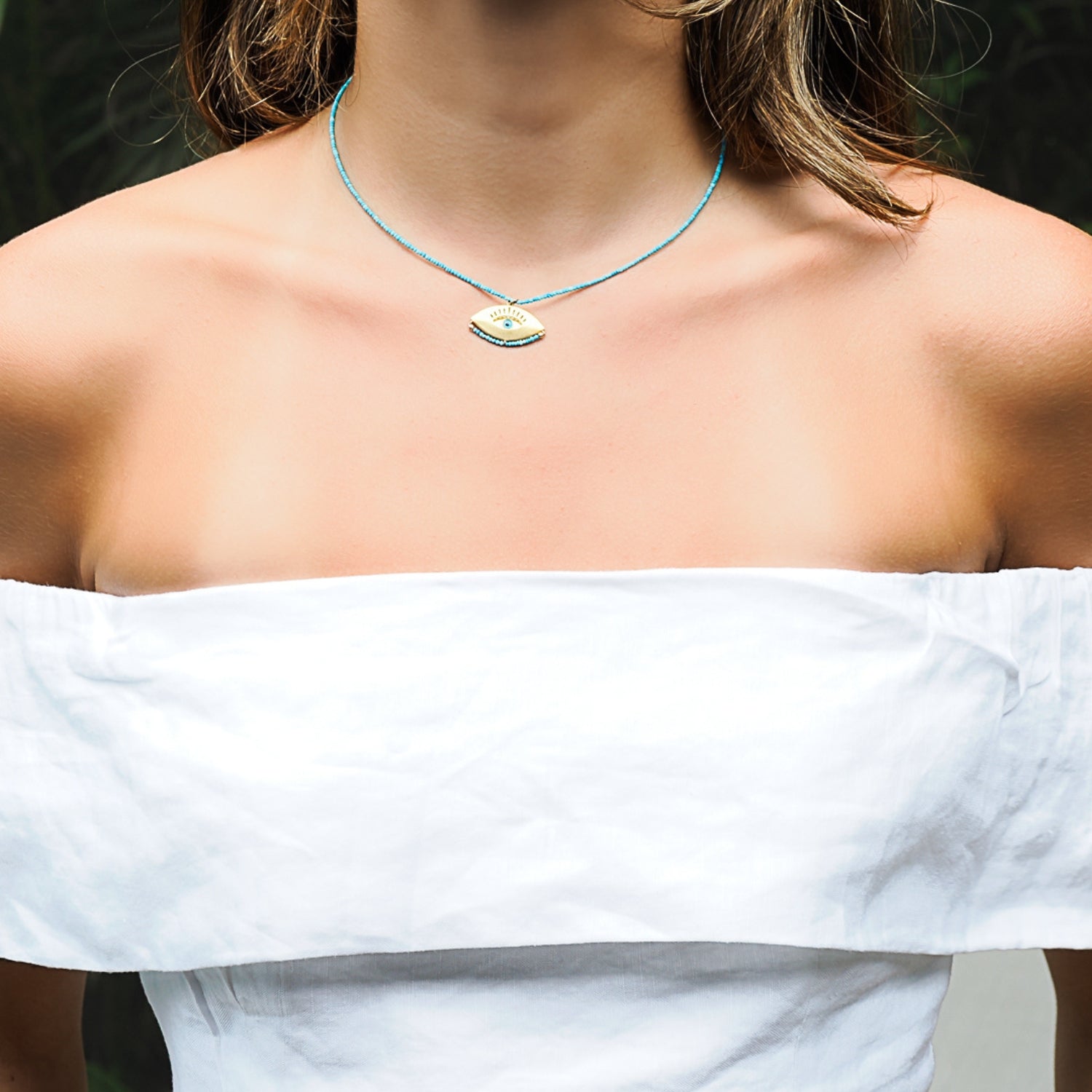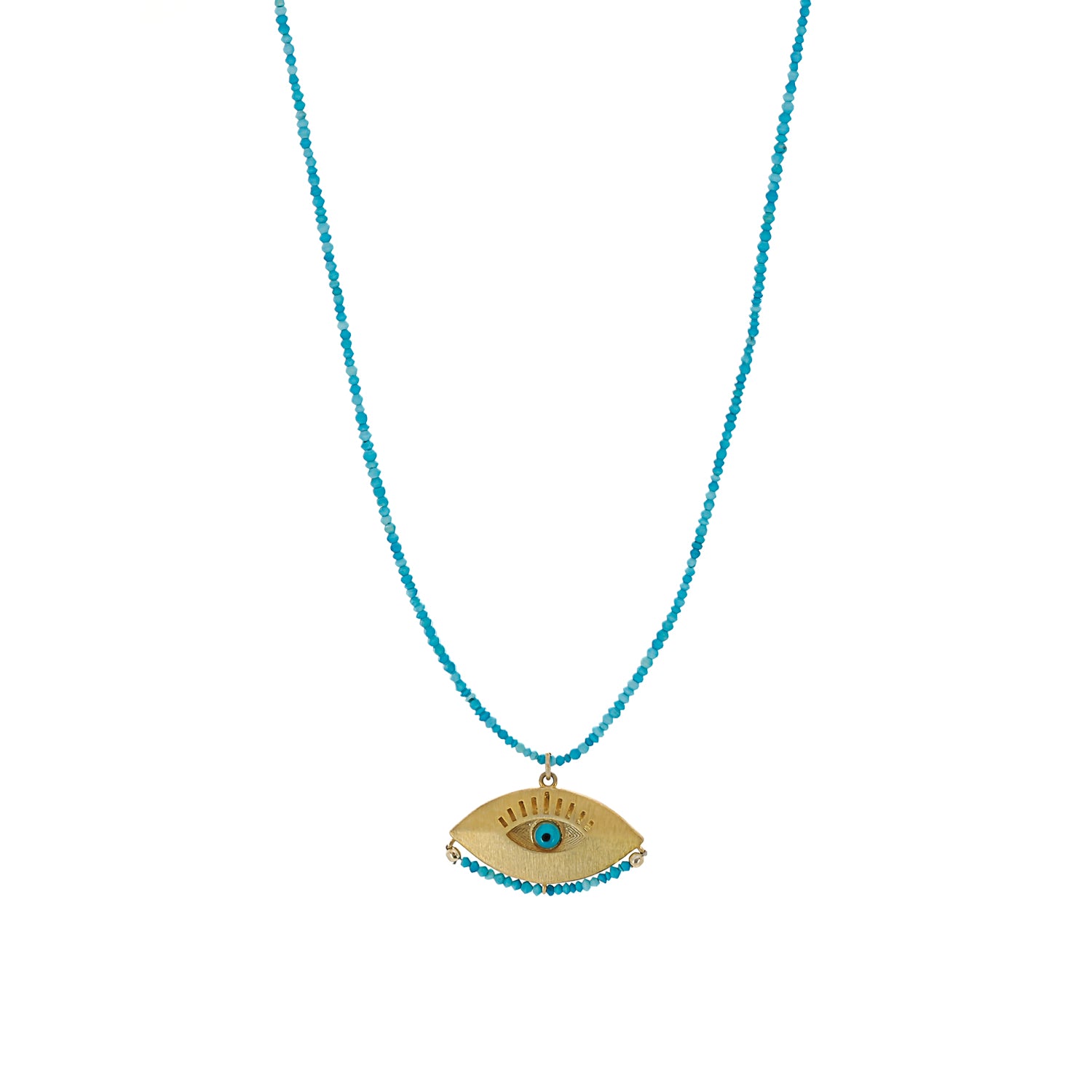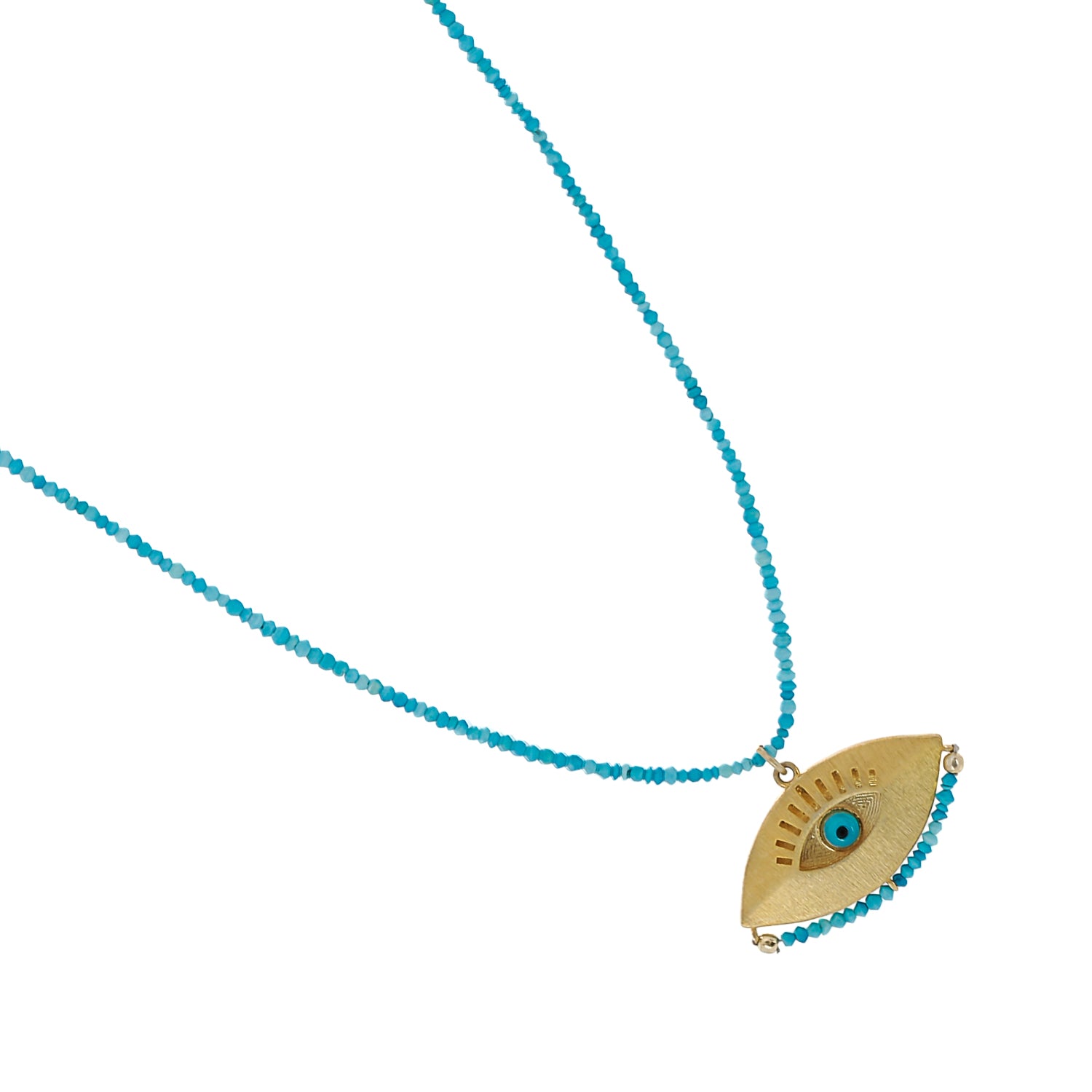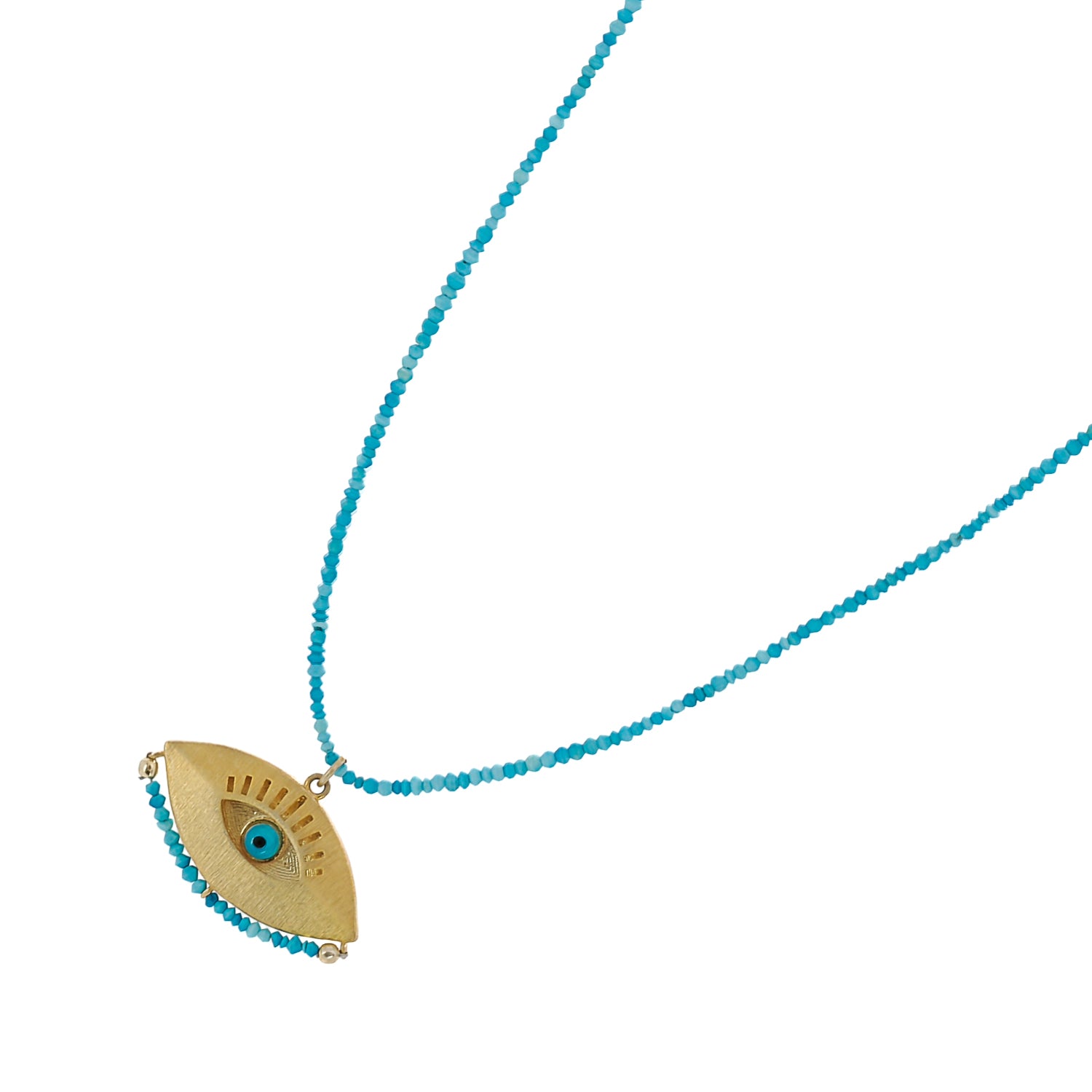 Turquoise Protective Evil Eye Necklace
The Turquoise Protective Evil Eye Necklace, a symbol of both style and spiritual significance. This extraordinary necklace is meticulously crafted to blend elegance with protection, featuring a chain of exquisite turquoise stone beads and a captivating Evil Eye pendant made from sterling silver, luxuriously coated in 18K gold.
The Turquoise Protective Evil Eye Necklace not only dazzles the eyes but also offers a profound message of warding off negativity and embracing positive energy.
The centerpiece of this handmade necklace is the uniquely designed Evil Eye pendant. Handmade with utmost attention to detail, the pendant is a mesmerizing fusion of sterling silver and 18K gold plating, creating a harmonious blend of materials that radiates elegance. The pendant is adorned with turquoise stones, further enhancing its allure while symbolizing protection and good fortune. The Evil Eye motif, with its ancient origins, serves as a potent talisman against negative energies, making this necklace not only a fashion statement but also a meaningful accessory that carries positive intentions.
I personally hand craft each piece, making them one of a kind and meaningful...Each piece is unique like we all are..
Details;
Turquoise stone beads
Sterling silver on 18K gold plated Pendant 
Necklace length 15" and extender 1.5''
Pendant width 1''height 0.5''
Handmade in USA
Every Ebru Jewelry purchase will arrive wrapped in a gift box
Share