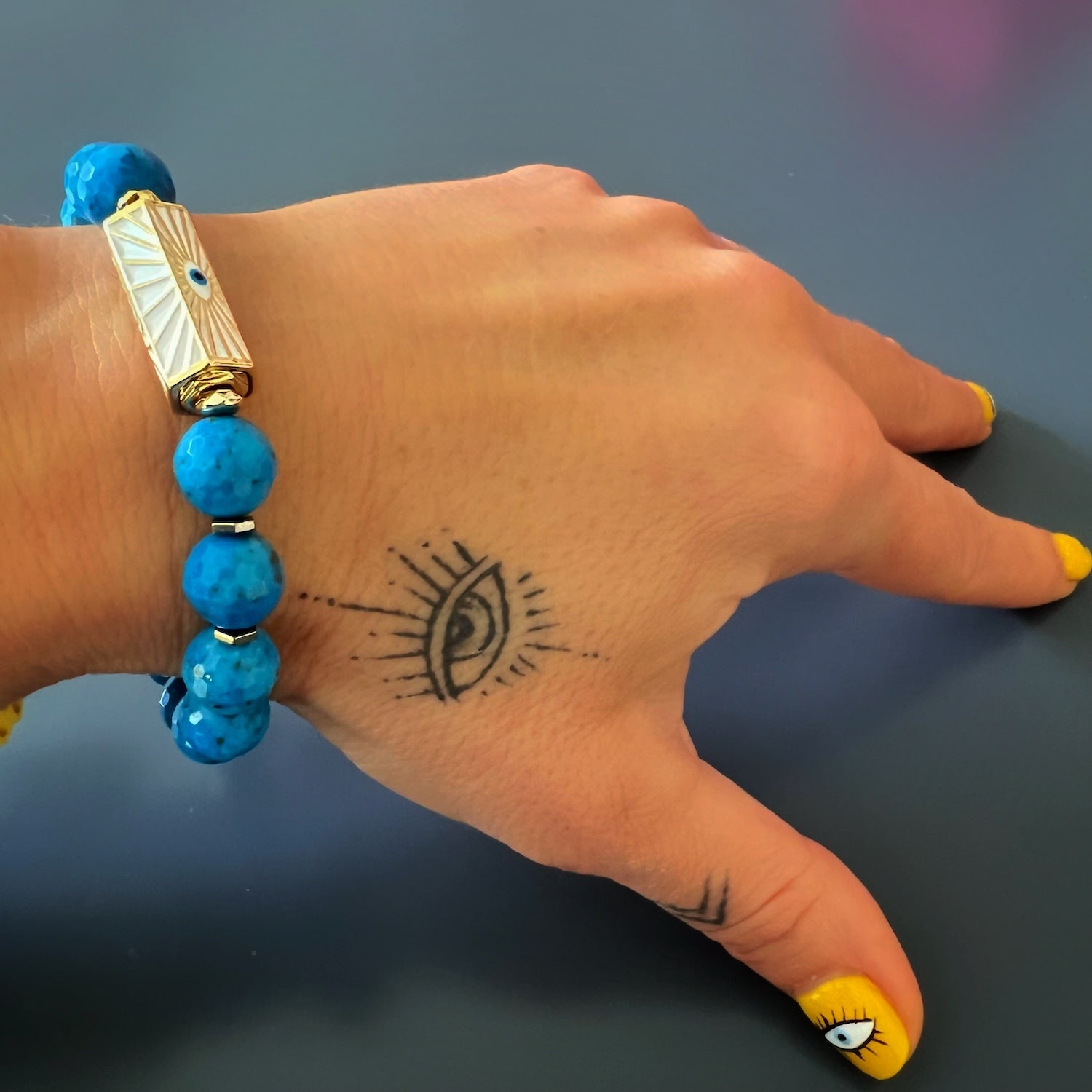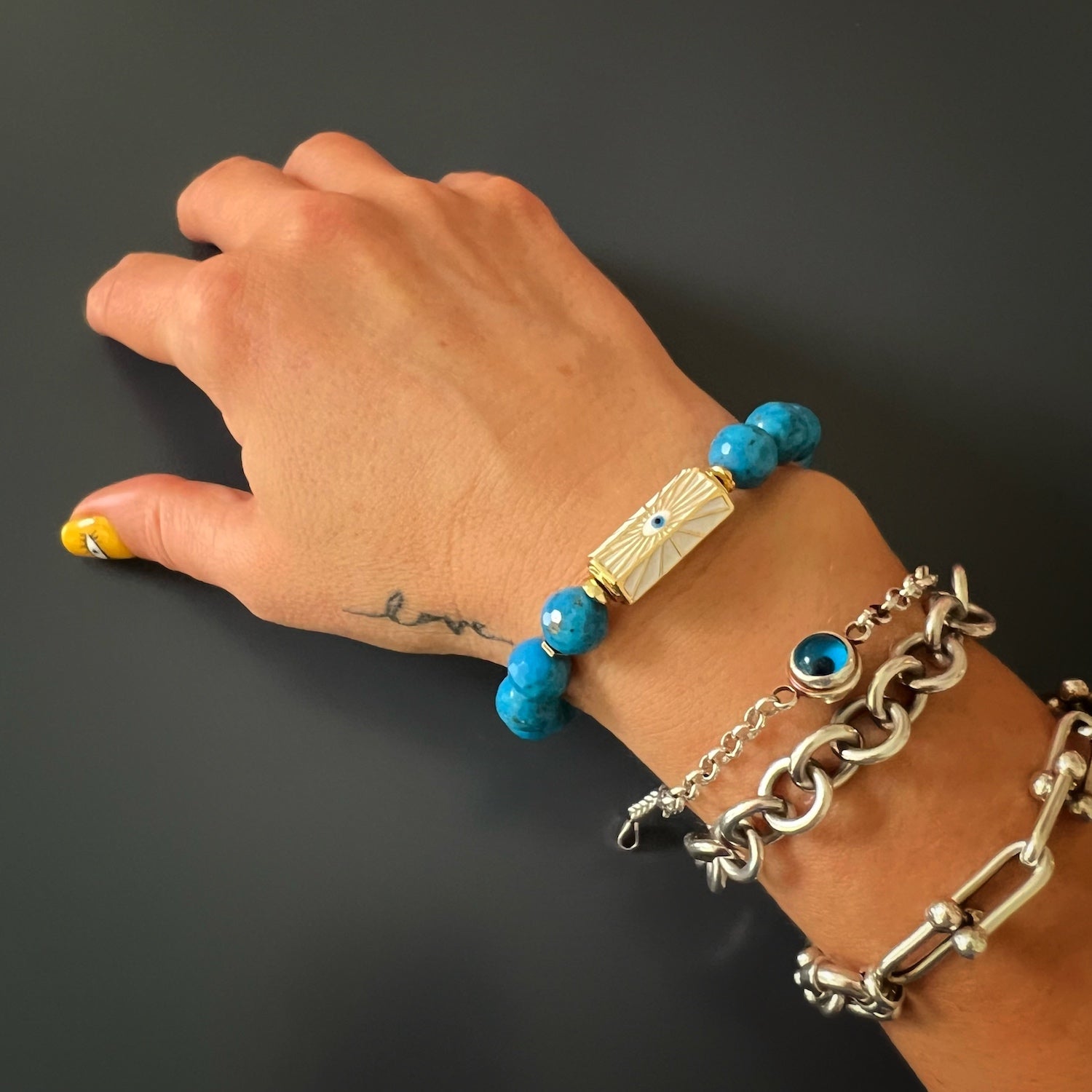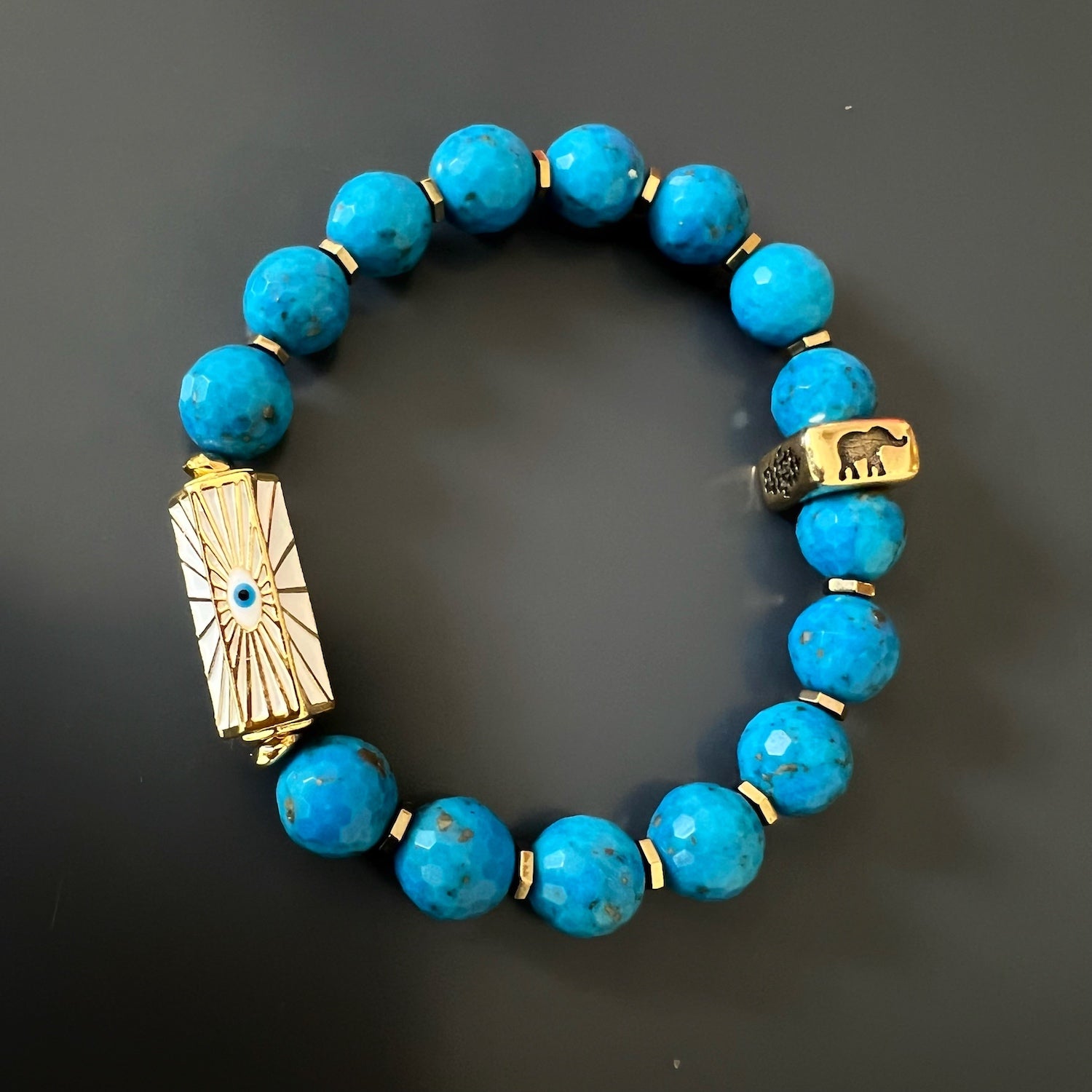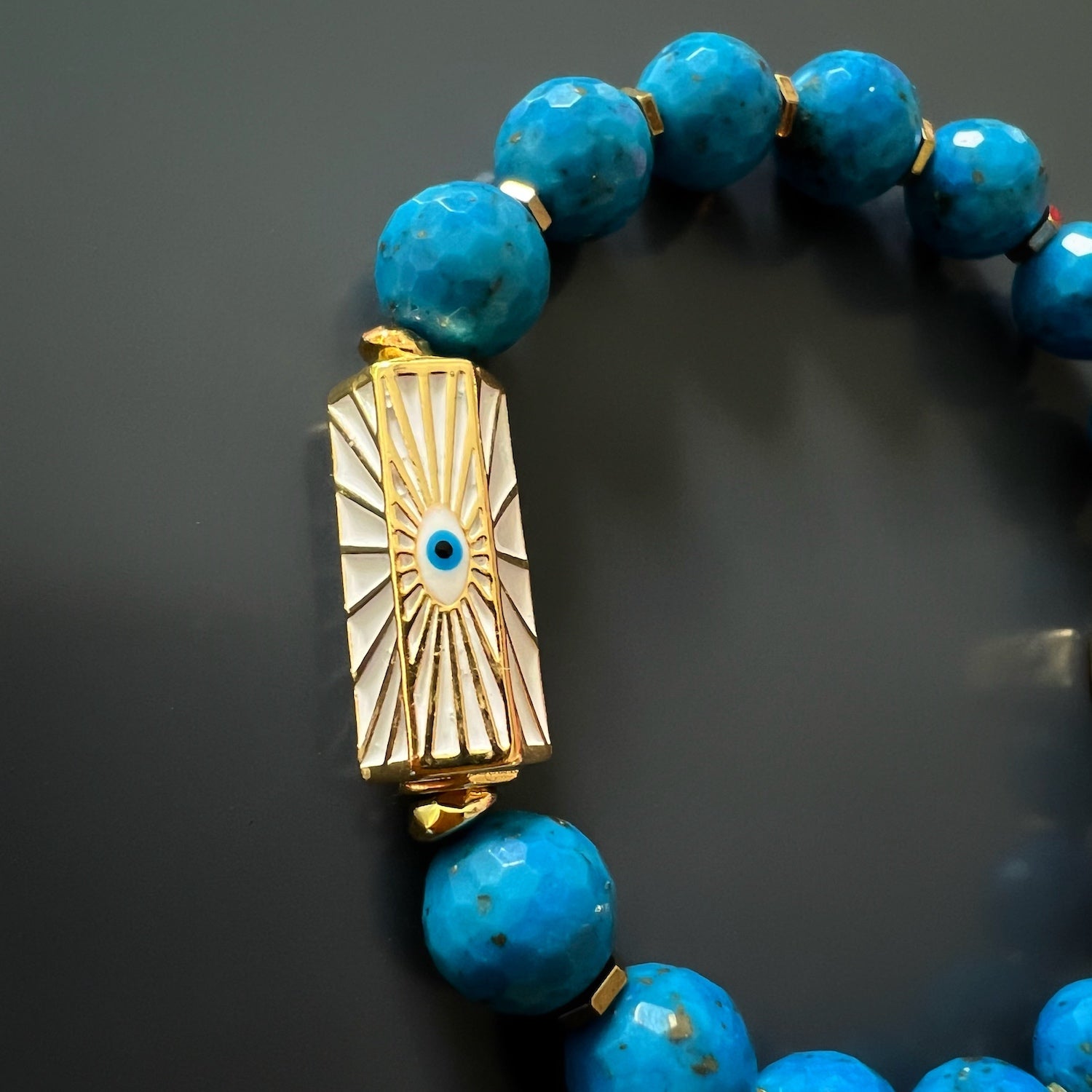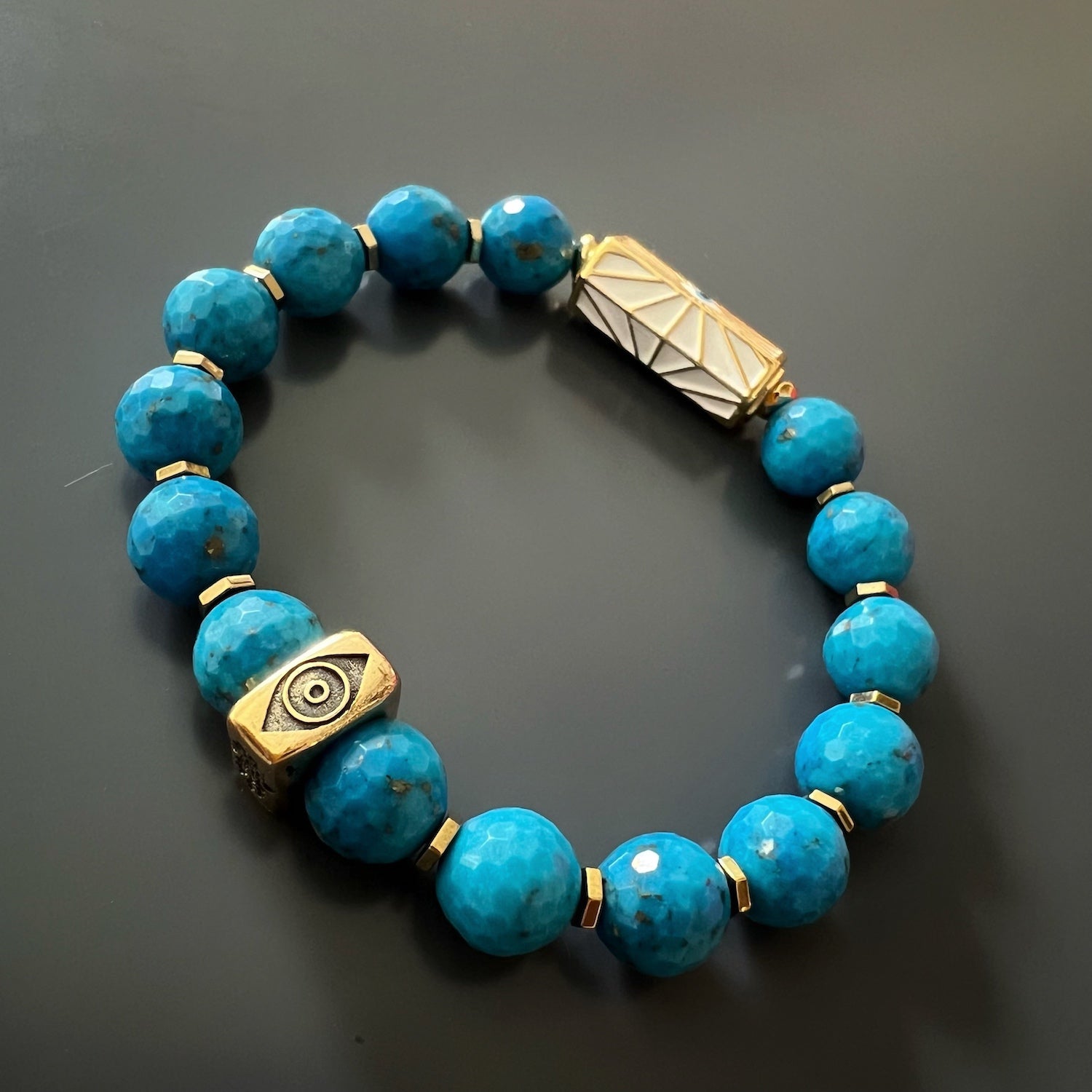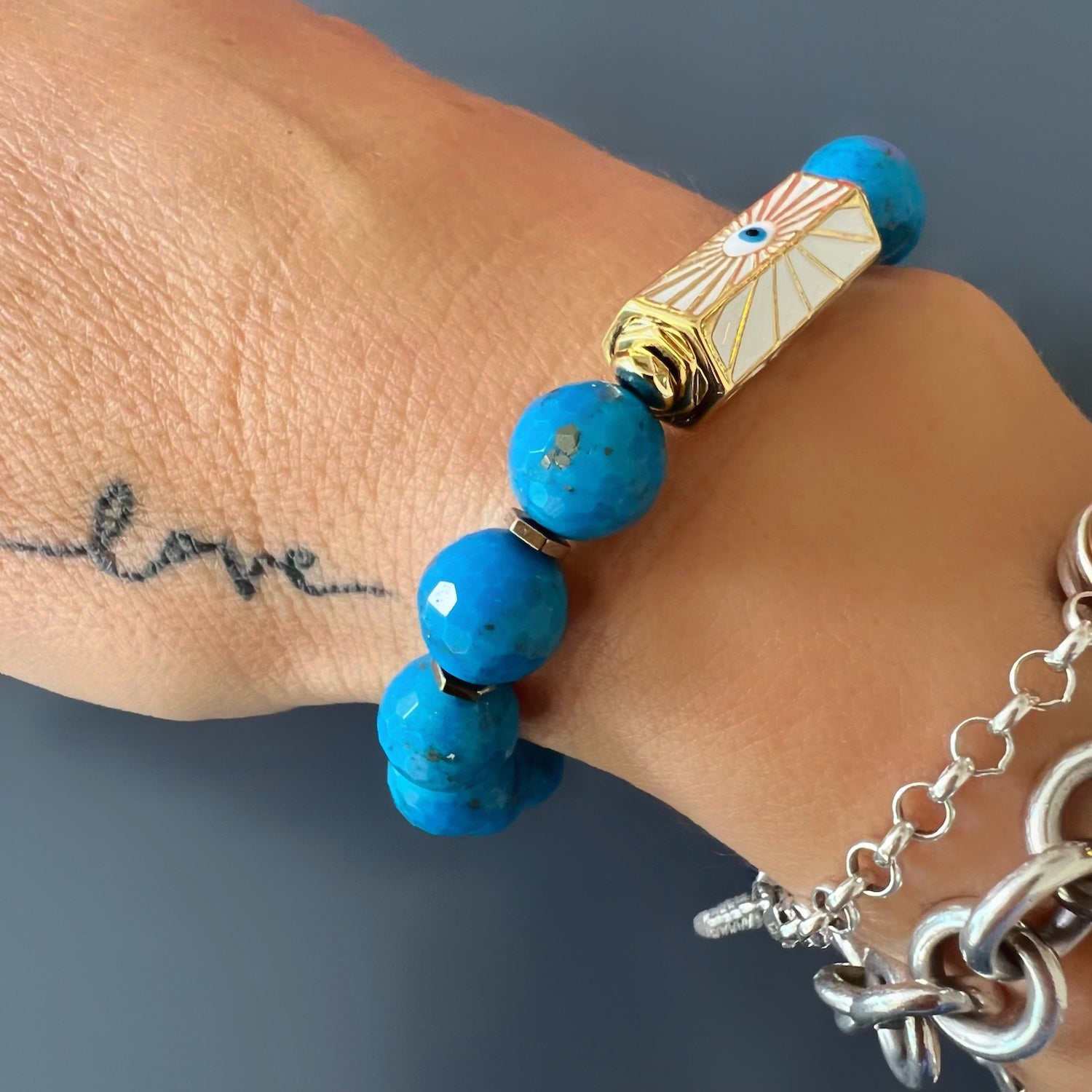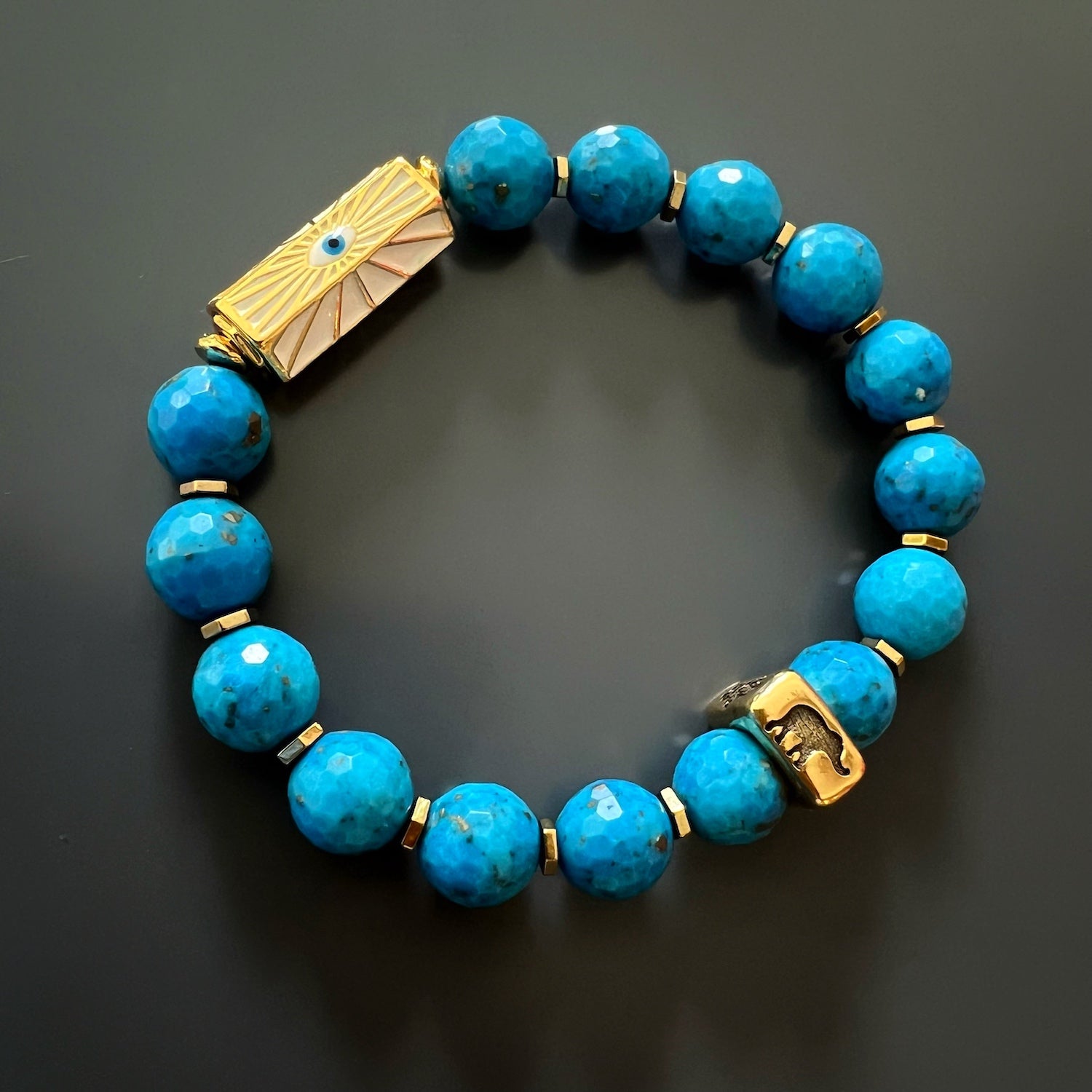 Turquoise Luck and Protection Bracelet
The Turquoise Luck and Protection Bracelet is a stunning piece of handmade jewelry that is designed to bring good fortune and safeguard its wearer from negative energy.  Beautiful turquoise stone, which is known for its protective properties and is said to attract luck and prosperity. 18k gold plated evil eye tube bead, which add a touch of elegance and sophistication to the piece.
The bracelet also features a bronze symbol charm, which includes an elephant, evil eye, and hamsa. The elephant is believed to bring good luck and fortune, while the evil eye is a symbol of protection against negative energy. The hamsa is a symbol of divine protection, and is said to bring happiness, health, and good fortune to its wearer.
The Turquoise Luck and Protection Bracelet is a beautiful piece of jewelry that is perfect for anyone who wants to add a touch of spirituality and positivity to their daily life. It is versatile enough to be worn with a variety of outfits, and its unique combination of symbols and gemstones make it a meaningful and powerful accessory.
I personally hand craft each piece, making them one of a kind and meaningful...Each piece is unique like we all are..
Details;
10mm Turquoise stone beads
Gold color hematite stone spacers
18K gold plated white enamel tube bead
Bronze bead with elephant, evil eye and hamsa symbols 
Bracelet size 6 1/2" on high quality stretchy jewelry cord.
Contact me if you need any adjustments
Handmade in USA
Every Ebru Jewelry purchase will arrive wrapped in a gift box
Share