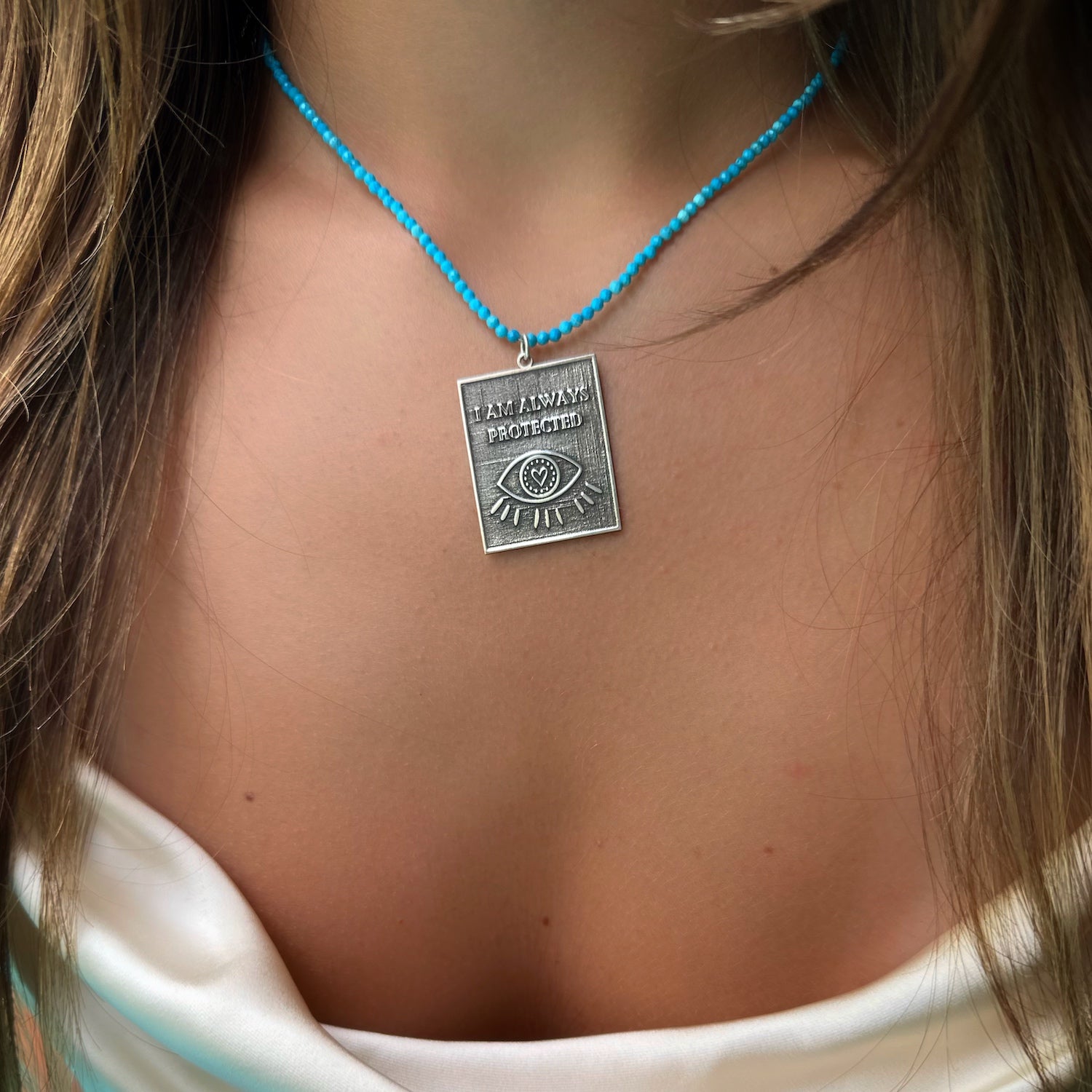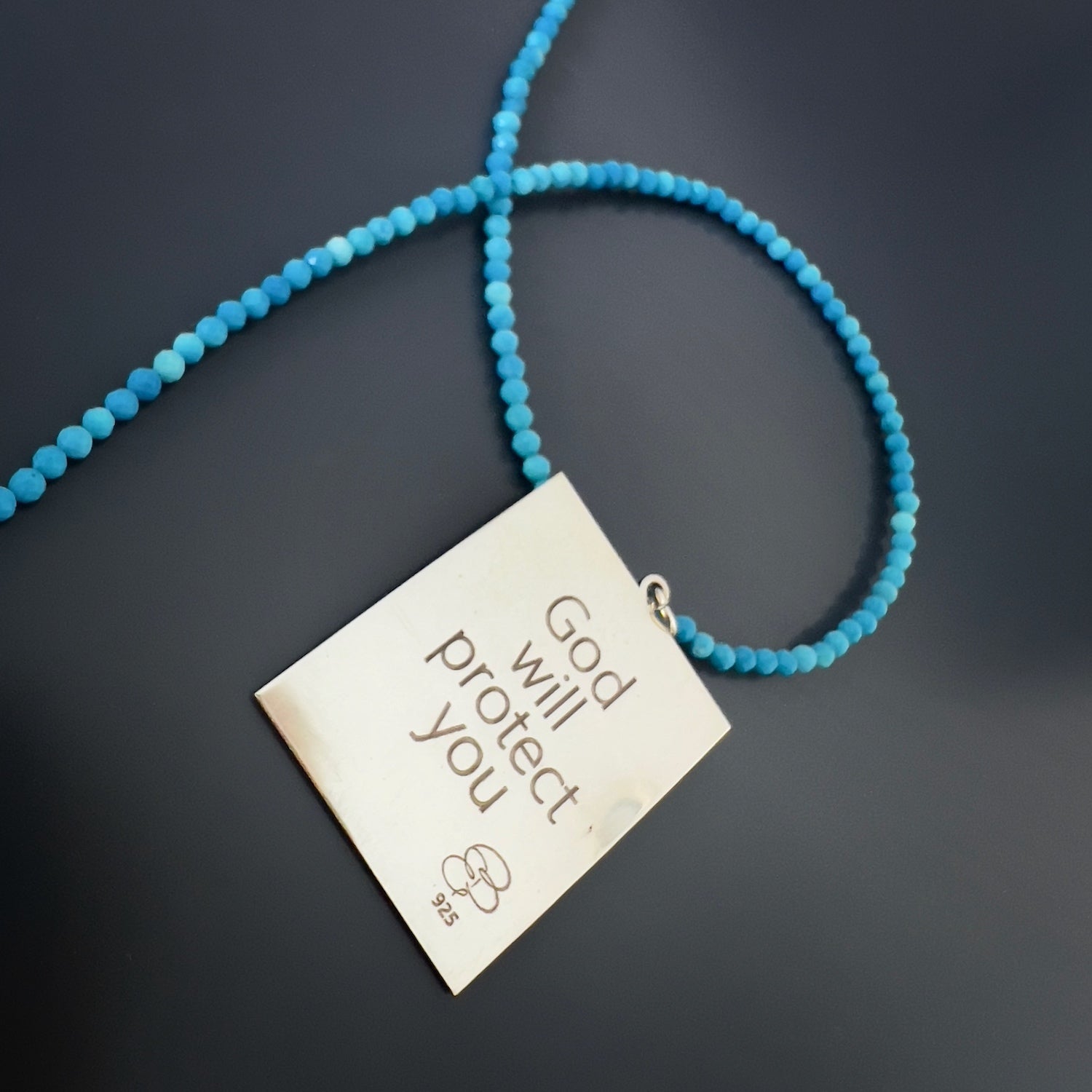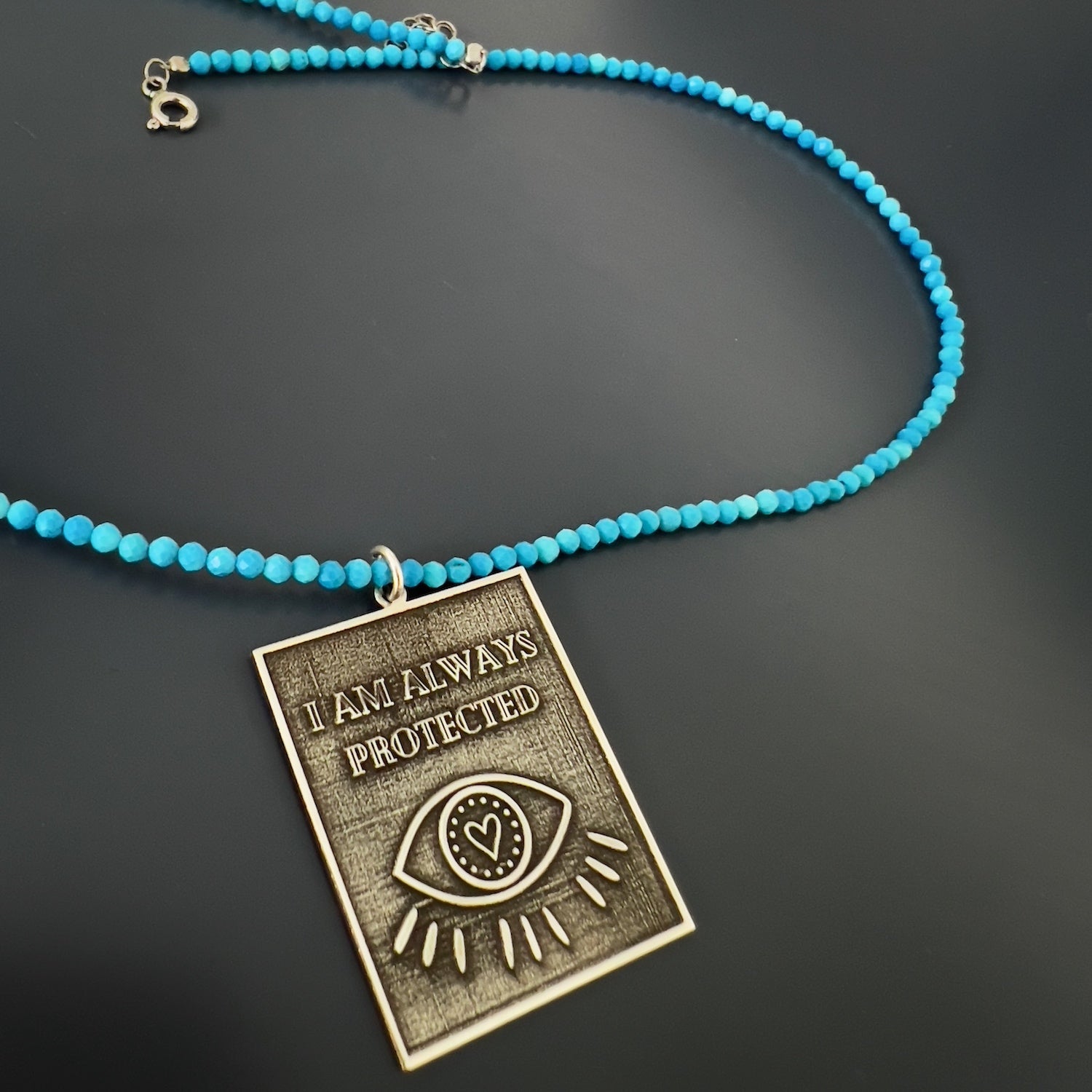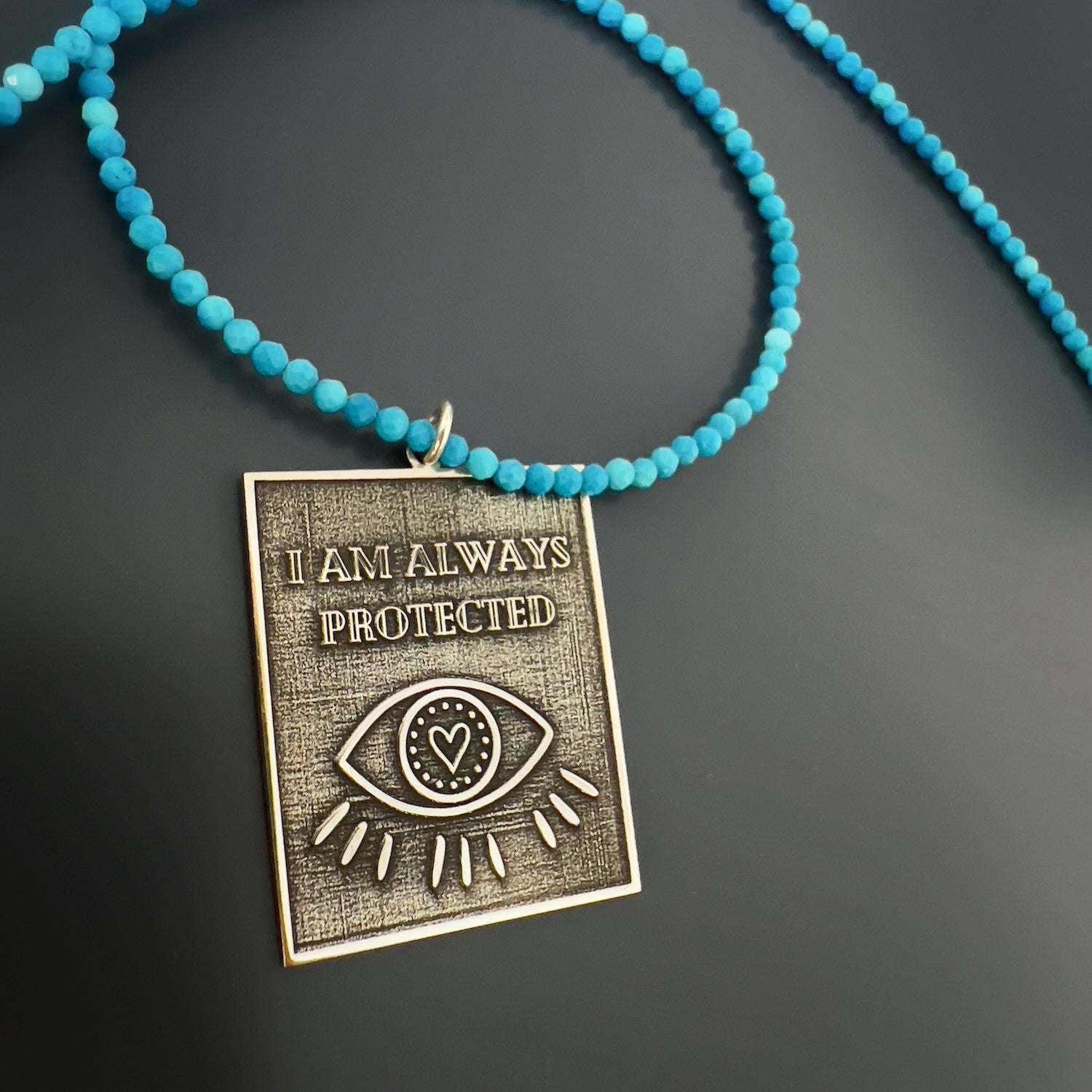 Turquoise I Am Always Protected Necklace
The Turquoise "I Am Always Protected" Necklace is a meaningful and stylish handmade accessory that embodies the beauty of turquoise stone, the strength of sterling silver, and the uplifting power of positive affirmations and spiritual protection. So wear it with pride and let it serve as a constant reminder of your inner strength, faith, and protection. No matter what challenges may come your way, this unique necklace will be a precious keepsake that brings comfort, inspiration, and beauty into your life.
With its exquisite turquoise stone, sterling silver pendant, and meaningful inscriptions, the Turquoise I Am Always Protected Necklace is a true treasure that will bring joy.
I personally hand craft each piece, making them one of a kind and meaningful. Each piece is unique like we all are...
Details;
Turquoise stone beads
925 Sterling Silver Square Pendant
Necklace length 15"  Extender 2''
Pendant height 1.4'' width 1''

Handmade in USA.
Every Ebru Jewelry purchase will arrive wrapped in a gift box
Share